Star sports columnist Greg Hansen offers his opinion on recent sports news.
Salpointe Catholic's head coach will go down as one of Tucson's best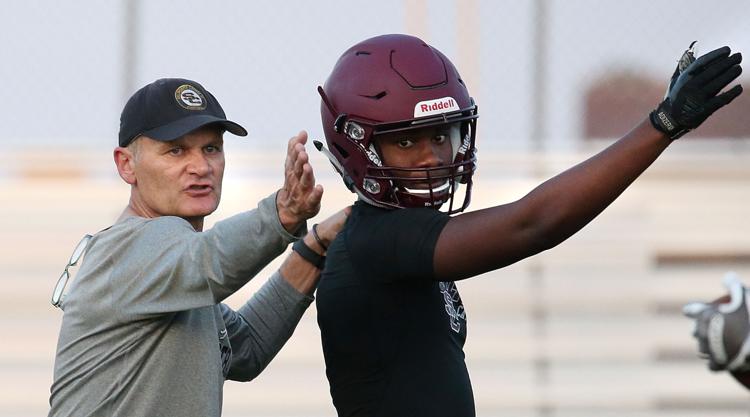 Early Friday evening, a few hours after Salpointe Catholic football coach Dennis Bene revealed he will retire from coaching after the 2019 season, I walked onto the field for a football game at Middle Park High School in Grand Lake, Colorado.
I was accompanied by Todd Mayfield, who six years earlier stood on the 50-yard line at Middle Park and scattered the ashes of his father, Ollie Mayfield, where the Tucson football coaching legend completed his long coaching career.
"It seemed like it all went so fast," Todd Mayfield said.
The connection between Bene and the Mayfields is a special one. All three men have coached state championship teams in Tucson: Bene at Salpointe, 2013; Todd Mayfield at Palo Verde in 2005; Ollie Mayfield at Tucson High in 1970 and 1971.
And then there's this: Bene coached his 175th career victory Friday night at Salpointe; Todd Mayfield won 171 games at Tucson High and Palo Verde; Ollie Mayfield coached 103 victories at Tucson High and Sabino in the 1960s and 1970s. They are part of an exclusive club: Only 11 men in a century of Tucson prep football have claimed 100 victories as coaches.
More than victories and championships, the Mayfields and Bene share one common trait: they do not and did not operate me-first football programs.
"Dennis is the kind of coach you'd want your son to play for," Todd Mayfield said. "He could've coached and been successful in any generation."
Bene will complete his career at No. 3 on coaching victories in Tucson list, trailing Vern Friedli's 288 and Jeff Scurran's 223. He hasn't had a losing season in 19 years at Salpointe and it has come at a price.
He works two full-time jobs, the first from 7:30 a.m. to 4:30 p.m., as vice president of Southern Arizona Paving and, simultaneously, as an owner of the Ashton Company. In addition to 100 football players on his watch, he stewards about 350 employees in the paving and construction business.
"It wears on you," Bene said. "I spend the day working with administrative issues — meeting with state, city and county officials, meeting with our HR people, and working with employee issues. Then I get to the football office at 5. I usually watch film late, till 10 or so. My son is a senior at Salpointe and my daughter is a freshman. I have a 3-year-old granddaughter that I rarely get to see.
"I've spent the last 20 years working with everybody else's kids. Now I'll be able to spend more time with my own."
Somehow Bene has found the time to go 175-43 at Salpointe. That is unlikely to be repeated by any football coach at any school in Tucson over the next 40 or 50 years.
At the time Bene was hired he said "the reality is, kids aren't coming to Salpointe to play football. They are here for other sports."
That has all changed. Now Salpointe plays football at the Mayfield-level, challenging Ollie's 1970 and 1971 state championship clubs as the premier team in Tucson history.
The last chapter of Bene's coaching book could be one to long remember, too.
Kevin Sumlin's season-opening losses a puzzle
When Kevin Sumlin coached at Texas A&M, he thrived in season openers, probably as successful as any coach in college football at Week 1.
His Aggies beat No. 9 South Carolina, No. 15 Arizona State and No. 16 UCLA in season openers. He also took care of "Group of 5" nonconference opponents, going 10-0 against those mid-majors in his Texas A&M years.
Yet his Arizona teams are 0-2 in embarrassing, season-opening faceplants against BYU and Hawaii — and 0-3 against "Group of 5"-type opponents.
Can it be explained as easily as saying A&M had superior talent and Sumlin's Arizona teams are more like .500-type squads? Or is it that Sumlin, his players and staff simply didn't do the necessary mental and physical preparations leading to those losses against BYU, Hawaii and Houston?
Either way, at a school that has little margin for error in attempting to produce winning seasons, Arizona struggles mightily to get off the blocks. It's not like Arizona is rebuilding, either; the Wildcats haven't encountered full-blown reconstruction projects since Mike Stoops' 2003, 2004 and 2005 seasons.
The only other Pac-12 team to lose back-to-back season openers to mid-majors (or less) in the last 20 years is Washington State. Mike Leach's Cougars lost the 2016 opener to Eastern Washington and the 2015 opener to Portland State. But Leach rallied from those embarrassing losses to win eight straight games in 2016 and to finish 9-4 a year earlier.
If anything like that happens at Arizona this season, Sumlin would go from coach-on-the-hot-seat to Coach of the Year.
Former Foothills standout Sam Beskind finds home — and a full-ride — at Stanford
Only thing better than a surprise scholarship announcement...

𝑻𝒘𝒐 𝒔𝒖𝒓𝒑𝒓𝒊𝒔𝒆 𝒔𝒄𝒉𝒐𝒍𝒂𝒓𝒔𝒉𝒊𝒑 𝒂𝒏𝒏𝒐𝒖𝒏𝒄𝒆𝒎𝒆𝒏𝒕𝒔. #GoStanford pic.twitter.com/pqFoMXkZ0v

— Stanford Men's Basketball (@StanfordMBB) August 26, 2019
When Catalina Foothills High School basketball standout Sam Beskind failed to land a scholarship offer from a Division I school in 2017-18, Pima Colllege men's basketball coach Brian Peabody was puzzled. "I must've told 100 coaches about Sam," Peabody says now. "No one would bite. I just didn't get it. A lot of D-1 coaches missed out on a no-brainer." Beskind walked on at Stanford and practiced with the Cardinal during the 2018-19 season and last week Stanford coach Jerod Haase put Beskind on the roster with a full scholarship. He has four years of eligibility remaining. Very good story.
Former UA great Jason Gardner should get another chance following OWI arrest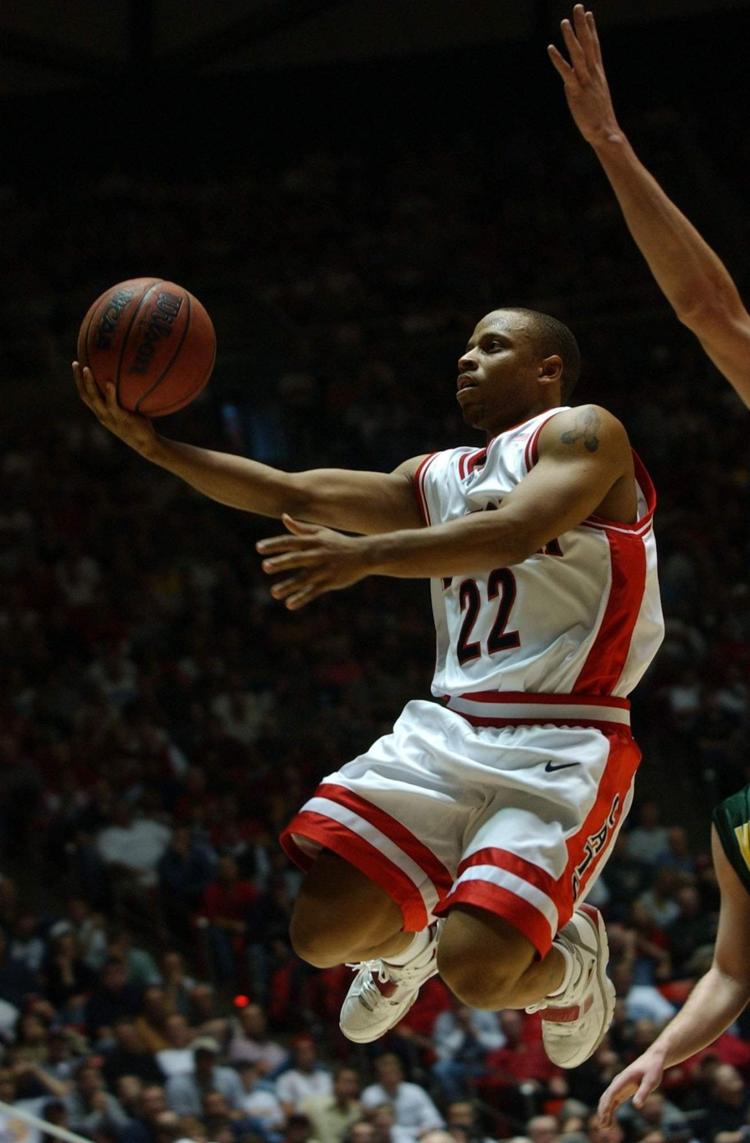 Before Jason Gardner's UA basketball jersey was retired and placed on a wall at McKale Center, he married his high school sweetheart from Indianapolis. They had four children as Gardner played eight years in Europe and became an assistant coach at Memphis and Loyola-Chicago.
He took on a formidable building project as the head coach at his hometown IUPUI; his teams went 64-93 in five years. Along the way, he was tempted to take a coaching job with UA teammate Luke Walton with the Los Angeles Lakers, and also spoke to Sean Miller about coaching at his alma mater. But as Gardner and his wife separated and moved toward a divorce, Gardner decided to stick it out at IUPUI; he could see a light at the end of the tunnel.
Unfortunately, Gardner resigned last week after he was charged with OWI — operating a vehicle while intoxicated. He is only 38. He has hit bottom. But anyone who knew Gardner at Arizona knows what a good man he is. I hope he gets another chance someday soon.
Bianca Pagdanganan, Haley Moore on par to make 2020 LPGA Tour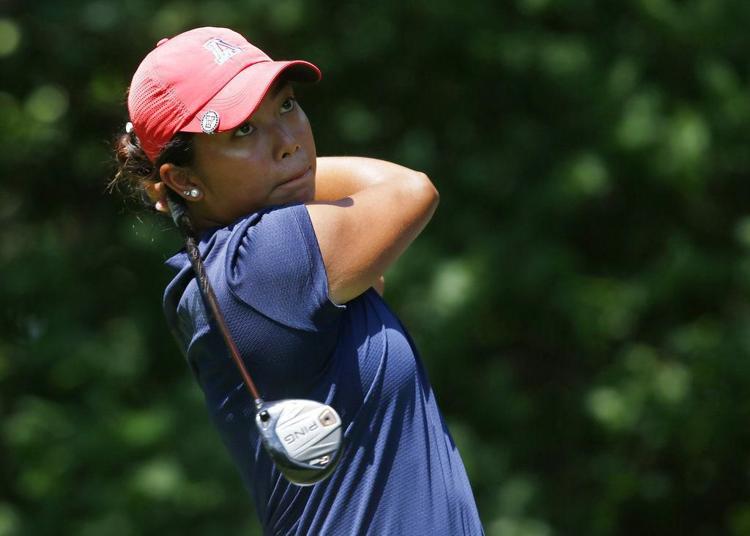 Arizona's 2018 and 2019 golf star Bianca Pagdanganan won the LPGA's first stage of Qualifying School last weekend in Palm Springs, California, shooting 70-67-70-68 over four days in excessive heat. She was No. 1 overall of 359 players. Her UA teammate, Haley Moore, finished eighth.
Both advance to Stage II of Q-School next month in Florida, which automatically gives them status on the 2020 Symetra Tour. The top 35 finishers, of about 250 golfers in Stage II, will move on to the final stage of Q-School in hopes of earning playing privileges on the 2020 LPGA Tour. No one said it would be easy.
Sabino grad takes on new role as pitching coach for Chicago Cubs' Arizona Fall League club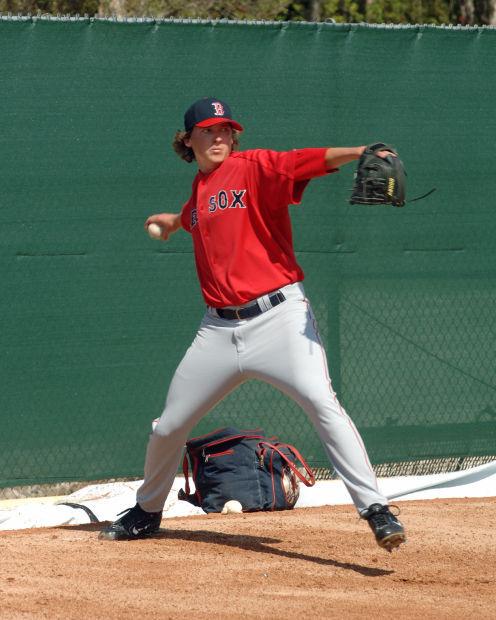 During pitcher Jamie Vermilyea's senior season at Sabino High School in 2000, he was often lost in the background to four of the most accomplished high school ballplayers in Tucson history: Sabino's J.J. Hardy, CDO's Ian Kinsler and Ryan Schroyer and Palo Verde's dominant slugger Will Smith.
But Vermilyea, now 37, persevered. After succeeding as a walk-on for the New Mexico Lobos, he was drafted by the Toronto Blue Jays and played for nine minor-league teams, including those in Hawaii, Canada and Italy.
He reached the major leagues in 2007 for the Blue Jays, and spent much of his subsequent offseasons completing his college degree work at Oklahoma, at Southwestern University in Texas and at Eastern New Mexico University.
But once Vermilyea completed his master's degree, baseball was still at his soul. Through his vast connections in baseball, he was hired a year ago to be the pitching coach of the Chicago Cubs' Class A South Bend Cubs. Last week, he was named the pitching coach of the Mesa Solar Sox, the Cubs' entry in the 2019 Arizona Fall League, which is typically filled with the top prospects from both playing and coaching.
In the AFL, Vermilyea will be matched against three of Tucson's top prospects of the last five years: former UA outfielder Jared Oliva and first baseman J.J. Matijevic will play for Peoria, and ex-Salpointe catcher Donny Sands will play for Surprise. Vermilyea's South Bend wraps up the regular season Monday and has qualified for the playoffs. He will then head to the AFL, which opens Sept. 18.
If they ever make a sequel to "Bull Durham," Jamie Vermilyea's career would a perfect script.
Seven-person UA Hall of Fame class includes well-deserving baseball players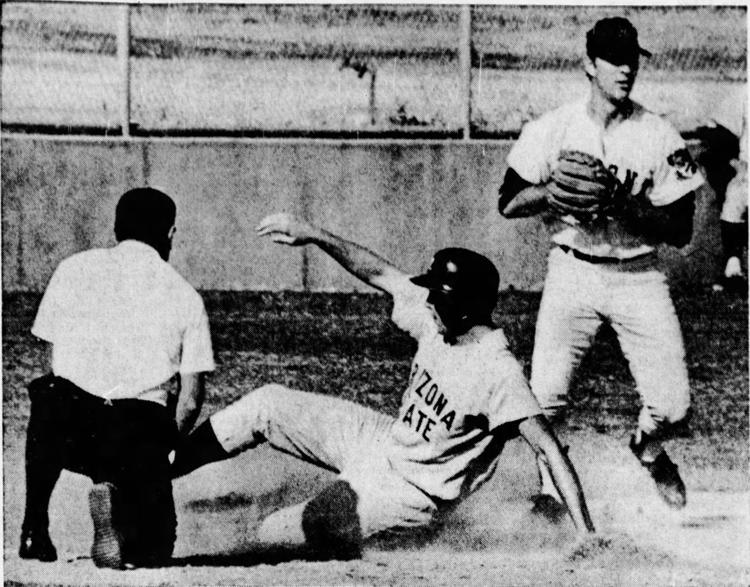 The UA Sports Hall of Fame Class of 2019 will be inducted Thursday night at the Westin La Paloma Resort. The seven-person class includes two long-overdue selections, first-team baseball All-Americans Dan Schneider and Steve Mikulic. The induction has special meaning to both men. "I think I'll have 25 or 26 people from my family there, including grandkids and some of my 1962 teammates," said Schneider, a Rincon High School grad who went 13-1 in 1962 and is the UA's all-time season strikeout leader (186).
Mikulic, who broke the NCAA record for hits in a season in 1970, and had a .393 career batting average, said all of his family, including his 94-year-old mother and many ex-UA teammates, will be at the ceremony. "I'll be in Tucson from Tuesday to Sunday," said Mikulic, who has enjoyed a long career as a dentist in the Bay Area. "I'm looking forward to seeing (ex-UA All-America pitcher) Donnie Lee and UA pitching coach legend Jim Wing while in Tucson."
Ex-Arizona Wildcat Scooby Wright struggles to find home in NFL
I watched an NFL Network replay of the New England Patriots' final preseason game last week, eager to see how newly acquired linebacker Scooby Wright would do in a starting assignment. Scooby had two sacks in the game but it didn't take long to understand why he has had difficulty sticking in the NFL, and why he was released Saturday. He didn't pass the eye test, coming off as too short, too light and not quick enough. If NFL jobs were determined on passion and desire, Scooby would be a star. Fortunately, he'll be remembered as a Hall of Fame-type college player, and one of Arizona's all-timers.
Tucson native Nick Gonzales is a first-round talent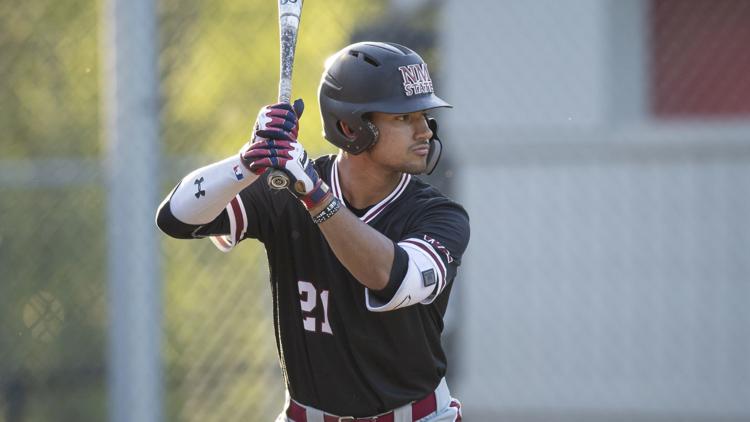 Cienega High School grad Nick Gonzales has returned to New Mexico State for his junior season of baseball. Good for him. Gonzales didn't big-time NMSU when he had a chance to do so. After NMSU's baseball coach left school to become the head coach at Washington State, Gonzales could've transferred and filed a hardship attempt to become eligible immediately at a Pac-12 or Big 12 school or somewhere that isn't as remote as a WAC school in Las Cruces.
Instead, the first-team All-America second baseman who hit .432 for the Aggies and followed it up by being named the Summer Collegiate League Player of the Year by Perfect Game Baseball after leading the Cotuit Kettleers to the Cape Cod League championship, is back in school at NMSU. Early mock drafts for the 2020 MLB draft suggest Gonzales will be a first-round selection. It also helped that NMSU announced it is building a $900,000, 4,500-square foot baseball facility that should be complete by January.
My two cents: NFL rosters explain why Wildcats have struggled on gridiron
As Arizona was getting started in the Pac-10 in 1979, the Wildcats had four players in the NFL: Mark Arneson, T. Bell, Mike Dawson and Jackie Wallace. It reflected the UA's years as a WAC school.
By 1989 that number had grown to 12. By 1999, it was at 28. By 2009 it was still reasonably strong, with 15 ex-Wildcats on active NFL rosters during the season.
Following Saturday's roster cuts, there are just five former Arizona players on active NFL rosters: Nick Foles, Brooks Reed, Dane Cruikshank, Reggie Gilbert and Will Parks. (Lions backup quarterback Tom Savage attended the UA between stints at Rutgers and Pitt.)
Compare that to 20 years ago, 1999, when — just counting linemen and tight ends — the Wildcats had 13 big bodies on active NFL rosters: John Fina, Glenn Parker, Frank Middleton, Ty Parten, Edwin Mulitalo, Chuck Osborne, Jose Portilla, Joe Salave'a, Yusuf Scott, Van Tuinei, Rich Griffith, Mike Lucky and Paul Shields.
If you don't have strength up front, on both lines, you can't go far in the Pac-12.
The number of legitimate NFL prospects in Arizona's playing rotation today? Probably sophomore offensive tackle Donovan Laie.
You need look no further for the reason of Arizona's diminished stature in college football. If you're not producing NFL prospects, you're not spending much time in the Top 25.