Hansen's Sunday Notebook: Struggling Wildcats look to next winnable game — ASU
Star sports columnist Greg Hansen offers his opinion on recent sports news.
Arizona's football season quickly slipping away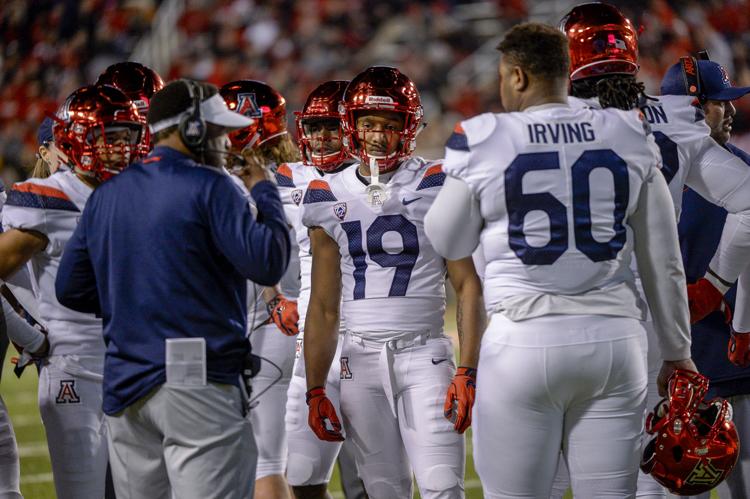 Four things you can take to the college football bank:
1. Arizona will not win again this season. Book it: 3-9. The only wiggle room is the Territorial Cup game. Strange things happen. A 3-9 finish would be a reverse of the record many, including me, expected this season. What has gone wrong? Everything. When the season began, it was almost as if Kevin Sumlin and his staff had just arrived from somewhere in Texas, unprepared and wondering what on earth they had gotten themselves into. Over the next few weeks, Sumlin must take ownership of this sinking ship and move on from his look of detachment.
2. Khalil Tate should not play until he is fully healthy. He should not have played against Southern Utah or Oregon State, two teams Arizona would beat with Rhett Rodriguez at quarterback. The cost? Arizona could have beaten USC — which looked vulnerable — with a healthy Tate. Instead, it traded that chance for easy victories over two bad teams. I thought Rodriguez played as well in a blowout loss to Utah as Tate played at any time this year.
3. Arizona's lack of size, depth and skill-position talent — plus its shortcomings on the offensive line and in the secondary — can be traced to ineffective recruiting by Rich Rodriguez and his staffs. I don't think Arizona has more than two players who could start for Utah, and the Utes are no one's idea of a national power. When Utah had a fourth-and-goal at Arizona's 3-yard line late in Friday's first half, the Utes ran behind starting guard Jordan Agasiva, who cleared a hole big enough for me to walk through for a touchdown. Agasiva was an All-ACCAC guard at Pima College in 2016. RichRod did not recruit him. Didn't talk to him. Agasiva has started 17 games for the Utes; he would be a rock at Arizona.
4. About 9:30 p.m., Friday, someone in the ESPN production truck instructed sideline reporter Allison Williams to, in football terms, "kill the clock." She went into the stands and interviewed "Crazy Woman," a Utah fan who does weird dances. The interview went on and on while the game was in progress. That's how unattractive Arizona has become to the TV people.
Crazy Woman 1, Arizona 0. It might become the sad theme for a season gone wrong.
High school football in Tucson is a different game now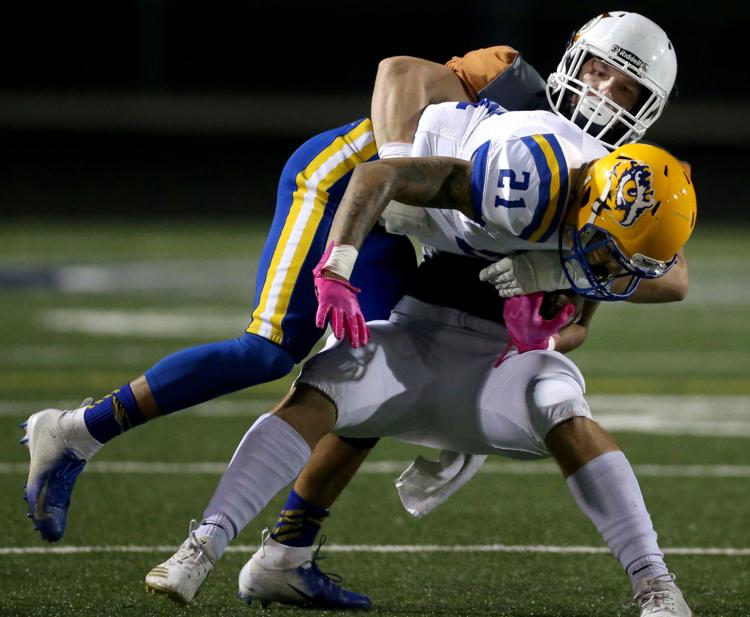 Over the last five weeks, the average point differential involving Southern Arizona high school football teams has been 28.7 points per game.
Of the 76 games played, 21 finished with one team scoring at least 50 points, and 63 of those games have been decided by double-figures.
A week ago, final scores included 64-8, 55-6, 50-14, 50-7, 43-0, 62-0 and 53-0.
"Pretty soon," said Catalina Foothills coach Jeff Scurran, who has been coaching Tucson prep football since the mid 1980s, "schools will have to make decisions whether to play football or not."
This 28.7 scoring differential is growing by the years. Over the same mid-season, five-game span 25 years ago, in 1993, the average Southern Arizona scoring margin was 18.3. Only five games had scores in the 50s.
"The field is so uneven," said Scurran. "Do you want it sugarcoated or do you want it straight? At a lot of schools, you can spend the week planning strategy and doing all the X's and O's, but ultimately the coaching staff knows they don't have the kids to compete."
This all changed the moment open-enrollment was allowed; the size of schools is no longer the deciding factor. It's more like what type of feeder system a football-centric school can put into place to attract more difference-making players.
Those difference-making kids aren't going to the lower-economic schools, even if they grow up next to one.
If 7-1 Flowing Wells finishes the season 9-1, as looks likely, the Caballeros will open the Class 5A playoffs as a potential underdog. They are in the same 5A field as Phoenix Centennial, which has won three of the past four 5A titles, and by double-figure margins.
Even though Centennial, with an enrollment of about 1,900, and Flowing Wells, with an enrollment close to 1,600, match up by the numbers, they don't belong in the same 5A bracket. Not even close.
That's also true of Flowing Wells' opponents in the 5A Sonoran. Desert View, Cholla, Rincon and Empire have been outscored by an aggregate 1,116 to 502 this season.
The AIA's system of determining state football champions — division champions — is so flawed that it's sad.
Dave Feitl returns for Hall of Fame ceremony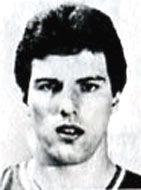 Next Sunday at the DoubleTree Hotel, former Santa Rita High School and five-year NBA center Dave Feitl will be inducted into the Pima County Sports Hall of Fame.
He'll be doing so as a representative of the UTEP Miners, not the Arizona Wildcats, and it didn't have to be that way.
After helping Santa Rita to the 1979 state championship game, and becoming the Arizona Player of the Year as a 1980 senior, Feitl enrolled at UTEP. He became the Miners' No. 2 career scorer, a two-time All-WAC player and a second-round NBA draft pick.
How in the world did Arizona, struggling under Fred Snowden as a new member of the Pac-10, let Feitl get out of town?
Feitl was offered a scholarship by Oregon State, which was then No. 1 in the NCAA and the Pac-10's ranking basketball power. He chose not to go become a Beaver, in part, because Feitl had lived in Butler, Pennsylvania, and didn't want to return to a rainy/cold climate. So he visited UTEP and San Diego State.
"The UA gave me an ultimatum: They told me to take an unofficial visit so it wouldn't count against the number of visits they could give other prospects," Feitl said. "It pretty much fell apart from there."
One coach in Tucson who properly evaluated the 6-11 Feitl was Pueblo coach Roland LaVetter, who had won back-to-back state championships in 1977 and 1978. After Feitl, a sophomore, played against Pueblo in 1978, LaVetter told the Star: He does some things well for a sophomore. He could develop into a great athlete. I'm very impressed."
For ticket information to the Pima County Sports Hall of Fame induction ceremony, which includes former Sabino High School and MLB All-Star shortstop J.J. Hardy and Arizona defensive coordinator Rich Ellerson, call 244-8907 or 906-2624.
Chase Jeter's development will be key storyline at Red-Blue Game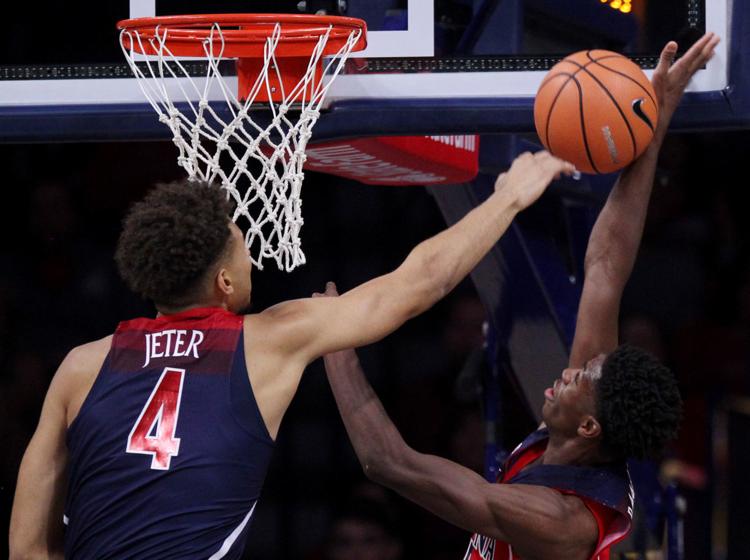 At Sunday's Red-Blue Game at McKale Center, the play of junior center Chase Jeter — a hint of what he might be (or not be) — seems to be the most significant development. If Jeter isn't productive and reliable, Arizona probably won't be able to break .500 in the Pac-12. Jeter's two seasons at Duke were not promising: He averaged 1.9 and 2.6 points per game and was not a reliable rebounder. But he's had a full year to learn Arizona's system and work on his strength, conditioning and, maybe more importantly, his confidence. The Pac-12 is not a national power, but there are enough reasonably good teams that breaking 9-9 will be difficult for any team except Oregon and UCLA.
Mike Stoops — with hefty payout — not in a hurry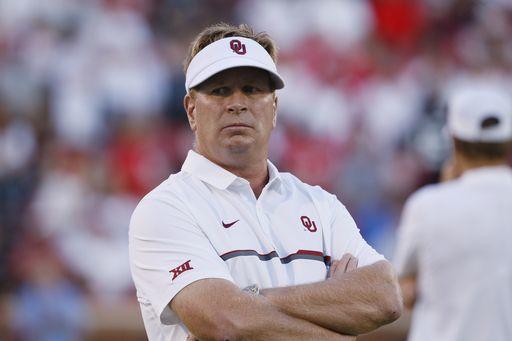 When Oklahoma fired defensive coordinator Mike Stoops last week, it wasn't all bad news for the former Arizona head coach. OU must pay him roughly $1.9 million through 2020. Stoops told an Oklahoma radio station that he's not necessarily in a hurry to return to coaching, although he said he might pursue an "understudy" role to a coach like Nick Saban to "rethink, relearn and reteach myself." Stoops turns 57 in December.
Tucson athlete of the week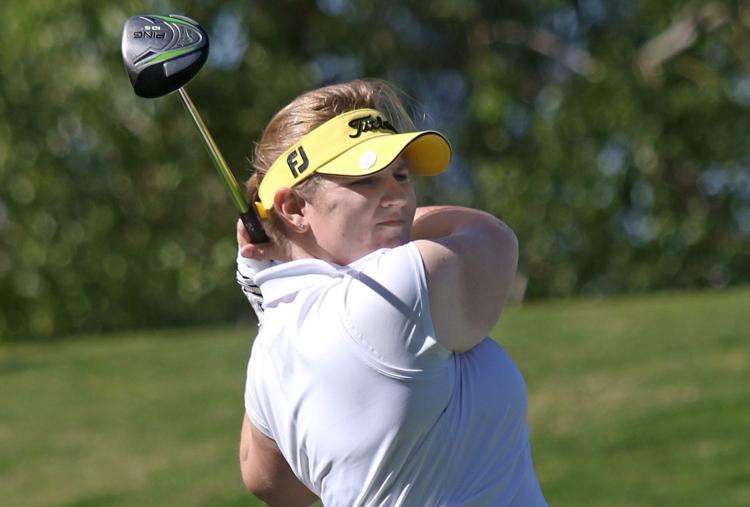 Amphitheater High School grad Jessica Williams last week won the Arizona Co-Ed Invitational golf tournament in Prescott, which gives the Embry Riddle Aeronautical University golfer four tournament victories in her last five events. She has climbed to the No. 2 overall ranking in NAIA women's golf and is a serious contender for the national championship. Embry-Riddle's coach is Kim Haddow, who coached Annika Sorenstam during her two All-American years at Arizona.
Pima's Katherine Bruno earns National Athlete of the Week — again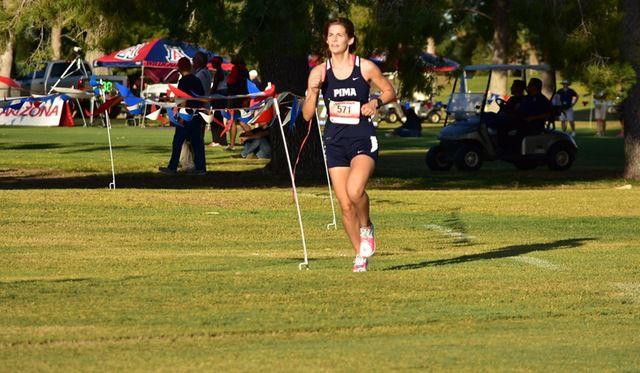 While in high school at Canyon del Oro, running for accomplished coach Rick Glider, Katherine Bruno cut 1 minute 7 seconds off her best cross country time as a freshman to the day she finished No. 2 in the state as a senior. So when Bruno was named the NJCAA Division I National Athlete of the Week last week, it didn't shock Glider. "Those times definitely indicated there was talent to work with," he said. Bruno is the only Pima cross country runner to be become a two-time NJCAA Division I National Athlete of the Week. She followed her national award by winning Friday's Mount Sac Invitational in Walnut, California. What's next? Bruno is the favorite in the NJCAA Region I championship Oct. 29 in Gilbert.
Two Wildcats staples are back in business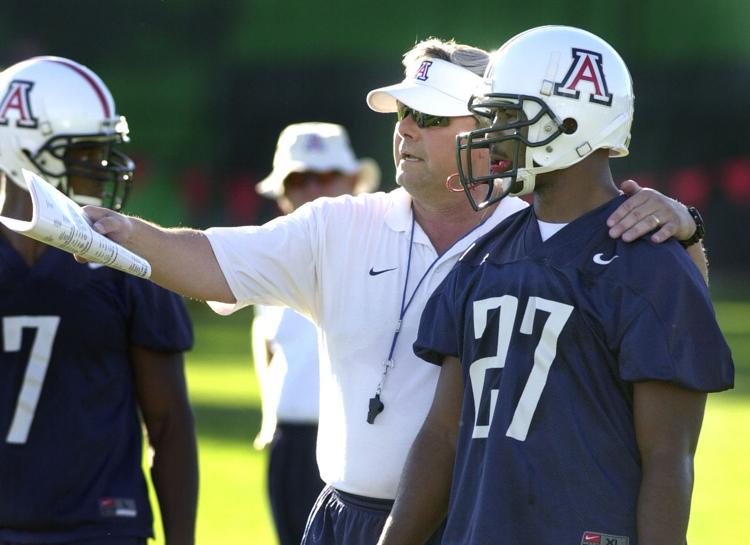 Two of the ranking names in Arizona football coaching history, former UA offensive coordinator Steve Axman and ex-UA defensive coordinator Larry Mac Duff, are back in coaching. Axman, 71, will join the staff of the new Alliance for American Football Arizona Hotshots, whose head coach is Rick Neuheisel. Mac Duff, 70, will coach for the San Diego Fleet of the AAF. Axman was so good at what he did at Arizona with quarterback Tom Tunnicliffe and the UA offensive line in the early 1980s that he would have been a top hire as an analyst or coach at Arizona, if the school had been sharp enough to think of it. Instead, Axman spent last season as offensive coordinator of the Indoor Football League's Arizona Rattlers.
Pueblo smart to name field after former coach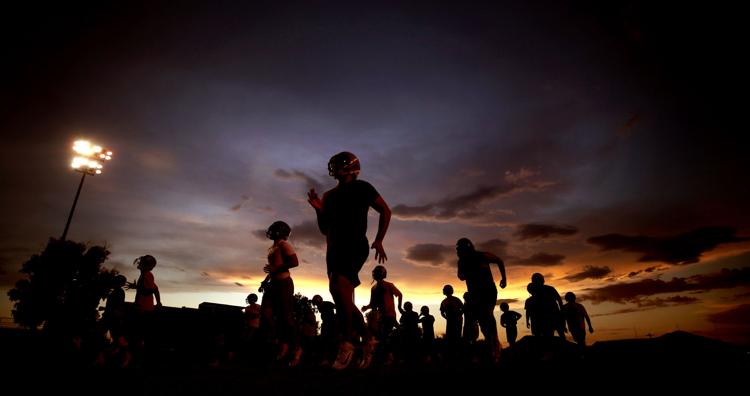 Pueblo High School will name its football field after Curly Santa Cruz, and probably schedule a ceremony during the 2019 season. Very good move.
Santa Cruz is one of the leading prep football coaches in Tucson history, not just as Pueblo's head coach during the 1980s — his 1988 team went 10-0 in the regular season — but as Sunnyside's offensive coordinator during the Blue Devils' run to a pair of state championships.
Santa Cruz was influenced by two of the leading names in Tucson sports history, Pueblo football coach Lou Farber and Warriors track coach Clay Hitchcock. In 1961, when Pueblo won the state football title, Santa Cruz was an all-city running back. He carried on the tradition of coaching excellence he learned under Farber and Hitchcock.
It is a well-deserved honor.
My two cents: Pac-12 has a problem, whether commissioner wants to admit it or not
At Pac-12 basketball media day last week, commissioner Larry Scott continued to minimize the league's involvement in the ongoing FBI Investigation into college basketball.
"I've got no reason to believe that there's a systemic problem," Scott said, referring to alleged recruiting misdeeds by coaches, assistants and players at Arizona, Oregon, Washington, Utah and USC.
Earth to Scott: Nearly half of your league has been alleged to have hired teenagers to play basketball. It is a VERY BIG problem.