Hansen's Sunday Notebook: Tucson High grad rides World Series thrill to new office — in Fenway Park
Star sports columnist Greg Hansen offers his opinion on recent sports news.
Tucson High grad's memorable October leads to new office: Fenway Park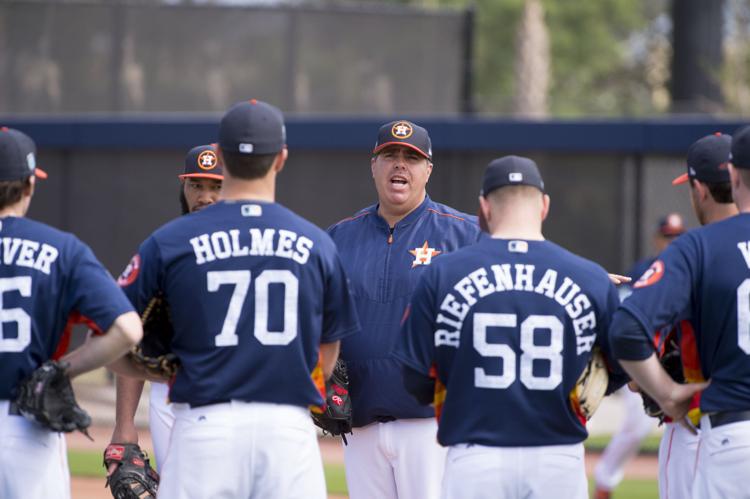 Craig Bjornson had a notable baseball career, winning five games and saving five others in relief as Tucson High won the 1987 state championship.
He was also a standout football player, a starting guard on Todd Mayfield's THS football team, earning the Star's Sept. 21, 1986, Player of the Week award for a victory over Canyon del Oro.
Bjornson then pitched successfully at Arizona Western College and at Nicholls State before returning to Tucson in the summer of 1991. A lefty whose father, Russ Bjornson, was a catcher on Tucson High's state championship team of 1956, Craig planned to complete his degree at Arizona. In the interim he began playing in a city summer league.
In mid-June of '91, Bjornson learned that Houston Astros scout Clark Crist, a former UA College World Series championship shortstop, was holding a one-day tryout camp at Hi Corbett Field.
Why not give it a try? When Bjornson showed up at the ballpark, about 100 other players had the same dream — the Big Leagues.
Incredibly, Bjornson was the only player Crist signed that day; 48 hours later he was part of the Astros' system, reporting to Class A Burlington, Iowa, of the Midwest League.
Talk about humble beginnings.
Last week, after spending six years as the Houston Astros bullpen coach, two weeks after helping the Astros win the World Series, Bjornson was hired by the Boston Red Sox. He will be Boston's bullpen coach in 2018.
Tucson High's Craig Bjornson hired by Boston Red Sox to be their bullpen coach. Not bad. World Series champ one day, off to Fenway Park the next. https://t.co/PPtVPtKIGZ

— Greg Hansen (@ghansen711) November 14, 2017
I don't know who has a better baseball story than Craig Bjornson.
After three years in minor-league baseball, he returned to Tucson and was an assistant coach at Pima College. That was 1998. Now, all these years later, he's got a World Series ring and works at Fenway Park.
Along the way, Bjornson traveled the minor-league circuit for 10 years, a pitching coach in small-town cities in Vermont, Utah and Washington and in the Venezuelan Winter League.
The Astros will soon announce that those, like Bjornson, involved in the world championship will each receive a winner's share of about $350,000. For Bjornson, it is money well-earned.
A celebration honoring Bjornson and Tucsonan Brent Strom, the Astros' accomplished pitching coach, will be held Saturday, Dec. 16 from 5-8 p.m., at the Centerfield Baseball facility on Julian Drive near Interstate 10 and Irvington Road. Information: centerfieldhits.com or 440-4487.
"Be-Gone" Robinson, Salpointe Catholic rushes way to Class 4A state title game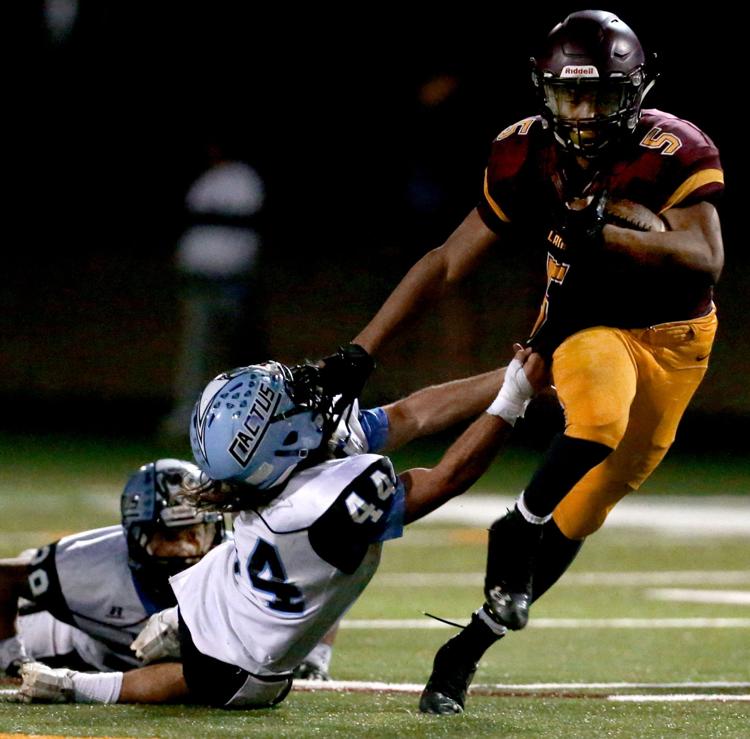 In its convincing 49-27 state semifinal victory over No. 1 Peoria Sunrise Mountain on Friday, Salpointe Catholic packed a punch.
Dennis Bene's Lancers gained 496 rushing yards in their most difficult game of the season (so far). Sophomore Bijan Robinson — who has cleverly been nicknamed "Be Gone" by his classmates — gained 303 yards with Khalil Tate-type touchdown runs of 60, 54, 26 and 20 yards. Mario Padilla gained 202.
Fortunately, the Lancers will have two weeks to prepare for the Dec. 2 state championship game against the state's top football school, Scottsdale Saguaro. The Arizona Interscholastic Association has rarely made space for a week off between the semifinals and finals, but this year it makes sense because, one, the players can use the rest after 13 games in 14 weeks, and, two, it would not make sense to conflict with Saturday's Territorial Cup in Tempe.
Salpointe's power game can be traced to, among other things, the preparation and work of offensive line coach Al Alexander, a former lineman at UNLV who grew up in Compton, California, and works in the Tucson automobile industry. The Lancers started Christian Massey and Matteo Mele at the two tackle spots in the semifinals alongside guards CJ Franks and Jason Villanueva and center Thomas Lares.
They pushed the top-seeded Mustangs all over the field.
The 4A title game is scheduled to begin at noon at Arizona Stadium. Four years ago, on the same field, Salpointe won the state championship 49-20 over Scottsdale Chaparral. In that game, Bene's team rushed for just 59 yards as it built its offense around the passing of Andrew Cota and wide receivers Cam Denson and Kaelin DeBoskie.
Now, four years later, Bene and his staff have changed the Lancers' strategy almost 100 percent to suit the personnel. Coach of the Year, anyone?
Daylight finds UA basketball program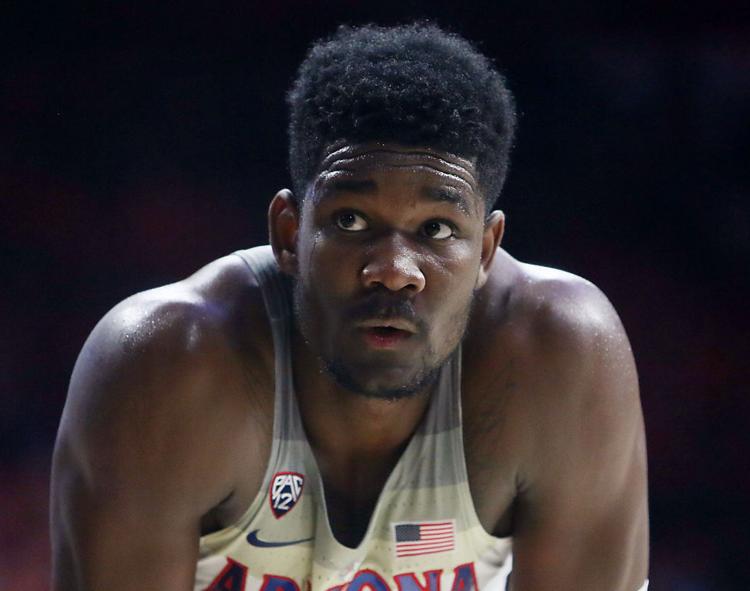 Bleary-eyed UA football and basketball fans working on  sleep debt after years of late-night TV broadcasts, might be delighted to know that this week's Battle 4 Atlantis basketball tournament has the following schedule:
Wednesday: Arizona v. North Carolina State at 5 p.m.
Thursday: Arizona, if it wins Wednesday, will play either SMU or Northern Iowa at 1 p.m., on ESPN2.
Friday: Arizona, if it reaches the title game, will likely play powerful Villanova at 10 a.m., also on ESPN2.
There's one catch: Wednesday's opener against NC State won't be broadcast on traditional television outlets. It will be on ESPN3. No, it's not on your cable system, but rather on your laptop.
Best of luck with that.
Alex Barcello's flawless streak impresses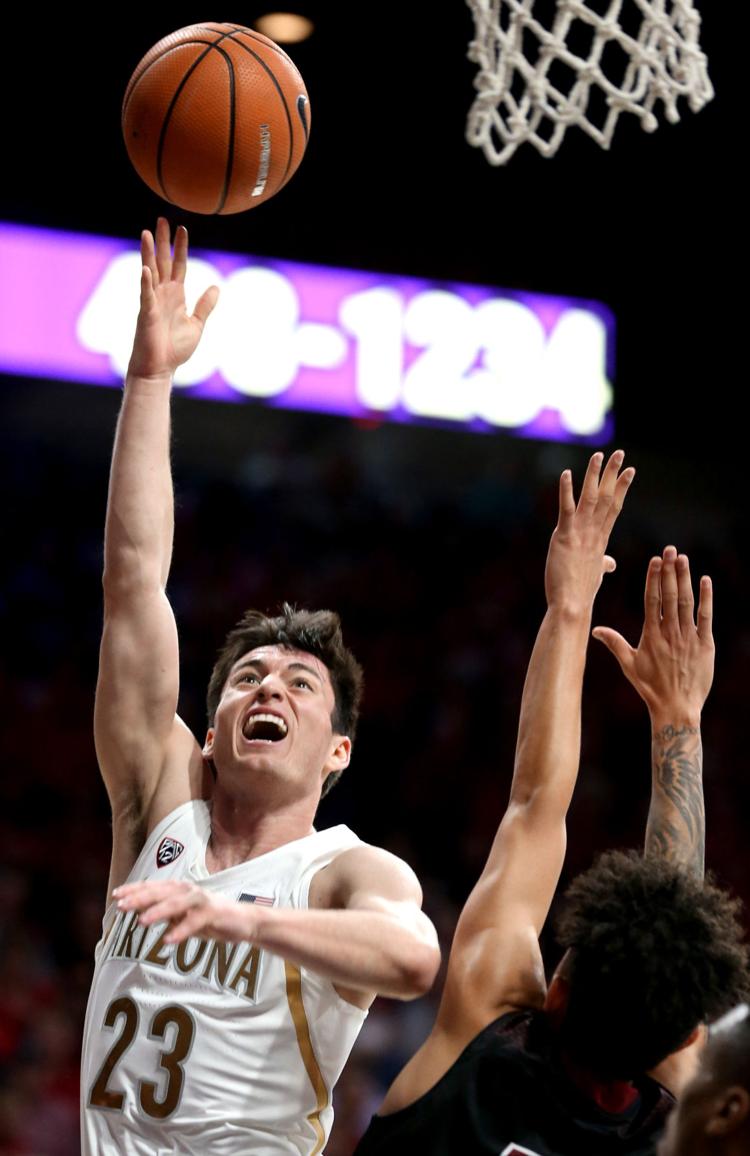 Arizona freshman point guard Alex Barcello has begun his college career with some head-turning numbers: He has not committed a turnover in 65 minutes. That's Steve Kerr territory. Not only that, Barcello has shot 57 percent and has played in-your-face defense, suggesting that, between now and 2022, he could be one of the Pac-12's top guards. Don't get carried away by the Kerr comparison yet. In the early 1987-88 season, as Arizona rose to No. 1 for the first time, Kerr did not commit a turnover in victories over No. 1 Syracuse, No. 3 Iowa and No. 9 Duke, three games that changed the trajectory of the UA athletic department. Kerr played 109 minutes in those three victories with 14 assists and no turnovers. Amazing.
Brian Peabody's Aztecs seeing early success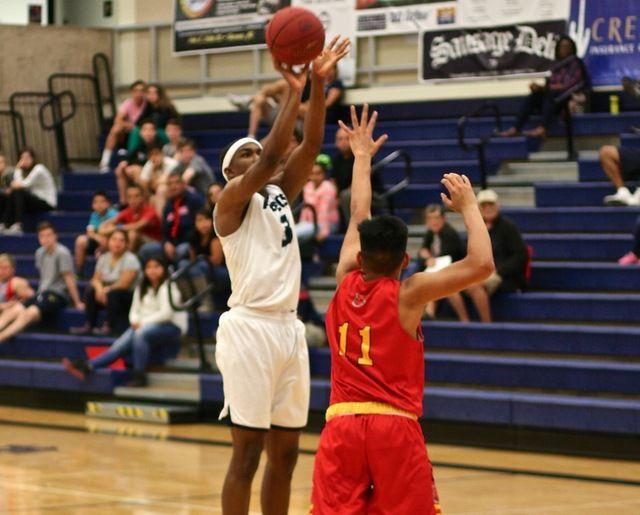 Coach Brian Peabody's Pima College men's basketball team, which finished seventh in the NJCAA finals last season, might be better this season. The Aztecs beat No. 7 Odessa (Texas) College on Friday night at PCC. Peabody is getting excellent mileage from two Cienega High grads: Keven Biggs scored 22 against Odessa, and a week earlier ex-Bobcat Isaiah Murphy was selected ACCAC Player of the Week after scoring 48 points in two games. 
Pima stuns No. 1 St. Louis Community College before finishing third nationally
Pima's men's soccer team, which stunned No. 1 St. Louis Community College in last week's NJCAA finals, finished third nationally. The Aztecs lost Friday to undefeated Schoolcraft (Michigan) College in the national semifinals, which broke up an anticipated national championship game between ACCAC rivals Pima and Yavapai. Later, hometown Yavapai was stunned by Tyler (Texas) College. Coach Dave Cosgrove's Aztecs await the announcement of the NJCAA All-America team. It would be disappointing if Aztec sophomore AJ Valenzuela of Desert View High School, and Tucson High grad Julian Gaona, who led Pima with 18 goals, are not first-team All-Americans.
First-year coach Reynolds leads Lancers into Tipoff Classic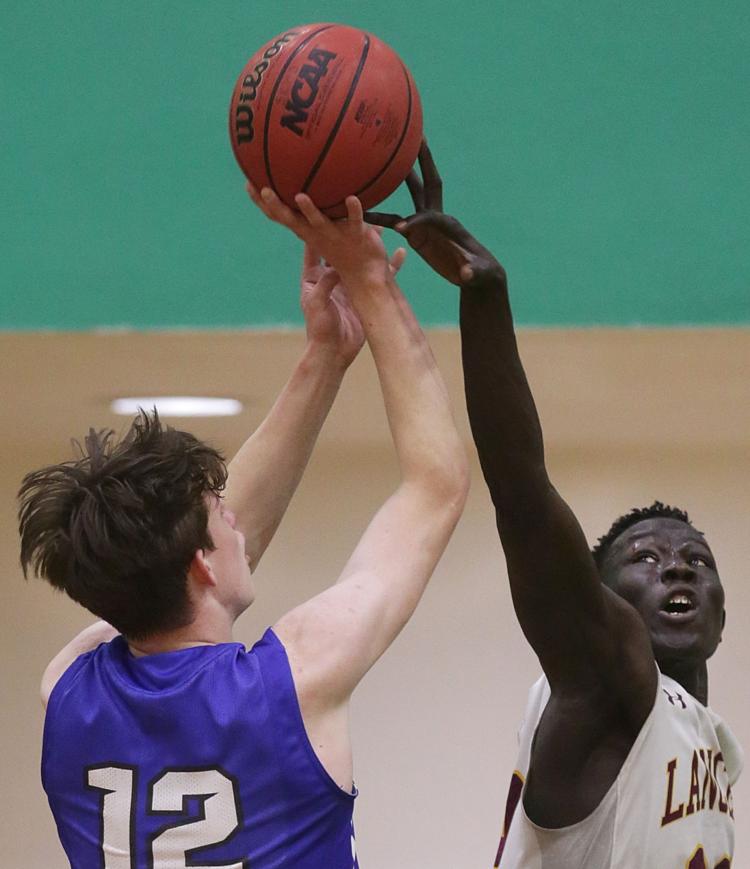 The high school basketball season begins Monday and Salpointe Catholic's comfy old gymnasium will be the place to be. Under new coach Jim Reynolds, the Lancers will play host to the annual Salpointe Tipoff Classic which will feature 28 games over five days, capped by an 8 p.m. championship game Saturday. Last year's state runner-up Catalina Foothills, coached by Doug D'Amore, is in the field with the Lancers, who are expected to vie with Foothills as Tucson's top team again this year. Game to watch: Tuesday at 3:30 p.m., in the first of four games, Cholla will play Foothills. Cholla, 19-5 last year, should be a powerhouse with returning standouts Marcel Dean, Jordan Porter and Myles Gantt.
Heeke family legitimate in high school sports, too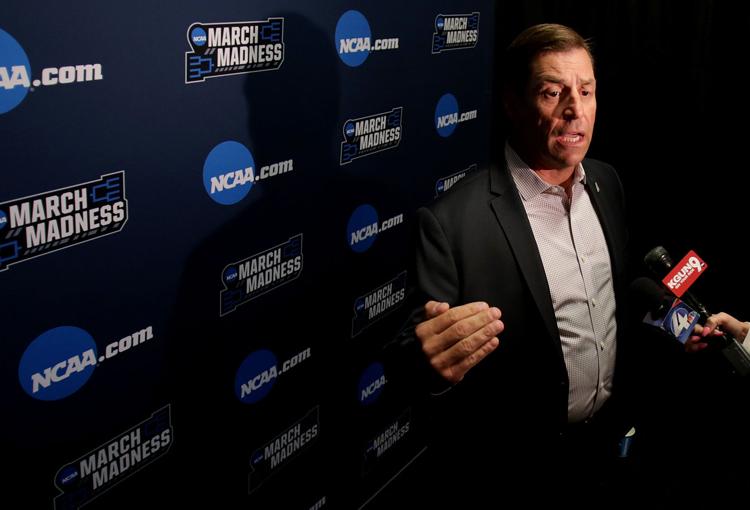 Arizona athletic director Dave Heeke comes from a sports family in Michigan. His younger brother, Rob Heeke, coached Central Lake High School to the state football championship Saturday, finishing with a 13-0 season. Rob is also the baseball coach for the Trojans. Dave's youngest son, Zach Heeke, led Mount Pleasant High School to the 2014 state baseball championship and is a sophomore starting third baseman at Central Michigan.
All-time Tucson sports family adds to legacy
Kennedy Kurtz comes from one of Tucson's leading sports families. The Ironwood Ridge High grad last week was named the Big Sky Conference MVP for volleyball. Kurtz helped the Hornets win the Big Sky regular-season title with a 15-1 record. She is second in Big Sky career assists (5,339). Kennedy's mother, Noel Nixon, was a heptathlon standout on Arizona's track team in the early '90s; her father, Craig Kurtz, was a basketball star at Salpointe Catholic and Pima College, who later became an all-conference player at East Central Oklahoma University and the head coach of Salpointe's girls basketball team. Kennedy's sister, Macy Kurtz, plays volleyball for her father's alma mater in Oklahoma.
Khayla Rooks taking after her father
my ride or die...💙 imma make you proud dad, just watch🙏🏽🏀 #rip pic.twitter.com/or1zzcnZz5

— Khayla Rooks (@KhaylaRooks20) June 8, 2016
Somewhere in basketball heaven, former Arizona All-Pac-10 center Sean Rooks is a proud papa. His daughter, Khayla Rooks, broke into the starting lineup for Pac-12 powerhouse Washington in her freshman season. Khayla is averaging 25 minutes per game for the Huskies, who have won 55 games the last two seasons. She, like her father at Arizona from 1989-92, is a low-post scorer. Sean's son, Kameron, who transferred from Cal to San Diego State this year, is averaging 15 minutes per game for the Aztecs.
My two cents: Better WiFi won't fix an ugly nonconference schedule at Arizona Stadium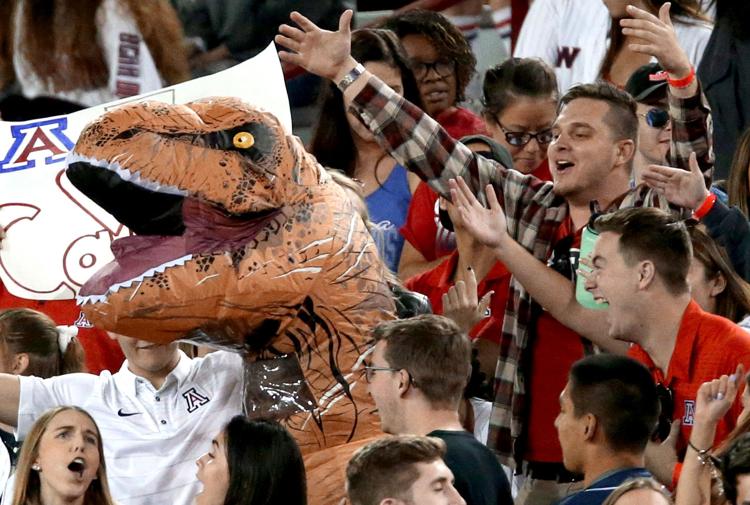 Arizona completed its home football season averaging 42,632 per game. That's the lowest at Arizona Stadium since 1997 and the fourth lowest since Arizona Stadium was expanded in 1976.
The UA athletic department last week sent thousands of emails to ticket holders asking why they did or didn't attend games, and for suggestions at improving the game-day experience
One reason often mentioned is poor Wi-Fi reception at Arizona Stadium. It can't be understated.
Last week, the Arkansas Razorbacks said they would need to spend $3.25 million to improve connectivity to their football stadium.
The Pac-12 may soon follow the SEC and insist on better Wi-Fi at conference facilities. The SEC, for example, is following the lead of the NFL to allow radio communication between quarterbacks and coaches. It also is making mandatory better connectivity so that SEC coaches can use NFL-type tablets on the sidelines to evaluate plays from series to series.
College football has changed so dramatically the last decade that now fiber optics are as vital as video screens, the marching band, homecoming celebrations and the quality of opposition.
Unfortunately, the UA's nonconference home schedules of 2018 to 2020 are again unappealing. Here's the schedule:
2018: BYU, which has hit bottom this year, and Southern Utah.
2019: NAU and Texas Tech.
2020: Hawaii and Portland State.
Even better Wi-Fi can't change that. It is almost an invitation to stay away.