Star sports columnist Greg Hansen offers his opinion on recent sports news.
Old Pueblo native Alex Bowman is one of NASCAR's rising stars
After winning NASCAR's Camping World 400 last weekend in Joliet, Illinois, Tucsonan Alex Bowman climbed aboard a helicopter and flew to Wilmington, North Carolina, to buy a new car.
He bought a custom Camaro from, of all places, NASCAR's Jeff Gordon Chevrolet dealership, and then drove it 3½ hours to his racing headquarters near Charlotte.
After 134 NASCAR races – 11 finishes in the top 10 — the Ironwood Ridge High School grad has climbed to No. 9 in NASCAR's Monster Energy standings and has established himself as one of the world's leading auto racers.
That's quite a journey from the day in 2012 I walked into The Depot on Fort Lowell Road and met Alex and his father, Sean, proprietor of an auto body repair shop in Tucson.
At 18, Alex's racing career was overflowing with success. He had won more than 160 races in a 13-year career at every conceivable level – midgets, short tracks, the K&N Pro Series, the ARCA Series. He was a racing prodigy like few others, a national champion nine times.
"Alex has the potential for the NASCAR series," Sean Bowman said that day. "Now we just need a bit of luck."
At the time, Alex Bowman drove an old Chevy Cobalt with 63,000 miles back and forth to race headquarters in North Carolina.
Behind Sean's energy and ambition — he hustled up sponsorships from Allegiant Airlines, the Port of Tucson and many more — young Alex Bowman ultimately was hired to drive car No. 88 for the renowned Hendrick Motorsports organization.
He has taken it a step beyond Tucson's two iconic auto racers, Roger McCluskey and Bill Cheesbourg, both of whom started from scratch and became regulars in the Indy 500 for many years, when that was one of America's four leading sports events.
At 26, about 20 years after he entered his first race, Alex Bowman appears to just be getting started.
Lashley's PGA Tour victory a study in perseverance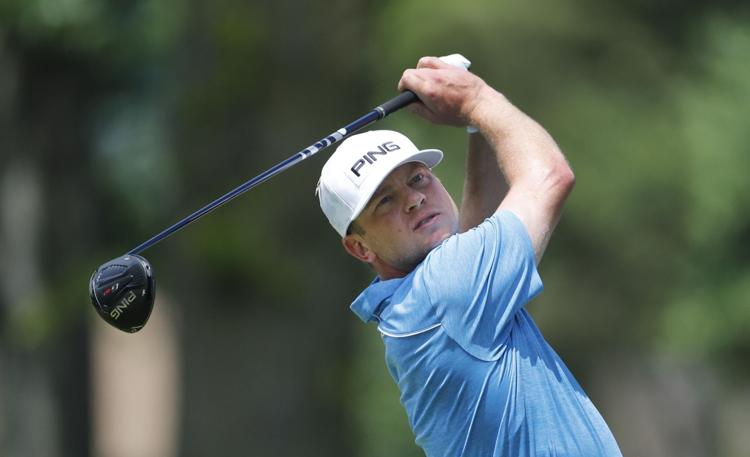 Few remember that Arizona won its last Pac-10 men's golf championship in 2004 and was considered a favorite to win the NCAA title in Hot Springs, Virginia.
But before that could happen, the No. 1-ranked Wildcats were devastated when junior Nate Lashley's parents, Rod and Char, and his girlfriend, Leslie Hofmeister, were killed in a private plane crash in Wyoming.
Lashley did not attend the NCAA finals. Arizona finished third, behind Pac-10 rivals Cal and UCLA.
A year later, at the UA's Ping Invitational, Wildcat coach Rick LaRose spoke publicly for the first time about the tragic plane crash and his senior star, Lashley. It was a short conversation.
"If we had Nate last year, we might have won it all," said LaRose, emotionally. "But you know what, it doesn't matter, does it?"
Fourteen years later, after an off-on golf career and several career changes, 36-year-old Lashley won the PGA Tour's Rocket Mortgage Classic in Detroit. He flew to New York to appear on the "Today" show and the NBC Nightly News. There wasn't a dry eye in the golfing world.
In May of 2004, rescue workers in Wyoming needed 12 days to find the bodies of Lashley's parents and his girlfriend on Gannett Peak, a 13,810-foot peak. His father, a former basketball standout from Kearney State who owned an used car dealership in Scottsbluff, Nebraska, and his mother, a two-time club champion at Scenic Knolls Golf Course in Mitchell, Nebraska, were honored in the basketball gymnasium at Mitchell High School.
They are buried in the Fairview Cemetery in Scottsbluff. The centerpiece of their shared headstone is an outline of a golf green with a pin in the cup.
Sometime this season, after Lashley plays in The Open Championship at the Royal Portrush Golf Club in Northern Ireland, Nate Lashley is expected to return to Scottsbluff and visit his parents at the Fairview Cemetery.
He has quite a story to tell.
Fireworks and baseball together again in Tucson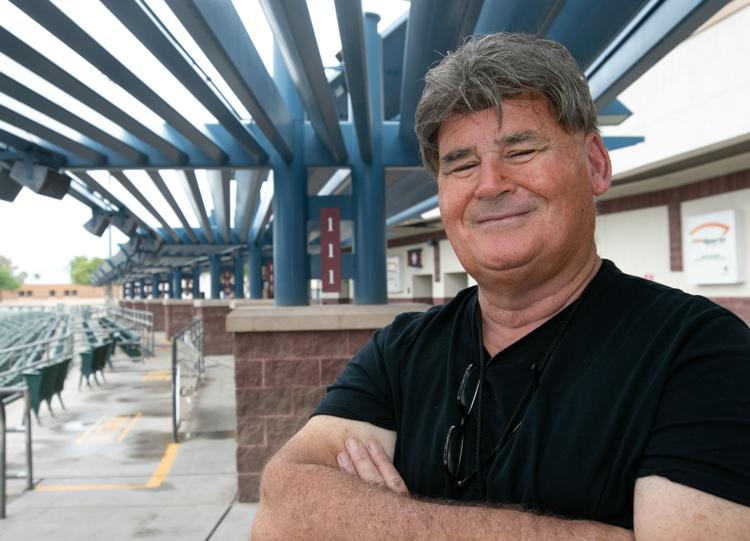 Behind the dedication of Bill Leith, president of Sun Belt Baseball and the man who has steadfastly restored organized summer baseball to Tucson, July Fourth fireworks and baseball have been reunited.
About 7,000 people attended the Fourth of July Sun Belt Collegiate Summer League All-Star Game at Kino Stadium, as they did in 2018. The games were followed by an old-fashioned fireworks display.
Tucson's history of baseball and fireworks goes back almost 100 years. Here's how baseball, July Fourth and fireworks have been celebrated in Tucson over the century:
1925 – Fireworks at Arizona Stadium after a day of baseball, swimming and track competition sponsored by the Tucson Fire Department.
1929 – 5,000 attend a fireworks display at Arizona Stadium after a day of baseball and swimming.
1939 – A crowd of 7,000 attend a fireworks celebration at Arizona Stadium after a baseball game.
1949 – More than 10,000 people watch fireworks at Arizona Stadium after baseball and swimming competitions.
1959 – A huge crowd of 30,000 at Arizona Stadium watch July Fourth fireworks, sponsored by the City Recreation Department.
1979 - About 50,000 Tucsonans attend two July Fourth fireworks displays. A record crowd of 14,696 overflows Hi Corbett Field for a Tucson Toros-Vancouver game.
1980-2012: Pacific Coast League teams at Hi Corbett Field and Tucson Electric Park routinely draw close to 10,000 people for July Fourth.
Five Tucson sports names in the news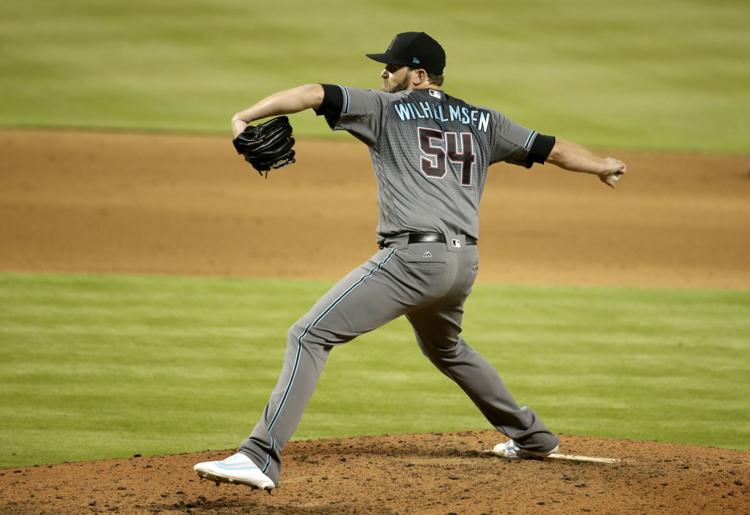 1. Tom Wilhelmsen, a Tucson High grad who pitched seven big-league seasons, finishing in 2017 with the Diamondbacks, has rejoined the D-Backs. He is scheduled to make his debut Sunday as the radio analyst for the Arizona-Colorado game in Chase Field.
2. Jud Buechler, Arizona's 1990 All-Pac-10 forward and a 10-year NBA player, made his head coaching debut Friday in the NBA Summer League. Buechler coached a New York Knicks team that included ex-Wildcats Alonzo Trier and Kadeem Allen. It is Buechler's second year on the Knicks' coaching staff.
3. Arizona All-America senior catcher Dejah Mulipola was the starting catcher in four of the first six games for Team USA in the Softball International Cup in Columbus, Georgia, last week. Mulipola was 1 for 7 with a three-run home run. On Saturday, in a 7-0 victory over Mexico, Mulipola batted against old friend Taylor McQuillen, the UA's No. 1 pitcher this past season. Mulipola was hit by a McQuillen pitch. Mulipola also walked twice against other Mexico pitchers. After some exhibition games in Louisiana and Texas this month, Mulipola will join Team USA at the Pan-American Games in Peru on August 4-10.
4. Rich Ellerson, Arizona's esteemed defensive coordinator of the 1990s, a former head coach at Army, flew to Los Angeles last week to be with former Arizona special teams standout Derek Hall (1996-99), who underwent surgery for a kidney transplant at Cedars Sinai Hospital. Ellerson didn't just stop in for a visit, he has accompanied Hall to post-surgical care as he begins the transition back to a day-to-day routine. That's more impressive than any of Ellerson's victories in his coaching days.
5. Sean Miller hired David Miller III to be the UA's on-campus recruiting coordinator and director of analytics, a new job matched in the Pac-12 by Washington and Utah. Miller has basketball blood from way back. His father, also named David Miller, has been an assistant coach at USC, Arizona State, Texas and Eastern Kentucky, and a TV commentator for the Los Angeles Lakers and WNBA's Los Angeles Sparks. He is now the head coach of Lawndale High School near Los Angeles. David Miller III previously worked for Arizona and Alabama at entry-level positions, and most recently was director of operations at UC-Santa Barbara.
Former UA standout Ka'Deem Carey earns another shot in Calgary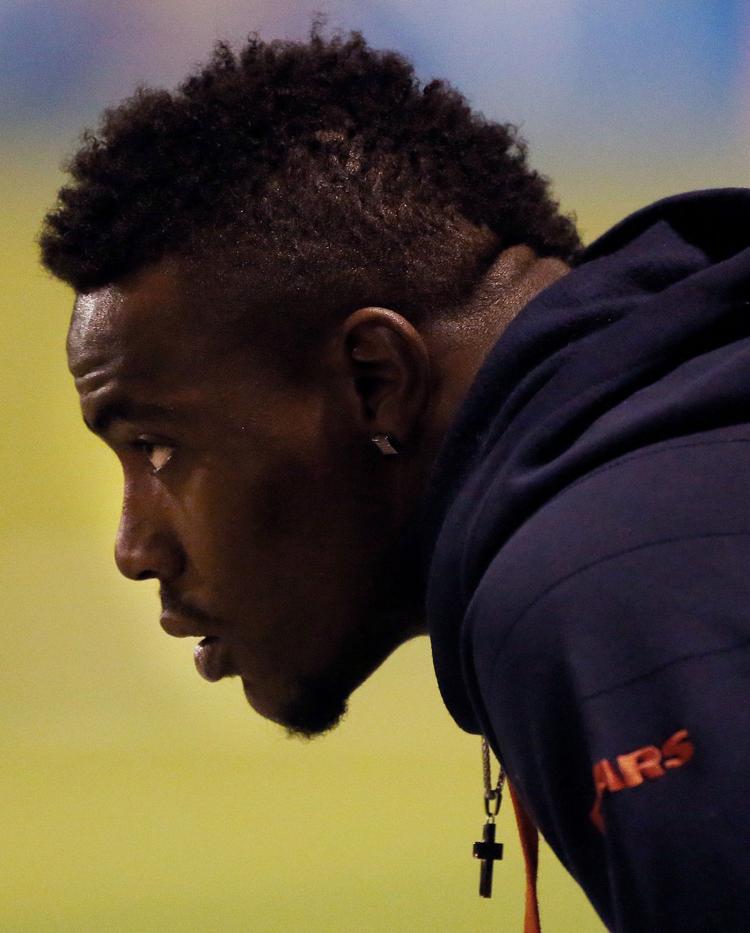 Arizona career rushing leader Ka'Deem Carey, in his second season with Calgary of the CFL, has been assigned to the club's 11-man practice squad. That's also where Carey spent his time for Calgary in 2018. Carey rushed for 72 yards in his only extended playing time in the preseason, but was not one of five running backs who made the opening day active roster. Carey turns 27 this season. 
Nick Gonzales flashing pro potential in Cape Cod League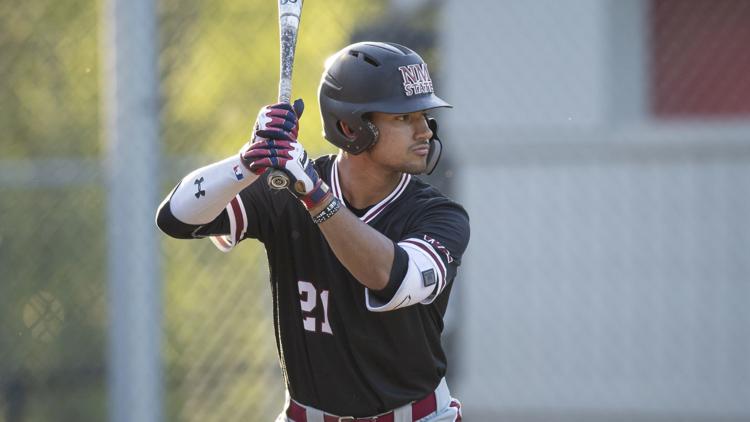 With three weeks remaining in the Cape Cod League baseball season, Tucson's Nick Gonzales is a strong leader for 2019 Player of the Year. The All-America second baseman at New Mexico State, a Cienega High grad, leads the Cape Cod League in runs, hits, doubles, triples and stolen bases, and is fifth in batting (.351) and second in home runs (3). Gonzales, who will be a college junior in 2019-2020, plays for the Cotuit Kettleers in a season that runs through July 31.
Brandon Ashley playing with the Sacramento Kings in NBA Summer League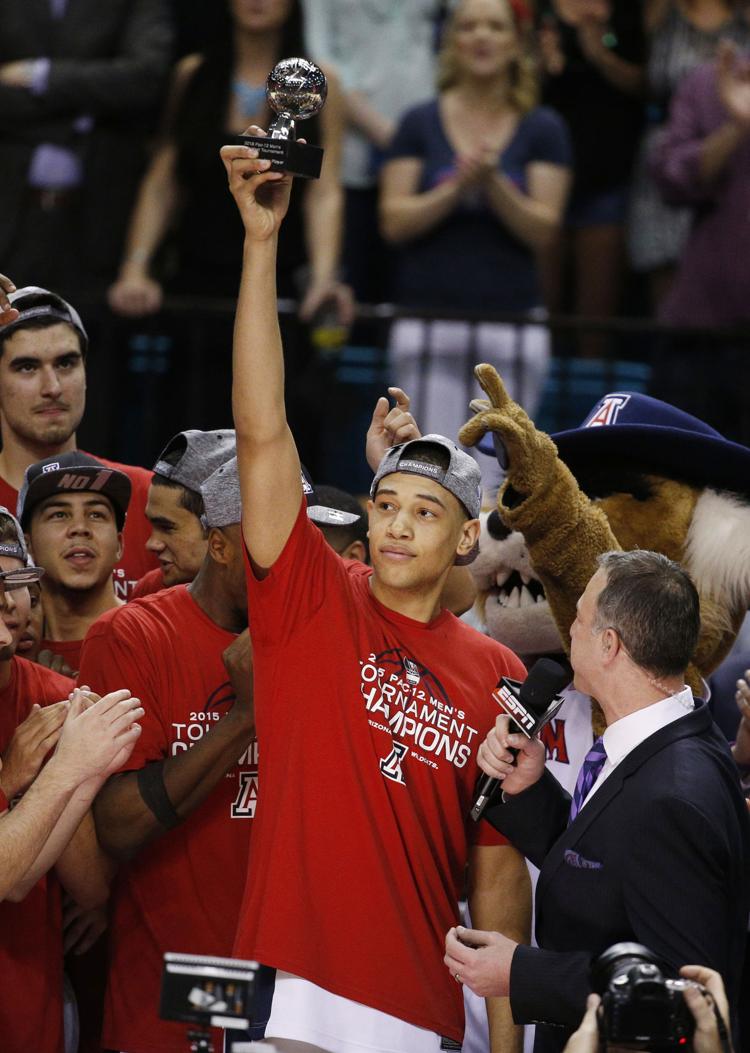 Brandon Ashley's career probably doesn't include the NBA in the near future. In Sacramento's first three games of the summer league, Ashley, the 2015 Pac-12 Tournament MVP, was not one of 12 players on the active list. Coach Jesse Mermuys, a UA and Salpointe grad, will coach Ashley and the Kings through July 15.
Tucson's current connections to minor-league baseball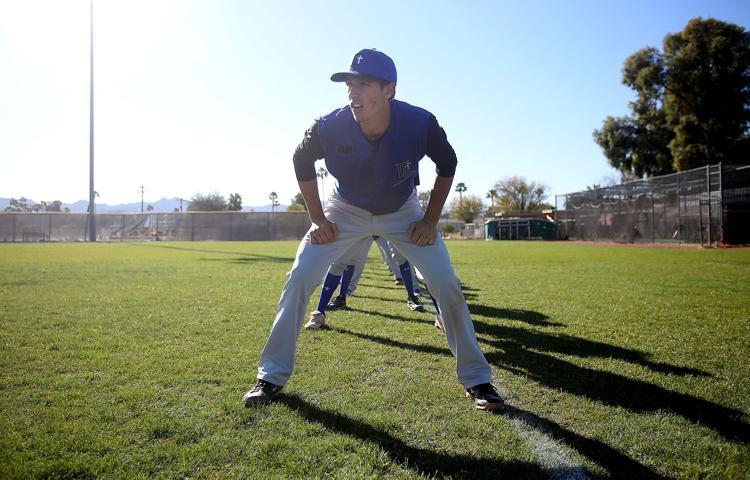 Three of the top hitters of the last decade in Tucson have been part of the Single-A West Michigan Whitecaps this season in the Midwest League. Zach Malis, who led Desert Christian to three consecutive state titles; Nick Ames, a big part of CDO's 2015 state title; and UA's All-Pac-12 third baseman Nick Quintana all wound up with the team. Ames played well enough, hitting .342, that he was promoted to Lakeland of the Florida State League. Malis (.227) had a big day July 4 with two doubles and three RBIs. Quintana is hitting .273. Another former Tucson prep baseball standout, Tyler Falwell, who led Palo Verde to the state title in 2014, is pitching for the Sioux City Engineers of the American Association, an independent league. His July 4 opponent were the Milwaukee Milkmen, whose key starting pitcher is Kurt Heyer, UA's No. 1 pitcher from its 2012 national title season.
My two cents: Ex-Cat Stanley Johnson could've starred in other sports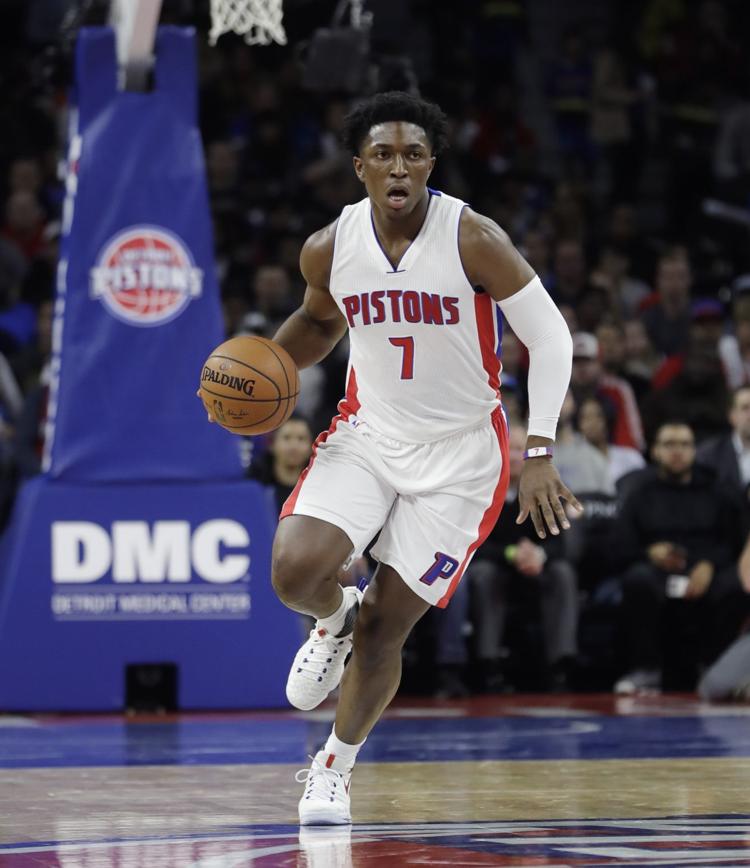 Stanley Johnson signed with Toronto as a free agent Saturday. He is to be paid $7.5 million the next two years. He has already been paid $12.8 million since leaving UA after his freshman year, 2015.
So you can't say he made the wrong decision by leaving school early.
But Johnson hasn't displayed a lot of upside in the NBA. He is shooting 37 percent on all shots and 29 percent from 3-point distance. He averaged just 6.9 points and 18 minutes last season.
His basketball instincts aren't a strength, but he is a remarkable athlete.
I've always wondered what sport Johnson might've played had he come along a generation or two earlier, when teenagers played multiple sports. Basketball or football?
Each time I watch Johnson I think he might've had a chance to be a pass-rusher like J.J. Watt, who is 6-5, 285 pounds, or like NFL Hall of Famer Lawrence Taylor, who is 6-4, 240. Johnson is about 6-5, 245 and he has mobility the same way Watt does and Taylor did.
In pro football, elite pass rushers are valued like few others than quarterbacks. In the NBA, wing players are available in unending supply.
But at 23, Johnson has plenty of time to develop into a useful NBA starter and more than double the $12.8 million he's already banked.