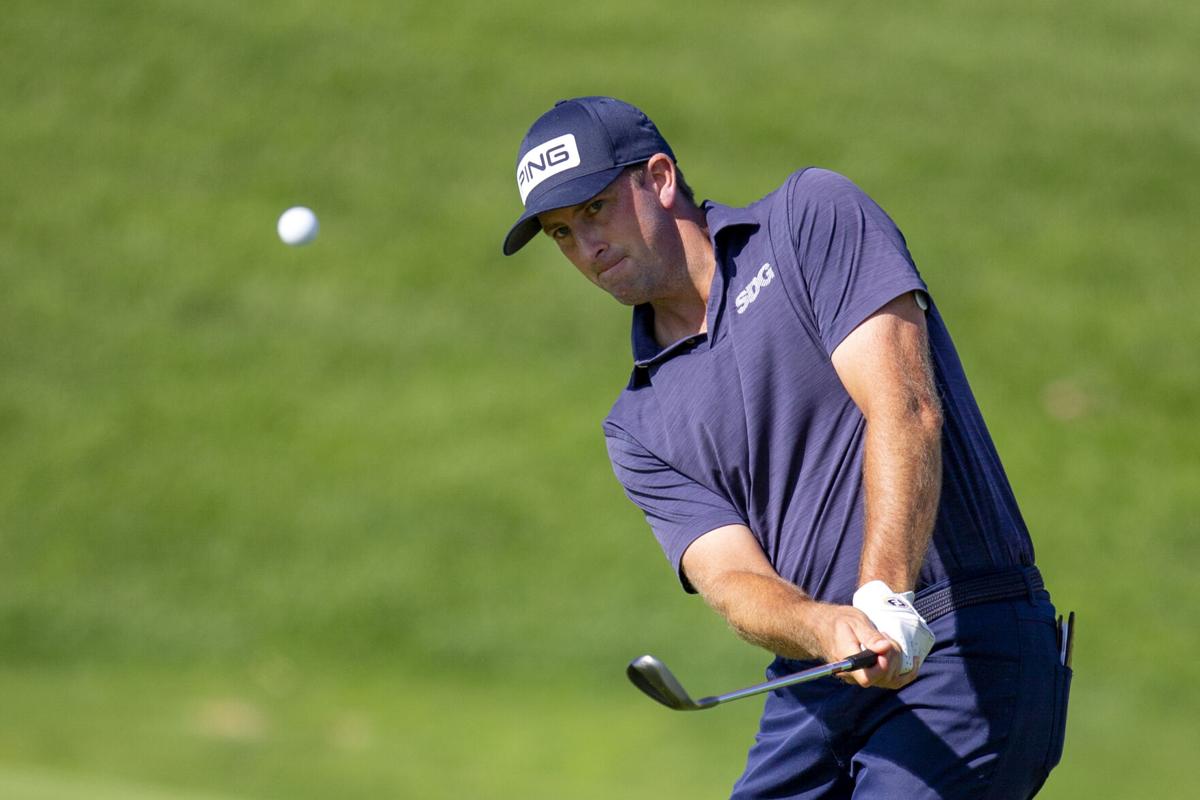 The Star columnist checks in this week with the latest in Southern Arizona sports, including a Tucson golfer adjusting to fatherhood while still competing on the PGA Tour, Book Richardson's second chance, and Dave Heeke's comments on the importance of student-athletes and accountability. 
---
In his 10th season as a PGA Tour regular, Rincon/University High School grad Michael Thompson probably thought he had seen it all.
He finished No. 2 at the 2012 U.S. Open, was No. 2 at the 2007 U.S. Amateur, won Arnold Palmer's 2013 Honda Classic, has earned more than $9 million in 226 PGA Tour events and qualified for the FedEx Cup playoffs five times.
For some perspective, the only other Tucson golfer to play in as many as 84 PGA Tour events — Sahuaro High School grad Rich Barcelo — spent three full seasons on the PGA Tour and earned $751,000.
But when Thompson challenged for the lead in The Players Championship in March, shooting an opening-round 67, everything changed. The PGA Tour was paused. "I felt like the rug was pulled out from under me," he said then.
But that's when Thompson took a step in another direction, something far more important than contending for The Players Championship title.
He and his wife, Rachel, a physical therapist he met while in college at Tulane, traveled to Topeka, Kansas, to witness the birth of their daughter Laurel Marie, the second child Michael and Rachel adopted from a surrogate mother. It was a process they had begun last September.
The Thompsons spent about five weeks in Kansas, isolated, during the early stages of the COVID-19 pandemic.
"I wish I could be playing tournament golf," Thompson said in a video with the PGA Tour. "But at the same time, I get to be home and doing late-night feedings and changing dirty diapers."
He returned to the PGA Tour on June 18 and was a factor from the start. He finished eighth at the RBC Heritage tournament and earned $186,000. He stepped it up during the ongoing 3M Open in Minnesota, tied for the lead at 12 under entering Saturday's third round.
Thompson spoke as much about being a father as climbing into contention for his second PGA Tour championship, telling reporters "I think the greatest thing about adoption is it's one of the ultimate signs of love to bring somebody who's not your own blood into your family and raise them.
"As soon as you hold that baby in your arms, it's instant love."
Thompson turned 35 in April. The former teenager who led coach Red Morrow's Rincon Rangers to the 2002 state championship lives in Sea Island, Georgia.
Three years ago, after he and Rachel experienced fertility issues, they adopted Joshua, now 3.
However Thompson finishes in the 3M Championship this weekend, he's already a winner.
---
Bill Belknap left a strong legacy in Tucson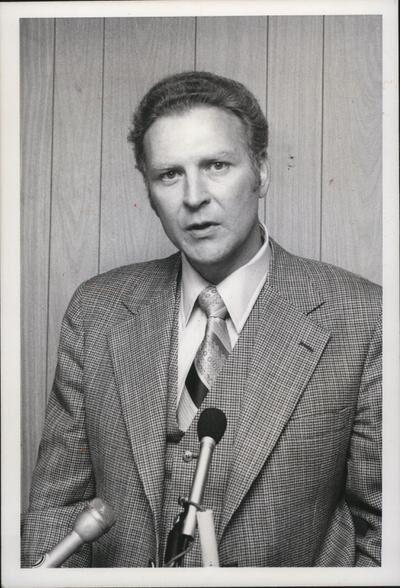 Upon graduation from the U.S. Military Academy in the early 1960s, Bill Belknap was hired for a spot coaching the freshmen on coach Jim LaRue's UA staff in 1964.
Belknap's career took off from there. He was part of UA staffs under LaRue, Darrell Mudra, Bob Weber and Jim Young, a personable and football-savvy line coach who in 1974 became the No. 2 man in the Arizona athletic department under Dave Strack.
It didn't take long for others to notice Belknap's skills. Idaho hired him to be its athletic director in 1978. While at Idaho, Belknap hired, among others, future big-name coaches Dennis Erickson, Tim Floyd and Don Monson as head coaches.
He later spent six years as Wichita State's athletic director.
Belknap retired in 2001 and began spending winter months living in Tucson. I had the pleasure of meeting him when he was working for the NCAA, evaluating basketball referees for potential Final Four positions.
My press box seat at a 2002 Arizona-WSU game at Beasley Coliseum in Pullman was next to that of Belknap. After that, we corresponded for years. His stories about Frank Kush, the Territorial Cup, the rise of Arizona to basketball prominence under Fred — and how Monson, his Idaho basketball coach, should've been hired at Arizona in 1982, which would've prevented Lute Olson's hire a year later — were insightful and entertaining.
Belknap was supervisor of Arizona's football program when young assistants Larry Smith and John Mackovic were UA coaches. I once told Belknap he should write a book about his Tucson days. He just smiled and said "there was too much stuff that would be off the record"
Sadly, Belknap died last week in Moscow, Idaho, at age 81. He lived a full life.
---
Heeke: Wildcats' return will hinge on how players act off the field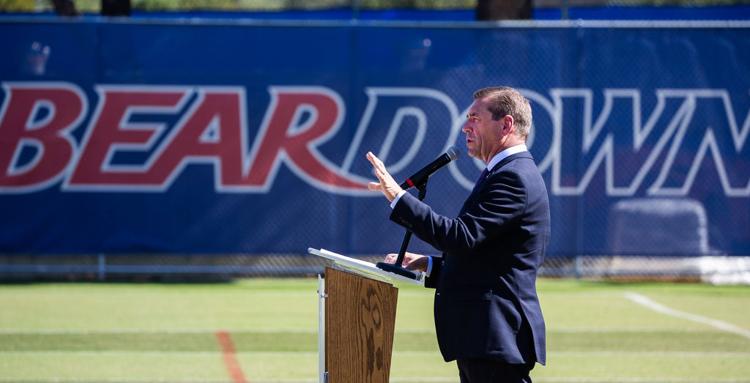 Of all the expertise applied by medical professionals and those on Arizona's reentry team planning a fall sports season, I thought Arizona athletic director Dave Heeke got to the most important issue on last week's 1030-AM's "Eye on the Ball" sports-talk program hosted by Jay Gonzales and Steve Rivera. Heeke stressed that the school will not have 100% control of the players' off-field actions.
"If we want to play, if the athletes want to participate in the things that they love, there's a responsibility that they need to exhibit, there's an accountability," Heeke said. "(The athletes) have to accept a different lifestyle if they want that. If they're unwilling to do that, this is not going to work. If fraternities or sororities or people want to go out and do things and not think about the greater good, it's not going to work. We're going to close down schools."
And remember this: Pac-12 commissioner Larry Scott will not be a part of the decision-making as it pertains to a fall football season. Arizona president Robert C. Robbins and the other 11 presidents in the league will make the call in a fluid situation that can change today, tomorrow, Sept. 19 or any day after that.
---
Ted Purdy returns to PGA Tour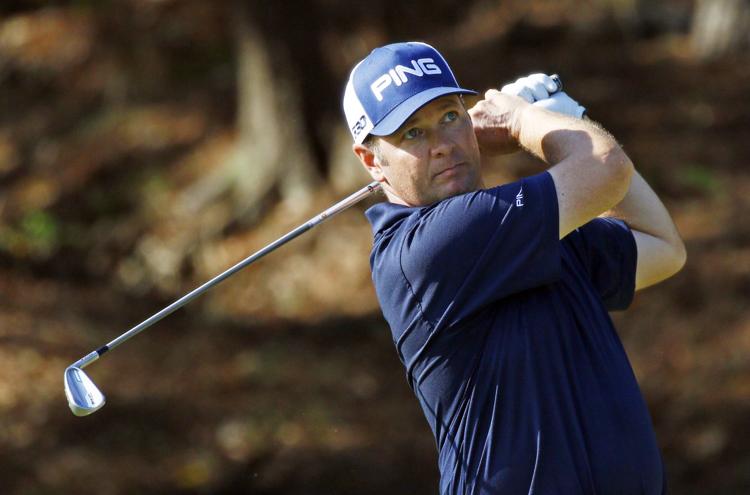 Arizona's 1995 third-team golf All-American Ted Purdy was awarded a sponsor's exemption into the ongoing 3M Open in Minnesota. At 46, Purdy missed the cut Friday but it was encouraging to see him back on the PGA Tour, where he earned $7.9 million as a young golfer, winning the 2005 Byron Nelson  Championship.
Not sure anyone in the field of the 3M Open has a better backstory than Purdy. He spent most of the last 10 months as executive director of the Midwest Food Bank, a Phoenix-area charity that built a warehouse in Tucson and makes regular deliveries to Southern Arizona food-bank facilities. Purdy is working toward gaining eligibility for the PGA Tour Champions circuit in 2023.
---
Should players decide if there will be a college football season?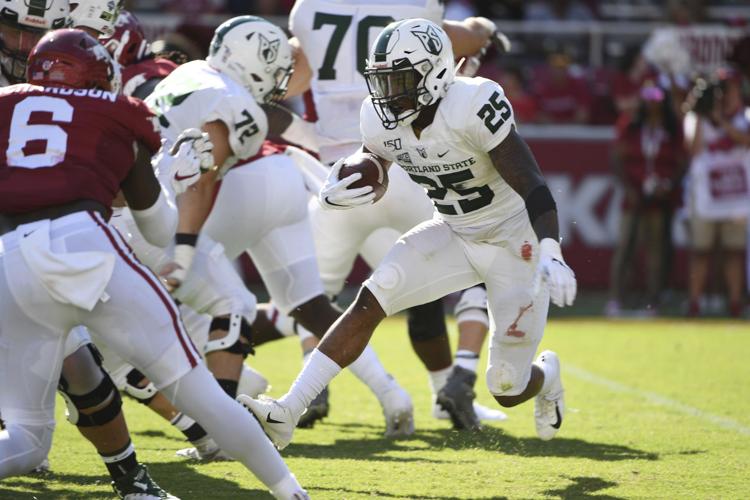 Portland State football coach Bruce Barnum, whose scheduled game Sept. 5 against Arizona has been canceled, took a poll of his PSU football team last week, asking if they would prefer to cancel the 2020 season and retain their eligibility for 2021, or pursue a limited fall or adjusted spring schedule. Barnum said his team voted 100% to cancel the 2020 season.
Shouldn't players have the final voice in this? If Portland State reflects the majority of college football players, shouldn't every school take a vote and make those results public?
Despite potential catastrophic financial losses, the players have more to lose. More Portland State football: PSU athletic director Valerie Cleary told Ken Goe of The Oregonian that Arizona may yet be responsible for paying the Vikings $750,000 for canceling the Sept. 5 Tucson game.
"It's not like, 'Hey, because of COVID we wound up canceling all of our games,'" Cleary said. "It's that, 'We as the Pac-12 are canceling just these games.' It does leave it open to interpretation. There isn't a lot of case precedent yet."
---
Foothills grad Sam Beskind has athletic genes, presidential aspirations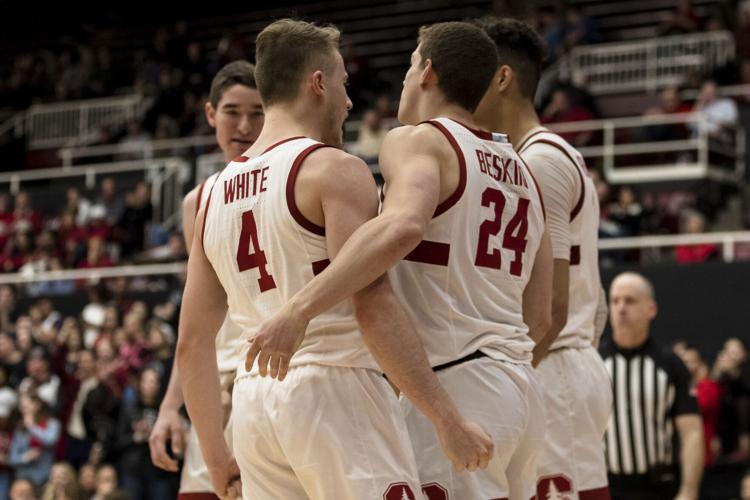 Stanford sophomore shooting guard Sam Beskind, who led Catalina Foothills' basketball team to seasons of 24-5 and 22-6 in his final two seasons for Doug D'Amore's club, last week told the Stanford media relations department that he has a strong interest in politics.
"My ultimate goal is to be the president of the United States," Beskind said.
When college basketball resumes, Beskind could become a factor for a Stanford team that seems likely to contend for the Pac-12 championship. He has been on the conference's Academic Honor Roll and has the athletic genes to help coach Jerod Haase's club break an 0-19 streak against Arizona.
Beskind's mother, Vicki Borsheim Beskind, was the Pac-10 women's high jump champion while at Washington in 1990, clearing as much as 6 feet 4 inches in the 1990 USA Championships. She was a strong contender to make the 1992 USA Olympic team and finished tied for third place, but was bumped to fourth when a tie-breaking rule — number of misses — became necessary.
---
Ex-Salpointe Catholic Lancer becomes JuCo basketball head coach
Former Salpointe Catholic High School basketball standout Erin O'Hare was an All-Southern Arizona player in 1998, then missed parts of her senior year, 1999, with a knee injury. But she returned in time to lead coach Kim Conway's Lancers to the state semifinals. After that, O'Hare's career took off.
She played at Mesa Community College and then at Cal State Monterey Bay. After her basketball career, she earned a master's degree at San Jose State and became the assistant women's basketball coach at Monterey Peninsula College.
A few weeks ago, O'Hare became head coach at MPC, a junior-college club that plays against teams like San Jose City College and Shasta College. O'Hare's plate is loaded; she is also the chair of the MPC Kinesiology department.
---
Pima County's 31st Sports Hall of Fame class showcases impressive names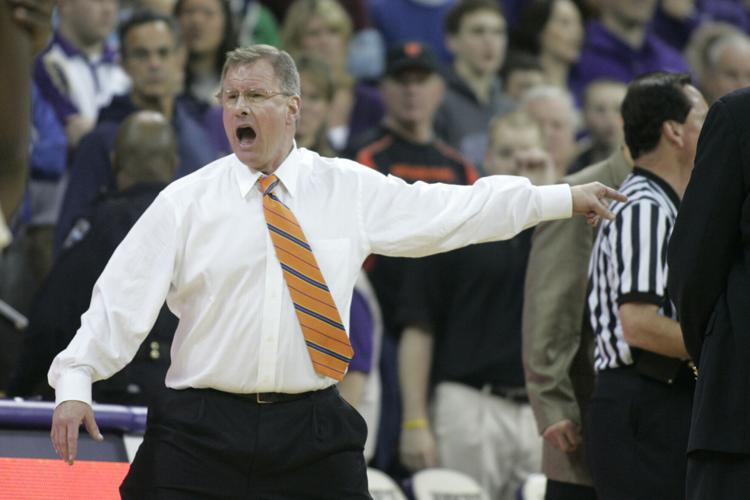 The Pima County Sports Hall of Fame is working toward its 31st annual induction ceremony, scheduled Nov. 1 at the DoubleTree Hotel. The Class of 2020 is an impressive one; among the 14 to be inducted is former Sahuaro High School pitcher John Butcher. After playing on NJCAA power Yavapai College's 1977 club, Butcher spent seven full seasons in MLB, pitching in 164 games. His peak season was 1984, when he went 13-11 for the Minnesota Twins. Previously announced as part of the Class of 2020 is former Salpointe Catholic football standout and Oregon State head basketball coach Jay John.
---
Tucson star could bring another national championship to UA
Thank you, Junior Golf!! I am so grateful for these past four years. I've met lifelong friends and made amazing memories. Thank you to all who have supported me and encouraged me to succeed. On to the next chapter! Bear Down! 🐻⬇️ @JuniorGolfofAZ pic.twitter.com/NtfKJQSxy3

— Maya Benita (@mayabenita13) July 20, 2020
Defending girls state golf champion Maya Benita of Catalina Foothills is awaiting a final decision on when the Arizona women's golf season will be scheduled. She is part of a club that is likely to contend for the NCAA championship next spring. Last week, Benita posted on Facebook that her junior golf career has come to and end. She is coached by Susie Meyers at Ventana Canyon, one of America's leading golf instructors. How well did Meyers and Benita work together? "When I started playing golf almost five years ago, I never thought I would be able to play college golf for the University of Arizona," Benita wrote. "In my first season (2016), my scoring average was a crazy 86.0. In 2020, it is now 72.1." Given the difficulty of golf, Benita's improvement is almost hard to believe.
---
Former UA star set to make her LPGA debut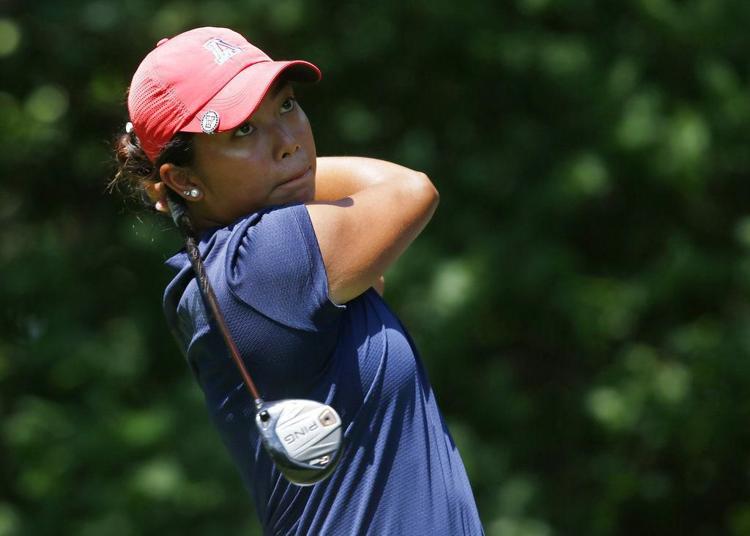 Bianca Pagdanganan, whose eagle at the 18th hole of the qualifier at the 2018 NCAA Women's golf championships made Arizona's national title possible, is scheduled to play in her first LPGA Tour event this week. The Southeast Asian Games double gold medalist, Pagdanganan's pro debut has been long delayed by COVID-19. This week she will play in the LPGA Drive On Championship in Toledo, Ohio. Pagdanganan will be joined by her former UA teammate Haley Moore, an LPGA Tour rookie who has won three Cactus Tour events while awaiting the LPGA's re-start. Ex-Wildcats Natalie Gulbis, Lindsey Weaver and Alison Walshe are also in the field.
---
My two cents: One year after incarceration, Book Richardson working on his second chance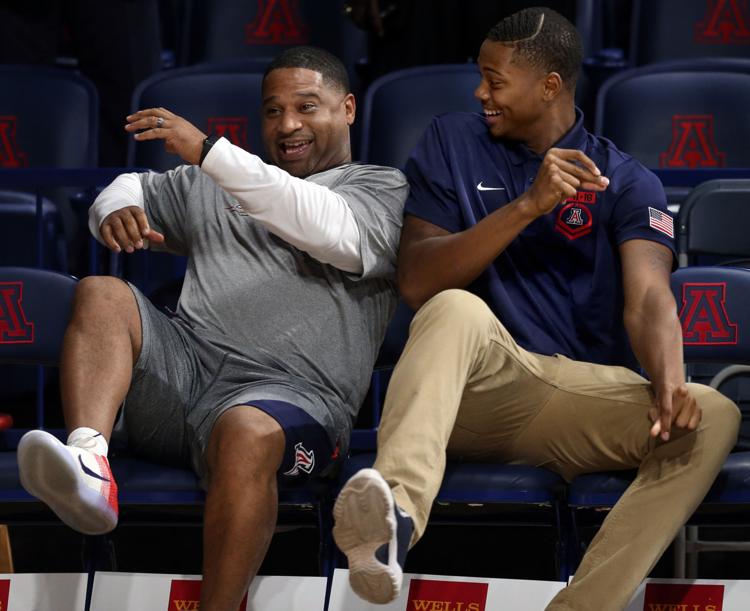 On Friday, former Arizona assistant basketball coach Book Richardson sent this Twitter message: "One year ago I went to Otisville Federal Prison Camp for BASKETBALL! Going to do my best to stay positive and continue to help who I can."
A reply from Team Rondae Hollis-Jefferson, the AAU club run by the former UA standout, said: "We never would've come to Arizona if it weren't for you. PERIOD. You mean so much to so many people. Like we talked about yesterday."
Since being released from prison in October, Richardson has chosen not to comment about the FBI and NCAA investigations into the Arizona basketball program. No surprise. Richardson is not vindictive. He does not wish to see further deterioration of the UA basketball program and has chosen to build a new life.
Richardson is now employed by the The Gauchos, a juggernaut AAU basketball program in New York City, and by Silver Waves Media, an organization in which he will be an analyst in Zoom and Podcast media platforms.
He is a good man working hard at his second chance.
Contact sports columnist Greg Hansen at 520-573-4362 or ghansen@tucson.com. On Twitter: @ghansen711
Be the first to know
Get local news delivered to your inbox!