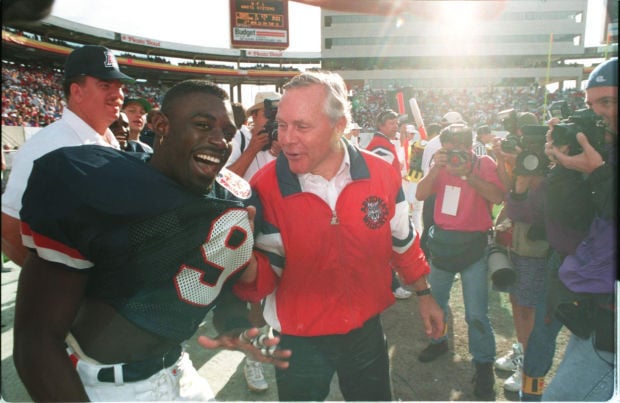 The Star's longtime columnist checks in this week to explain how the UA football program lost its tough-guy reputation over the last two decades. Plus, a look at the hottest topics in Arizona sports, and the late Jerry Sloan's game against the Wildcats at Bear Down Gym. 
---
Little by little, but undeniably, Arizona's football reputation has become so much less — not just because it has lost more conference games than anyone in the league since 2000 — but also because the Wildcats' nonconference schedules have been timid and unappealing.
Once Greg Byrne arrived as the school's athletic director in 2011, the Wildcats played fewer Power 5 conference opponents than anyone in the league: Oklahoma State and Texas Tech. That's it. That's a reputation-crusher. It's also a not-so-subtle message to Tucsonans that the Wildcats aren't ready for prime-time football.
By comparison, ASU played, among others, Michigan State (twice), Notre Dame, Texas A&M, Wisconsin, Illinois and Missouri — a total of 11 Power 5 regular-season games.
So it was more than a touch ironic last week when Byrne, now Alabama's athletic director, scheduled a home-and-home series with Arizona in 2032 and 2033. Not all of Arizona's fade from college football relevance is on Byrne; former UA coach Rich Rodriguez was at the center of the school's decisions to schedule a series of lightweights.
It is no coincidence that the greatest decade of Arizona football, the 1990s, coincided with the most difficult schedules in school history. Dick Tomey's 1990 teams played home-and-home series with Ohio State and the then-mighty Miami Hurricanes, as well two games against Georgia Tech, Illinois, Iowa and, of course, a 1999 made-for-TV season opener against No. 4 Penn State. Arizona went 5-6 in those games.
It wasn't much different than the successful 1980s decade, when Arizona played home-and-home against Notre Dame, Oklahoma and Iowa, and played solo games against Texas Tech and LSU. The Wildcats went 3-5 in those games.
The image of UA football was that it would take on anybody. Nothing was too much. Arizona had a tough-guy image for 20 years. Now? Not even close.
Before the 2010s, Arizona had a reputation of "playing up."
It began in 1941 when the nation's most imposing program, Notre Dame, invited Arizona to open the season in South Bend, Indiana.
That game was created because UA athletic director Pop McKale had established a relationship with Fighting Irish coach Knute Rockne dating to 1924, when Notre Dame — then with the famed "Four Horsemen" — stopped in Tucson for two days to workout while on a train trip to play Stanford in the Rose Bowl.
After that, McKale and the UA played host to Notre Dame football teams nine times from 1924-40 as the Fighting Irish stopped to work out in Tucson while traveling to Los Angeles.
In February of '41, McKale announced that Arizona would open at Notre Dame. The Wildcats received a $10,000 appearance fee.
"It ain't hay," said McKale.
Now the UA needs to find a way to manufacture some football hay.
---
Randolph to host junior golf event starting this week
For the first time since March, an organized and sanctioned athletic event will be played in Tucson. The Conquistadores Tucson City Junior Golf Championships will be played Wednesday and Thursday at the Randolph golf complex.
More than 100 boys and girls from ages 8-18 will play 36 holes; COVID-19 safety regulations will be implemented.
The girls championship features Ironwood Ridge High School state team champion golfers Zoe Newell and twin sisters Hannah and Raina Ports. They will be challenged by incoming UA freshman Maya Benita and Catalina Foothills standout Mia Cesarek.
The boys championship is likely to be a duel between Phoenix's Preston Summerhays, Salpointe Catholic senior Max Krueger and A.J. Quihuis, who will be a junior at Salpointe.
---
Late NBA star Sloan once battled Wildcats when Purple Aces came to Bear Down Gym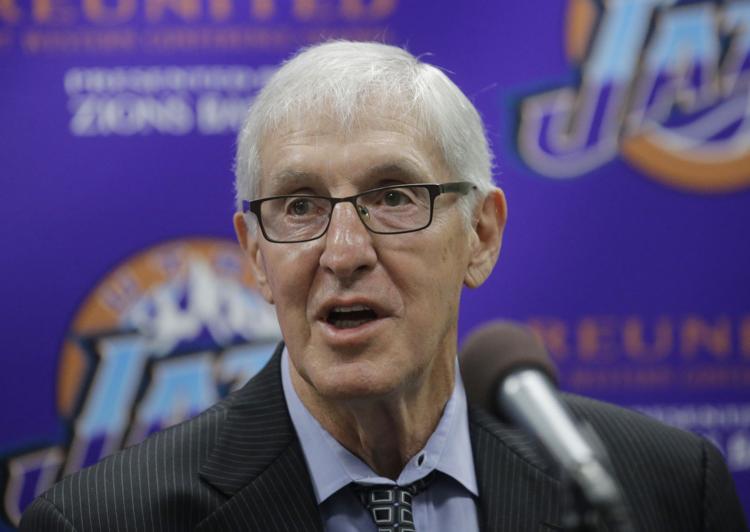 Naismith Memorial Basketball Hall of Famer Jerry Sloan died Friday in Salt Lake City. He was 78, Sloan played at Bear Down Gym in a 1963-64 home-and-home series against Arizona; Sloan was part of the Evansville Purple Aces, which was essentially a 1960s version of Gonzaga, a small school that built a national reputation. In the two games against Arizona, Sloan was actually outplayed by UA guard Warren Rustand, an All-WAC player whose on-court presence was a lot like that of Arizona's T.J. McConnell 50 years later.
Rustand scored 14 points in a home loss to Sloan's Purple Aces (Sloan had two points) and he matched Sloan with 16 points in an Arizona victory at Evansville three weeks later. Sloan and the Purple Aces were known for a tenacious style of play before Sloan became a first-round NBA draft pick.
That physical style of play became manifest in those two games against Arizona. In Tucson, UA forward Bob Hanson was smacked in the face, his nose bloodied, and had to leave the game. In the game in Evansville, UA forward Dan Breck was elbowed in the forehead, an injury requiring stitches.
---
LPGA's announcement for no Q-school could lead to stacked UA women's golf team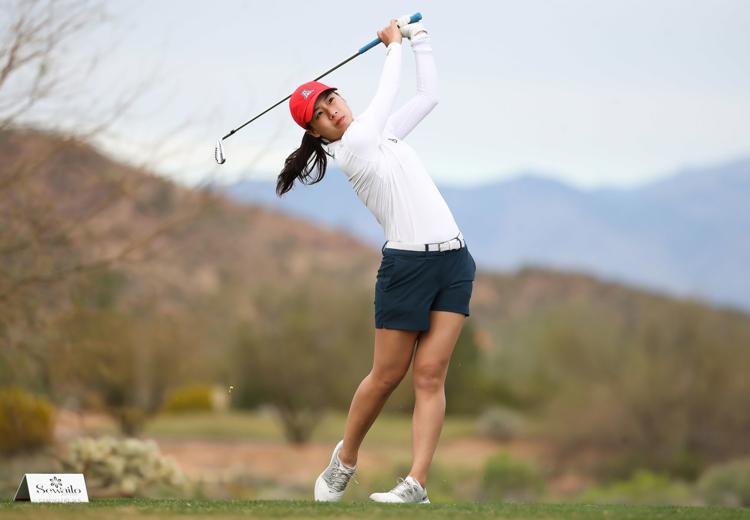 The LPGA last week announced that there will be no Qualifying School this fall, meaning that Arizona's elite-level players Vivian Hou, ranked No. 1 in NCAA women's golf, her sister Yu-Sang Hou, ranked No. 17 in women's college golf, and junior Ya Chun Chang might return for the 2021 season. All had been expected to participate in Q-School. Arizona coach Laura Ianello said Chang plans to return to school, but is uncertain what the Hou sisters, who returned to their family home in Taiwan, will decide. 
---
Eye-popping salaries on 'Last Dance' Bulls team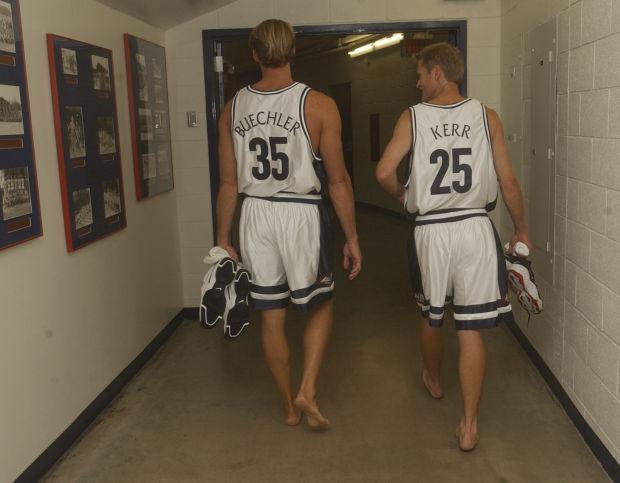 As was well-documented in ESPN's 10-part series "The Last Dance," Chicago Bulls owner Jerry Reinsdorf dismantled the team after the 1998 NBA championship because, he said, it would cost too much to re-sign the key players. Steve Kerr was paid $750,000 by the Bulls in 1998, according to basketball-reference.com. Today, a veteran of Kerr's stature would be paid closer to $10 million per season. When Kerr left the Bulls, he signed as a free agent with the San Antonio Spurs. He signed a three-year contract with San Antonio worth $5.9 million.
His '98 Bulls teammate, Jud Buechler, a 1990 All-Pac-10 forward at Arizona, actually signed a more high-paying contract than Kerr. After leaving the Bulls, Buechler was paid a total of $10.2 million over three seasons with the Pistons and Magic. Now 51, Buechler is an assistant coach for the New York Knicks. Since the NBA season was paused because of the coronavirus pandemic, Buechler has been living in Solana Beach, California, with his 86-year-old father, Don. Buechler's mother, Sue Horne Buechler, who was born in Tucson, died four years ago.
---
Gilbert Arenas wins $300K, rewards homeless man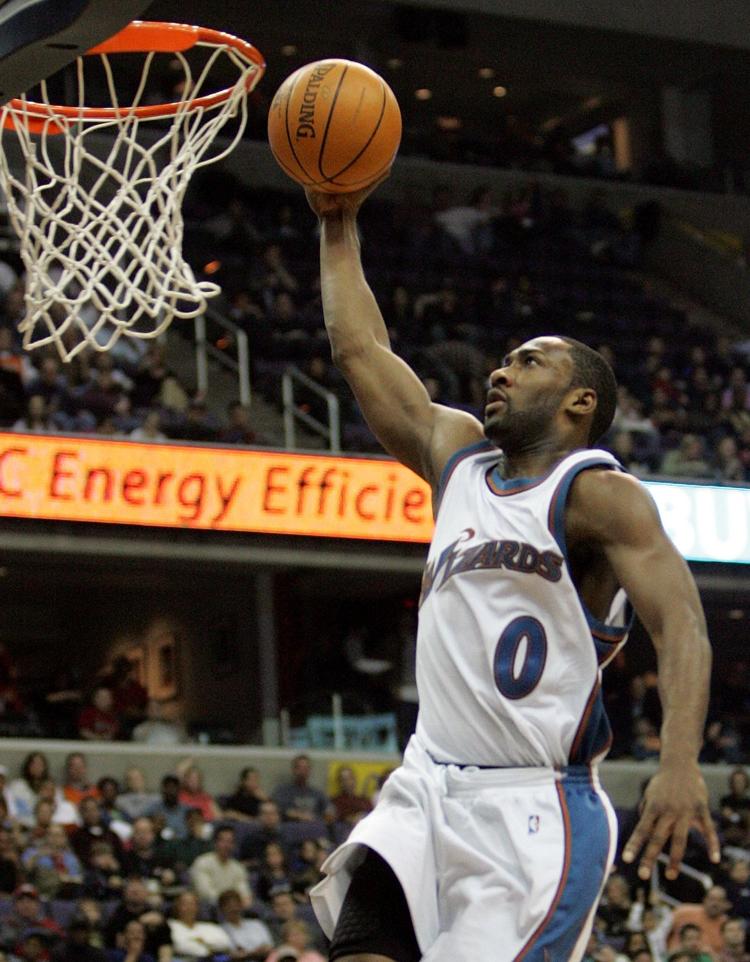 Arizona's 2001 Final Four guard Gilbert Arenas, who was paid $163 million in his NBA career, last week posted to Instagram that he won $300,000 in the California lottery recently. Arenas said he left home with just $10 cash and encountered a homeless man while attempting to get gasoline. The man asked for money. Arenas offered $5. The man declined and said Arenas needed it for gas to get to the shop at which he bought Mega Million lottery tickets. Long story short: Arenas said he won $300,000 and later found the homeless man and gave him "a share."
---
College coaches pitch revamped baseball schedule starting in 2021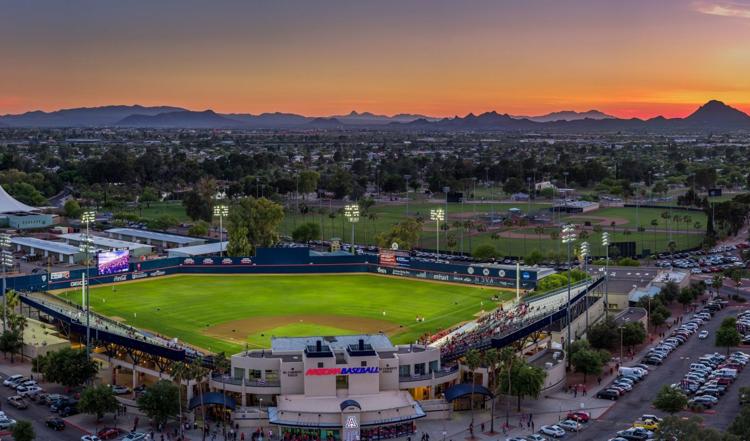 A five-person panel of Power 5 conference college baseball coaches last week released a 35-page set of recommendations to create a new model for the game. Coaches from Michigan, Vanderbilt, TCU, Ole Miss and Oklahoma State suggest the season be pushed back a month, to late March, with NCAA playoffs not beginning until July 1.
I suspect a school like Arizona could make it work, playing June night games with the type of fill-the-seats marketing that the Tucson Toros/Sidewinders deployed for 40 years. It would surely mean more money to the UA's bottom line. And it would help cold-weather Pac-12 teams like Oregon State, Washington and Utah get more community interest. The only college baseball programs to show a profit have been LSU, Arkansas, Texas A&M, Ole Miss and Vanderbilt. 
---
Angels furlough employees with Arizona ties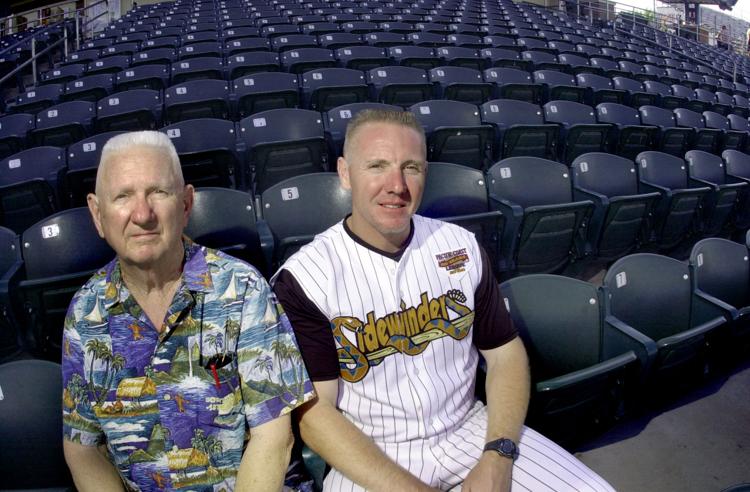 Los Angeles Angels owner Arte Moreno, a 2019 member of the Pima County Sports Hall of Fame, last week began placing scouts and minor league staff on furlough. Included in those transactions is former Palo Verde High School and UA third baseman Jack Howell, who was to be the manager of the Single-A Burlington Bees this season. The Angels also furloughed Arizona's 2000 All-Pac-10 pitcher Ben Diggins, who has been a Southern California area scout for the Angels. One man with Tucson connections not included in the furloughs is Dana Wells, the Angels' executive vice president. Moreno hired Wells last fall; Wells was the Pac-10's defensive player of the year as an Arizona defensive lineman in 1988.
---
Arizona AD's previous stop cuts two sports from athletic department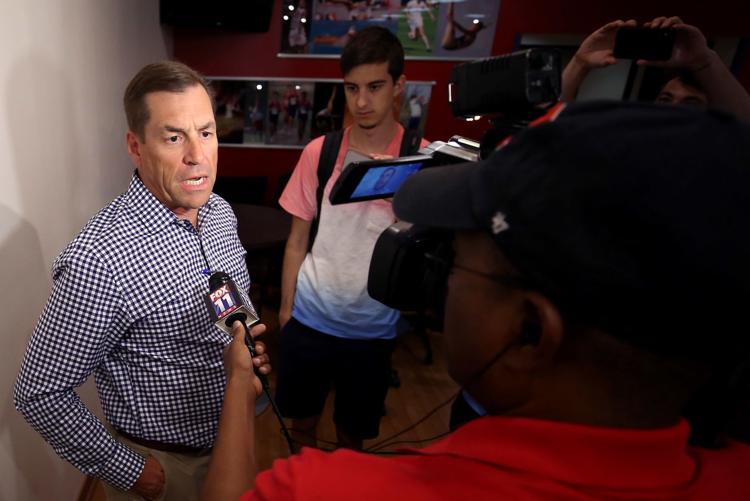 Dave Heeke was the AD at Central Michigan from 2006-2017. His former school eliminated track and field and cross country last week, a move expected to save $600,000 annually. CMU has an athletic budget of $33.6 million, about a third of what Heeke now has at Arizona.
Not only are athletics at CMU affected by the COVID-19 pandemic, the school also experienced a 10.5% enrollment decline, from 21,705 to 19,431 in 2019. All of which has exacerbated the financial strain as sports were canceled and the campus closed. I suspect the decline of most colleges as "residential campuses," including Arizona, will be such a financial hit that attendance declines of 10.5% will be modest. 
---
My two cents: ASU's AD, Sabino's departing basketball players, Scottsdale heat and RhettRod among hot topics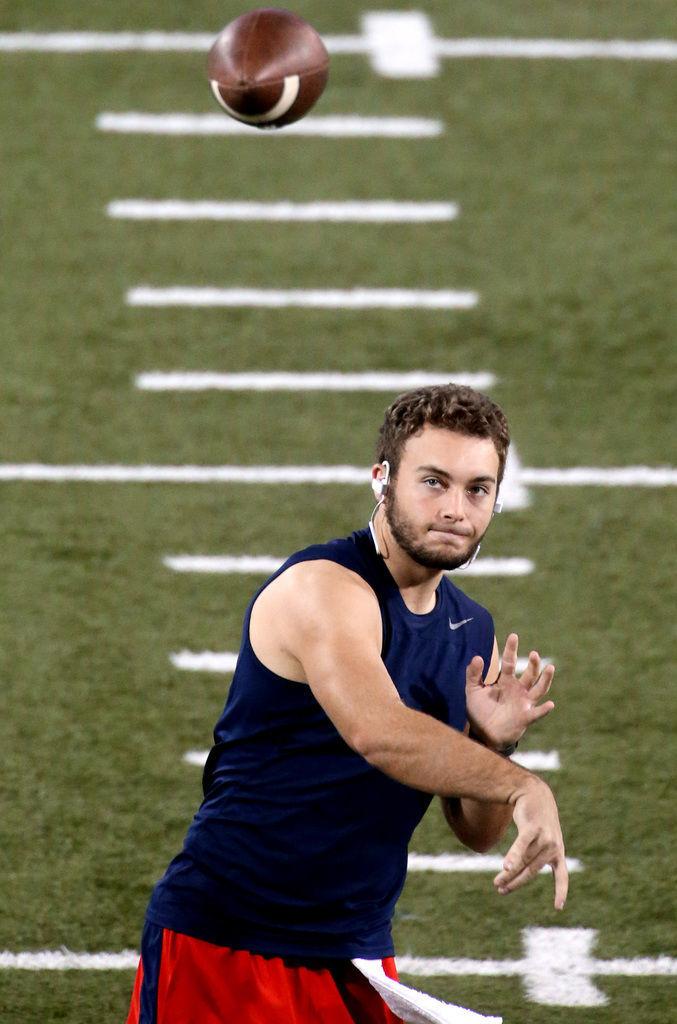 1. USA Today reported that Arizona State athletic director Ray Anderson will be paid $575,000 in bonuses for the athletic department's academic progress rate. ASU is one of the few schools that has not announced pay reductions for athletic administrators and coaches. Arizona's coaches/administrators being paid more than $200,000 accepted a 20% cut. This would be a good time for Anderson to donate that money to the community food bank or another worthy cause.
2. Jaamal Rhodes, who coached Sabino's girls basketball team to the Class 3A state title last year, not only left the school for the Chandler-based AZ Compass Prep but is taking Sabino's top three players — Kiya Dorroh, Kam'Ren Rhodes and Kamryn Doty — with him. This is the new way of elite-level high school sports — travel ball filled with expense, expectations, stress and, perhaps, burnout. Count me among those fortunate to have played and followed high school sports during the days teams were made up of neighborhood kids with faculty members on the coaching staff. Remember that wonderful Beach Boys song "Be True to Your School?" Me too.
3. The NCAA women's golf championships were scheduled to finish Tuesday at Grayhawk Golf Club in Scottsdale. Predicted high temperature Tuesday in Scottsdale: 103 degrees. The NCAA men's golf tournament was scheduled to begin Thursday at Grayhawk. Predicted high temperature: 110. Unfortunately, the NCAA is scheduled to play the men's and women's golf championships at Grayhawk in late May and early June in both 2021 and 2022. How does something like this get approved? It can't be in the best interest of anyone except those being paid for use of the Grayhawk facilities.
4. UA backup quarterback Rhett Rodriguez of Catalina Foothills High School was the male valedictorian for the UA athletic department last weekend. His speech, available on video, was a keeper. He has already been in demand as a motivational speaker around the country, mostly on the topic of the realities of college sports. It wouldn't be a surprise to soon see RhettRod become a graduate assistant coach on Nick Saban's staff at Alabama. If he stays in coaching, it's a no-brainer he'll be a head coach before he's 35.
Contact sports columnist Greg Hansen at 520-573-4362 or ghansen@tucson.com. On Twitter: @ghansen711
Be the first to know
Get local news delivered to your inbox!