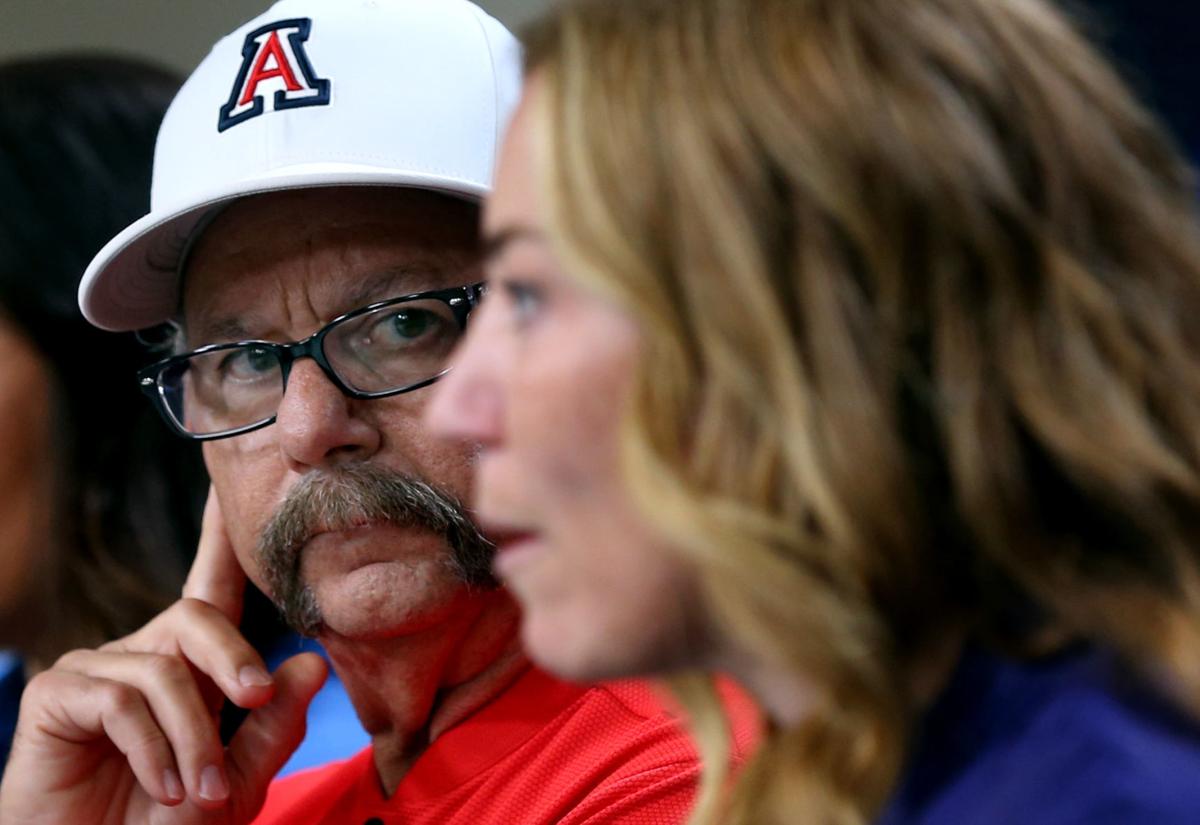 The Star's longtime columnist checks in with the latest in Southern Arizona sports, including local and UA storylines. Plus, more insight from the world of sports.  
---
After Wyoming beat Georgia State to win the Nova Home Loans Arizona Bowl in December, Cowboys coach Craig Bohl handled the Q&A session with reporters so adeptly and thoughtfully that I asked if he considered giving seminars to other coaches.
Bohl, who had coached North Dakota State to multiple FCS national championships, came off as the kind of man you'd like coaching your son, or coaching at your alma mater.
Former Sabino High and UA pitcher Tod Brown, now the head baseball coach at NDSU, later told me that Bohl was special; treating people with respect is among his strengths.
So I wasn't surprised Friday when Bohl donated $100,000 to the Wyoming athletic department to fund scholarships for Wyoming seniors who choose to extend their eligibility in the 2021 spring season.
Bohl isn't hurting for money; he is paid $1.4 million per year by the Cowboys. But given the uncertain financial future of Division I athletic departments, it would be reassuring if scores of million-dollar coaches follow Bohl's lead and give back to their schools.
Wyoming, with limited spring sports options, has just eight student-athletes planning to return for a re-do of their senior season in 2021. By comparison, Arizona had 36 seniors on 2020 rosters for baseball, softball, beach volleyball, track and field, men's and women's tennis and golf.
Wyoming estimated it will cost about $70,000 to pay for the scholarships of those eight Cowboy athletes. That means if all 36 UA seniors choose to return, it would cost about $300,000. It would be encouraging if an Arizona coach stepped up to pay that bill the way Bohl did at Wyoming.
Few coaches in college sports will be more challenged to balance a larger-than-ever roster than UA softball coach Mike Candrea. On Friday, Candrea was the guest on Steve Rivera's 1030-AM The Voice radio program with me, and talked about the seven seniors he expects to return: Jessie Harper, Reyna Carranco, Malia Martinez, Alyssa Denham, Mariah Lopez, Alyssa Palomino-Cardoza and possibly USA Olympic catcher Dejah Mulipola.
Ordinarily, NCAA softball teams are permitted 12 scholarships spread over a maximum 22 players. Next spring — with eight incoming freshmen — Candrea is expected to be given an exemption to have almost 30 players with 19 scholarships.
"The biggest issue," said Candrea, "is for everyone to understand their role."
He said the extended eligibility is apt to load the NCAA's transfer portal like never before.
"Not many programs have seven seniors who are really good (the way Arizona will)," said Candrea.
By comparison, Pac-12 power UCLA had no outstanding seniors on its No. 1 ranked team this spring, but, as with Mulipola, it could get Olympians Bubba Nickles and Rachel Garcia back in 2021. Washington, ranked No. 2, had three full-time senior starters.
The UA teams also strongly affected by the extended eligibility issue are Fred Harvey's track and field programs. His men's and women's teams have 16 total seniors, including All-Americans Carlos Villarreal, Karla Teran and Justice Summerset. The four leading players on Steve Walker's beach volleyball club are seniors.
With athletic department revenues possible to plunge, paying for 36 additional scholarships at a school like Arizona is a budget issue no one could've ever expected.
---
Gainey's move from Arizona to Marquette makes sense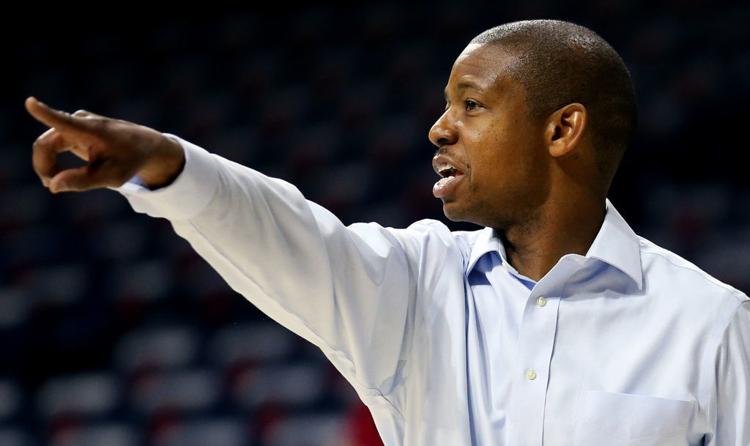 When Arizona assistant basketball coach Justin Gainey chose to leave his job at Arizona and accept the assistant head coaching position at Marquette last week, it didn't immediately make a lot of sense.
Gainey will be joining coach Steve Wojciechowski's staff at Marquette, a Big East Conference school that has gone 51-57 in league games in Woj's six years. Marquette has not won an NCAA Tournament game in that period. It has not won a conference title. It has never been ranked in the AP's final Top 25. Marquette's two leading scorers were seniors.
But last spring Marquette extended Wojciechowski's contract through 2024, which, in a sport given to transient assistant coaching careers, is the kind of job security Gainey probably couldn't expect at Arizona, given FBI and NCAA investigations and the fact that Sean Miller has just two years left on his contract.
What's more, even though Marquette went 18-12 and lost six of its last seven games, the school drew more fans, 15,145 per game at Fiserv Forum, than Arizona did at McKale Center. The pressure to win is significant at Marquette, but it doesn't match that at Arizona.
Job security has not been much of a factor in Arizona basketball since 1983. Not counting transition years when Lute Olson retired, 2007-08 and 2008-09, only one assistant coach took a sideways (or less) exit the way Gainey did.
Damon Stoudamire left Miller's staff to rejoin fellow ex-Wildcat Josh Pastner at Memphis in 2015, but that was mostly because Stoudamire chose be closer to his two sons, who lived in Atlanta.
From 1983-2005, eight of Olson's 10 assistants left to become head coaches: Scott Thompson went to Rice; Ken Burmeister to UTSA; Ricky Byrdsong to Detroit Mercy; Kevin O'Neill to Marquette; Jessie Evans to Louisiana-Lafayette; Phil Johnson to San Jose State; Jay John to Oregon State and Rodney Tention to Loyola Marymount.
Miles Simon and Josh Pastner remained on staff for the O'Neill transition year. Tony McAndrews was eliminated from the staff when the NCAA passed a questionable "restricted earnings" rule. Jim Rosborough and Olson parted ways in 2007.
The point is, an assistant basketball coach leaving Arizona for anything but a head coaching job reflects on the school's embattled reputation and uncertain future.
---
ASU's Martin played well against UA, but was he a Wildcats killer? Probably not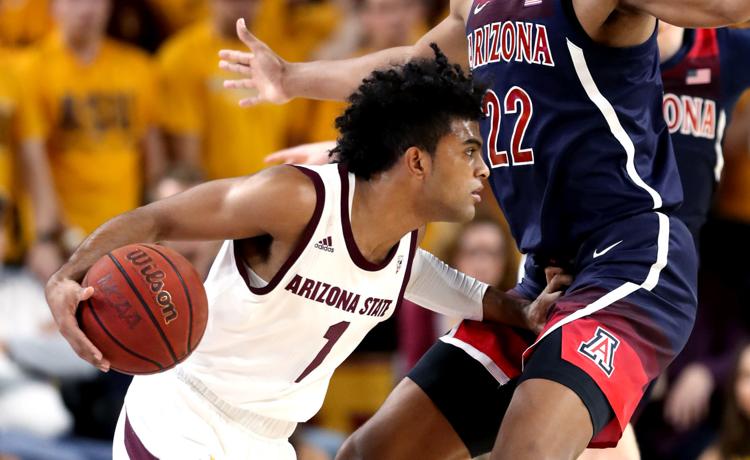 Arizona State point guard Remy Martin announced last week he will test the NBA draft process; he is unlikely to return for his senior season. Some referred to Martin as the "Wildcat killer," but that's an exaggeration. He is a wonderful college player; I'd want him leading my team, although I doubt he'll ever be an NBA regular. But Martin was 3-3 against Arizona.
If there was a true "Wildcat killer" it was James Harden, who took advantage of the years Arizona was coached by Kevin O'Neill and Russ Pennell to go 5-0 against the Wildcats. Martin and Harden had almost identical career statistics against Arizona: Martin averaged 20.5 and shot 47% afield; Harden averaged 19.5 and shot 50%.
---
Former MLB standout, Rincon baseball star prepares for life-changing operation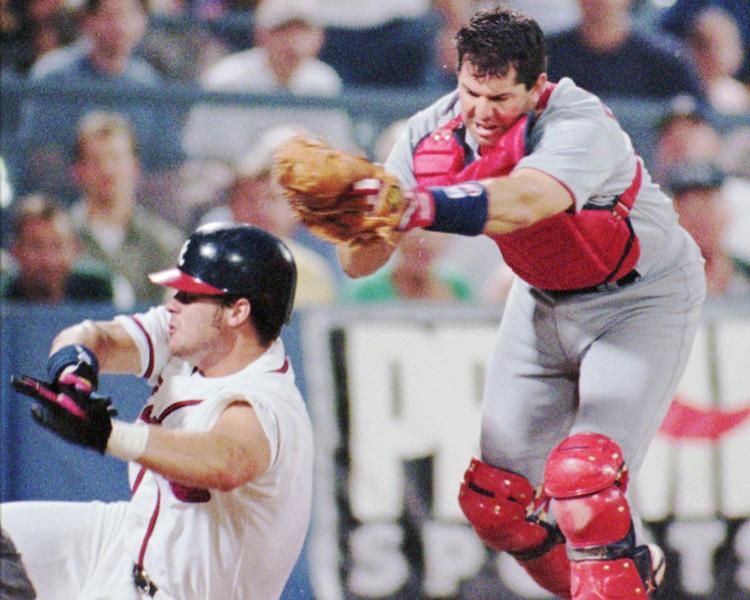 Rincon High School grad Tom Pagnozzi, 57, an All-Star catcher for the St. Louis Cardinals in the 1990s who won three Gold Gloves, now operates the Southern Trend Clothing business in Fayetteville, Arkansas. He is going through the fight of his life. His wife, Colleen, has been treated for colon, lung and liver cancer the last four years and is scheduled to undergo a double-lung surgery next month at the MD Anderson Cancer Center in Houston.
Colleen Pagnozzi has undergone 60 chemotherapy treatments the last four years. The MD Anderson Center is considered among the elite cancer treatment centers in America. It is where UA President Robert C. Robbins arranged for former Arizona football coach Dick Tomey to get treatment for the late-stage lung cancer that ultimately killed him last spring.
Robbins, who was formerly the chairman of cardiothoracic surgery at Stanford, recently helped to arrange the process for open-heart surgery for former Arizona athletic director Jim Livengood at Banner-University Medical Center. Not only did Robbins help Livengood choose a heart surgeon, Robbins himself scrubbed up and was in the operating room during Livengood's surgery. Livengood, who also has a home in Las Vegas, is recuperating at his Tucson home.
---
Local chapter will still honor 11 high school football players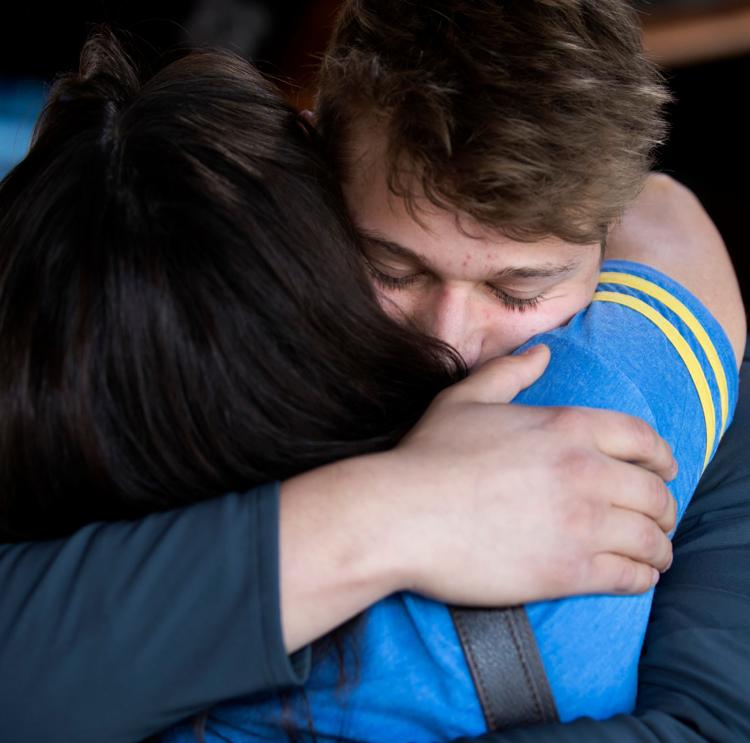 Even though the awards banquet for the 2020 class of scholar-athletes at the Southern Arizona Chapter of the College Football Hall of Fame was canceled, committee executive Rick Gonzales said the organization will still honor 11 Tucson high school football players. All 11 will receive a $1,000 scholarship, as scheduled. The committee will also deliver engraved plaques to each scholar-athlete, and is working with KVOA Channel 4 to broadcast a news segment featuring all 11 football players this month.
---
Tucson native, national golf broadcaster pined for U.S. Open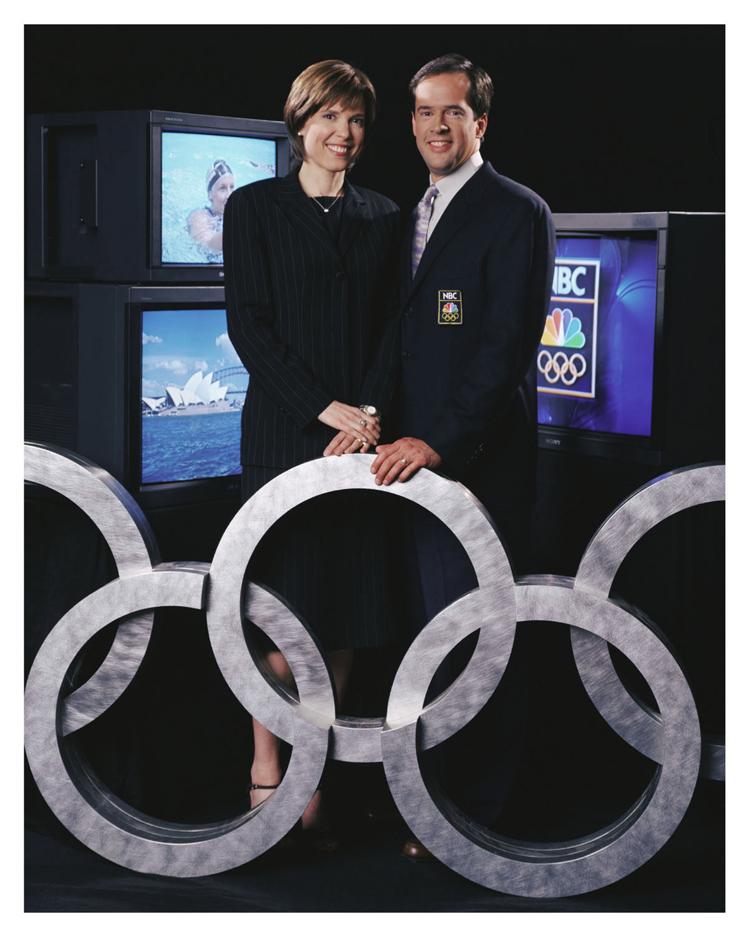 Sabino High School and UA grad Dan Hicks, the voice of NBC's PGA Tour coverage and Olympic swimming and skiing, was interviewed on ESPN Tucson 1490-AM's "Golf Arizona" Show on Saturday by hosts Mike Boyd and Rick Price. Hicks had been looking forward to watching the U.S. Open at Winged Foot Country Club in New York in June because he lives nearby and is a Winged Foot member.
Hicks, who has been with NBC since 1992, got his start in the broadcast business at Tucson radio station KCEE and as a public address announcer at Arizona Wildcats baseball games before he was hired to be a weekend sports anchor at Channel 4 in 1990. "I got $5 an hour for reading the news on the radio," Hicks remembered.
---
Bibby still coaching despite coronavirus pandemic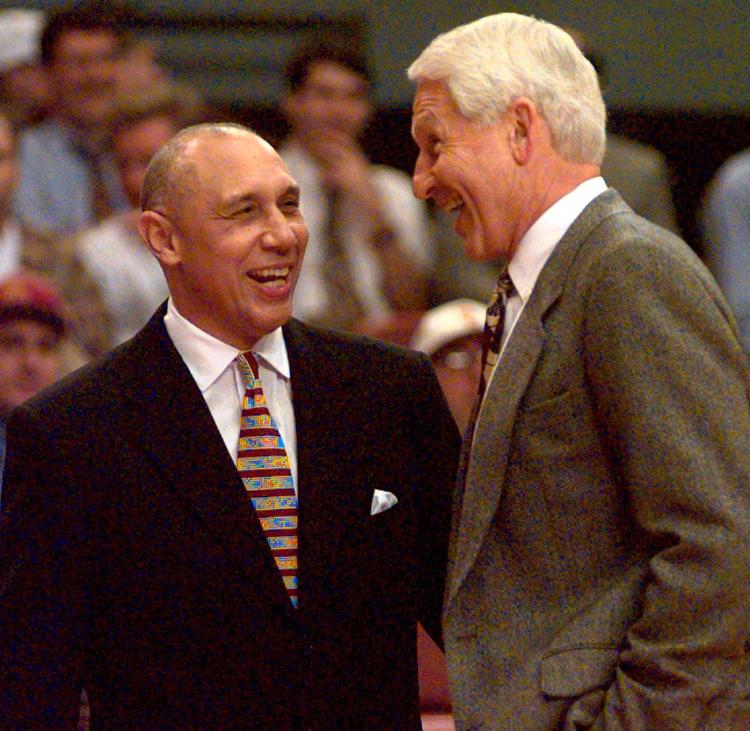 Henry Bibby, the father of Arizona's 1998 All-America point guard Mike Bibby, was still coaching when the coronavirus pandemic shut down professional basketball globally. Bibby, 70, who coached against Arizona and his son while USC's head coach from 1995-2005, was in his first season coaching the Tijuana Zonkeys in the Mexican pro league. His starting shooting guard was ex-Utah guard Parker Van Dyke, who beat Arizona with a school-record seven 3-pointers in Salt Lake City a year ago. Since being fired by USC, Bibby had been an assistant coach for three NBA teams.
---
Ex-Wildcat Haley Moore shines in Cactus Tour tournament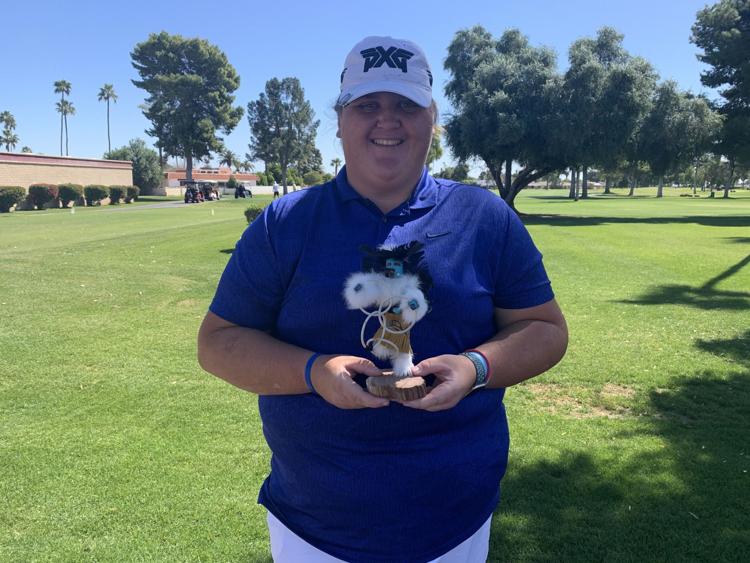 Arizona's 2018 NCAA championship golfer Haley Moore won the Cactus Tour's Sun City Open at the Sun City Country Club last week, shooting rounds of 65-69-69, and earning $2,500. The tour is operated by Tucsonan Mike Brown, who is the father of Salpointe Catholic grad Sara Brown Radley, a former LPGA Tour player. Moore, who qualified for the paused LPGA Tour this year, played in one LPGA event, but has since played in three Cactus Tour events. She is scheduled to play in the Western Skies Open to begin Tuesday in Gilbert.
---
'Major League' replay brings back old memories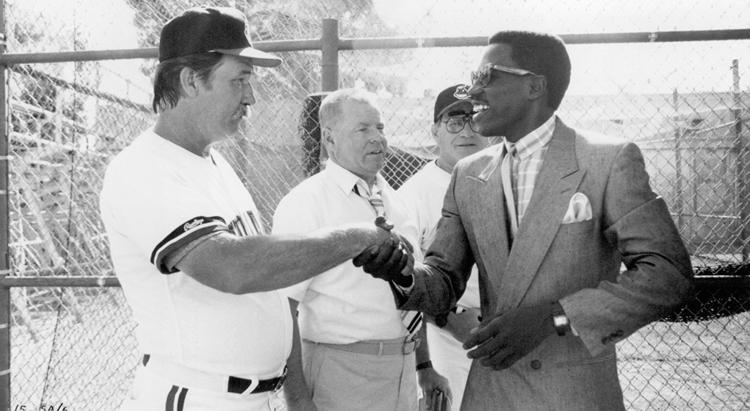 Borrowing again from ESPN's Scott Van Pelt and his "the best thing I saw" today segment, the best thing I watched this week was the 1989 movie "Major League."
I had not watched "Major League" for about 25 years, so it was amusing to see the footage of spring training scenes shot at Hi Corbett Field in the summer of 1988. The outfield-fence signage at the ballpark included such long-ago sponsors as Valley National Bank, Marlboro cigarettes, America West Airlines, Copy Boy computer services, Matthews Chevrolet and seven long-closed Tucson restaurants such as Ruby's.
On July 21, 1988, producers of "Major League" appealed to Tucsonans to fill Hi Corbett Field for a day-long shoot. Alas, the high temperature that day was 106. About 6,000 people showed up anyway; they were provided more than 4,500 hot dogs, free soft drinks and a chance to win weekend vacations to Ventana Canyon.
The movie has become so dated that when Charlie Sheen and his fellow actors showed up for spring training in Tucson, the mythical Cleveland Indians players were portrayed as being lodged in bunk beds at Hi Corbett Field.
Just like boy scouts at a summer camp. The good, old days for sure.
---
My two cents: Clemson's Swinney offers words of encouragement in trying times
I have been looking for positive news from college sports. I found this from Clemson football coach Dabo Swinney last week:
"This is America, man. We've stormed the beaches of Normandy. We've sent a rover out on Mars and walked on the moon. This is the greatest country. We've created an iPhone where I can sit here and talk to people in all these different places. We've got the smartest people in the world. We're going to rise up and kick this thing in the teeth and get back to our lives."
That man can coach my football team any time.
Contact sports columnist Greg Hansen at 520-573-4362 or ghansen@tucson.com. On Twitter: @ghansen711
Be the first to know
Get local news delivered to your inbox!