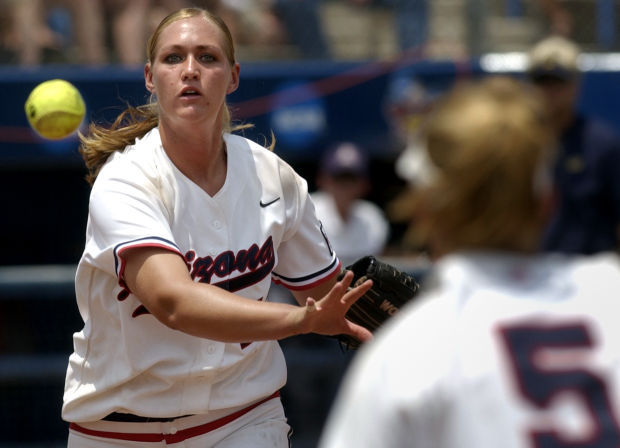 The Star columnist checks in to provide insight on what's happening in the Southern Arizona sports scene. Plus, a take on why the Arizona Wildcats baseball team has the makings of an Omaha-bound squad. 
---
Alicia Hollowell Dunn is the UA's career leader in softball victories and strikeouts, a 2006 Women's College World Series champion whose post-Wildcat pitching career has gone from All-American to All-Everything.
There's really busy and then there's Dunn's version: many irons-in-the-fire busy. Dunn is married to Catalina Foothills High School girls golf coach Ryan Dunn. They are the parents of Ensley, 2, and Garrett, 1. Alicia is also a dental hygienist. That's a full day's work.
But there is something else.
She's the pitching instructor for state championship pitchers Alyssa Aguilar of Salpointe Catholic and Sabino's Riley Nielson. It's not just that Aguilar and Nielson got hot during the state tournament the last two weeks. They combined to go 34-1 with 1.14 ERA.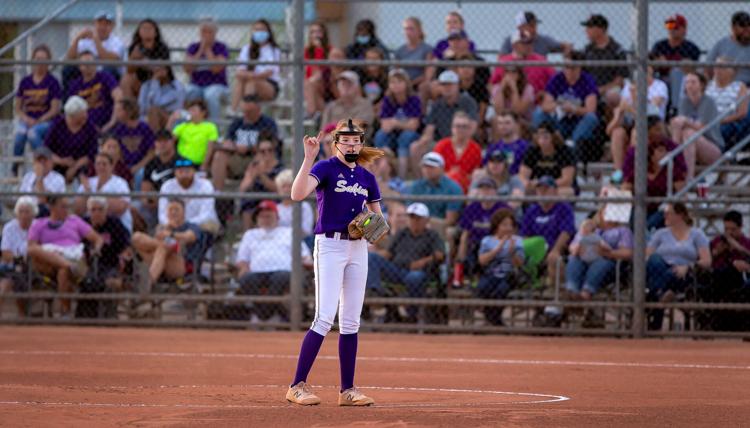 "It was so much fun," said Dunn, who left Arizona in 2006 with a 144-23 record as a four-time All-American. "The biggest thing is that Alyssa and Riley have worked hard for a long time, kids with good families, kids who work hard and are good students."
After leaving Mike Candrea's coaching staff 10 years ago, Dunn was in high demand as a pitching instructor. In 2015, she helped coach Catalina Foothills' Nicole Conway to a 23-6 record and the state championship. How'd that work out? Conway is now pitching for Yale. After pitching Salpointe to back-to-back-to-back state championships in 2018, 2019 and 2021, Aguilar has accepted a scholarship to Texas A&M-Corpus Christi. Nielsen has one more season at Sabino.
"I have lessons going with about 20 young pitchers, aged from 10 through high school," said Dunn, who was the national Gatorade Player of the Year at Fairfield High School in Northern California in 2002. "I've worked with Alyssa since she was 12. Riley comes from a good softball family, so I just give her tuneups here and there, and some detail work."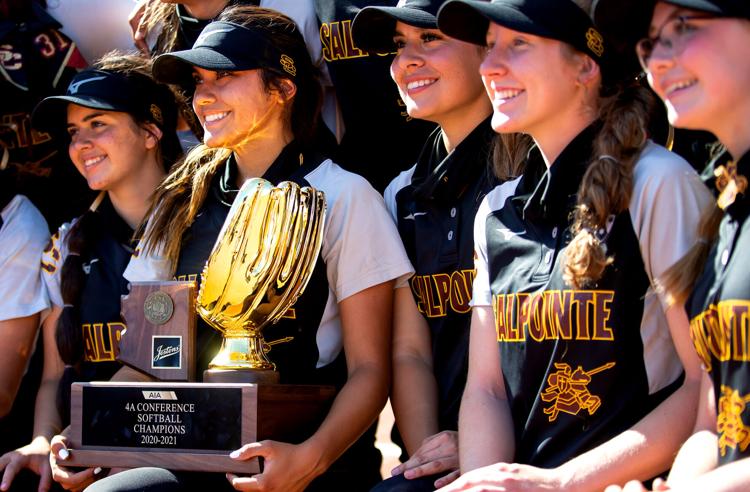 Aguilar becomes the second three-time state championship pitcher in Tucson history. Canyon del Oro's Kenzie Fowler pitched the Dorados to state titles in 2007, 2008 and 2009. They share success, but are completely different pitchers. Fowler was overpowering, the national pitcher of the year at CDO. Aguilar has a much smaller frame.
"Maybe she doesn't pass the eye test like, say, Jennie Finch," says Dunn. "But that's OK. You put the ball in her hands and she gets people out. She's got a good rise ball. She's got a good change up. She can absolutely devastate hitters by changing speeds."
After the 2020 prep softball and summer-ball seasons were wiped out by COVID-19, college recruiters haven't had time to evaluate Nielson. She will play for the Phoenix-based Hotshots club team this summer. She's not only a shut-down pitcher — she struck out 26 in a 15-inning playoff win this month — but also hit .441 with five home runs for the Sabercats.
"The coaches are going to like what they see,'' says Dunn. "She is a tough competitor."
Pac-12 champs Blockburger and Summerset join select company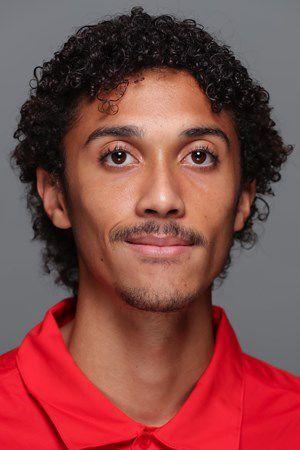 UA freshman Johnnie Blockburger, a 2019 state champion in the 200 and 400 meters from Tucson High School, and senior Justice Summerset, a two-time state high jump champion from Mountain View High School, won Pac-12 championships last week.
This is not routine stuff.
Do you realize how difficult it is for a freshman (or anyone) to win a Pac-12 track and field championship in a league with Oregon and USC? The Ducks and Trojans are the track equivalent of Duke and Kentucky basketball. The track athletes aren't one-and-doners; they stay on campus for four years.
Blockburger — the son of former UA and USC jumps coach Sheldon Blockburger — and Summerset became just the fifth and sixth athletes from Tucson to win a Pac-12 championship. Here's the roll call:
Vance Johnson, Cholla. Won the Pac-10 title in the long jump, 1982.
Michael Bates, Amphitheater. Won Pac-10 titles in the 100 and 200 meters, 1991.
Abdi Abdirahman, Tucson High. Won the Pac-10 title in the 5,000 meters in 1998 and 1999 and won the 10,000 meters in 1998.
Carolyn Jackson, Salpointe Catholic. Won the Pac-10 title in the 400 meters, 2000.
Summerset, who became the fifth Wildcat to win the Pac-12 high jump, joining three-time winners Nick Ross, Edgar Rivera-Morales, Maurice Crumby and James Frazier.
Blockburger, who became just the second UA athlete to ever win a Pac-12 title at 400 meters, joining Mike Kenyon (2002).
Summerset and Blockburger will compete in the NCAA Regionals at Texas A&M this week, trying to qualify for the national championships next month in Eugene, Oregon.
Nice, Ketch: Asstistant AD makes U.S. Senior Open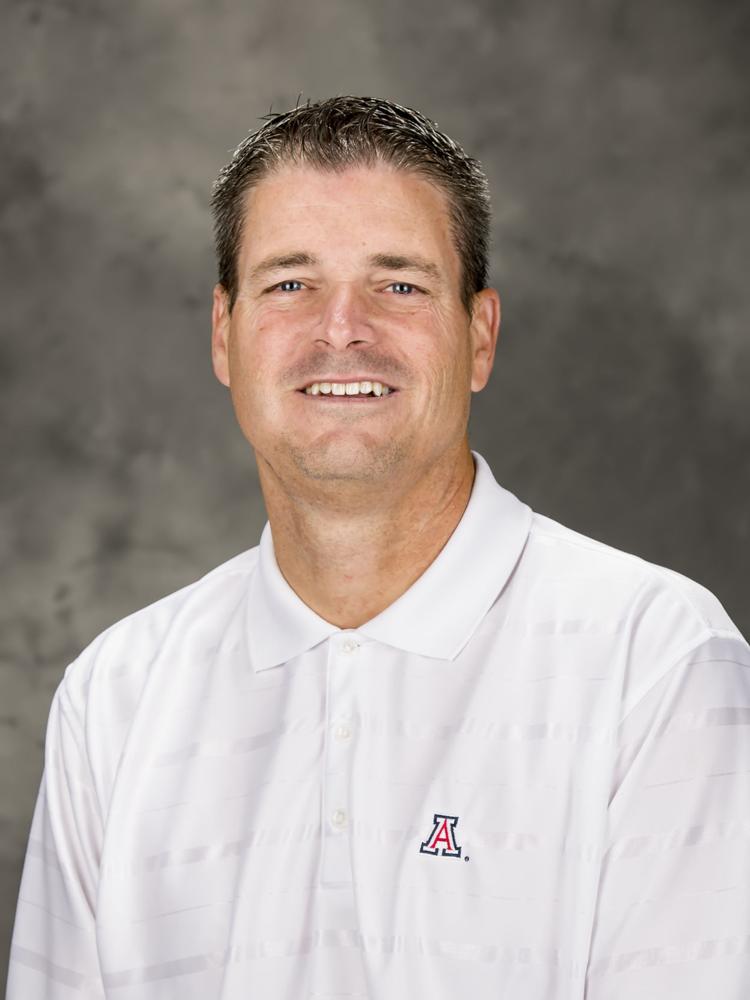 Arizona senior associate athletic director Mike Ketcham overcame significant golf odds last week, qualifying for the U.S. Senior Open. Ketcham, who was John Daly's college teammate at Arkansas in the late 1980s, tied 2000 Tucson Open winner Jim Carter by shooting a two-under-par 70 at the Los Campanas Golf Course to get one of three available spots in the U.S. Senior Open July 8-11 in Omaha, Nebraska. Ketcham eagled the No. 17 hole to tie for the title among 76 golfers in Sante Fe.
More than 800 golfers — including 1987 Tucson Open champion Mike Reid and PGA Tour winners such as Gary Hallberg, John Huston and Tim Herron — failed to qualify, which puts Ketcham's round in context. It's not that Ketcham just got lucky over 18 holes. He was the head men's golf coach at Oregon State, Arkansas and San Jose State, and also coached Scottsdale Community College to the 1993 and 1994 NJCAA championships.
Ex-Arizona catcher named to NJCAA HOF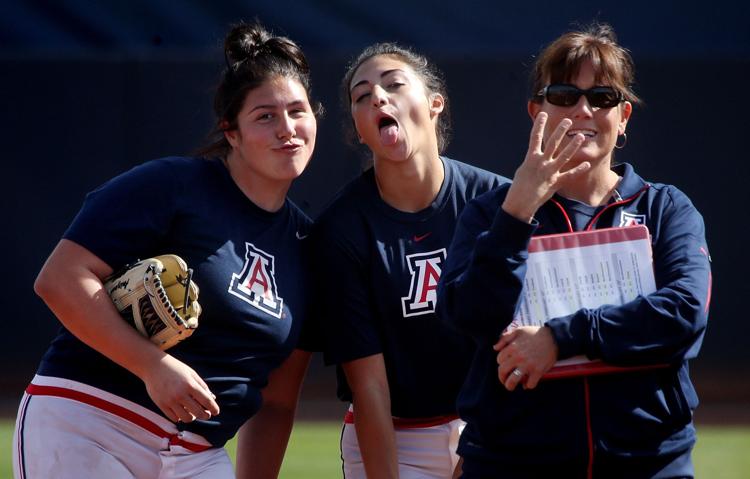 Stacy Iveson of Catalina High School, who was an All-Pac-10 catcher on Mike Candrea's first Arizona softball teams, was selected to the NJCAA Hall of Fame last week, one of four coaches in the Class of 2021. Even though Iveson has spent 19 years as part of Candrea's staff, a key figure in the 1996, 1997 and 2001 NCAA championships, her "one shining moment" probably came at the 2004 NJCAA softball championships in Orlando, Florida.
She coached Pima College to the national title by winning four elimination games on a hot and humid day that took 10 hours. It wasn't a fluke. Iveson then coached Pima College to the 2006 national title and later coached Yavapai College to the 2009 and 2011 NJCAA championships. Iveson made her first mark in softball coaching in 1993, when she coached Salpointe Catholic to a 30-2 record and the school's first state championship.
Pima soccer on track to win another national title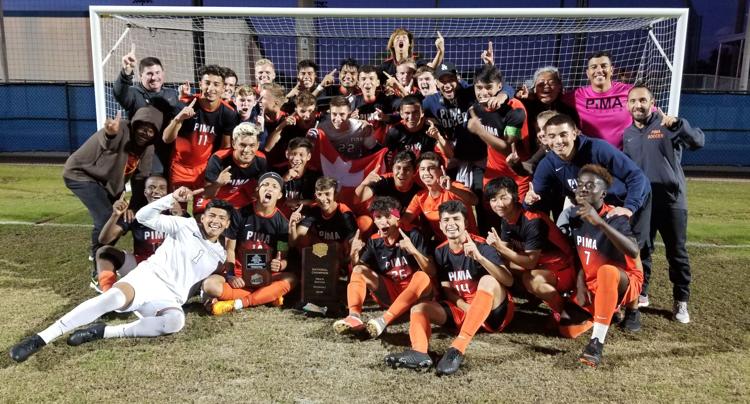 Pima College men's soccer coach Dave Cosgrove held his program together despite a-seven month delay during a COVID-19 pause. But the results aren't any different than in Cosgrove's trouble-free seasons. The Aztecs, 10-1, are ranked No. 1 in NJCAA Division II and will play for another national championship June 5-10 in Wichita, Kansas. Cosgrove's Aztecs have gone 108-18-8 the last six seasons, which includes the 2018 national championship. The Aztecs have outscored opponents 33-7 this season.
Southern Arizona Chapter of the College Football Hall of Fame holds banquet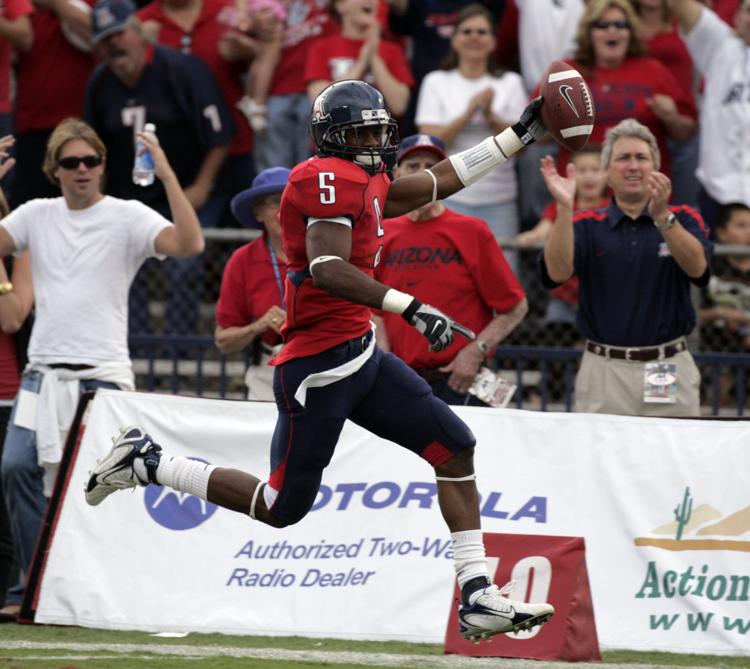 The Southern Arizona Chapter of the College Football Hall of Fame staged its annual fundraising banquet and golf tournament last weekend and for the first time it brought back three of the Hall of Famers it processed for election, Ricky Hunley, Chuck Cecil and Rob Waldrop.
The chapter leadership, which includes former state championship game football coach Nemer Hassey and former Tucson mayoral candidate Ed Ackerley, is in the process of getting Arizona 2007 All-American cornerback Antoine Cason on the ballot for election. Cason was college football's 2007 Jim Thorpe Award winner. One positive development this year was that UA football coach Jedd Fisch supported both of the chapter's public functions. Former UA coach Kevin Sumlin was a no-show at the Hall of Fame events in his Arizona days.
Randolph most likely won't host UA golf programs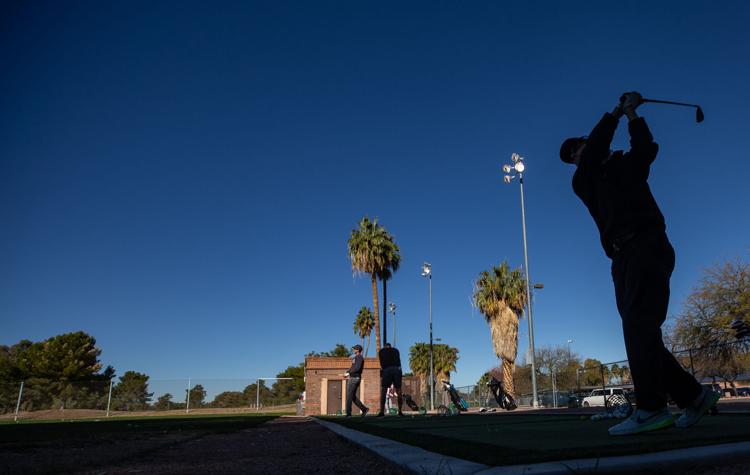 It was fun to imagine the UA's nationally prominent golf programs creating a new home at the Randolph Golf Complex, a community project that makes sense. But in the end it almost surely won't happen. Tucson Country Club has too many powerful and organized people to do much more than let the Randolph concept become more than paper drawings. When UA president Robert C. Robbins became a regular at the TCC, the $10- to $20-million project became a moot issue. Fundraising has begun.
Aari McDonald struggling to find playing time in WNBA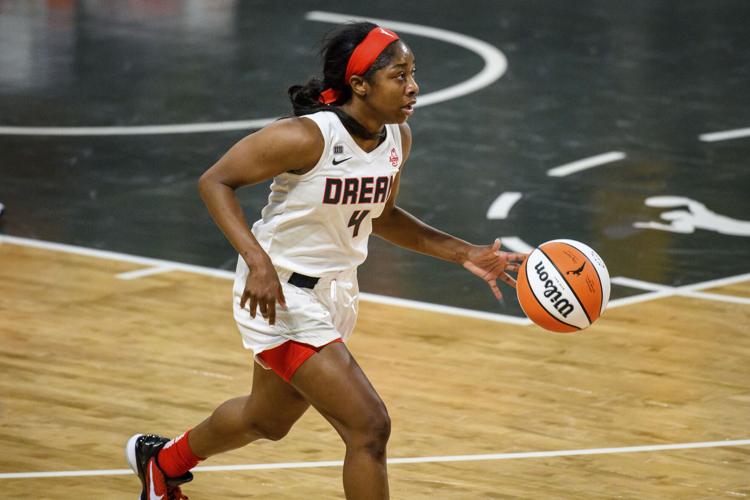 Two weeks after the WNBA Atlanta Dream selected Arizona All-American guard Aari McDonald with the No. 3 overall selection, Atlanta coach Nicki Collen left to become head coach at Baylor. That hasn't been good for McDonald. She did not get off the bench Friday in Atlanta's third game of the season. Nor did she score in the first two games, averaging just 13 minutes. The Dream hired Mike Peterson as the interim head coach and he has chosen to play WNBA guard veterans Chennedy Carter, Tiffany Hays and Courtney Williams instead of McDonald. Not good. Atlanta's next game, Tuesday at 5 p.m. Tucson time against Chicago, will be broadcasted on the CBS Sports Network.
Arizona and ASU pursue receiver with UA and ASU ties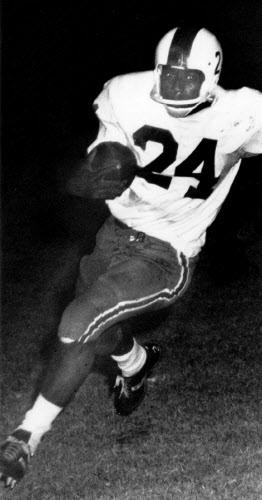 Bobby "The General" Thompson was one of the greatest running backs in Arizona history, a key part of the UA's 8-1-1 team of 1961, author of one of the two or three most noted touchdown runs in school history, a 67-yard fourth-quarter bolt to beat ASU a wild finish to the 1961 game.
Now his grandson, receiver Jason Thompson of Harvard-Westlake High School in SoCal, is being recruited by Arizona coach Jedd Fisch. There's some history involved.
Jason is the son of the late Bobby Lee Thompson, a four-year starting point guard for ASU's basketball team. Sadly, Bobby died in 2008. The UA's Bobby "The General" Thompson died in 2014. Arizona recruited Bobby Lee Thompson in 1983, but then-coach Ben Lindsey was in the process of a 4-24 season. As such, Thompson almost had no choice but to go against his father's alma mater and become a Sun Devil.
After that decision had been made, Lute Olson arrived in Tucson and recruited Steve Kerr to play point guard. You could say that had Bobby Lee Thompson followed his father's path to Arizona, Kerr would've gone elsewhere and there would've been no 1988 Final Four. Jason Thompson has also been offered a scholarship by ASU. Stay tuned.
My two cents: Disciplined Wildcats look Omaha-bound
When No. 9-ranked Arizona beat Oregon State on Friday in Corvallis, the Wildcats hit a threshold that even the UA's tradition-rich baseball program considers rare — 20 wins in a conference season.
In its 43 years in the Pac-12, Arizona had only hit 20 victories twice: a 23-7 Pac-10 championship team in 1989 behind J.T. Snow and Trevor Hoffman, and a 20-10 NCAA championship team under Andy Lopez in 2012.
The UA's best-ever conference winning percentage was its 16-2 season of 1974 under Jerry Kindall, when the Wildcats finished a still-standing school record 58-6 (and didn't even get to the World Series).
If you win 20 conference games in modern Pac-12 baseball, consider yourself a national title threat.
What has impressed me most about Jay Johnson's team isn't just that it leads all Power 5 conference teams in hits, runs and batting average. It's the little things. Johnson is a small-ball guy, move the runner over, bunt, squeeze, take the extra base.
Free-swinging? That's not a Jay Johnson team.
This UA club leads Power 5 teams in hit-by-pitches (74 through Friday) and has a chance to break the school record in walks, 282, second among Power 5 teams. They drew 11 walks Friday against the league's most reputable pitching program, Oregon State.
This Arizona team does the little things as well as it hits the long ball, and it was tied for the Pac-12 home run lead through Friday.
Contact sports columnist Greg Hansen at 520-573-4362 or ghansen@tucson.com. On Twitter: @ghansen711