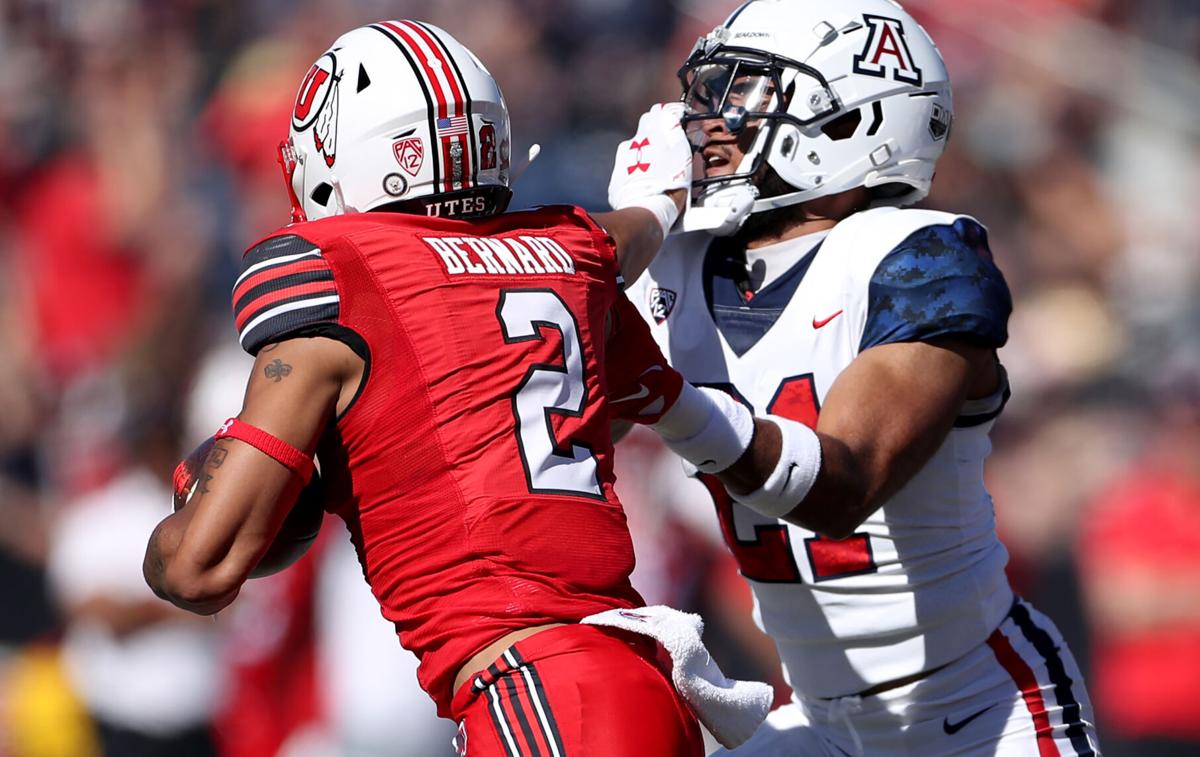 The Star columnist explains why Rich Rodriguez flirting with the South Carolina vacancy in 2015 might've set Arizona back in football. Plus, celebrating the life of Rex Mirich, a connection between the UA and the New York Giants — and why Washington missed out on Tommy Lloyd. 
---
Six years ago this weekend, Rich Rodriguez and Arizona all but owned the Utah Utes. It didn't turn out to be a race to the Rose Bowl as so many Arizona fans hoped, but the Wildcats appeared to be getting closer and closer.
The Wildcats dominated Kyle Whittingham's Utes from 2012-15, especially at hammer time — the fourth quarter — outscoring the Utes 63-6 in that period. Arizona simply overpowered Utah. Ka'Deem Carey rushed for 234 yards in one game and 204 the next. Nick Wilson rushed for 218 in another. Arizona averaged 484 yards per game in its 4-0 streak against Utah, which is now hard to fathom.
Utah kept plugging. It got stronger. It recruited better. Its family-type continuity — five of Whittingham's 2015 assistants are part of Utah's Pac-12 championship team this year — has been a significant factor in two runaway victories over Oregon and a berth in the Rose Bowl.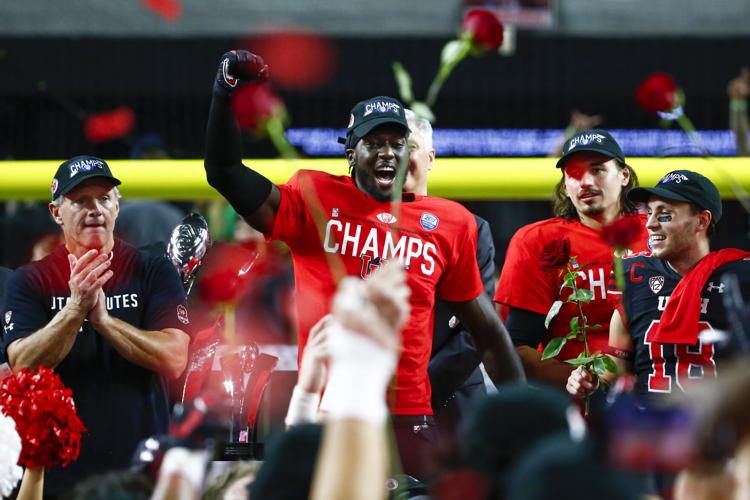 Arizona did just the opposite. It splintered and became a stop for vagabond coaches.
RichRod flew to South Carolina on Dec. 5, 2015 in a failed attempt to become the new coach of the Gamecocks. It was part of a strange offseason, one in which Rodriguez fired three assistant coaches and watched as another left.
Ironically, RichRod became head coach for the Gamecocks — the Jacksonville State Gamecocks of Alabama — last week.
Oh, how the mighty have fallen.
How Utah got to the Rose Bowl before UA is one of the most maddening episodes of Arizona's long and futile chase to the Rose Bowl.
This time it wasn't bad luck, as it was in 1983, 1986 and 1993, or bad karma like it was in 1998, when No. 3 UCLA buckled and lost to unranked Miami in a game delayed from September to December by a hurricane. This time it was self-inflicted.
Since RichRod's flirtation with South Carolina six years ago this weekend, Arizona's football program has gone bust. Utah has whipped the Wildcats five straight times.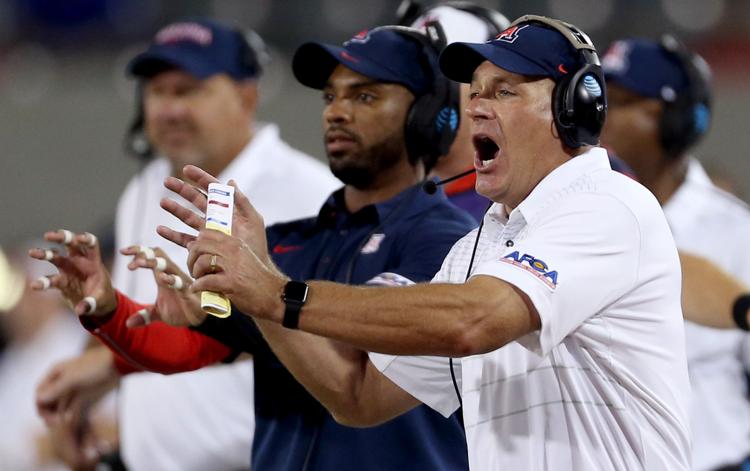 Much of the blame for Arizona's 1-23 stretch is tied to Kevin Sumlin and those who hired him. But the root of the collapse is on RichRod, whose program became much like a football version of Humpty Dumpty. He was never able to put the pieces together again after he unsuccessfully pursued the South Carolina job. He recruited ineffectively — only one of his recruits from 2014-18 made the first-team All-Pac-12 team, running back J.J. Taylor.
By comparison, Whittingham's all-in, steady-as-she-goes approach at Utah has produced an astonishing 26 first-team All-Pac-12 selections from 2016-20.
Before Arizona coach Jedd Fisch left Tucson for a week of recruiting last Sunday, he met with a media group at the Lowell-Stevens Football Facility. He was realistic about the future.
"How do you get better when you don't get to practice in December at the same time the Pac-12 bowl teams get to practice 18 times?" he asked, rhetorically. "We have to be the best recruiting staff we can be, absolutely relentless."
If RichRod had been absolutely relentless six years ago instead of job-shopping and then firing four coaches during the prime recruiting period, the burden that Fisch bears — a 1-23 stretch and all of those empty seats at Arizona Stadium — might've never been necessary.
Weber wins No. 700 and then some
Salpointe Catholic boys soccer coach Wolfgang Weber had a long wait — from a state championship win late last March to Tuesday's season-opening win over Sahuaro — to win his 700th game. Salpointe followed with victories No. 701 and 702 during the week.
When the Lancers beat Sahuaro, it made Weber what is believed to be the eighth prep soccer coach in American high school history to win 700 games — and No. 4 of all active prep soccer coaches.
According to the National Federation of State High School Associations, the only active West Coast coach with more victories than Weber is Paul Rose of Sacramento's Carmichael Jesuit, who has won 867 games. The all-time leader is St. Louis prep coach Terry Michler, with 1,004 victories.
Weber began his prep coaching journey in 1982 at Salpointe. Pay: $1,000 a year. What a bargain. Weber is in pursuit of his ninth state championship; the Lancers won No. 8 last March.
Mirich had productive NFL career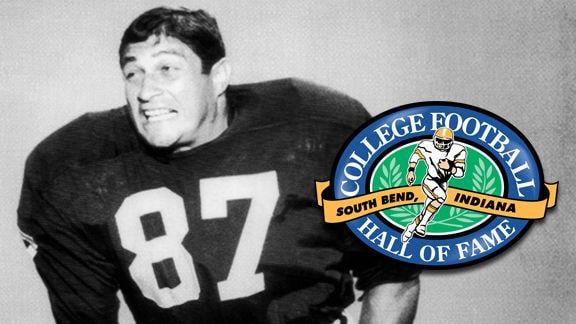 When I met Tucsonan Rex Mirich before his 2012 induction to the College Football Hall of Fame, he showed me a special keepsake: an old photograph of him sacking New York Jets quarterback Joe Namath.
"I've got all the rest of my football memories up here," he said, touching his forehead. "But this is one picture I've kept for a long time."
A humble man, Mirich — who died last week at 80 — played seven NFL seasons for the Raiders, Patriots and Broncos, 1964-70. He was a success story like few in the NFL.
After playing at San Manuel High School, Mirich accepted a scholarship to NAU where he became one of the top players in Lumberjacks history. He became so good that he hoped to play at a higher level, move closer to home and transfer to Arizona before its historic 8-1-1 season of 1961.
He approached UA coach Jim LaRue and told him he wanted to be a Wildcat. But LaRue, who was known as "Gentleman Jim," did not jump at the chance to add the dominating defensive lineman the way today's coaches and players bolt for the NCAA Transfer Portal.
Instead, Mirch told me that LaRue said he was going to call NAU coach Max Spilsbury, a UA alumnus, and ask for his permission.
"If Max is OK with it, then we'll do it," LaRue said.
After meeting with LaRue that day, Mirich decided to remain at NAU. "Coach Spilsbury had treated me right," Mirich said. "I realized the right thing to do was honor my commitment and stay at NAU."
Talk about a few good men.
At Mirich's request, there will be no memorial service.
Rogers' route leads to Class 5A final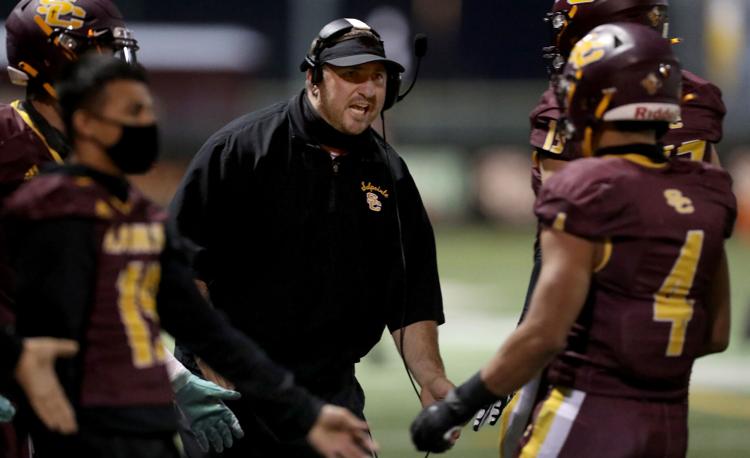 Salpointe Catholic High School football coach Eric Rogers will coach for his first state championship Friday night at Sun Devil Stadium, leading the 11-2 Lancers to the Class 5A finals opposite top-seeded Scottsdale Horizon. Rogers' journey to the title game almost defies football belief. After becoming a dominant linebacker, running back and baseball pitcher at Canyon del Oro High School from 1991-93, Rogers played football at New Mexico State and then UConn, where he was team captain. He played two years of minor league pro football, in Alabama and Tennessee.
When Rogers returned to Tucson 20 years ago, he spent time coaching at Tucson High and Pima College and had three stints as a Salpointe assistant coach, from 2002-07, again in 2011 and then as a Dennis Bene assistant in 2018 and 2019. Rogers knows what it is to get oh-so-close to the state title. In 1992, Rogers caught a tipped pass for a touchdown with one second remaining to give CDO a thrilling 41-34 victory over Phoenix Maryvale in the state quarterfinals. Alas, a week later CDO lost a step short of the Big Game, losing to Mesa Mountain View.
Local pros raise $75,000 for Tucson Ronald McDonald House
One of the most encouraging days of the Tucson sports calendar is when leaders and members of the Southern Arizona Chapter of the PGA Southwest Section spend a day raising money for the Tucson Ronald McDonald House. Last Monday at the Dorado Golf Course, Tucson golf pros Brent Lingel, Danny Medina, Rick Price, Jim Goettel, Justin Bubser, Todd Crain, Jeremy Van Tassel, Mark Thesing, Josh Wilks and Dean Vomacka, among others, played 72 holes — that's four rounds of golf — raising money each time a golfer made a birdie. The Birdies for Good format raised $75,000. Sweet.
Ransom wraps up second regular season with Buckeyes
Salpointe grad Lathan Ransom completed the regular season at Ohio State with 38 tackles, five tackles for a loss and two pass deflections. Ransom, a safety who has two years of eligibility remaining, started the first three games of the year for the Buckeyes but came off the bench in the final nine games.
New York Giants set to practice in Tucson this week
When the New York Giants stage their mid-week practices at Arizona Stadium this week — the Giants will fly from Sunday's game at Miami to Tucson to prepare for a Dec. 12 at the Los Angeles Chargers — one familiar face will be on the field. Tom Quinn, part of Larry Smith's final Arizona recruiting class, 1986, has been part of the Giants coaching staff since 2006.
Quinn's value to the Giants is understood: He has been on the staffs of four NYG head coaches since 2006, helping to win Super Bowls in 2007 and 2011. Quinn's odyssey hasn't been high profile. He was a special teams player at Arizona 1986-90, but connected with the right people while mostly sitting on the bench.
When Dick Tomey assistant Dave Fagg became the head coach at Davidson in 1991, Fagg took Quinn with him to begin what has turned out to be a 30-year coaching career. After Davidson, Quinn was hired by former Arizona offensive coordinator Rip Scherer to be part of Scherer's staff at James Madison. After that, Quinn coached at Holy Cross, San Jose State and Stanford before getting a shot in the NFL. Quinn was part of the 1986 recruiting class that featured All-American cornerback Darryll Lewis and All-Pac-10 safety Jeff Hammerschmidt, who is now a coach at Syracuse after spending five years on NFL staffs.
MLBPA executive director played basketball for Wildcats
Tony Clark, the executive director of the MLB Players Association who is on the front lines of the ongoing dispute between MLB owners and players, is used to strong competition. When Lute Olson signed Clark out of Christian High School in El Cajon, California, in the spring of 1990, Clark was a coveted prospect. He averaged 43 points per game his senior season of high school basketball and chose Arizona over UCLA, among others. But once he got on the court at McKale Center he found NBA-bound, double-figure scorers Chris Mills, Sean Rooks and Bison Dele occupying the go-to scoring roles.
Clark didn't like it. He did not return to Tucson after Christmas break and transferred to San Diego State, where he averaged 10.3 points per game over two seasons. His best move was to play baseball at SDSU, where he became the No. 2 overall pick, behind Hall of Famer Chipper Jones, in the 1990 MLB Draft. Clark, now 49, hit 251 big-league home runs and played in the 2001 All-Star Game.
My two cents: UW missed chance to hire Lloyd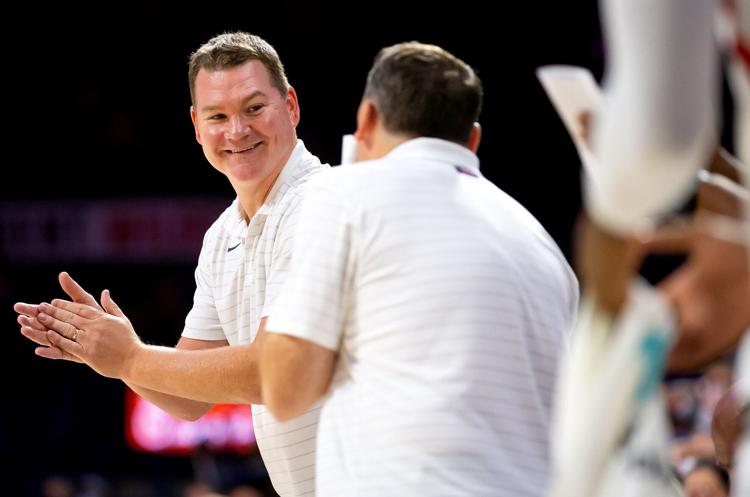 A week before Gonzaga qualified for the 2017 Final Four, Washington athletic director Jen Cohen called a press conference to introduce the Huskies' new basketball coach.
It wasn't Tommy Lloyd, then a 16-year assistant coach at Gonzaga, Mark Few's right-hand man, who grew up 120 miles south of the UW campus, in Kelso, Washington.
Instead, Cohen hired career assistant coach Mike Hopkins, then 47, who had worked under Jim Boeheim at Syracuse for 23 years.
Arizona fans, who surely can't help but be impressed by Lloyd's energetic eight months as Arizona's head coach, might want to say a silent "thank you" to Cohen.
I asked Lloyd last week if Washington contacted him during the 2017 search to replace Lorenzo Romar. "I never got a call," he said.
Hopkins is struggling mightily at Washington. The Huskies have gone 9-29 over the last two Pac-12 seasons. His team was shut down this week by COVID-19 issues, forcing a forfeiture of Sunday's game against UCLA and a re-scheduling of a game against Arizona until late January. The Huskies, 4-4, have lost to Winthrop, Northern Illinois, Wyoming and Nevada.
If Hopkins survives this season, it'll be a surprise. Fortunately for Arizona, it'll be too late for Cohen to call Lloyd as she should've done four years ago.
Contact sports columnist Greg Hansen at 520-573-4362 or ghansen@tucson.com. On Twitter: @ghansen711