The Star's longtime columnist dives into the University of Arizona's reentry plan for student-athletes, Nick Gonzales joining Tucson sports history after the MLB draft, UA football recruiting, and a likely start to the college basketball season. 
---
Long before Dr. Stephen Paul of the UA College of Medicine became what Arizona athletic director Dave Heeke calls "the head of our Incident Command Team," he stepped forward to take charge in times of uncertainty.
As an undergraduate soccer player at Colorado College in Colorado Springs, Paul sought permission to create a women's soccer program at the school. It was such a challenge that the Tigers didn't have money to buy uniforms: they were outfitted in hand-me-downs, those used by the men's soccer team.
Paul's first team went 8-0. Colorado College went 39-4-2 in Paul's first four seasons, gaining sanction to be an NCAA Division III program. Talk about leadership; Paul was barely old enough to vote.
By the time Paul left Colorado College to pursue a career in medicine, the school had gone 110-46-7. In 2005, he was inducted to the Colorado College Hall of Fame.
Coaching a college soccer team and leading the UA's reentry process into college athletics — the first group of 20 Wildcat football players begin voluntary workouts Monday — have almost nothing in common except, perhaps, leadership.
Paul, who is an assistant team physician and doctor in the UA's Campus Health system, appears eager to take responsibility.
"This is a privilege to start this reentry plan and to champion the efforts," he said during a Zoom news conference last week. "And it could change tomorrow. We're always able to move and be nimble when it comes to the safety of our student-athletes and staff."
Nor is Paul flying solo. Not even close. Paul said that the athletic department is in the "unique position of having the rocket scientists of microbiology" available for consultation on campus. "We can demonstrate that this can be done successfully," he said.
In addition, Heeke appointed Derek van der Merwe, the athletic department's chief operating officer, to command the reentry process from within the athletic department. In more than 20 years in college sports administration at Central Michigan and Austin Peay, van der Merwe has touched all aspects of off-field issues. At Austin Peay he was on the board of directors at the Tennova Hospital in Tennessee.
What comes next is anybody's guess. Heeke said the UA and Pac-12 have about 30 days to monitor each school's athletic reentry process to determine if the 2020 football season can proceed on schedule.
Heeke's perspective: "Yes, it's about wins and losses, but you are talking about people's lives." 
Paul and van der Merwe are charged to follow that perspective.
College football's general reentry process suffered a visible setback Friday when the University of Houston suspended all voluntary workouts for student-athletes. The decision, made in consultation with internal and external medical experts, came after six symptomatic UH football tested positive for COVID-19.
That was closely followed by words of caution from Baltimore Ravens coach John Harbaugh, who told a Baltimore radio station that "nobody knows and the experts don't know. And to be quite honest with you, it's impossible, what they're asking us to do. Humanly impossible."
Harbaugh's point was that football isn't a "social distancing" sport.
And then there's the financial side of it. Texas football coach Tom Herman told reporters "the testing alone for players and staff is upwards of $250,000, and then you add the upkeep, continual sanitization, screening and all of that stuff, this is gonna be upwards of $1 million just to get our guys here voluntarily."
Can you imagine a financially-challenged athletic department like those at Fresno State, Bowling Green or UTEP meeting those costs?
If so many jobs and so much money were not at stake, college football would sensibly cancel the 2020 season and start over next spring. That would be the safest thing to do. But Arizona and other schools like it have about 250 athletic department employees, not to mention debt service payments. Arizona's is close to $7.5 million per year.
So our nation's universities attempt to out-flank the pandemic and play football even though many will struggle to ably meet public health responsibilities.
One prediction: If the season starts as scheduled, Aug. 29, it won't be long until a Power 5 conference school or two has to pause or shut down its football program to deal with outbreaks of those testing positive for COVID-19.
"The No. 1 goal is the health and safety of our students and staff," said Paul, who added that the reentry process "could change tomorrow."
---
New Pirate Gonzales inherited athletic genes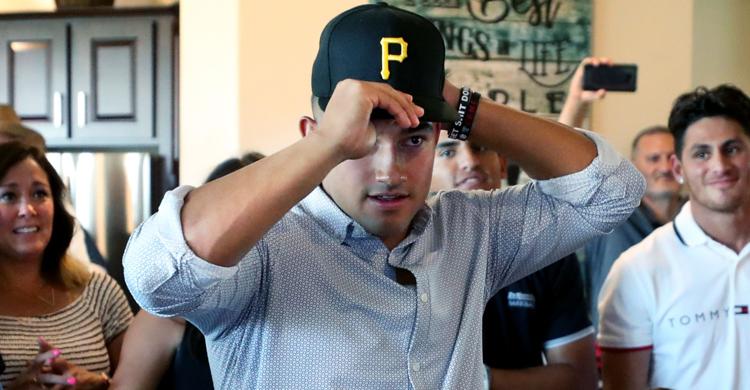 When the Pittsburgh Pirates made Cienega High School grad Nick Gonzales the No. 7 overall pick in last week's MLB draft, it wasn't difficult to trace his ball-playing genes.
His mother, Jill Bosland-Gonzales, was a starting softball outfielder at Santa Rita High School, 1986-89. She made the All-Metro second team of 1989 as an outfielder.
Nick's father, Michael Anthony Gonzales, Jr., was a starting baseball player at Santa Rita at the same time. In fact, Mike Gonzales was on the All-Metro honorable mention team in 1989, a banner year for high school baseball in Tucson when Santa Rita went 25-4 and the all-star team included Santa Rita's future UA outfielder Richard Lemons. Mike Gonzales also played on Tucson's 1986 Big League All-Star team with former UA pitcher Richie Tomey, son of UA football coach Dick Tomey and Arizona's All-Pac-10 outfielder Robbie Moen of Flowing Wells High School.
Being selected No. 7 overall puts Nick Gonzales in elite company in Tucson sports history. Here are the Dandy Dozen, the 12 athletes from Tucson high schools selected earliest in modern major pro sports drafts:
3. Sean Elliott, San Antonio Spurs, 1989, Cholla High School
7. Nick Gonzales, Pittsburgh Pirates, 2020, Cienega High School
7. Sam Khalifa, Pittsburgh Pirates, 1982, Sahuaro High School
11. Lafayette Lever, Denver Nuggets, 1982, Pueblo High School
15. Brian Anderson, Chicago White Sox, 2003, Canyon del Oro High School
21. Ryan Perry, Detroit Tigers, 2008, Marana High School
22. Mike Dawson, St. Louis football Cardinals, 1977, Tucson High School
27. John Fina, Buffalo Bills, 1992, Salpointe Catholic High School
31. Vance Johnson, Denver Broncos, 1985, Cholla High School
32. Mark Arneson, St. Louis football Cardinals, 1973, Palo Verde High School
42. Brooks Reed, Houston Texans, 2011, Sabino High School
44. Mario Bates, New Orleans Saints, 1994, Amphi High School
Nick Gonzales' success with the Pirates, or in MLB, isn't a sure thing. 
Of the Pirates' first-round draft picks from 1980-2010, nine did not reach the major leagues. Of that group, only 1985 first-round pick Barry Bonds of Arizona State (No. 6 overall), catcher Jason Kendall (No. 23 overall in 1992), outfielder Andrew McCutchen (No. 11 overall in 2005) and pitcher Gerritt Cole (No. 1 overall in 2011) played in All-Star games.
---
Ex-Wildcat Nico Mannion  says he's  top-10 pick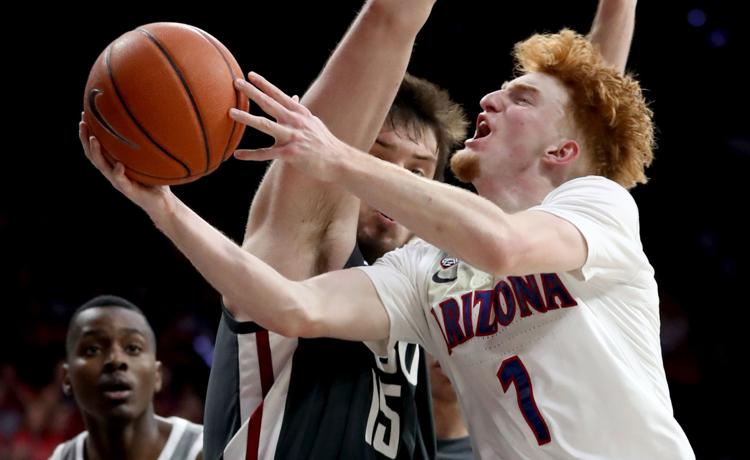 In a 24-minute video with ESPN NBA draft analyst Mike Schmitz last week, former Arizona Wildcats point guard Nico Mannion said "in my opinion, I'm a top seven, 10 guy," suggesting he will be a lottery pick in the delayed NBA draft.
Schmitz,a UA grad, bought into Mannion's hunch. He compared him to NBA All-Star point guards Steve Nash and Chris Paul. "Stay in the gym and that'll be you at some point," Schmitz said while comparing Mannion to Paul.
In my opinion, Mannion's pro career could be anything from a bust to a starting point guard for multiple NBA seasons, but not at the star level. He was not good enough as an Arizona freshman to impose his will on good teams; his highest-scoring games — his most impressive performances — came against Washington State, Penn, Long Beach State, Illinois and at Oregon. He only had six 20-point scoring games, and was held to seven in a home loss to Gonzaga.
One thing to remember about Mannion: He's just a kid. He's 19. He needs to play with more toughness. Remember when Wichita State senior point guard Fred VanVleet dominated Arizona's guards in a 2016 NCAA first-round loss to the Shockers? VanVleet was 22. He had played in 118 college basketball games at that point. He was ready for the NBA.
VanVleet has been a starter for the world champion Toronto Raptors this season, averaging 17.6 points per game.
If Mannion is going to be an NBA starter, he's going to need to mature significantly before he can run the show for an NBA team and hold up to the talented opposition like VanVleet game after game.
---
Ex-Cat Meyer, manager of American Association team, close to return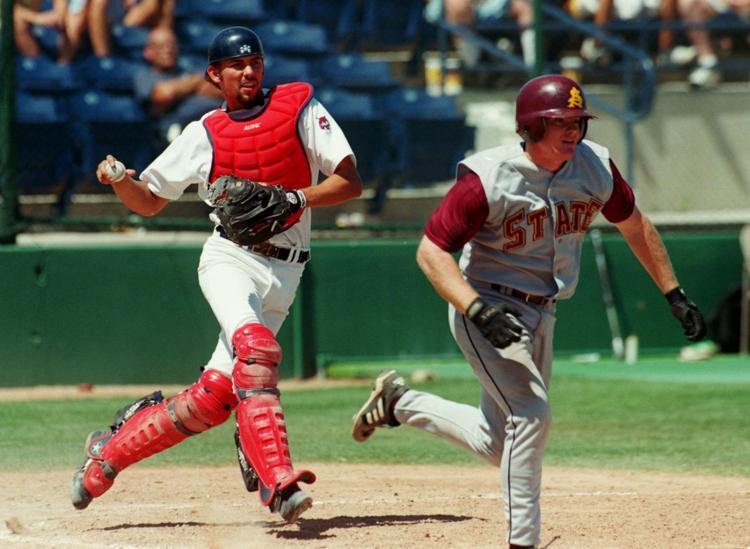 Former Sabino High School and UA pitching standout Mike Meyer will be one of the first  in professional baseball to play organized games this year. The manager of the Sioux Falls Canaries of the American Association, an independent baseball league, is one of six teams in the league to be approved to open play July 3.
Meyer and Tucson pitcher Nicco Blank, who led Catalina High School to the 2011 state championship, will report to Sioux Falls for coronavirus screening on Thursday and begin practice June 25. Six of the 12 American Association teams have been approved to play a 60-game schedule. Sioux Falls will be one of three hub cities in which games are played.
"It's my fourth year as manager of the Canaries and I was fearful we were close to the point of no return," says Meyer, who played eight minor-league seasons, mostly in the St. Louis organization. "On a good night, we can draw 2,500 or 3,000 at our ballpark but this year we'll stagger our seats and implement social distancing safety procedures."
Meyer, who is married to UA Sports Hall of Fame gymnast Kara Fry, also acts as general manager of the Sioux Falls franchise. "I'm eager to get there and get going," he said. 
---
Spencer Torkelson becomes ASU's first No. 1 draft pick in 42 years
Arizona State first baseman Spencer Torkelson, the No. 1 overall pick in last week's MLB draft, was the fourth Sun Devil to go first in the draft. The others — Rick Monday (1965), Floyd Bannister in (1976) and Bob Horner (1978) — were all in the big leagues by their second professional season. As deeply talented as Pac-12 baseball has been for 50 years, only six of its players were No. 1 picks overall: Monday, Bannister, Horner, UCLA's Gerritt Cole (2011), Stanford's Mark Appel (2013) and Oregon State's Adley Rutschman (2019). 
---
One Wildcat misplaced on ESPN's G.O.A.T. softball team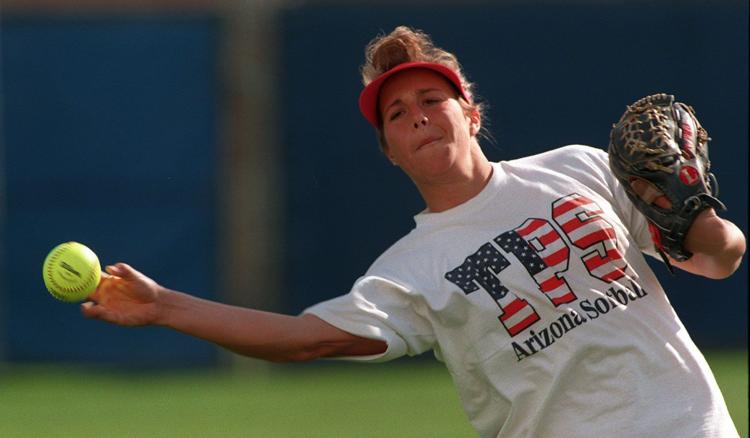 ESPN last week picked its greatest college softball team of all-time and omitted Arizona's 1996 college softball player of the year Jenny Dalton-Hill. It chose Michigan's Sierra Romero over Dalton-HIll. Comparing Dalton-Hill to Romero is so close it's difficult to call. Romero had a career batting average of .441 with 82 homers and 305 RBIs. Dalton-Hill hit .412 with 76 homers and 328 RBIs. The the problem is that ESPN listed Dalton-Hill as the No. 3 second baseman in history, with only 12.9% of its votes. That's way off. 
---
UA closing in on Seattle-area quarterback for 2021
Arizona football coach Kevin Sumlin appears close to getting a commitment from a high-profile quarterback, Clay Millen of the greater Seattle area. Millen's dad, Hugh, was a starter at QB for Washington in the late 1980s and played 11 NFL seasons. Clay's older brother, Cale, was the No. 3 quarterback at Oregon last season before an arm injury forced him to redshirt. Clay Millen is viewed as a three-star prospect with offers from Colorado and Oregon State and Indiana. The wild card: LSU has expressed interest, but so far hasn't offered a scholarship.
---
January may prove more 
realistic for hoops start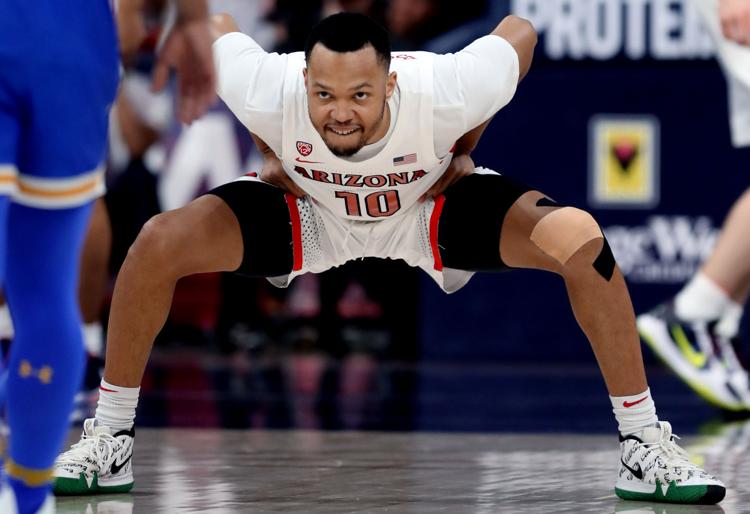 As part of Arizona's reentry plan for college athletics, the Wildcats plan to bring men's and women's basketball players back to campus July 27. That might be a bit optimistic.
Villanova's national championship men's basketball coach Jay Wright last week told Philadelphia reporters: "I can't see, right now, having fans at games this season. I'm going to be prepared to start playing games as late as Jan. 1."
Arizona's scheduled opener is Nov. 10 against NAU at McKale Center. Compared to Wright's estimation of a delayed start by New Year's Day, Arizona is scheduled to have played 12 games by then, including trips to play in New York City, at Gonzaga, at Illinois and at Stanford.
Fans? No fans? Games? No games? I suspect it'll be October before details of college basketball become anything more than tentative.
Contact sports columnist Greg Hansen at 520-573-4362 or ghansen@tucson.com. On Twitter: @ghansen711
Be the first to know
Get local news delivered to your inbox!