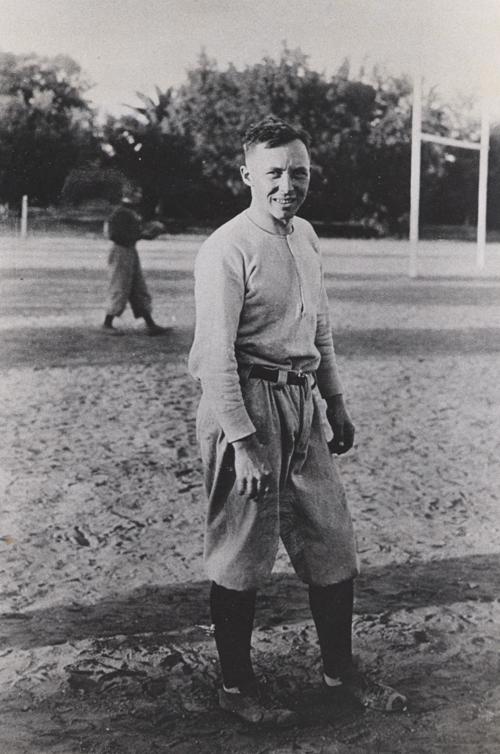 The Star's longtime columnist goes back in history to explain how events from a century ago put COVID-19 into perspective. Plus, Adia Barnes announced she's expecting a second child, and expect to see Steve Kerr's face frequently in the "Last Dance" on Sunday. 
---
On Aug. 31, 1918, UA president R.B. von KleinSmid announced that normal UA classwork would be eliminated so that the school could be turned into a Student's Army Training Camp, preparing soldiers for World War I.
The 1918 football season? Canceled.
A day earlier, Arizona football coach/athletic director Pop McKale's wife, Ada, had given birth to a baby daughter, Ruth.
Despite World War I and despite the devastating global flu pandemic, life went on in Tucson and elsewhere.
A year later, Pop McKale coached the Wildcat football team to a 7-1 record, beating opponents by a combined 235-19.
The events of a century ago help to put today's COVID-19 crisis in perspective.
Before McKale was told the Wildcats would not field a football team in 1918, he had secured a pledge from Phoenix's top football prospect, Basil Wilky, to enroll at Arizona and play for the Wildcats. But Wilky chose to enlist in the Army. On Halloween 1918, while in training at Salt Lake City, Wilky died of pneumonia — the Spanish flu.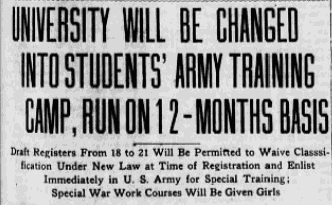 Sports didn't entirely fade from Tucson's landscape in 1918. The Fighting Mechanics of the UA's Student Army Training Camp began to play a town baseball team, Steinfeld's, on Sunday afternoons on the UA baseball diamond.
But as the Spanish flu became more and more deadly, those games were canceled.
UA president von KleinSmid ordered the baseball games to stop in early October. He said full attention would be paid to the war effort and to avoid spreading the flu.
"Nothing will be taught except that which has military value," von KleinSmid said.
But on Nov. 2, 1918, an intrasquad football game was held on campus. Attendance was limited to those from the SATC "owing to the quarantine," the Star reported. A potential game with the Army Camp from Douglas was canceled.
It wasn't until late September 1919 that McKale began coaching a UA football team again. School reopened. Classes in accounting, food and cookery, general psychology, physical training, sewing and Spanish were offered.
The Wildcats opened the football season beating Arizona State, 59-0. Plans to build a football stadium were hatched.
"This will be Arizona's greatest year in athletics," said McKale. "Arizona should add new laurels to her name this fall and next spring."
Football came back. Life went on. McKale's baby daughter, Ruth, lived until 2002.
---
UA coaches' salary reductions make a small dent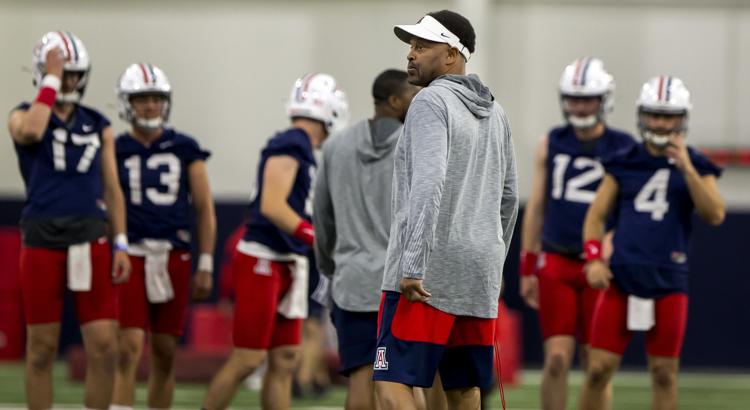 Arizona athletic director Dave Heeke last week told me the shutdown of college athletics and the uncertainty of playing the 2020 football season will likely lead to a "reset of the deck" when it comes to the industry's skyrocketing spending — especially salaries for football and men's basketball coaches. The leverage, now in the hands of a coach's agent, seems sure to be recalibrated.
Put it this way: UA football coach Kevin Sumlin is taking a 20% reduction on his base salary of $2.6 million. He is paid $50,000 per week. Now he will "only" be paid $40,000 per week.
How much will that help what Heeke said is likely to be a shortfall of about $7.5 million from the UA's fiscal year 2019-20 athletic budget? Not nearly enough. With cash reserves applied, Arizona will still likely have a budget deficit of about $1.5 million in the fiscal year 2019-20.
Sumlin's assistant coaches are paid a combined $2.99 million a year. Combined, they will be reduced by about $600,000 in salary cuts. Again, it's helpful, but given the potential for a financial disaster for all athletic departments in the fiscal year 2020-21, it's almost pennies on the dollar.
The perception of paying coaches millions of dollars while tens of millions of Americans are out of work isn't going to generate much sympathy. If big-money Power 5 conference athletic departments start pinching pennies and reducing staff, they might for the first time in decades wonder if trying to keep up with a school like LSU — one that has 13 full-time "analysts" in its football program — is the right thing to do.
---
UA coach Adia Barnes expecting second child in September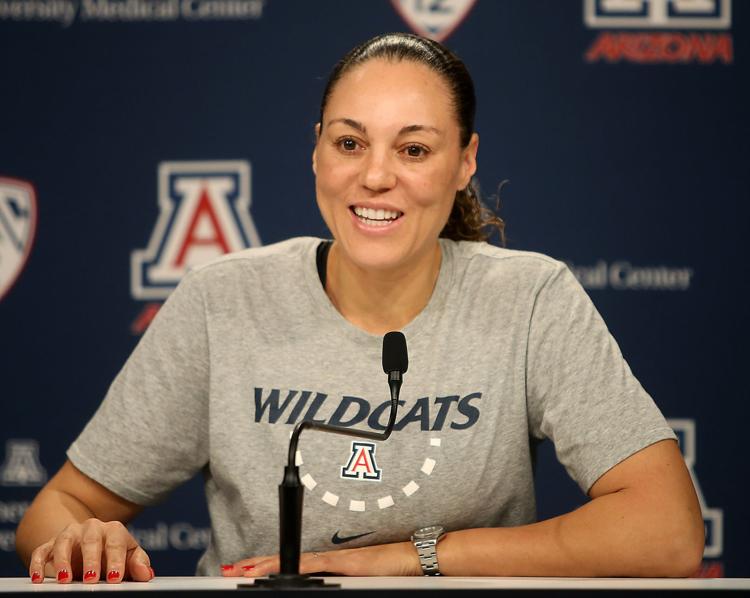 UA women's basketball coach Adia Barnes told 1030-AM on Friday night that she is expecting a baby daughter in September. Barnes and her husband, Wildcats assistant coach Salvo Coppa, have a 4-year-old son, Matteo.
Arizona is expected to enter the 2020-21 season ranked in the top 10 nationally and contend for the Pac-12 championship. Having a baby just before preseason drills begin, however, is nothing new at the highest levels of Pac-12 sports.
Arizona State coach Charli Turner Thorne gave birth to sons in 1998, 2001 and 2005, a period in which she coached the Sun Devils to three NCAA Tournaments and followed with Elite Eight appearances in 2007 and 2009. She took a leave of absence from ASU, but not until the 2011-12 season.
Arizona women's golf coach Laura Ianello gave birth to baby daughters Natalie, 7, and Joanna, 5, during an amazing run in which the Wildcats won the 2018 NCAA championship and finished Nos. 3, 5 and 7 nationally and were ranked in the top 10 again this season.
Ianello told me that balancing her daughters and coaching a world-class golf team is "a happy chaos."
---
UA runner Carlos Villarreal postpones 4-minute mile attempt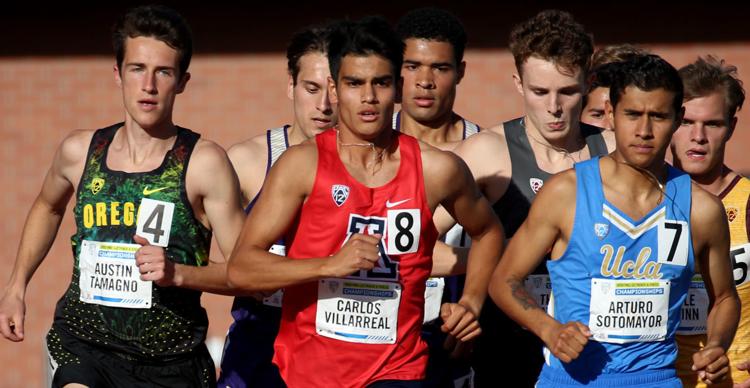 UA distance running All-American Carlos Villarreal, who had planned an attempt this month to become the first runner to ever break the four-minute mile in Tucson, has delayed his plans. The 2019 Pan American Games 1,500 meters gold medalist said he has pushed back his mile run to August or perhaps even next spring. He does not have access to Drachman Stadium facilities, nor to his UA coach, James Li, per Pac-12 regulations. "Since the Olympics are (next summer), we didn't want to risk training at such a high level without access to a training room," Villarreal said. "Training without proper treatment can cause injuries." Villarreal has a strong chance to make Mexico's 2021 Olympic team.
---
Jim Wing was unsung hero of UA baseball's national title run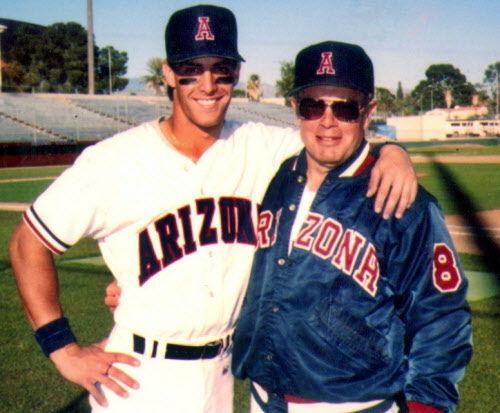 I wrote a "Beating No. 1" column on Arizona's 1986 national championship baseball team last week and failed to include the contributions of esteemed UA pitching coach Jim Wing, who, for my money, was the top pitching coach in college baseball for two decades. Arizona won 1976, 1980 and 1986 national titles with Wing handling the pitching staff. Wing's modesty is such that he rarely got the credit deserved for helping build and sustain the glory days of UA baseball. When I talked to him last week all he would say was "I did make the trip to Omaha a few times," before laughing. "The credit goes to Gary Alexander and all those pitchers who got the job done."
---
Decorated high school careers of Salpointe Catholic football standouts near end
Bijan Robinson, Lathan Ransom and Trent Strong, three of Salpointe Catholic's elite football players from coach Dennis Bene's 35-4 run from 2017-19, haven't yet gone their separate ways. Robinson, bound for Texas, Ransom, who will play at Ohio State, and Strong, who will play for former UA offensive coordinator Sonny Dykes at SMU, get together at 5 a.m. each weekday to work out with notable Tucson trainer Carla Garrett. Their classwork at Salpointe runs for another two weeks. Then what? Robinson, Ransom and Strong are among thousands of college football players who will have to make it up as they go.
---
Sahuaro's Alyssa Brown has been discovered by major college basketball programs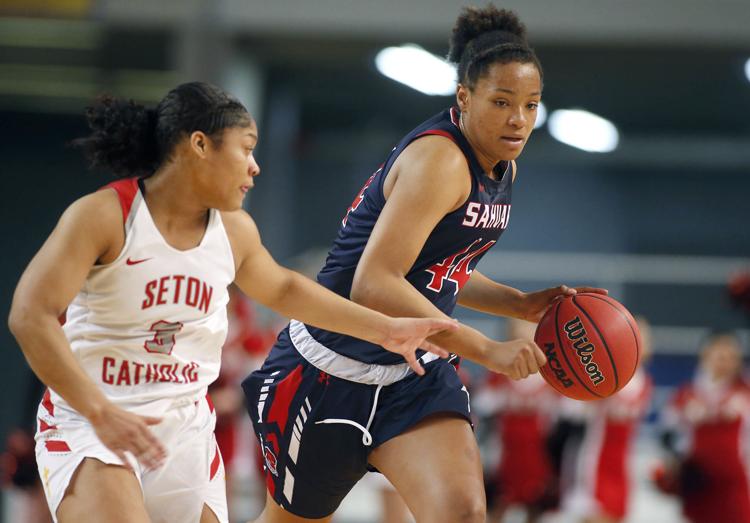 The last time I spoke with Sahuaro High School girls basketball coach Steve Botkin — whose team reached the state championship game and went 28-2 this year — he told me star junior forward Alyssa Brown had been recruited by smaller schools such as Bethune-Cookman and Elon.
"She's going to be discovered pretty soon," said Botkin. "A lot of schools are going to find out how good she is."
Brown finished the season with averages of 31.4 points and 9.7 rebounds per game and was selected the Arizona Gatorade Player of the Year. Just as the NCAA women's basketball recruiting period closed a week ago, Brown was offered scholarships by Colorado, Houston UNLV, UTEP and UC Santa Barbara. With 2,094 career points, Brown, who is 6 feet 4 inches, is likely to be rated as a four-star recruit by the time her Sahuaro career ends next winter.
---
Catalina Foothills golf star, former Wildcat Krystal Quihuis play in amateur tournament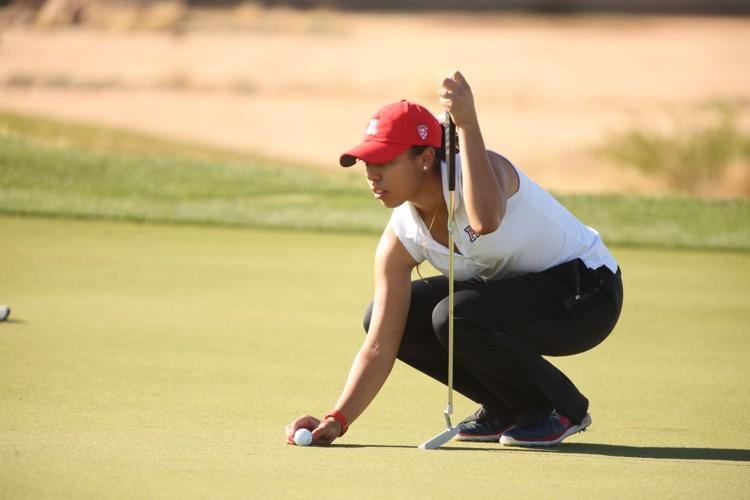 Incoming UA freshman golfer Maya Benita, the defending state champion from Catalina Foothills, played as an amateur in her first event on a professional tour last week, finishing tied for 17th in the Cactus Tour event at Longbow Golf Course in the Phoenix area. Benita shot 75-72-73 in a field that included Salpointe Catholic High School and UA grad Krystal Quihuis, who has finished fifth and sixth in two Cactus Tour events while waiting to learn if the LPGA Symetra Tour will reopen this year. Quihuis' former Arizona teammate, Haley Moore, won a Cactus Tour event five weeks ago, and has finished second and third in the last two events.
---
MLB managers flock to Tucson for quarantine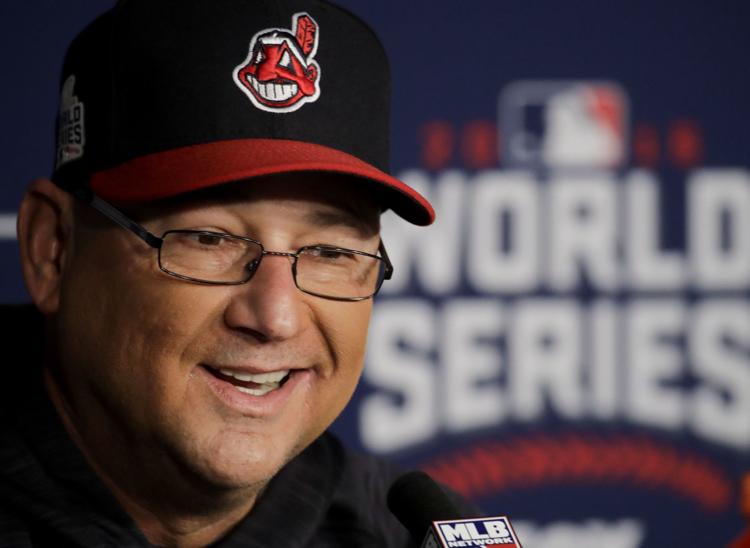 Tucson has become a haven for two MLB managers, Cleveland's Terry Francona and Toronto's Charlie Montoyo. Both returned from spring training six weeks ago and are communicating with the Indians and Blue Jays, respectively, in virtual meetings from their winter homes. Chip Hale, bench coach of the world champion Nationals, has also returned to his winter home in Tucson. Francona last week was part of a Zoom meeting held by Utah Utes head coach Bill Kinneberg, who surprised his team by having his former Arizona teammate take part in the team meeting online.
---
COVID-19 could force ASU-UNLV out of Raiders' new Las Vegas stadium
One of the financial blows from COVID-19 to college sports involves ASU's scheduled Sept. 12 football game at UNLV. The contest was originally scheduled to be the second game ever played at the $2 billion Allegiant Stadium, owned by the Las Vegas Raiders. But the small print of the UNLV-ASU contract guarantees UNLV only one home nonconference game and that is Aug. 29 against Cal. Thus, the UNLV-ASU game now appears headed for 50-year-old Sam Boyd Stadium, which is, in my opinion, the worst college football venue I've been in since Arizona played at TCU's ancient Amon G. Carter Stadium in 1999 (it was given a $164 million renovation in 2010). Now it's uncertain if UNLV and ASU will even play one another in football this year.
---
My two cents: Expect to see a lot of Steve Kerr in Sunday's episodes of 'The Last Dance'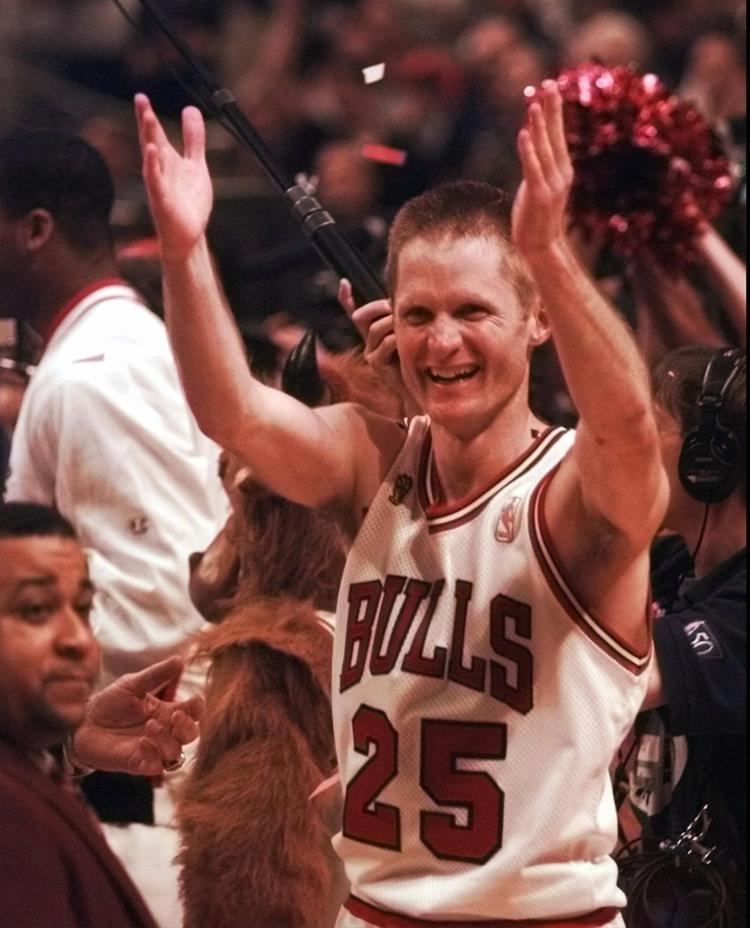 Steve Kerr will get a lot of time on camera in episodes 7 and 8 of "The Last Dance," which air Sunday night on ESPN. The episodes will spend much of the time on the Chicago Bulls' NBA titles in 1996, 1997 and 1998.
The now famous "fight" Kerr and Michael Jordan had in practice in 1995 is expected to get a lot of attention.
Kerr last week told ESPN: "On the one hand I'm really happy that this stuff is archived. I'm happy my kids get to see footage from when they were just toddlers or not even born yet. And for them to see what my life was like back then is really cool."
He also said there is no footage of the fight with Jordan.
One thing Kerr does so well is deflect attention. He has a self-deprecating sense of humor that has served him well since he began playing basketball for Lute Olson at Arizona in 1983.
But one thing most people forget is that Kerr was a really good NBA player and a strong contributor to the Bulls. From 1996-98, with three NBA titles, Kerr shot 604 3-pointers for the Bulls, averaging 24 minutes per game. He made 47.8% of those 3-pointers, which was among the league's best.
What's more, in crunch time Kerr was money from the foul line, making 177 of 200 foul shots over those three regular seasons, or 88.5%.
"It's definitely weird," Kerr told ESPN when asked about "The Last Dance." "And it's about to get weirder."
Contact sports columnist Greg Hansen at 520-573-4362 or ghansen@tucson.com. On Twitter: @ghansen711
Concerned about COVID-19?
Sign up now to get the most recent coronavirus headlines and other important local and national news sent to your email inbox daily.