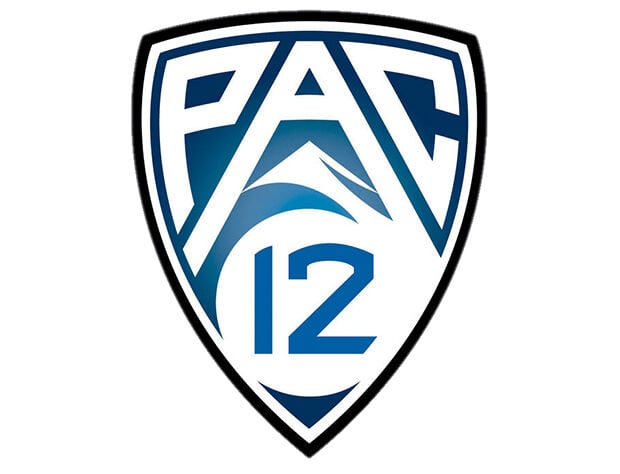 The Pac-12 needs changing. But where to start?
How do you fix a conference that, for years, has been known more for its fancy downtown San Francisco digs and a cable network that fans may or may not be able to watch than success in sports? How do you bring greatness back to a league that, despite its "Conference of Champions" moniker, has gone 16 years without a national champion in football and a whopping 23 years without a March Madness winner? (That's right: Arizona's 1997 title is the Pac-12's most recent men's basketball crown.)
Is it as simple as making nice with DirecTV and relocating the league offices to, say, Phoenix? Probably not. Fixing the Pac-12 requires a complete overhaul, new leadership, outside-the-box thinking and — as you'll see below — one giant Hollywood sound stage.
Star staffers weighed in on what they would do to fix the Pac-12. Here are there ideas:
Michael Lev: You've heard of the phrase "out of sight, out of mind," right? The Pac-12's biggest problem — in a non-COVID-19 world — is a lack of exposure.
Although cable and satellite TV services aren't the behemoth they once were in the age of cord-cutting, it still hurts the league that the Pac-12 Networks don't have a distribution deal with DirecTV. DirecTV has been the sole provider of NFL Sunday Ticket since its inception, making it the go-to provider for sports bars across the country. None of those establishments can show Pac-12 football or basketball games that air on the league's networks. They also aren't available to DirecTV's subscriber base, which still numbers about 18 million.
Making matters worse, far too many Pac-12 football (and basketball) games start too late at night. I get that TV networks pay the bills and that Pac-12 games fit neatly into that 7:30 p.m. PT time slot. But college football's East Coast influencers have to stay up until 2 a.m. to see those games to their conclusion. That impacts rankings and recruiting. #Pac12AfterDark is a unique asset for the conference. But in some ways, it's a detriment.
The Pac-12's next media-rights agreement must include wider distribution and earlier start times. The league's capacity to compete with its peers depends on it.
— Lev covers UA football and baseball for the Star.
Brett Fera: The best way to fix the Pac-12? Just get rid of it.
Blow Bill Walton's mind by blowing up his beloved "Conference of Champions."
The best way the conference's dozen university presidents can set up their outfits for post-shutdown financial stability is to prepare for the likelihood of another national FBS-connected realignment saga in 2024 (or sooner). And, through that, they ought to agree to put each of the six geographic pairings on the auction block.
Every Pac-12 pairing (Arizona/ASU, USC/UCLA, etc.) has at least one high-dollar revenue-generating program sure to catch the eye of other leagues looking to grow. Oregon, Washington, USC and Utah bring financial worth via football. Arizona does it through men's basketball. Stanford brings, unequivocally, the nation's No. 1 Olympic sports program. And, the Pac-12 has also set itself up as the nation's premiere women's basketball and softball leagues, meaning even more interest for those ready to pick-and-pull for parts.
Opposition to the idea will naturally cite geographic concerns with splitting up the western United States' most prominent college programs. But flip that on its head. Perhaps Arizona, ASU, USC and UCLA end up in the Big 12. What's to stop any of those schools from doing what we've all wanted — that is, bolstering their "new" nonconference schedules with home-and-homes against "former" Pac-12 foes in the Bay Area, Pacific Northwest or Rocky Mountains?
— Fera is a freelancer who covers the Tucson Roadrunners for the Star.
Greg Hansen: I asked five friends who follow UA sports what they'd change if they had the power to reimagine the Pac-12.
All five said fire Larry Scott — and in not-so-kind terms.
Scott's privileged bearing rubs against the model of college athletics, however dated it is becoming. And it doesn't just rub, it rubs it in and makes you wonder how the league presidents ever authorized paying Scott $5.3 million a year.
I thought of some other potential changes to the Pac-12, such as eliminating byes in basketball and insisting — demanding — TV partners that no football or basketball game will ever start past 8:01 p.m. again.
But it all comes back to Scott.
He is the man who authorized an 11-year lease to headquarter in downtown San Francisco, probably the most expensive real estate footprint in America. That's $6.9 million per year in rent. By comparison, the Big Ten pays $1.5 million per year for its rent in Chicago.
Scott is about vanity and me-first.
In 11 years as commissioner of the Pac-12, Scott's greatest accomplishment is moving the men's Pac-12 basketball tournament to from Los Angeles to Las Vegas. That was a no-brainer. I could've suggested that for $5.30 (and in fact I did suggest it long before he was hired).
The Pac-12 needs an image reboot. It needs someone with Pac-12 blood, someone who knows a Ute from a Wildcat, someone whose priority is the greater good and not his own bottom line.
— Hansen is the Star's sports columnist.
Alec White: This change is quite ambitious and won't happen, but bear with me. Each week during Pac-12 play, teams would essentially play two games: one against their opponent and one against the league's median score. For example, if the 12 conference teams collectively averaged 28 points on offense during the week, each team would either "win" or "lose" another game based on whether or not they scored above or below that benchmark. Say Arizona beat Oregon State 31-27 that week; the Wildcats would go 2-0 for beating OSU and scoring more than the league average. The Beavers would go 0-2.
A drastic maneuver? Yes, but it would create a more intense conference title race. Scoring would be extra incentivized. And two games mean twice the fun.
— White is a Star reporter and producer.
PJ Brown: It's hard to limit to just one, but here's where you have to start: Sell a piece of the Pac-12 Networks to ESPN and show all Pac-12 women's basketball games on ESPN/ESPN2 so everyone in the country can watch. (It might help schedule better times for those "Pac-12 After Dark" times, as well.)
It helps the bottom line — bringing in more money to schools.
This would allow the teams to gain more visibility with easy access to games. It showcases what is considered by many to be the best women's basketball league in the country. It would help the league grow the fan base — and help teams be taken more seriously by those who do rankings and may chip away at that East Coast bias. If folks can't see you play on national television, or if they can't see you play before they go to bed, do you really exist?
Shake up the business model even more. Eliminate the commissioner's job or cut the commissioner's salary by millions. Use that money to reinvest in the student-athletes. Partner with tech companies to develop a program that prepares them for the real world, whether they're one-and-dones, four-year students, someone going pro or not. Have seminars on how to manage your money, how to develop your brand all the way down to small everyday things no one teaches you.
— Brown is a freelancer who covers UA women's basketball and softball for the Star.
Justin Spears: I was dispirited when the Pac-10 expanded to 12 teams by adding Utah from the Mountain West and Colorado from the Big 12. I was even more disappointed when the league stuck with the traditional "Pac-(number of teams)" title template. No 12-Pac?
Back to the point: Why not expand again? Two schools that have competed against Power 5 programs well across all sports are BYU and Boise State. This would bring the intense — and natural — Utah-BYU rivalry to the conference, and Boise State could slot in as BYU's travel partner. If the conference truly wants to get wacky, how about two — yes, two — more teams to make it a clean 16? San Diego State? Colorado State? Place the Aztecs and Rams in the Pac-12 South, giving Colorado an in-state rival; Utah and Boise State could move to the North. Plus, a 16-team conference basketball tournament in Las Vegas would be epic and the perfect appetizer for March Madness. The 16-Pac Tournament sounds like a beer pong tournament, but I fully support the branding.
— Spears is a Star reporter and producer.
Ryan Finley: At some point in the last 20 years, college sports became programming — a money-for-entertainment transaction. Television networks needed something to show, and fans needed something to watch. It's why we now have 8:30 p.m. kickoffs, the Tropical Smoothie Cafe Frisco Bowl, the Battle 4 Atlantis and any number of made-for-television spectacles played in hotel ballrooms and casino events centers and on the decks of aircraft carriers. It's why MAC football exists.
We're making television; nothing more.
So why not make the best shows?
The Pac-12 can use it's West Coast Advantage — trademark Larry Scott, 2010 (probably) — to put on the greatest spectacle in college sports. It might just save the fledgling Pac-12 Networks.
Here's my idea: Every Pac-12 football program would give up one conference home game per year and fly to Los Angeles, where, on a Hollywood sound stage, it would square off against a conference foe in front of the most cameras and microphones ever used for a sporting event. No fans. No bands. But tons of technology: we're talking every conceivable camera angle and X-mo replay, every player wired for sound and so much wearable tech that Chip Kelly's head explodes.
The games, played every Friday night — that's right; the Pac-12 is claiming Fridays for their sound-stage showdowns — would be shown live on Pac-12 Networks and streamed on Pac-12.com, with an uncensored version complete with a "Hard Knocks"-style special airing a few days later. That's right: "Pac-12 After Dark" will come with a parental warning.
I know, I know: No athletic director in the league would agree to give up a home game and the ticket, beer and parking money that comes with it. But now's not the time to think small: By giving the Pac-12 Networks an exclusive game — basically, an entirely new product — the league could grow its audience and eventually reach a deal to add the channel to DirecTV and other hard-to-impress programmers' listings. When the time is right, the Pac-12 could sell the network to ESPN or Fox for hundreds of millions of dollars, with proceeds from the sale going back to the member schools.
The conference could keep some money for itself. To build better sound stages.
— Finley is the Star's sports editor.
Be the first to know
Get local news delivered to your inbox!