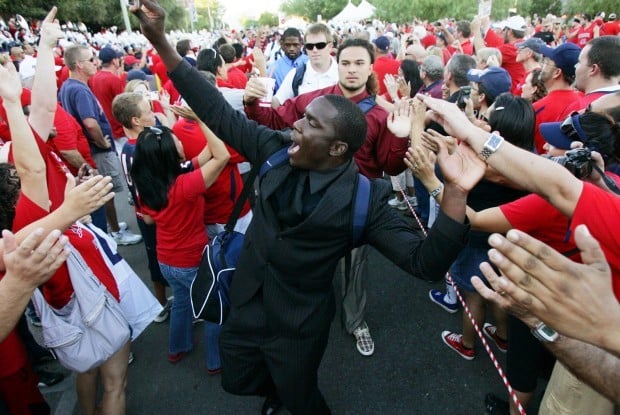 Is it possible to root for both Arizona and Arizona State in the Territorial Cup?
Yates, 33, suited up for five Territorial Cup games (2006-10) during his time as an Arizona Wildcat, and still vividly remembers the thrilling wins in '08 and '09. After playing at the UA, Yates pursued a career working in college athletics.
In 2017, the Tucson native and Palo Verde High School graduate was hired by … ASU.
For three years, Yates was in charge of fundraising for scholarships, facility projects and student-athlete development for the Sun Devils. Yates recently left the Sun Devils to work in development for Phoenix Children's Hospital.
Yates, a 2010 nominee for the Rudy Award — given annually to the nation's top walk-on — talked to the Star his allegiances in Saturday's Duel in the Desert.
How did working at Arizona State change your perspective on the UA-ASU rivalry?
A: "Being at ASU gave me a grander perspective of it. Previously, I had just seen the rivalry through the lens of Tucson being a local kid. Being at ASU, I was able to get more of the backstory of the rivalry, which was actually really enlightening."
How do ASU fans view this game, and what do they think about the Wildcats?
A: "The rivalry from ASU to U of A is that U of A is your annoying coworker everyone wants fired. ASU despises Arizona deeply. It was interesting to see it from that end. Also the same things that I heard when I was at U of A like 'We can lose all our other games, as long as we beat our rivals, that's all that matters.'
"We all know that sounds good on paper. But when you're building a program, it doesn't work that way. But from the fan lore, that's the only game that matters, to both fans."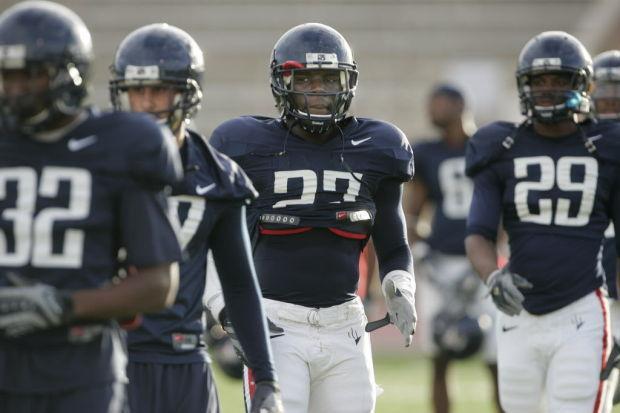 What do you remember most about the Territorial Cup games you were a part of?
A: "There were five of them, but I really only say four because I learned from a co-worker at ASU that if you lose during your redshirt year, you don't count that as part of your record. So really, I was 2-2 against ASU.
For me, I always loved playing at your rival's house, so in Tempe. There's nothing better in my opinion … than beating your rival in their house. It's the notion of, 'I beat you in front of your parents and your parents' parents."
So where do your loyalties lie this week?
A: "I am a Tucson native, man, so I will always rep the 520. But after being at both U of A and ASU, I tell people now I have dual citizenship. I've got love for both sides.
"During my time at ASU, there were some great people in that athletic department who were influential to my growth as a professional. I'm really a big proponent in life, but specifically in athletics, of being a champion for the student-athletes. And I feel like that gets missed sometimes when we're in the midst of a rivalry.
"I've talked to guys at ASU, I've talked to guys at U of A, and I just want to see guys from both to do well."
Does that mean you're rooting for both teams this week?
A: "Because I live in Tempe, I tell people that if I'm in person, I am rooting for the home team. I'm not repping the (ASU) colors, but I'm going for the home team.
"But I will say this: Because I claim Arizona and I love it there, I am a fan of upsets. I was actually talking with a bunch of friends about Arizona's season this year and how their players are battling and fighting every week. So I would like to see the Cats pull it off and shock the world. I know so many Sun Devils that would be irate if Arizona picked up their second win over them, which I think is highly possible."
Contact sports producer Alec White at 573-4161 or awhite1@tucson.com. On Twitter: @alecwhite_UA