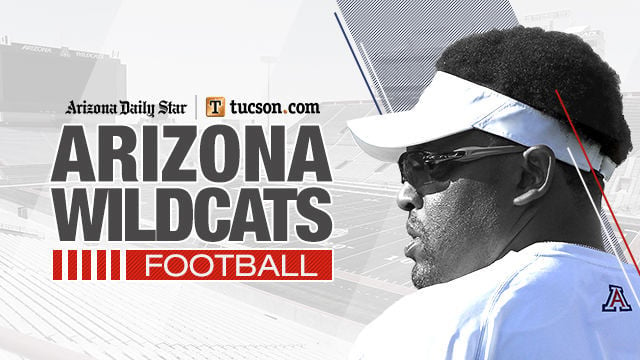 TEMPE – Observations from warmups before the Arizona Wildcats' season finale against Arizona State on Saturday night at Sun Devil Stadium (8 p.m., ESPN):
* Senior quarterback Khalil Tate worked with the first unit during 7-on-7 and 11-on-11 work. He did last week as well but didn't start, yielding the job to freshman Grant Gunnell. It remains to be seen if Tate will start in his final college game, but things appear to be trending in that direction.
* Regardless of the QB situation, Arizona will have yet another new look up front. Veteran offensive linemen Cody Creason and Josh McCauley are dressed, and they worked with the first unit during warmups. Creason (ankle) has missed the past five games, McCauley (knee) the past two. It's unclear how long they will last.
* The first OL unit during warmups, from left to right: Jordan Morgan, Donovan Laie, McCauley, Creason, Paiton Fears. Morgan and Fears were out last week because of injuries.
* The injury news isn't all good: Defensive tackle Myles Tapusoa (undisclosed) is out. Tapusoa started the past two games at nose guard. He has 12 tackles and one sack this season.
* Kickoff is slated for 8:10 p.m. If the LSU-Texas A&M game isn't over, the Arizona-ASU game will start on ESPNEWS.
Be sure to check Tucson.com and the Wildcaster app for updates during and after the game. You can also follow me on Twitter at @michaeljlev.
Contact sports reporter Michael Lev at 573-4148 or mlev@tucson.com. On Twitter @michaeljlev