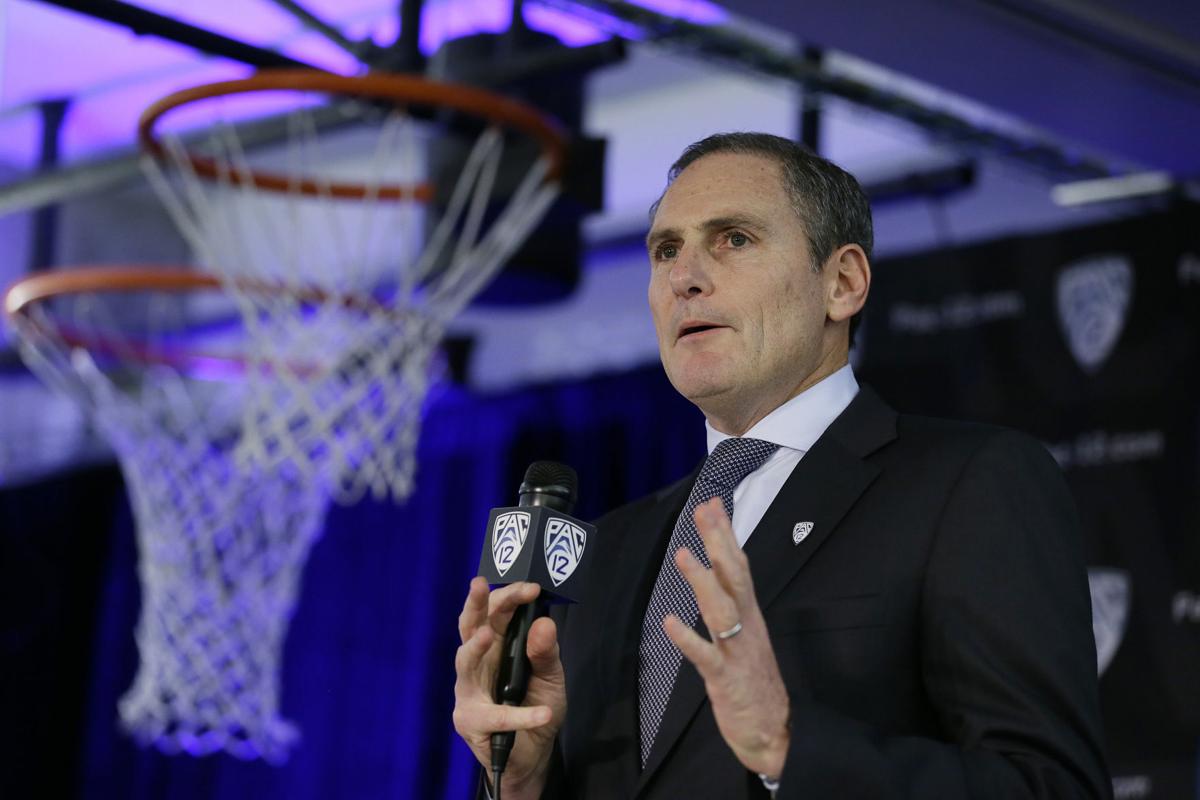 Despite the sports shutdowns that began early in the pandemic, the Pac-12 said Thursday it managed to dish out $33.6 million to each of its schools in fiscal 2019-20 — a 4.2% increase from the previous year.
But tougher times are ahead, since COVID-19's full impact won't be felt until the 2020-21 fiscal year is complete.
Arizona received a total of $33,564,504 from the conference in 2019-20, with other Pac-12 schools receiving between $33.4 and $33.8 million, according to the Pac-12's IRS 990 tax filing. The $33.6 million payout from the Pac-12 represents about one-third of UA's overall athletic department revenues.
But both Washington State and Washington have filed public projections that they expect to receive only about $22-23 million from the Pac-12 in 2020-21, according to USA Today and the San Jose Mercury News.
The difference is largely because the Pac-12 met most of its media rights obligations in 2019-20, with the football regular season and bowls and the basketball regular season fully completed. In 2020-21, football was significantly reduced.
In fiscal 2019-20, the Pac-12's biggest hit came from the pandemic-prompted cancellation of the NCAA basketball tournament.
The NCAA voted to give $225 million to its schools as a result, down from the expected $600 million.
That translated into only $22.9 million in NCAA revenues for the Pac-12, a 40% drop from the $38.2 million the conference reported receiving from the NCAA in 2018-19.
But that was made up partly by the Pac-12's increase in television rights revenue, from $351 million to $362 million, and a bowl revenue increase from $114 million to $119 million.
Of the Pac-12's media rights revenue, 73.3% came from outside partners such as ESPN and Fox, whose payments increased 5.1% in 2019-20. The conference reported receiving 2.5% less from Pac-12 Networks, from $98.8 million in 2018-19 to $96.3 million in 2019-20.
A message seeking comment from UA athletic director Dave Heeke was unsuccessful but the Pac-12's CEO Group chair, Oregon president Michael Schill, said in a statement that it "was a challenging year" for the conference.
"Like everything, the Pac-12 conference was impacted by the pandemic," Schill said. "I appreciate all the work of commissioner Larry Scott and the Pac-12 to reduce costs and maximize distributions despite the challenges."
The Pac-12 decreased salary costs by 1.5% while also recording on-paper expenses in depreciation, depletion and amortization that were 27.1% lower in 2019-20 than they were in 2018-19.
Still, the Pac-12's $33.6 million distribution continues to rank low among major conferences.
USA Today reported that the Big Ten paid its schools $54.3 million, the SEC $45.5 million and the Big 12 between $37 million and $45.5 million. The ACC issued payouts between $30.9 million and $37 million, plus $10.8 million to Notre Dame, according to USA Today.
Meanwhile, as first reported by the San Jose Mercury News, the Pac-12's 990 tax filing from 2020 revealed that Scott was paid only $4.62 million in calendar year 2019, down from $5.37 million in 2018.
In the Pac-12's tax filings, Scott's compensation for calendar 2019 is listed as $3 million in base salary, plus an $875,000 bonus, $403,198 in "other reportable compensation" and another $342,748 in retirement and nontaxable benefits. The Pac-12's filing said Scott is allowed to fly via charter or first class "at his discretion," and that if his spouse travels with him without a business purpose, the expense is treated compensation for tax purposes.
According to the Pac-12's 990 form, Pac-12 Networks president Mark Shuken received $1.25 million, while Pac-12 deputy commissioner Jamie Zaninovich made $664,193 and CFO Brent Willman made $648,490.