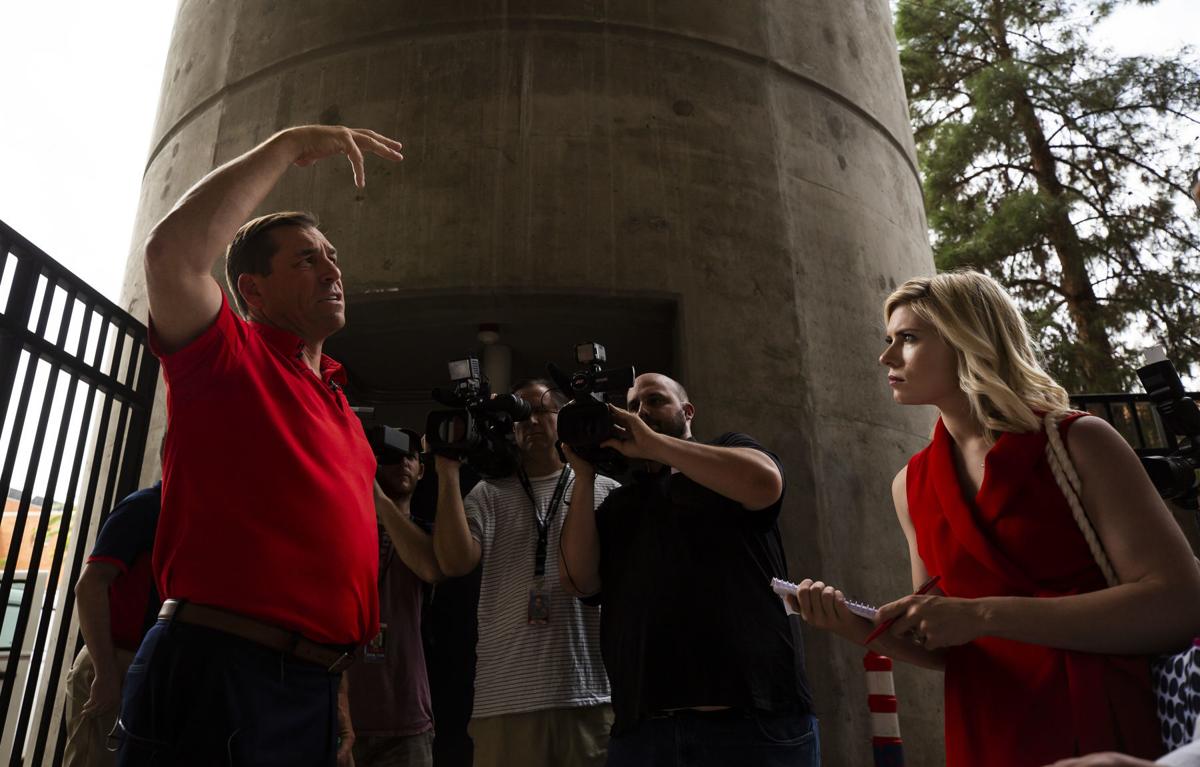 The Arizona Board of Regents is expected to vote on a pair of sports-related topics at this week's meeting in Tucson, including a proposed raise and extension for UA athletic director Dave Heeke.
Heeke's new deal would run through March 31, 2023, and his base salary would jump from $650,000 to $750,000, with $10,000 increases in every year until 2023. Heeke would receive a $100,000 retention bonus if he is still employed at the UA through March 31, 2021. He can also receive bonuses based on academic performance, Director's Cup rankings and postseason appearances made by football, basketball, baseball and softball programs and national championships won and top-eight national performances by any sport. He will continue to receive game tickets, a country club membership and two company cars. 
Heeke, 56, would owe the UA $200,000 if he leaves on his own before the end of his contract, according to the proposed extension. He can be fired for cause if he shows "demonstrated fraud of dishonesty," neglects his duties or shows poor personal conduct. The UA would owe Heeke the balance of his base pay if he is fired without cause. Heeke's proposed contract contains the same "offset language" used in recent coaching hires, meaning any money Heeke would make after being fired by Arizona would come out of the money the UA owes to him. 
The regents will vote Thursday on the new deal. 
Heeke "is strongly supported by President (Robert C.) Robbins, UA head coaches, and the Tucson community," according to the agenda item. "Extending Heeke's contract now will demonstrate UA's commitment to Heeke and to the leadership he has shown in bringing about organizational changes within the UA's intercollegiate athletics department."
Regents will also vote on whether to open a club for UA faculty and staff inside the Sands Club, located in Arizona Stadium's north end zone. Club Corp, the UA's choice to run the club, operates university clubs at Texas, Texas Tech and Florida State, according to the agenda item.
The regents will also meet for "legal advice and discussion regarding University of Arizona men's basketball." The topic has been regularly discussed in the years since the federal investigation into college basketball became public. The FBI's investigation led to the arrest and eventual conviction of former UA assistant men's basketball coach Emanuel "Book" Richardson and others connected to the sport.