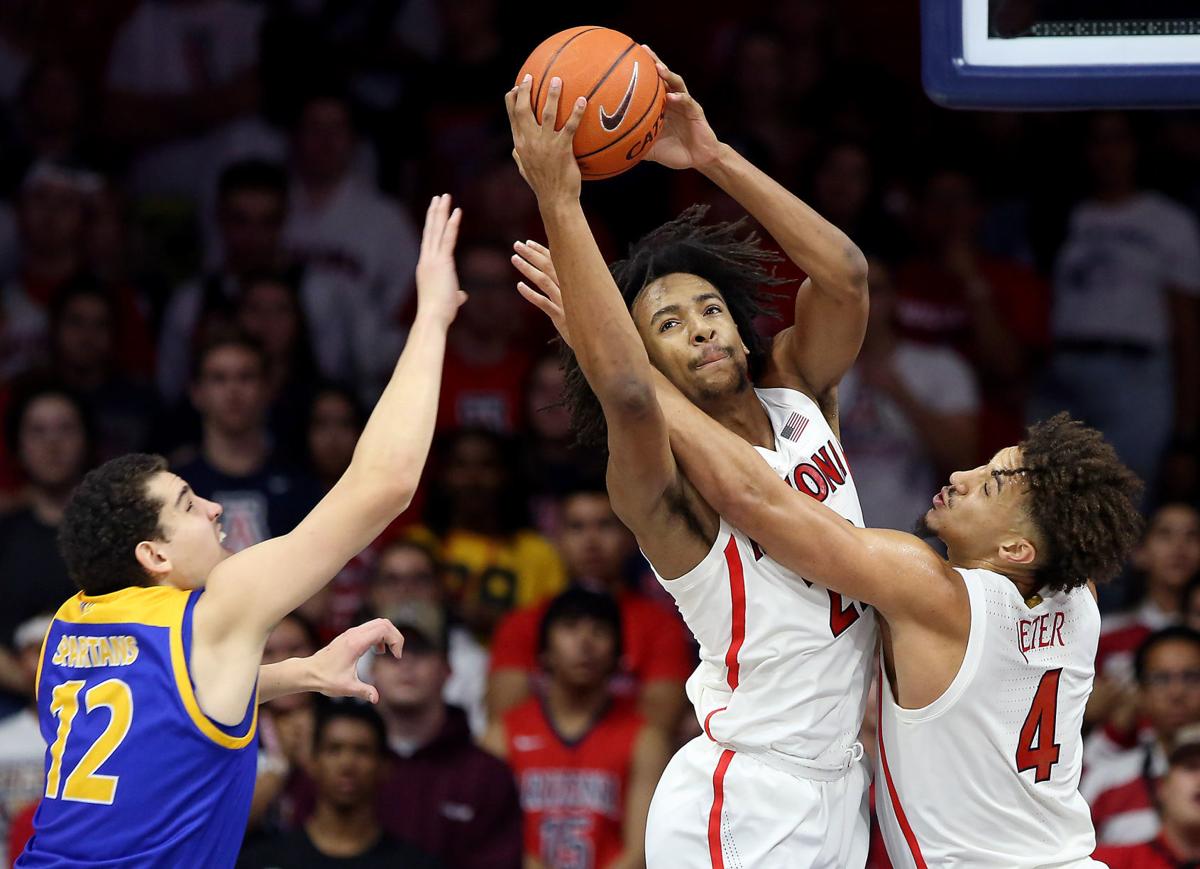 The Star's Bruce Pascoe previews all of the game day essentials, from projected starting lineups to storylines and series history, ahead of the Arizona Wildcats' game against the New Mexico State Aggies.
Game info
Who: New Mexico St. (2-1) at No. 19 Arizona (3-0)
Follow: @TheWildcaster on Twitter / TheWildcaster on Facebook
---
PROBABLE STARTERS (ARIZONA):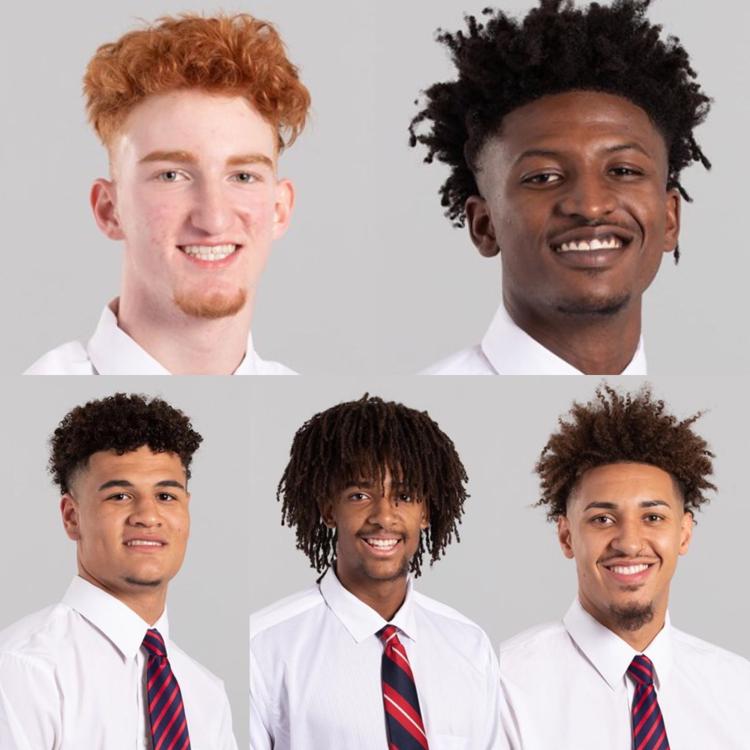 G Nico Mannion (6-3 freshman)
G Dylan Smith (6-5 senior)
F Josh Green (6-6 freshman)
F Zeke Nnaji (6-11 freshman)
C Chase Jeter (6-10 senior)
---
PROBABLE STARTERS (NEW MEXICO STATE):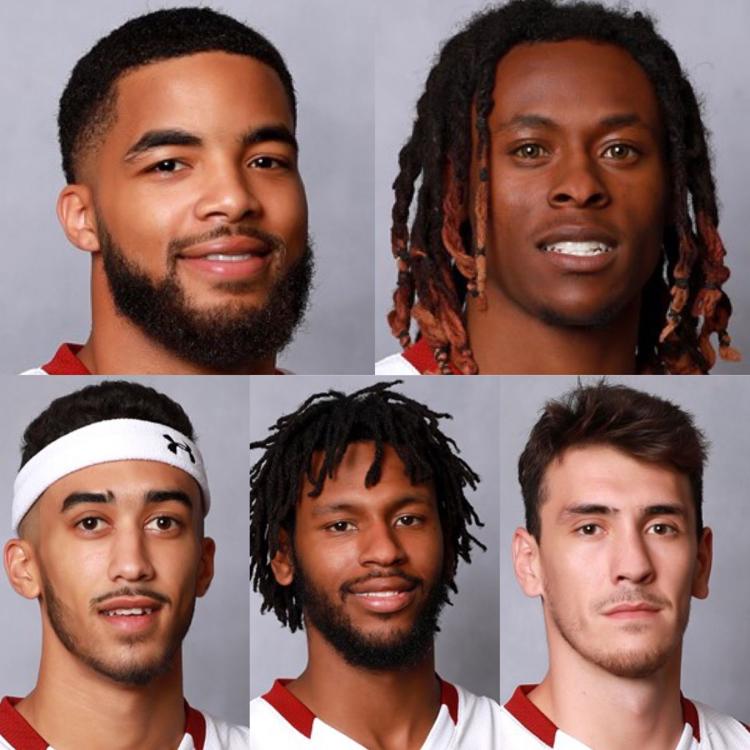 G Shunn Buchanan (6-0 senior)
G Terrell Brown (6-1 senior)
F Trevelin Queen (6-6 senior)
F C.J. Bobbitt (6-7 senior)
C Ivan Aurrecoechea (6-8 senior)
---
HOW THEY MATCH UP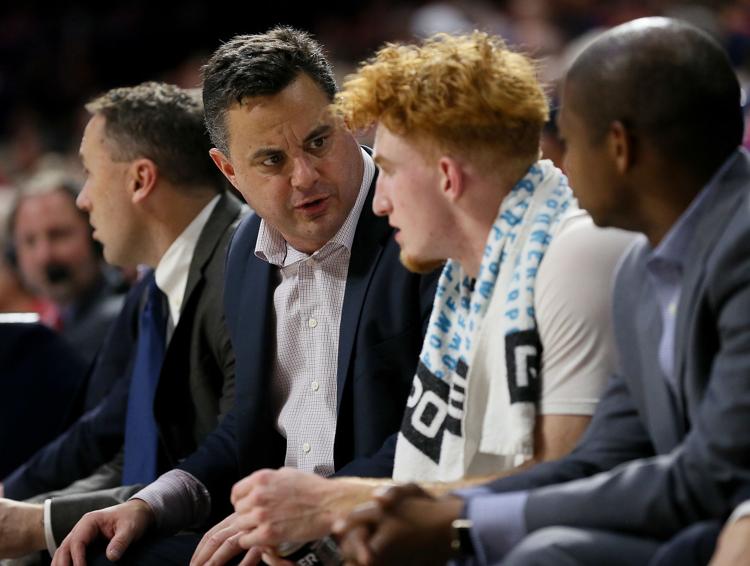 The series: The Wildcats have played their old Border Conference rivals three previous times in the Sean Miller era, with a two-game home-and-away series in 2010-11 and 2011-12, plus a one-time game in 2013. Arizona won all three games. Arizona has won five straight overall since 1999-2000 and leads the all-time series 60-38.
Game contract: NMSU is arriving in exchange for another one-time guarantee fee of $95,000.
NMSU overview: What could be another 30-win season for the Aggies has so far been limited with injuries. Winning another WAC title last season and then nearly beating Auburn in the NCAA Tournament, NMSU lost by 15 points at nearby rival UTEP and were less than convincing in a homecourt win over Southern on Thursday.
A big part of the problem is that they're playing without point guard A.J. Harris, who has a broken finger. Harris typically excelled at driving inside and kicking back to the Aggies' shooters. In addition, experienced guard Clayton Henry is out with a torn thumb ligament while big juco transfer Wilfried Lakayi is out with a torn meniscus. While guard Terrell Brown, the Aggies' scoring leader last season and a first-team all-WAC pick, has been on the floor, he's been less than his normal self with a hip flexor.
Meanwhile, backup point guard Jabari Rice sprained his wrist Thursday against Southern and is questionable for Sunday.
NMSU is shooting just 31.5% from 3-point range so far and just 66.7% from the line. The Aggies have also turned the ball over an average of 14 times a game. However, they make up for their lessened ability to penetrate and shoot by excelling at both offensive and defensive rebounds.
On the bright side for NMSU, Trevelin Queen has continued his considerable upward trajectory since being cleared to play last December after his transfer from Western Kentucky. Queen became the sixth man for NMSU last season and has been a go-to guy so far this season, averaging 18.3 points while hitting half of his 16 3s and shooting 56.8% overall. He had 20 points on 7-for-13 shooting against Southern. In addition, center Ivan Aurrecoechea has been productive inside despite having a sprained ankle.
---
He said it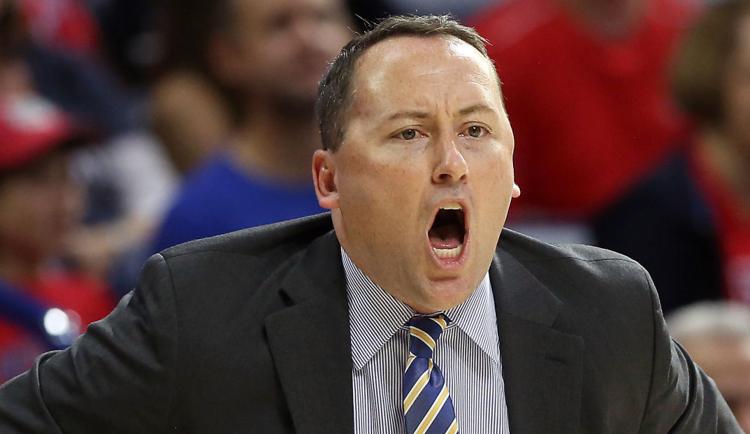 "The biggest difference is Harris is hurt; he was the head of the snake for them last year, a really good player. And they're having to play some guys out of position. But Trevelin Queen, Terrell Brown, (C.J.) Bobbit and Ivan Aurrechoechea, these guys all played major minutes last year and they are healthy. So they have a lot of the key pieces.
"Queen is long, athletic, can shoot it. They're a great defensive and offensive rebounding team. They play very hard. They're not going to be afraid. They've kind of cut their teeth for some big games. They've done some things that no one we've played yet has done, taking Auburn to a one-point game. They're very, very good.
"We have to defend the ball. We can't give up dribble penetration. If we allow them dribble penetration, it's going to hurt us."
— Arizona associate head coach Jack Murphy, who scouted the Aggies
---
KEY PLAYER (New Mexico State): Trevelin Queen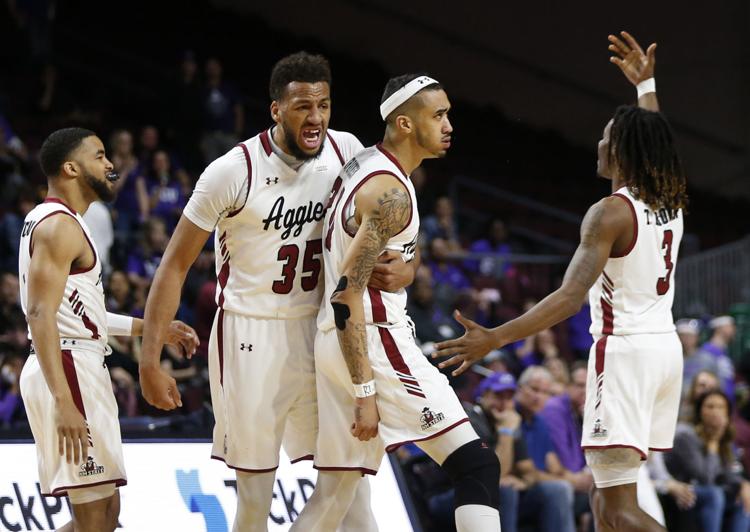 Aggies coach Chris Jans said before the season that Queen had the most upside on his roster of anyone and, well, he was right. Queen dropped 26 against GCU in the WAC Tournament final last season to pick up tourney MVP honors and is an even more dangerous scorer this season.
---
KEY PLAYER (Arizona): Josh Green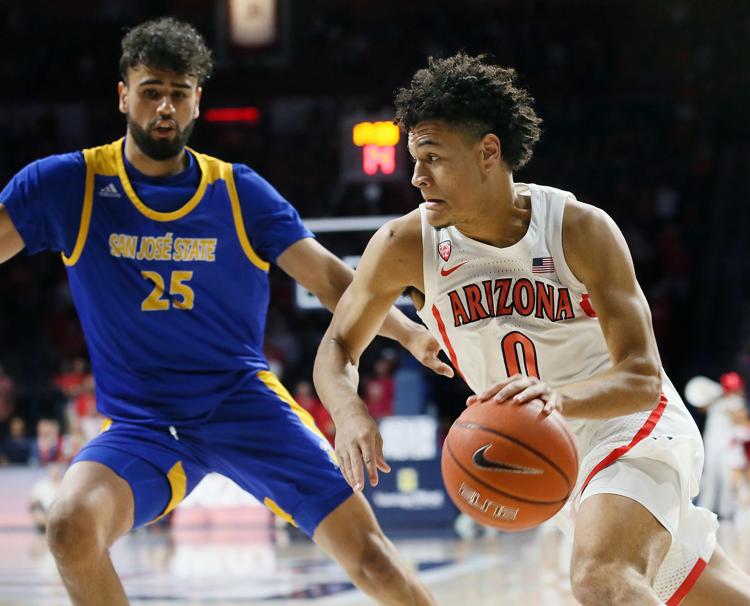 While Green's athleticism, explosiveness and improving 3-point shooting have been pretty obvious, UA coach Sean Miller has also been grooming him to be the Wildcats' top defender, comparing him often to former Wildcat guard Nick Johnson. On Sunday, he'll likely be asked to test that potential by guarding Queen.
---
SIDELINES
Second-chance opportunity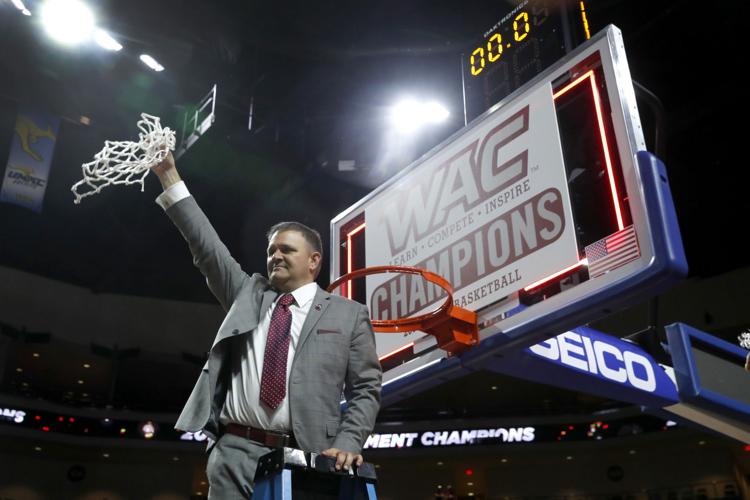 After 23 years of coaching at lower college levels and as a Division I assistant, New Mexico State's Chris Jans finally received the chance to become a D-I head coach in 2014-15, when Bowling Green gave him a six-year contract worth $325,000 to take over its program.
At first, he made the most of it. Jans led the Falcons to a 21-12 record, their first 20-win season in 13 seasons, but was fired in April 2015 after a school investigation revealed he had exhibited inappropriate behavior involving two women at a bar two weeks earlier.
Jans then spent the next two seasons back on Gregg Marshall's Wichita State staff before NMSU hired him to coach the Aggies in 2017.
"I get that everyone isn't into second chances," NMSU AD Mario Moccia said, according to the Las Cruces Sun News. "I am."
Moccia said Jans was "unbelievably honest and forthcoming," during the interview process, and Jans expressed remorse at his introductory news conference.
"I took a huge financial and professional hit and more importantly, embarrassed myself and my reputation," said Jans, according to the Sun News. "I have done things to improve myself. … It is going be part of my history for the rest of my life and I understand that, and I think I'm strong enough to shoulder that."
Since the Aggies hired Jans, they have won 60 of 72 games. When asked about his comeback since the Bowling Green incident, Jans said:
"We're just trying to build a first-class program and have a program that our fans, donors and community, both on campus and off, are proud of," Jans said. "It's been so far, so good."
---
It's sunny and 80 outside but …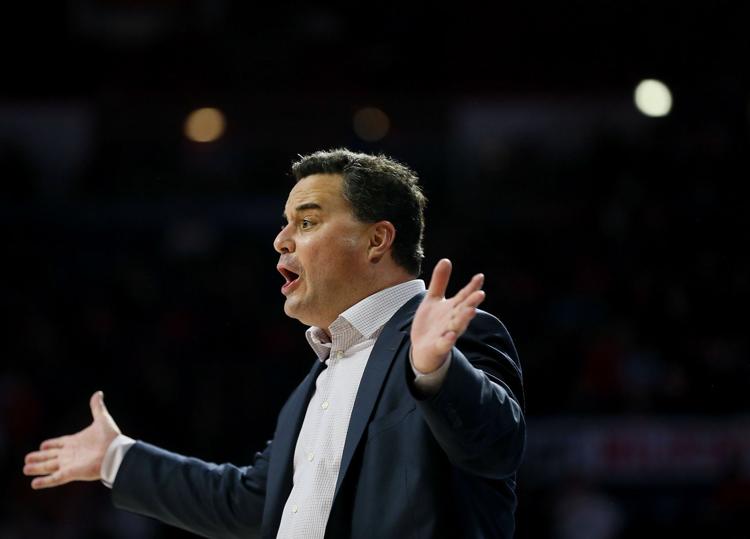 Sean Miller would like you inside McKale Center on Sunday afternoon.
Miller often compliments fans for showing up at midweek late tipoffs, while Sunday's forecast suggests a different problem: The sort of nice weekend afternoon that begs folks to stay outside.
It is one of only two daytime home games the Wildcats are scheduled to play all season, the other at 12:30 p.m. against Colorado on Jan. 18.
"This is an early start, and we're going to need our home crowd," Miller said. "We're going to need everything that we can really muster up to be ready for a very good team. … Sunday is one of those marquee games on our schedule, and we know that our players know that and we gotta be ready to go."
Then again, Jans is also plenty worried about what he has to face.
"Where do you start?" Jans said. "I mean, when you open up the laptop and start looking at the talent that coach Miller and his staff have assembled, it's eye-popping. You've got everything that you would need."
---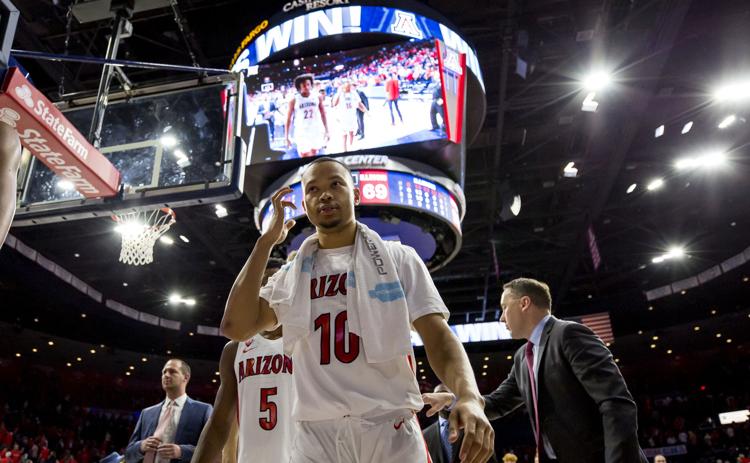 With his NCAA waiver request successfully behind him, UA guard Jemarl Baker may also be nearly over his one other hurdle: the nagging hip injury that kept him out of what Miller said was 60% of UA's preseason practices.
Against San Jose State last Thursday, Baker had nine points, five assists and no turnovers in 19 minutes. Through three games, Baker has the third-best assist to turnover ratio, 12-1.
"I thought Jemarl did a really good job," Miller said. "He's solid, makes the simple play. I think for the first time in about six weeks, watching him run and just talking to him, I think he's really confident in his running and you can kind of see that. He's moving better out there."
---
Numbers game
0
Players in Division I who have matched Zeke Nnaji by shooting at least 80% from both the field and free-throw line while taking at least 20 attempts from the field and 10 from the line.
78.3
Jans' winning percentage in true road games since taking over New Mexico State's program in 2017.
9
Straight years Arizona has begun the season 3-0.
62
Assists for Arizona over three games, the sixth-most nationally, against 31 turnovers.
Contact sports reporter Bruce Pascoe at 573-4146 or bpascoe@tucson.com. On Twitter @brucepascoe