So long, 2017: Arrests, flubs, frustrations make for a bleak year in Tucson
Arrests, lack of success made 2017 a year to forget for Wildcats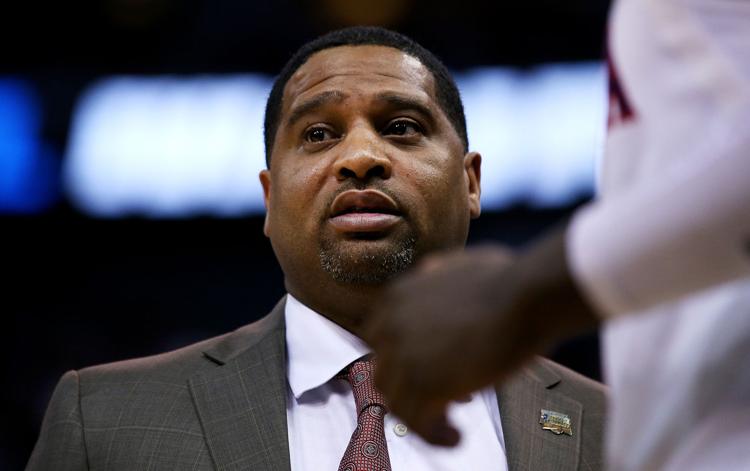 By Jon Gold / Special to the Arizona Daily Star
Tucson had an eventful year — and not in a good way.
Scandals so numerous it was like a joint session of congress. More follies than a game of egg toss in the rain. More flubs, foul-ups and frustrations than one town could handle.
Stevie Nicks, that mystical, magical, siren of song, said it best in her debut solo album.
The song?
The Edge of Seventeen.
"Well then suddenly.
There was no one left standing,
In the hall yeah, yeah,
In a flood of tears."
Well, here we are on the edge of 2018, taking one more look back on a bleak year for the Old Pueblo. Here are the 10 pieces of bad news that dominated our year:
1. Byrne, baby, Byrne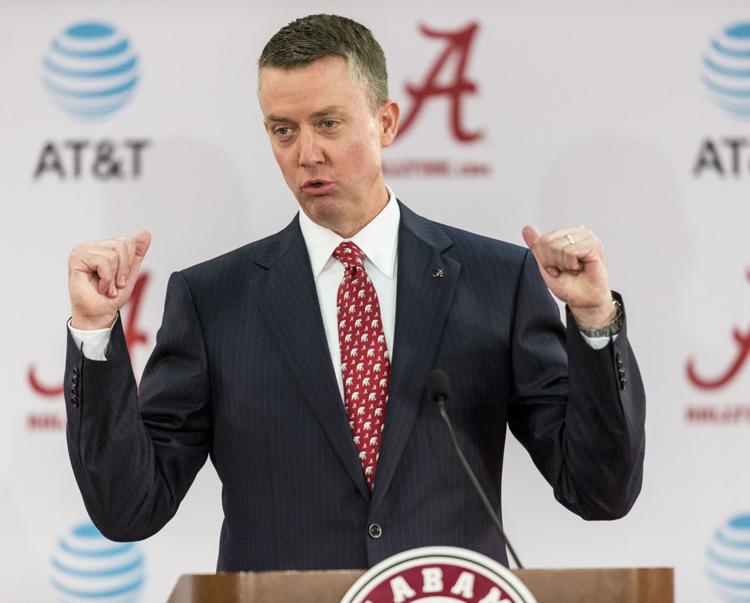 In his six years as the Arizona athletic director, Greg Byrne became just about the hottest commodity on the college athletics market. Even if he wasn't on the market.
No, when Byrne accepted the first overtures from Alabama — with its lofty football program, its established history and its fast-flowing SEC dollars — he wasn't expected to leave the Wildcats so soon.
There was still work to be done, including on his new house in Tucson, which was undergoing renovations.
But when the Crimson Tide call, and Nick Saban gives his go-ahead, you listen.
Byrne didn't just listen, he up and left.
His tenure in Arizona was not without its share of potholes, but the football team had a (brief) resurgence under Rich Rodriguez, the basketball team had a series of near-misses but nonetheless had tremendous success and the baseball team won one national title and flirted with another. Other Arizona sports, such as women's soccer, flourished.
Perhaps most important, Byrne was a champion fundraiser, and the donations poured in during his tenure.
That, above all, has been, and will be, missed.
He said it then: "Byrne became the most untraditional athletic director in Pac-12 history. He didn't sit in a bunker, count pennies and balance budgets. He insisted on getting to know each of the school's 500 student-athletes on a first-name basis, one by one. Who does that?" – Star columnist Greg Hansen
2. X-ed out by Xavier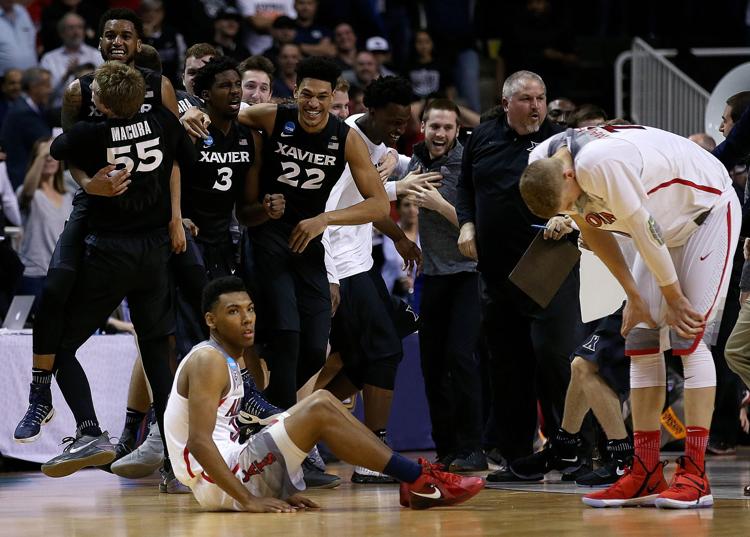 After a career of oh-so-close-calls, Sean Miller appeared to be staring forward at a Final Four. All signs go.
And once there — in nearby Glendale — Miller could've been cutting down the nets for the first time.
The Arizona men's basketball team had arguably the easiest path toward the elusive Final Four, and after steamrolling North Dakota and getting past No. 7-seed Saint Mary's, the No. 2-seed Wildcats just needed to slip by 11th-seeded Xavier, which had upset third-seed Florida State, to meet Gonzaga in the Elite 8.
But the Musketeers remembered their former head coach just a little too well.
Xavier out-scouted Arizona — and Chris Mack outcoached Miller — in a 73-71 Musketeers win.
He said it then: "You know, our team never really ever established great confidence against the zone. And I think in some ways that was the reason, defensively, that we weren't as good as we usually are or maybe better than we needed to be, because the game never really felt good. And that's on me." — Miller
3. Carter's dirty laundry airs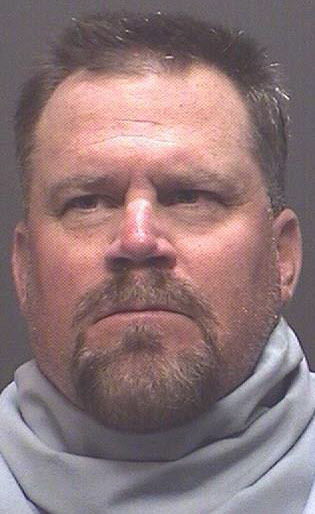 Of all the off-field issues to vex Tucson in 2017, none was more disturbing than that of former Arizona track and field assistant Craig Carter, who in mid-2015 was arrested on charges that he threatened former UA thrower Baillie Gibson with a box cutter while the two were involved in what he said was a consensual sexual relationship.
Carter was charged with multiple felonies — including aggravated assault, assault with a deadly weapon and stalking with a fear of death — and faces decades in prison.
What had been a relatively localized story turned into a public relations nightmare for the university, however, with multiple major television news programs devoting extensive attention to the scandal.
In May, ESPN's "Outside the Lines" aired a special presentation on the topic — "Track and Fear" — and printed an accompanying longform investigative piece on ESPN.com.
She said it then: "There's days I couldn't practice, because he'd be mad at me because I wouldn't meet up with him. I couldn't laugh, I couldn't smile, I couldn't do anything with the other athletes. I couldn't be me." – Gibson, to ESPN.com
4. Hillenbrand heartbreak

The Arizona softball team was poised to snap a Women's College World Series-less streak that's dogged the program for half a decade.
Then Baylor's Shelby McGlaun had to go and break Mike Candrea's heart.
The UA's legendary head coach watched as McGlaun lifted a 2-0 Taylor McQuillin pitch deep into centerfield and over the fence, scoring two baserunners and giving the Bears a 6-5 lead in the seventh inning that they would not relinquish.
The Wildcats' fantastic 2017 season, which included a 52-9 record, a Pac-12 championship and numerous individual accolades, was over. A terrific senior-laden lineup, led by the program's all-time home run leader Katiyana Mauga, bid Arizona adieu without having played a single WCWS game.
And Candrea was left wondering when he might get back to a place that used to be so familiar.
He said it then: "The thrill of victory and the agony of defeat. It's unfortunate, but the agony of defeat sometimes outweighs the thrill of victory when you've been in it for a long time." — Candrea
5. No-maha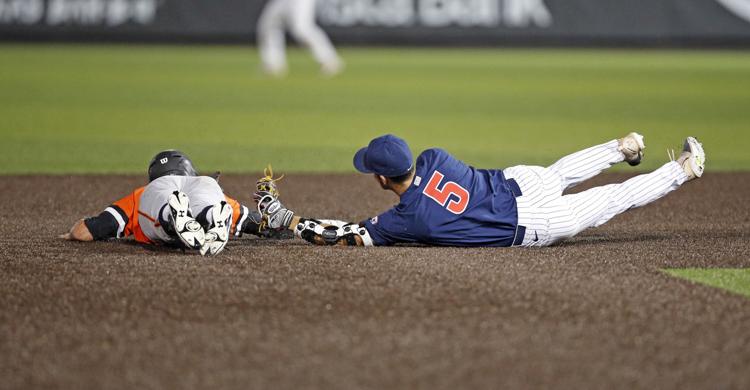 The UA baseball team was sent home from the Lubbock Regional, a year after a thrilling College World Series run left them one hit shy of a national title. Sam Houston State beat the Wildcats in two consecutive elimination games.
The Bearkats got off to a 9-0 lead in the final game of Arizona's season, and the Wildcats could not climb out of the hole.
He said it then: "This is tough here at the end. It feels like a car crash almost. You're going a million miles an hour. Everybody's waking up in the morning and doing what we do to prepare. And then it's over." – Jay Johnson
6. Booked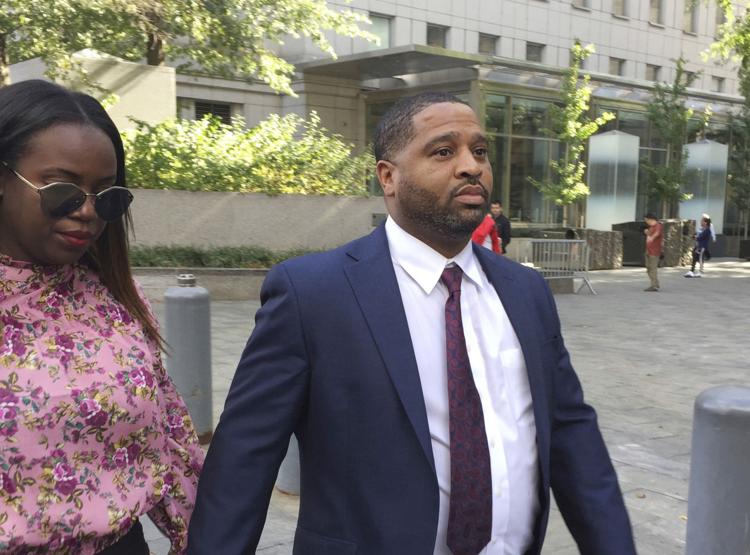 The Wildcats have been relatively scandal-free during Sean Miller's tenure. The sheen wore off on Sept. 26, the day former assistant coach Emmanuel "Book" Richardson was arrested on federal bribery and fraud charges as part of an FBI sting that cast a wide net across all that is nefarious about college basketball.
Richardson's arrest and subsequent court appearances have brought not only shame to, but a magnifying glass on, a program that prided itself on respecting the process. What will the Wildcats have left after the dirt is uncovered?
He said it then: "If it's not yet the worst day in UA basketball history — in Tucson sports history — it will possibly turn out that way. The subsequent revelations and investigations have yet to begin. It is apt to become our own unhappy Watergate: What did Sean Miller know and when did he know it?" — Hansen
7. Bahamas blues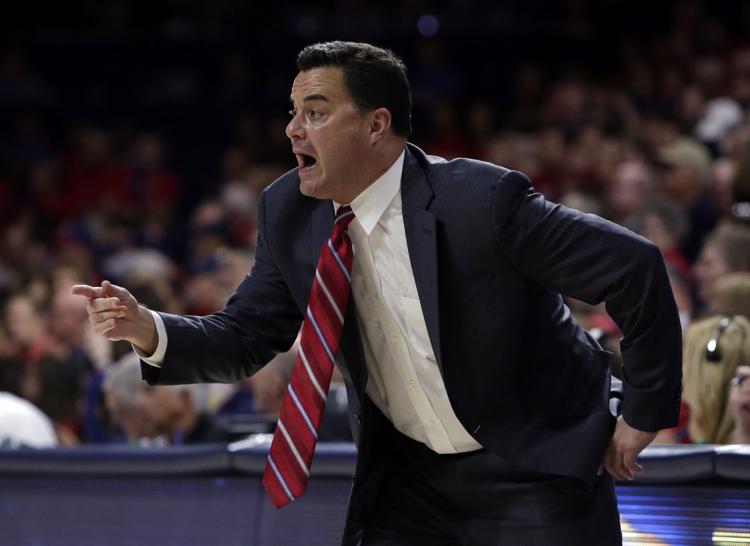 The only thing that could have possibly gotten Miller's frown turned upside down was a good start to the 2017-18 season.
Perhaps even a Battle 4 Atlantis championship.
The Wildcats' trip to paradise ended in disaster. The Wildcats went 0-3 in Atlantis, finally losing to Purdue, 89-64, in the seventh-place game.
That 25-point defeat followed losses to North Carolina State and SMU.
He said it then: "SMU and N.C. State could have gone both ways. It's not just one player or one thing or just our freshmen. It's the whole. Against SMU we had 20 turnovers. They killed us on the glass yet they were undersized. That did us in. Early against N.C. State, I think everybody was surprised that 'Wow, this game's hard.'" — Miller
9. Bradford guilty
On one magical day back in 2015, the world — or, at least, Tucson — belonged to Orlando Bradford.
The third-string Arizona running back rushed 19 times for 83 yards and three touchdowns in a 44-7 win over Oregon State.
Just more than two years later, he stood in tears and an orange jumpsuit, having just been sentenced to five years in prison for two felony counts of aggravated assault after being accused by two former girlfriends of domestic violence in September 2016.
Bradford admitted to the crimes and fought back tears while apologizing to his victims, the school and his family in front of Pima County Superior Court Judge Teresa Godoy.
She said it then: "The sentence I give you will end someday, but you have sentenced them to a life of physical pain and probably not wanting to be vulnerable in a relationship anymore," Godoy said to Bradford. "You took away something they'll struggle every day to get back." — Pima County Superior Court Judge Teresa Godoy
9. Football teams fall in title games
Salpointe Catholic's football team had one of the premier offenses in all of Arizona, with a multi-talented backfield and a veteran coaching staff that's been there before.
Unfortunately for the Lancers, Scottsdale Saguaro has been there before, too. Often. Often, as in, four straight championships.
Make that five.
Saguaro defeated Salpointe 28-7 at Arizona Stadium in the Class 4A state title game. Lancers running back Bijan Robinson, arguably Tucson's best player, had zero yards in the first quarter.
Pusch Ridge Christian, the only other football program from Tucson to appear in the championship game, suffered a similar fate. The Lions were 13-0 coming into their matchup with Queen Creek Casteel, but fell 35-28, a disappointing ending to what had been a fine season.
He said it then: "I couldn't be any more proud, 13-1 and playing in the state championship is nothing to be ashamed of. Did we want to come out on the other end of it? Absolutely. But we will take a lot away from this season. These kids are fighters. And our 300 Spartans were taking on the Persian Army, and I would take my 300 Spartans again tomorrow if that's what it took." — Pusch Ridge coach Jerry Harris
10. Tate, Wildcats wilt
After starting the season 6-2, with big wins over UCLA and Washington State, the Arizona football team crashed. The Wildcats went 1-4 the rest of the way, capped by this week's Foster Farms Bowl loss to Purdue.
Behind Khalil Tate's 302 yards and five touchdown passes, the Wildcats led the Boilermakers, 35-31, with two minutes left and a chance to end the season at 8-5.
Purdue's Elijah Sindelar hit Anthony Mahoungou for a 38-yard touchdown pass with 1:44 left in the game and Tate threw an interception to end Arizona's chances, and its season.
He said it then: "You can look at a bunch of plays in a game like this and not be able to sleep tonight. If you make one of those, you win the game. That's what happens in a tight game. You relive all these moments. If you had made that play, if you had called a better call here, you'd have won. It's frustrating, but it's a good group in there — a good group of men. If our guys aren't mad and disappointed about losing, then they've got the wrong mindset. I think I know them. They're all going to be disappointed for a little bit. But I don't want them to hang their heads too long. They did some things this year that a lot of folks didn't think they would." – UA coach Rich Rodriguez