In less than a year, Alyssa Palomino-Cardoza made a couple changes.
The first was her name. Formerly known as Alyssa Palomino, the outfielder added her stepfather's last name to her own after being officially adopted.
The second may not be quite as notable.
In high school, Palomino-Cardoza noticed a mole growing on the tip of her nose. It got bigger every year, as Palomino-Cardoza became one of the nation's top high school players, enrolled at the UA, suffered through a medical redshirt year with a torn ACL and then became an everyday standout in the Wildcats' lineup.
One day at practice a few weeks ago, athletic trainer Bruce Johnston gave the 22-year-old a suggestion: Put apple cider vinegar on the mole.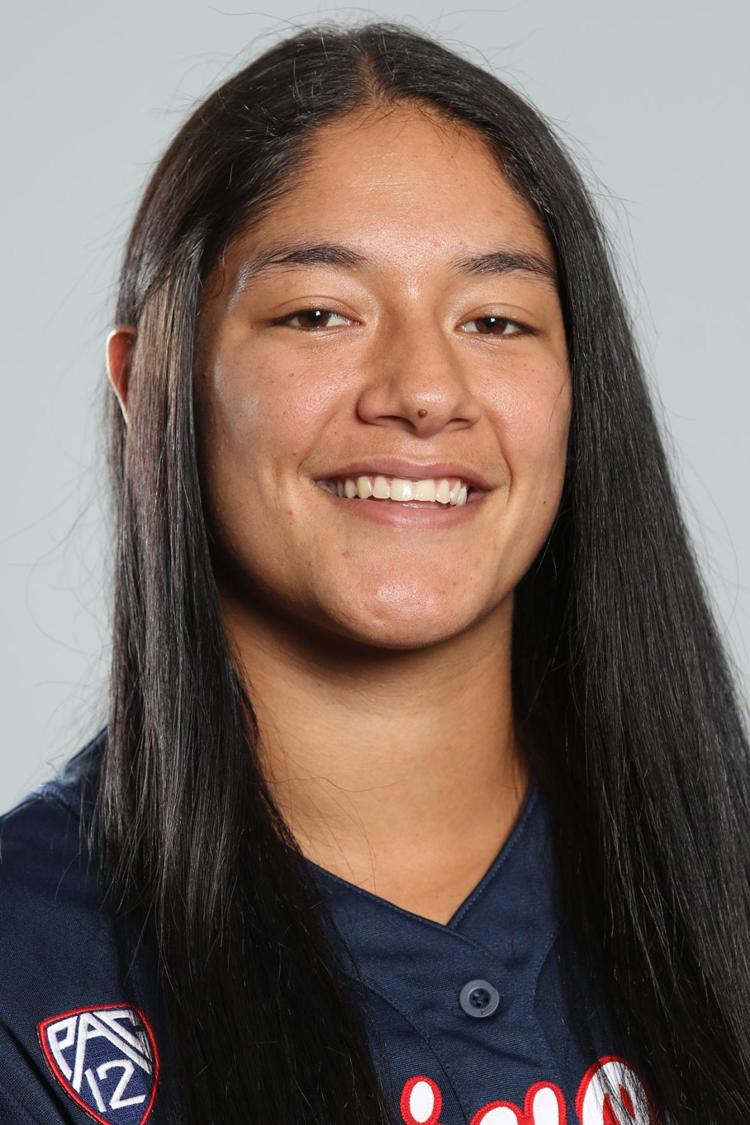 For days, Palomino-Cardoza soaked a cotton ball in apple cider vinegar and placed it on her nose for hours at a time. The sight of one of Arizona's best players — in 59 games, Palomino-Cardoza is hitting .394 with 17 home runs and 65 RBIs — taping a vinegar-scented cotton ball to her nose and keeping it there hours at a time was, well, strange.
"It was super funny," UA pitcher Taylor McQuillin said. "One of the first nights, she put it on and then had a whole bunch of Band-Aids and stuff. Her nose looked like a clown nose."
McQuillin tried to capture her best friend's routine, but Palomino-Cardoza hid from the attention.
McQuillin takes hours getting her hair and makeup ready for games, nights out — or any event, really.
Palomino-Cardoza styles her hair for games, but that's about it. More often than not, she passes on makeup.
That's how Palomino-Cardoza has always been, McQuillin said.
"She's one of those all-natural (beauties)," McQuillin said. "That's how she thinks: 'I don't need to wear makeup to go out and do my thing. I'm just going to go out and people are going to like me for who I am. And if they don't, that's their own problem.'
"Those are the friends I like to have, especially because I'm the exact opposite."
The cotton ball-and-vinegar routine was a matter of practicality. Palomino-Cardoza said one of her doctors told her it might have to be surgically removed.
"And I didn't want to do all that," Palomino-Cardoza said.
Apple cider vinegar did the trick.
"I like it," she said. "It's still kind of weird, like I touch my nose and go 'Oh, there's nothing there.' But I like it better, I think."