One of the best pitchers in Arizona Wildcats history is coming home.
As expected, Taryne Mowatt was named the UA's pitching coach on Tuesday as part of a staff shuffle. Former pitching coach Stacy Iveson will lead Arizona's recruiting and softball operations. 
Mowatt's homecoming was a "foregone conclusion," coach Mike Candrea said in a news release. She spent the previous two seasons in a similar role at Ole Miss. 
With Mowatt as pitching coach, the Rebels' team ERA shrunk from 4.30 in 2016 to 3.26 in 2016 and 2.10 in 2017. The Rebels hosted an NCAA regional last spring.
"I am excited to be back home at Arizona," said Mowatt. "I had an amazing time during my playing days in Tucson and look forward to working with the pitchers to get back to Oklahoma City."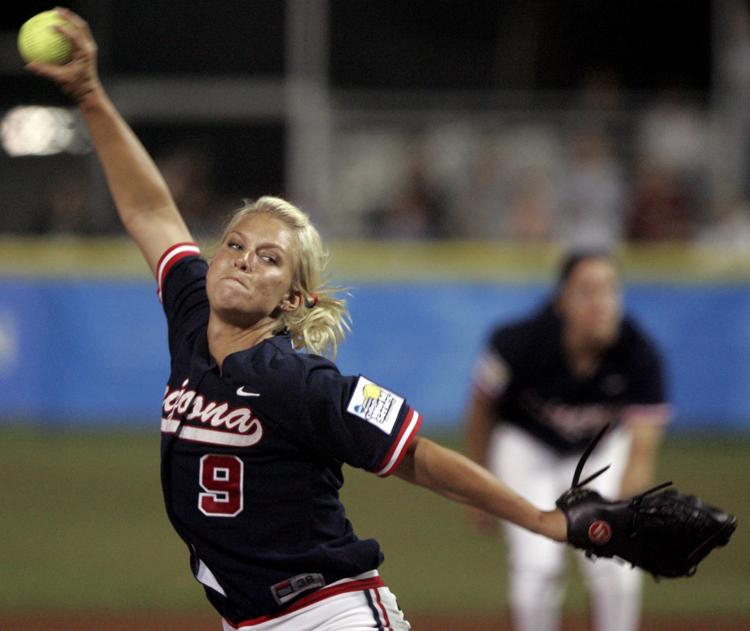 Mowatt led the Wildcats to national championships in 2006 and 2007, and was instrumental in the latter victory. Mowatt was named Women's College World Series MVP after setting series records for innings pitched (60), strikeouts (75) and complete games (eight). She later won two ESPYs for her performance.
"Taryne is a fierce competitor," said Candrea. "She pitched with a chip on her shoulder. She's the type of coach that will develop our pitchers to be the same competitive athlete that she was. She's gained great experience the last three years in the SEC facing good competition each every week, which will help her in the Pac-12. She has a great vision on what needs to be done, now it's about getting the kids to buy in to the approach that it takes to get things done. I'm thrilled to have her. She's a hard worker and has matured a lot since I had her as a player. She's got a passion for coaching."