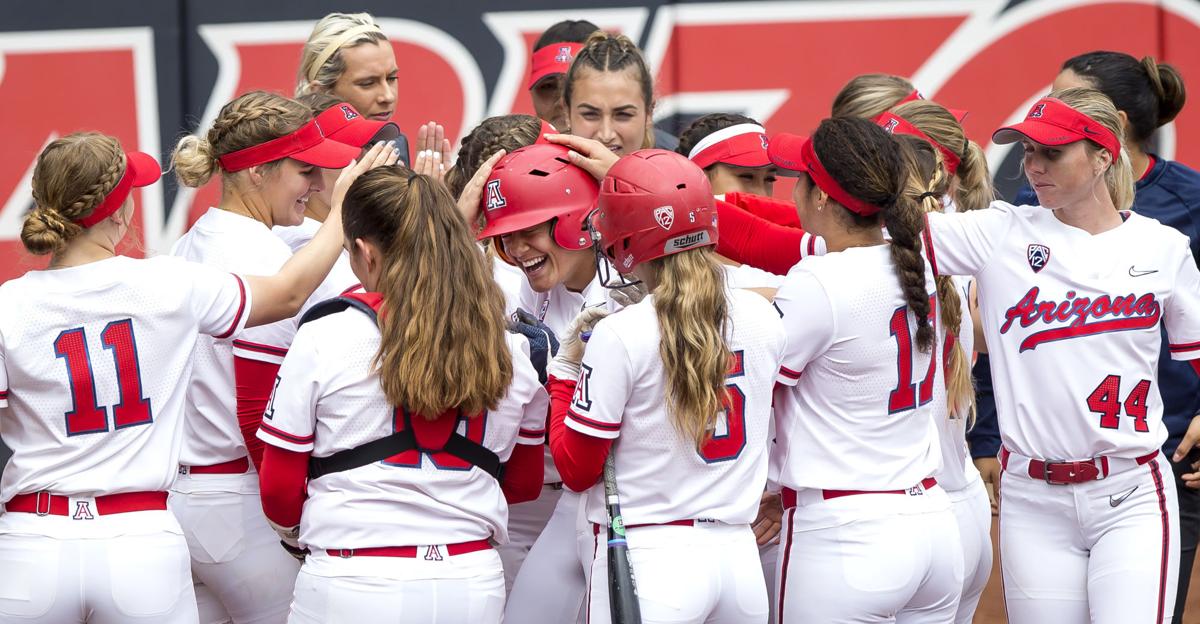 When the Arizona Wildcats finally play softball again, Mike Candrea will have arguably the best roster of his 35-year coaching career.
On Monday, all six members of UA's 2020 senior class — Alyssa Palomino-Cardoza, Reyna Carranco, Jessie Harper, Alyssa Denham, Malia Martinez and Mariah Lopez — announced that they will be returning in 2021. The NCAA recently allowed all spring-sport seniors the right to another year of eligibility, with their school's permission. Arizona athletic director Dave Heeke told the Star last week the UA would allow all eligible seniors to do so, calling it "absolutely the right thing to do for those young people" despite a cost estimate of $600,000 to keep them around.
Palamino-Cardoza and Harper first announced their intent to return last week in a Zoom conference call with reporters.
"When we first found out the news, a lot of our seniors came together and said, 'No matter what, we're coming back. We need to,'" Harper said.
Harper, who is Arizona's starting shortstop, is tied with Jenny Dalton for fifth place on the UA's career home runs list with 76. She is 17 home runs away from setting the record, currently held by Katiyana Mauga (92).
Palomino-Cardoza will return for her sixth season of eligibility, having already used a medical redshirt year. She is calling 2021 her "great-grandma season."
"A lot of people have asked 'Why do it?' considering my body. It is hard. There is a lot of pain and mental stuff that goes into it, but I started something in an Arizona uniform, and I want to finish it the way I want to. In a heartbeat, it was easy to say yes," she said.
Arizona also returns top two pitchers in of Denham and Lopez, who combined for a 20-3 record and 169 strikeouts before the season was shut down. Arizona was 22-3 at the time and boasting one of the nation's top 2020 recruiting classes.
On paper, the team could be even better next season. Arizona is still waiting to hear what senior catcher Dejah Mulipola plans to do. Mulipola redshirted the 2020 season as she prepared to play for Team USA in the Tokyo Olympics. With the Olympics postponed until next summer, Mulipola will have to decide whether to play with the Wildcats, train with the Olympians or attempt a combination of both.
"This class has done a tremendous job both on the field and in the classroom and have represented this program and university with high character and tremendous class," Candrea said Monday. "I cannot think of a group that is any more deserving of this opportunity to end their careers the right way. Bear Down!"
Contact sports content producer Justin Spears at 573-4312 or jspears@tucson.com. On Twitter @justinesports
Be the first to know
Get local news delivered to your inbox!