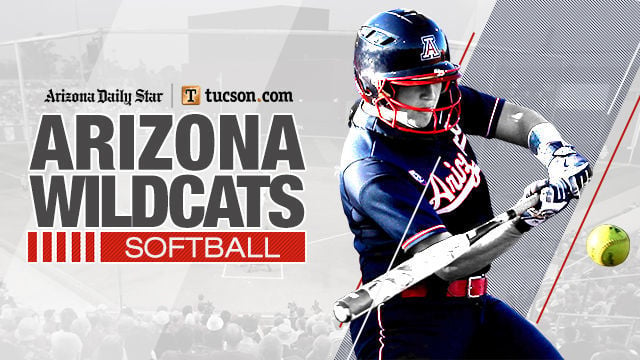 Arizona prepped for its Top-5 showdown with No. 2-ranked Oklahoma on Saturday by winning a pair of close wins Friday at the Hillenbrand Invitational.
No. 4 UA (7-0) beat Long Beach State 2-1 and then topped Northern Iowa 7-6 on a walk-off sacrifice fly in eight innings in the night game.
All three runs in the first game were scored in the first inning. After the 49ers went up 1-0, Malia Martinez had an RBI single to tie the game at 1.
Later in the inning, Hannah Martinez walked with the bases loaded for the final run of the game.
Mariah Lopez, an Oklahoma transfer, (4-0) earned the win, allowing six hits and striking out six.
Freshman Isabella Dayton gave UA the win over Northern Iowa with her sac fly in extra innings.
UA trailed 5-3 in the fifth before Malia Martinez hit a three-run homer to give the Wildcats the lead. The Panthers tied the game with a run in the sixth.
Alyssa Palomino-Cardoza had two hits against Long Beach State and went 3 for 4 with three RBIs against Northern Iowa.