OKLAHOMA CITY — In the opening game of the Women's College World Series, third-seeded Washington and No. 6 Arizona provided a pitcher's duel that extended into extra innings.
Ultimately, the Wildcats proved victorious.
Dejah Mulipola belted a two-run home run to center field in the eighth inning, and the Wildcats beat Washington 3-1 on Thursday morning in a game reminiscent of so many of the UA's previous WCWS trips. The Wildcats advance to take on No. 2 UCLA on Friday afternoon; the Bruins beat seventh-seeded Minnesota 7-2 on Thursday.
Washington had won 12 consecutive games and 28 of 29 heading into the WCWS opener, and its last six against Arizona dating back to last season. The Huskies' pitching tamed Arizona in a three-game series at Hillenbrand Stadium earlier this month.
"We kind of took it personal that we got swept at home," Mulipola said.
"So to come back and have Washington our first game and to do what we did to them was just nice."
Arizona ace Taylor McQuillin called it "a huge win."
"They've knocked us down the past couple years," McQuillin said. "We've been knocking on the door and just couldn't get through. I think today we really showed our grit and really showed that we can push through."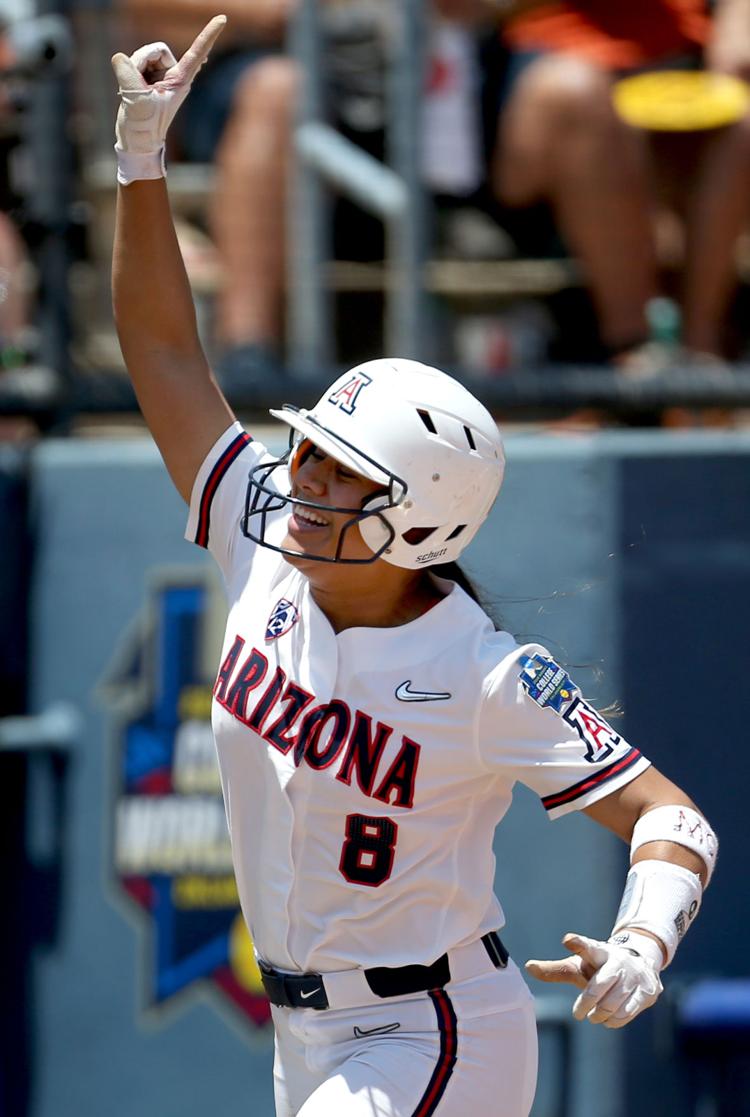 Arizona, playing in its first WCWS since 2010, needed a few innings to warm up at the plate. In the top of the sixth inning, Jessie Harper ripped a solo home run to right-center field, giving the Wildcats a 1-0 lead. Harper's homer was her 29th of the year, most in the NCAA.
Washington responded: On the first pitch of the bottom half of the inning, Sami Reynolds launched a solo blast of her own. Taryn Atlee ripped a one-out double to left field, but she was left stranded. Ari Quinones grounded out to first base, and Noelle Hee flew out to deep center.
Arizona put two runners on base to lead off the seventh, after Rylee Pierce was hit by a pitch and Reyna Carranco singled. But both Carranco and Jenna Kean, who entered as a pinch-runner for Pierce, were stranded on base. Washington pitcher Taran Alvelo struck out Hanah Bowen and Hannah Martinez, and then got Tamara Statman to ground out, ending the threat.
Washington managed to get two runners on base with one out in the bottom half, but an acrobatic catch by Alyssa Palomino-Cardoza in center field and a groundout by Reynolds got McQuillin out of the jam.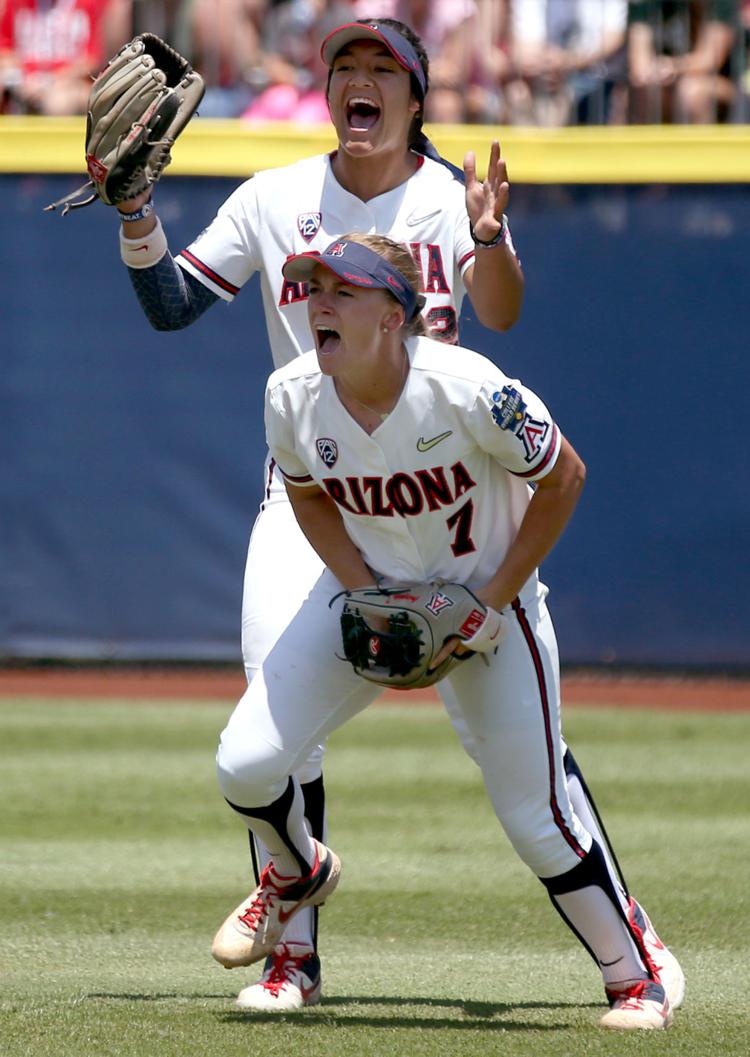 Game 1 took Arizona Wildcats coach Mike Candrea back to the 1990s. Softball in that era looked a lot like Thursday's game, he said: pitchers' duels that lasted until one team found a way to score.
"I thought it was quite ironic today; our first home run went out, then they came back and tied it up," Candrea said.
"Both pitchers were phenomenal. It was just a really good, fast-pitch softball game."
Pitching in the biggest game of her life, McQuillin was nothing short of stellar. In eight innings, she allowed one earned run on six hits and struck out seven while walking two. Alvelo was nearly as good, surrendering three runs on six hits while striking out 11 and walking just one. Malia Martinez was the only Wildcat to get multiple hits off Alvelo; Martinez finished 2 for 4 with a run scored, improving her batting average to .342.
McQuillin said she was calm — maybe too calm — in her first-ever WCWS game. As the game progressed, McQuillin realized she performs better when she has some of butterflies in her stomach.
"But, you know, this is my first time here — it's a different feeling," McQuillin said.
"I think we had to get used to it pretty quick, but I think we did a pretty good job of doing that today. And Dejah came up in the big moment and we got the key outs when needed in the eighth inning."
---
Check out photos from Arizona's win below: 
Arizona vs. Washington softball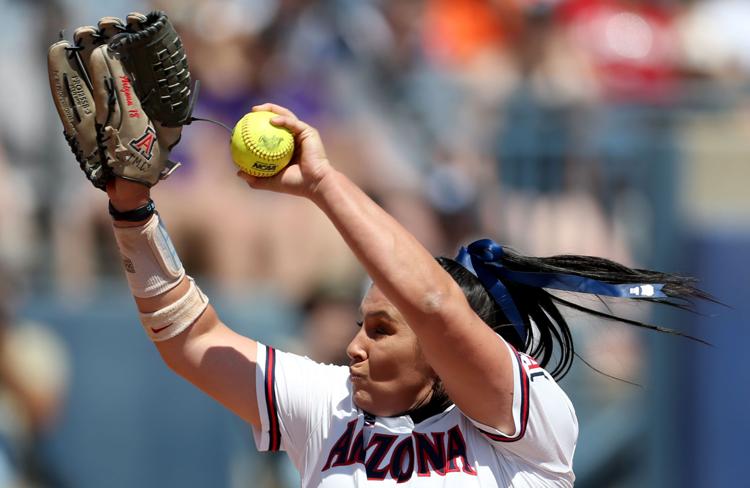 Arizona vs. Washington softball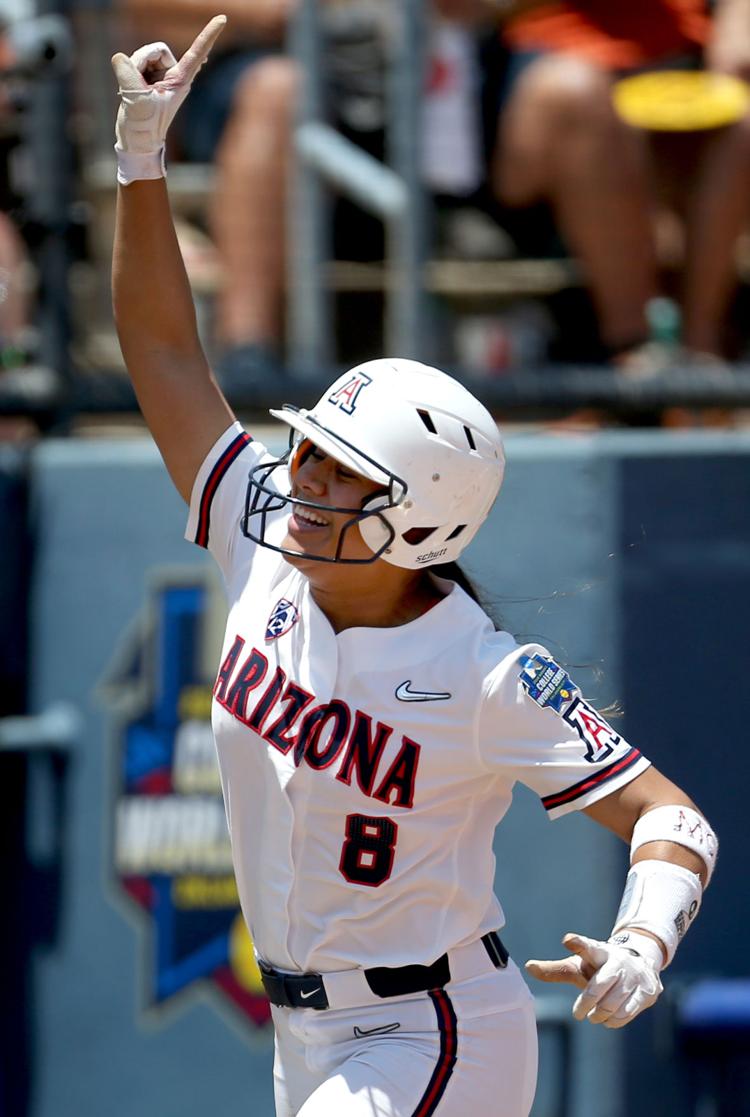 Arizona vs. Washington softball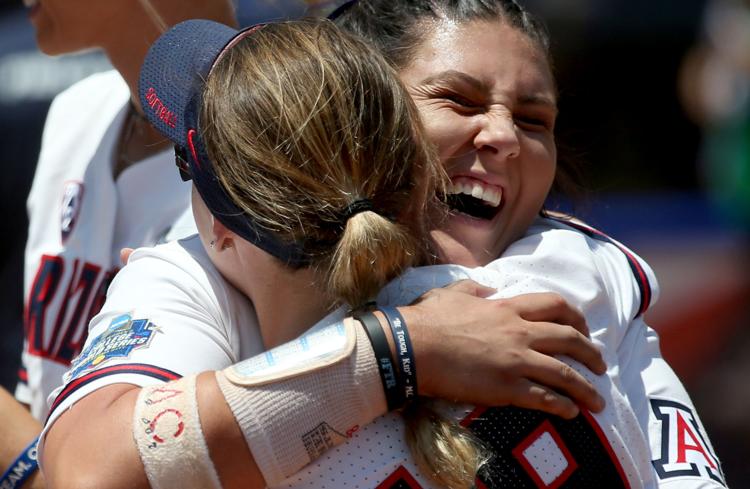 Arizona vs. Washington softball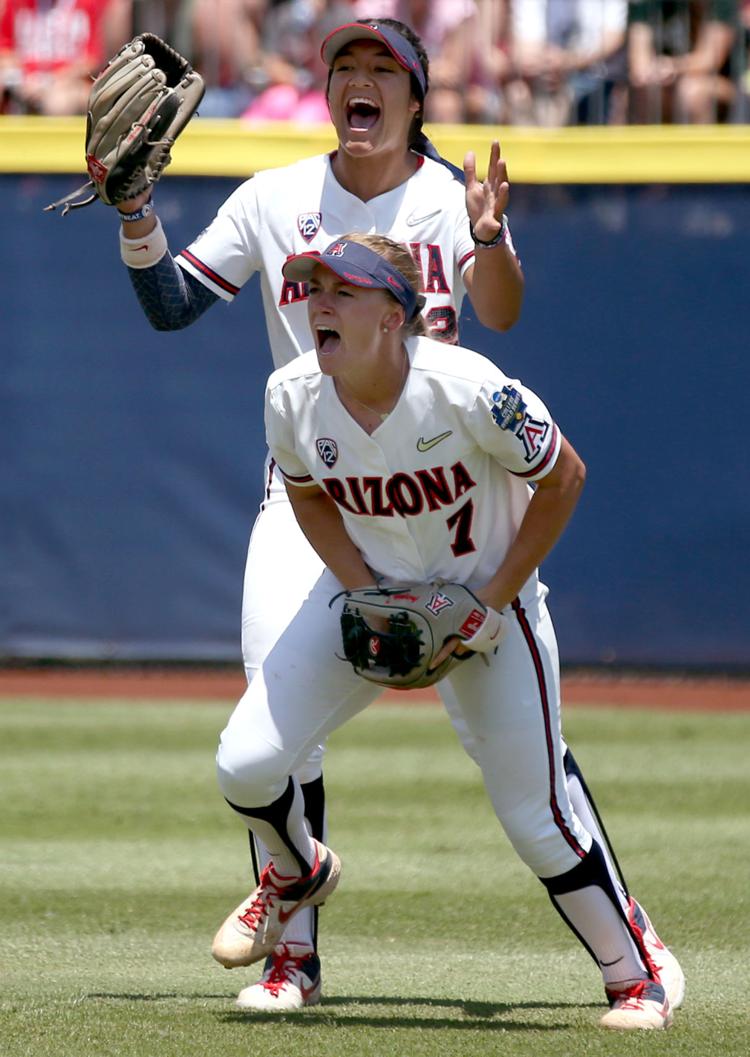 Arizona vs. Washington softball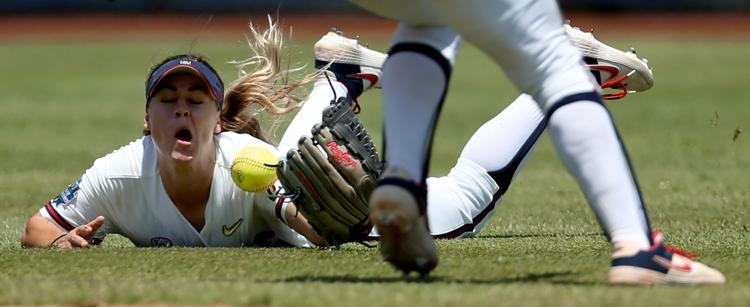 Arizona vs. Washington softball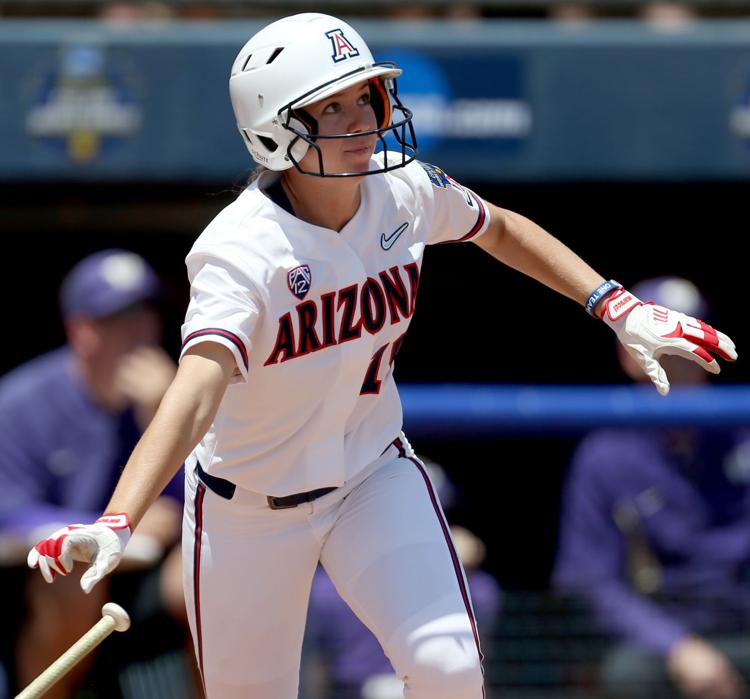 Arizona vs. Washington softball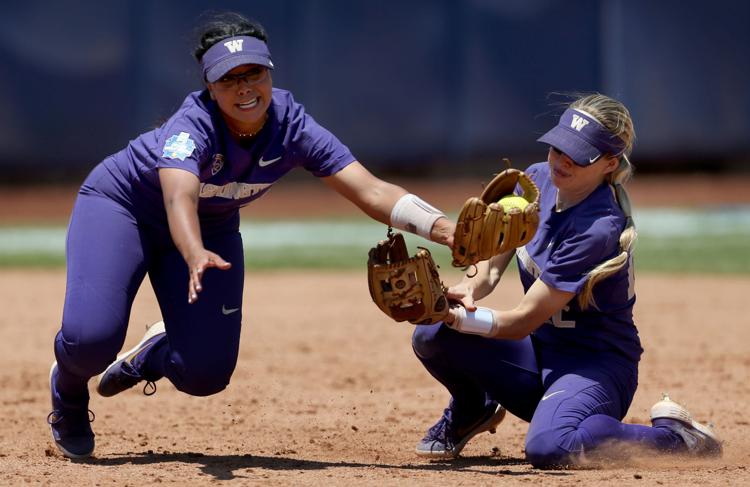 Arizona vs. Washington softball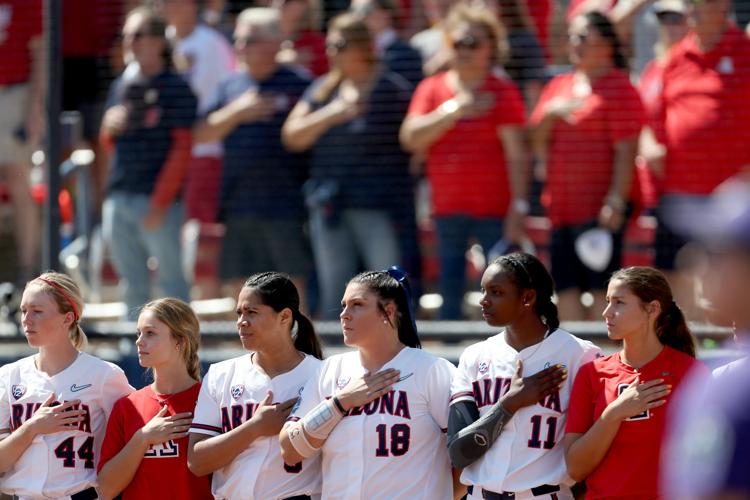 Arizona vs. Washington softball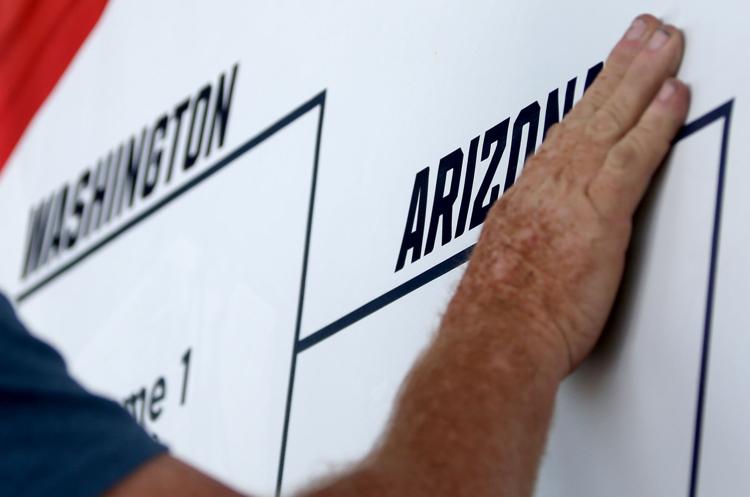 Arizona vs. Washington softball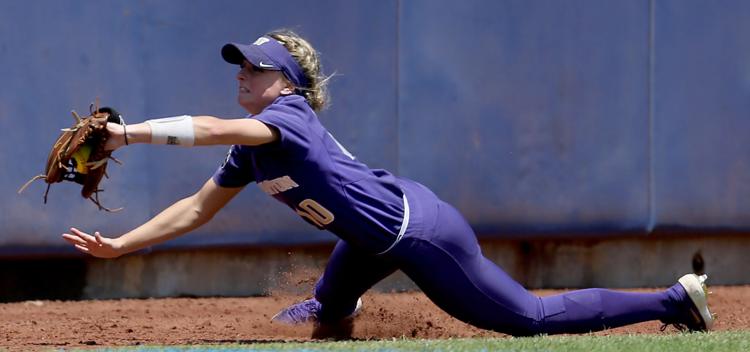 Arizona vs. Washington softball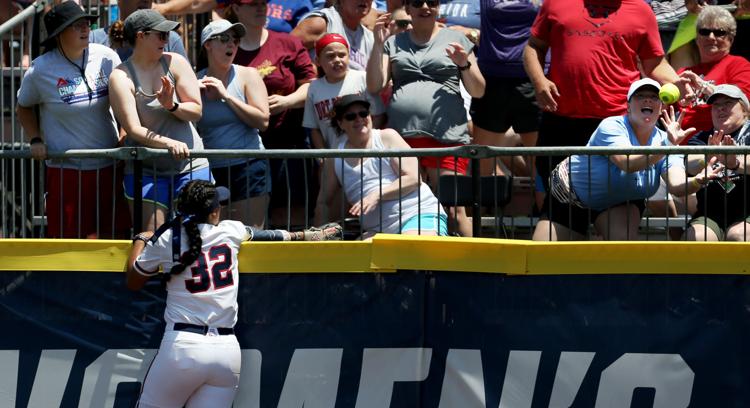 Arizona vs. Washington softball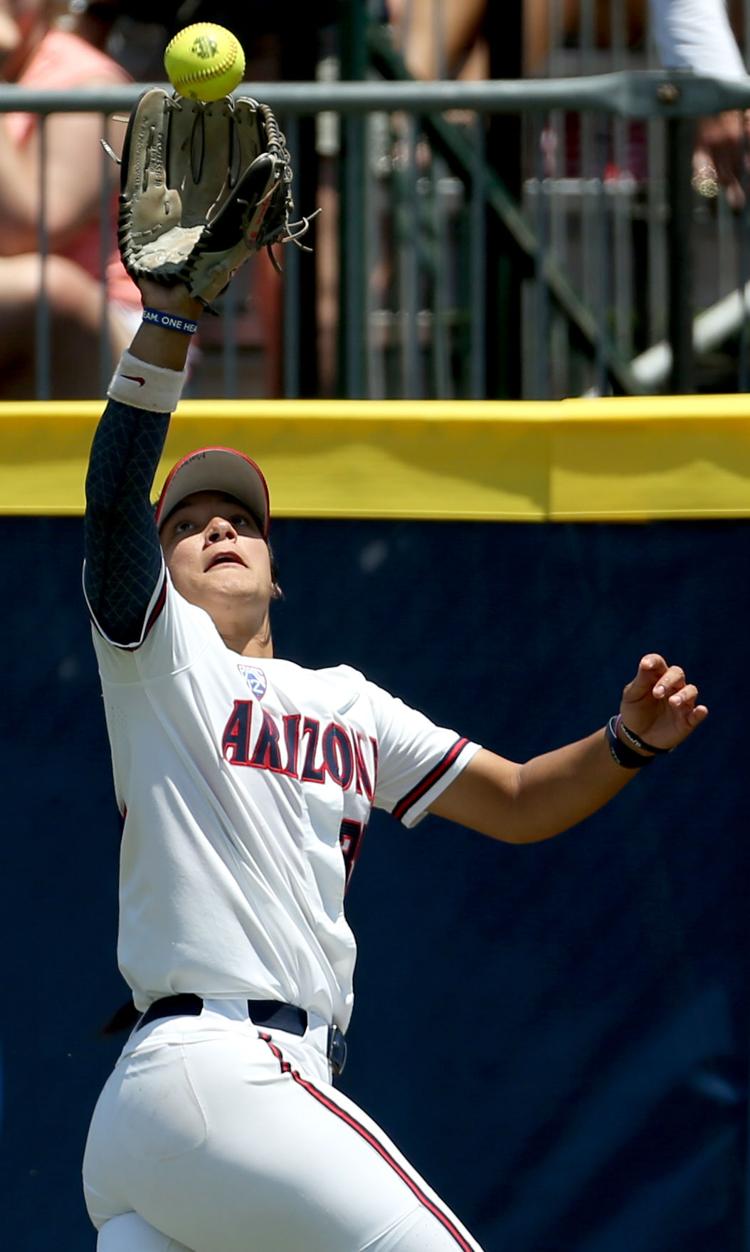 Arizona vs. Washington softball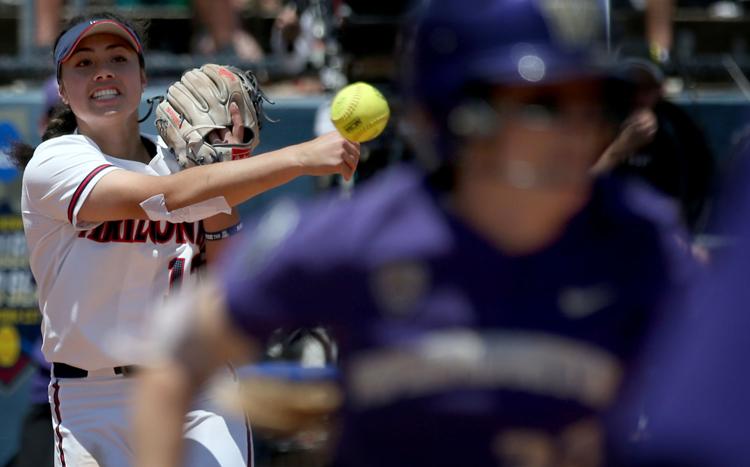 Arizona vs. Washington softball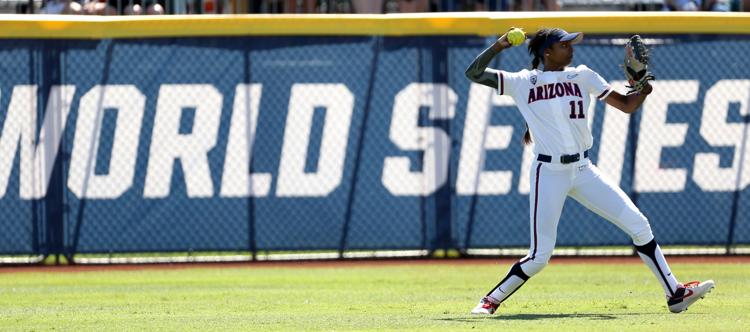 Arizona vs. Washington softball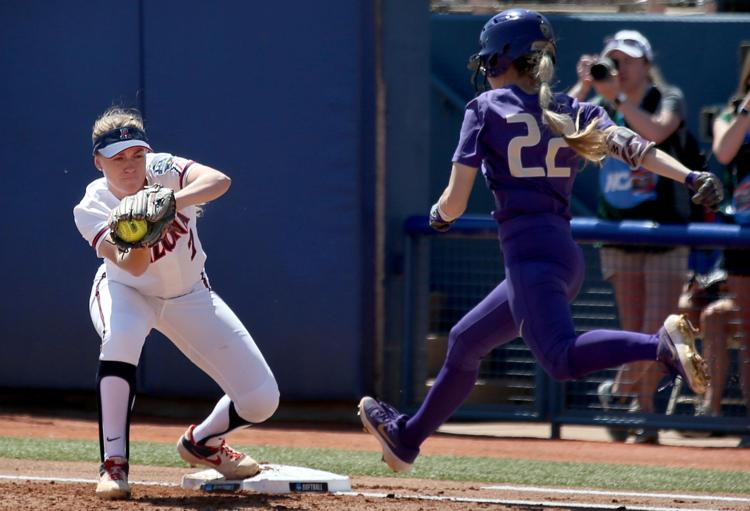 Arizona vs. Washington softball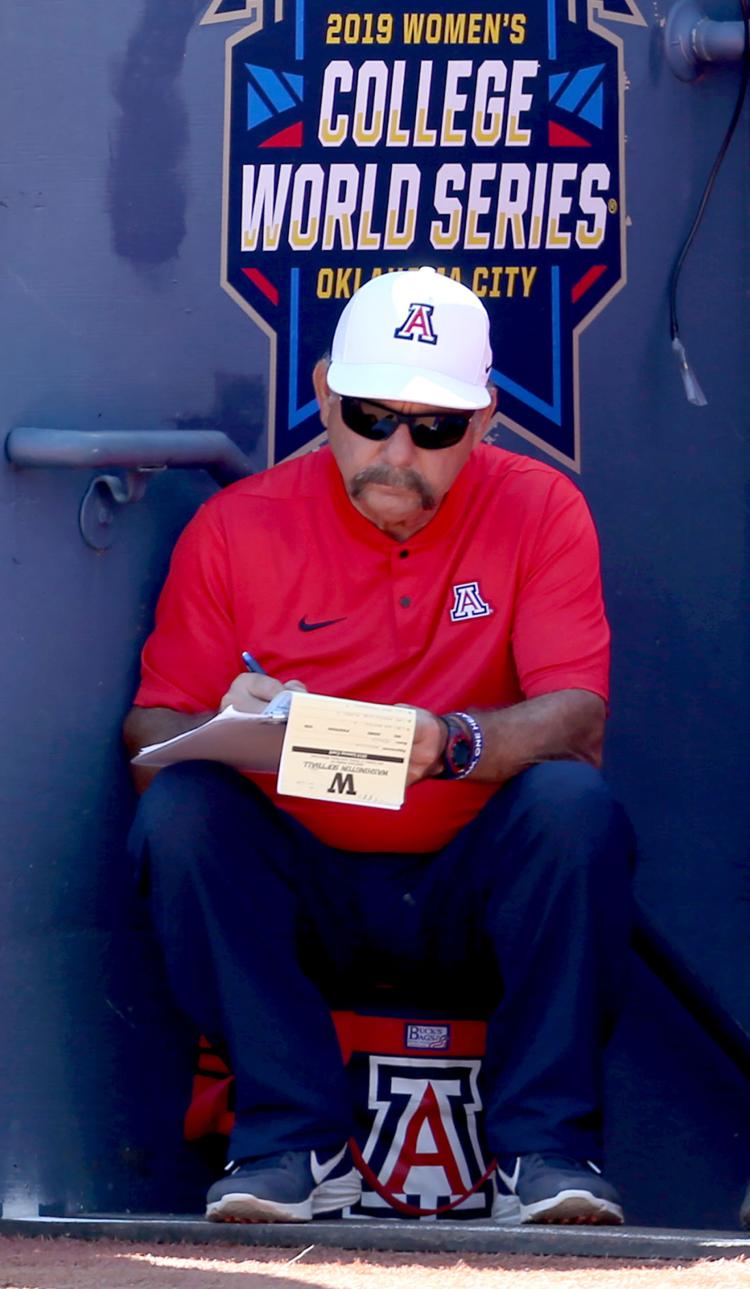 Arizona vs. Washington softball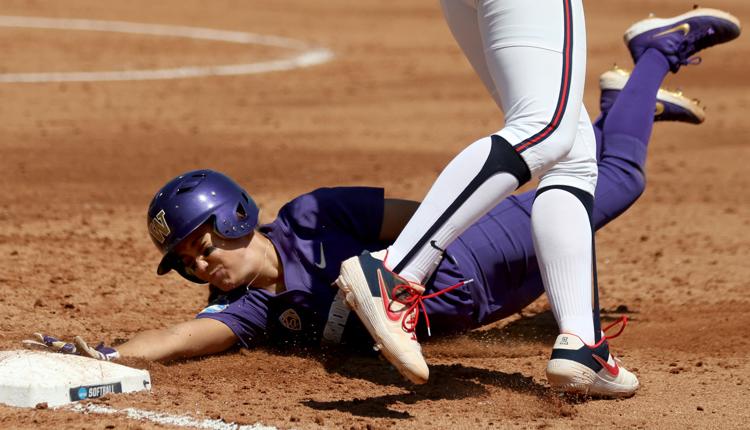 Arizona vs. Washington softball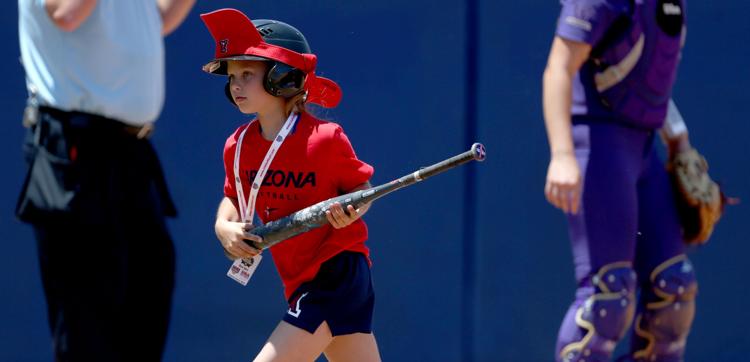 Arizona vs. Washington softball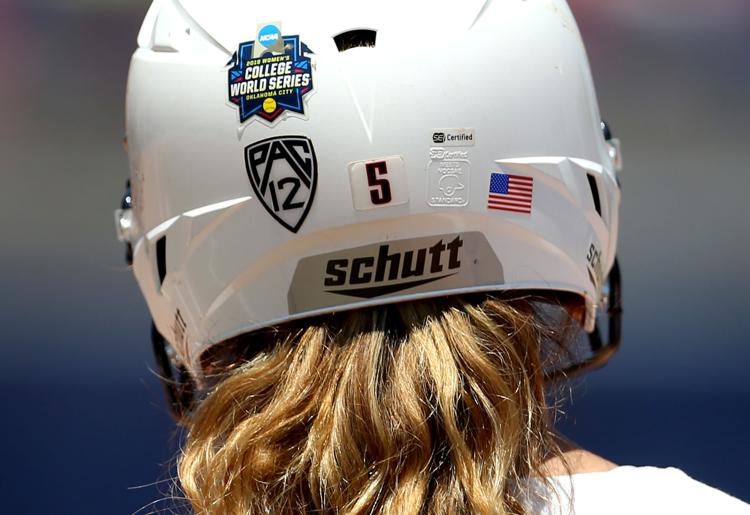 Arizona vs. Washington softball