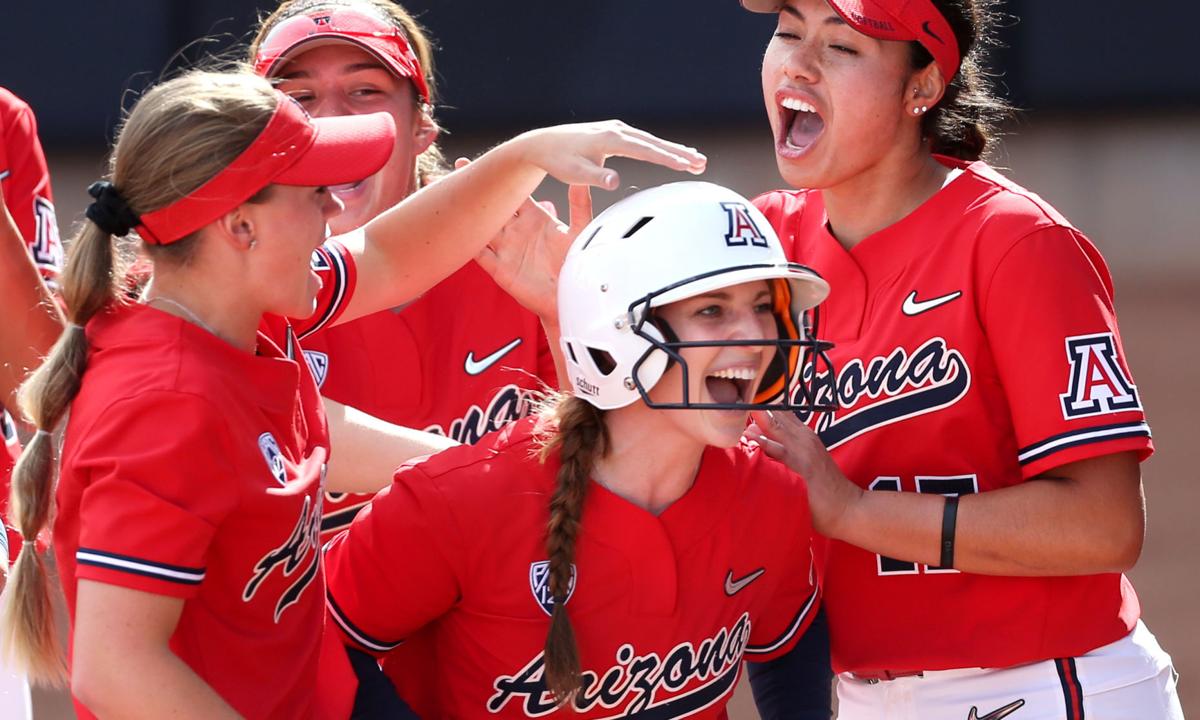 Tamara Statman is a woman of many talents. 
She was an Arizona Wildcats softball player, sure, but also a star in the classroom. And a radio host. And a swing dancer.
Since graduating from the UA, Statman has become a teacher in the Tucson Unified School District, returned to her passion for radio at Cumulus Media. She was even named Miss Tucson Del Sol. 
Now, Statman's an author.
Her book, "The Real Deal Student-Athlete Success Kit," is a guide for high schoolers and student-athletes who have just started their college athletics career and a helpful resource for parents. Paperbacks have been available for purchase since Wednesday; the book is also available on Kindle.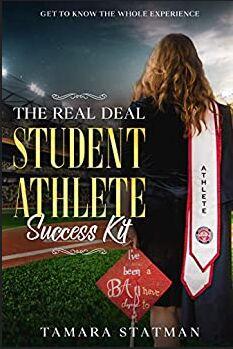 Statman recently joined The Star's Wildcast podcast to preview her book and share her favorite memories of playing softball at Arizona.
What can readers expect when they delve into the book? 
A: "I would describe it as tidbits mixed in with how you can make yourself successful after being a student-athlete. It's not a tell-all book; there are definitely things that I don't think I'd want to write in a book and have all that dirty laundry just kind of out there. But when I did research for this book, I realized that there are no books on the student-athlete experience; It's all about mental toughness or recruiting, and there's nothing available for people being interested in being a student-athlete or want to know what it's like so I was like, 'Hey, I did that. There are millions and millions of high school student-athletes that I'm sure would love to know what it's like.' It's a quick read, which I think is good for high schoolers, because I know when I was in high school, some people would hand me 'The Mind of a Champion' and it's a pretty thick book; I read only the first 10 pages. I'll read it soon, because I think it'll mean a lot more to me now that I'm older." 
What was your motivation to write this book? 
A: "A former Arizona alumnus inspired me to write this book, because he was like, 'Oh, you have a unique experience.' I've always been a writer, but like everyone else, you start a story and then you never finish it. For me, I wanted to outline and define what being a student-athlete is like from working out to your social life. There is an expansive amount of things you do as a student-athlete and I wanted to show people that you can do it all."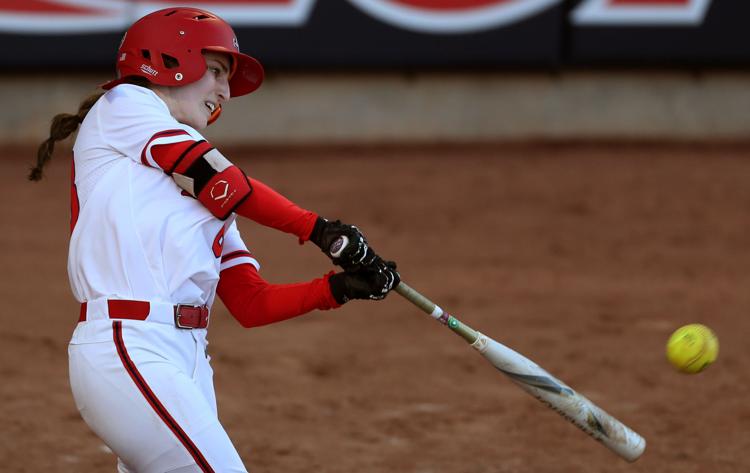 How much did you write about UA head coach Mike Candrea and his influence on you? 
A: "He actually wrote the foreword of the book. I gave him the book and said, 'Hey Coach, could you read this? And could also write the foreword? I hope I don't say anything that incriminates anybody.' I asked him to write the foreword, because his teaching and coaching meant a lot to how I progressed as a player but also as a person. He's not one of those coaches where he just coaches you for four years and then says, 'Peace!' He's one of those coaches that stays in your life for a while. … A lot of my examples are from my experiences so I mention Coach and specifically call him just Coach. It's a big part and I have a section that focuses on how you talk to a coach."
So how do you talk to Coach Candrea? 
A: "How do I talk to Coach? When I was a freshman, I was really scared of Coach, because you know, it's Coach. I was terrified to go into his office and say the wrong thing. He has a lot of stuff in his office and I looked for a new thing every time I went into his office so I could talk to him about it. He put new things in his office so I could find it when I walked in there. He started to do that during my senior year. He'd be like, 'I put something new in my office,' and I pointed it out and he said, 'No, that's been there for 20 years.'" 
What was the biggest lesson you learned from Candrea? 
A: "The biggest thing (I learned) is that there will always be another day. The sun will always come up tomorrow. You could have a terrible day, but you need to move on from it, because the sun is going to rise tomorrow and you're going to have to attack the day; that's something Coach made apparent. Softball is a game of failure and you really have to learn how to take things for what it is, learn and move on. He always said, 'The sun is going to come out tomorrow, everything is going to be OK and you just attack everyday like it's a new day.'" 
What was your favorite memory of playing under Candrea? 
A: "It was my freshman year and all I remember is I was running and I rounded third base and it was the game-winning run. He was doing the arm circle and running with me, and he came up to me afterwards and basically said, 'I'm glad you got there, but I almost beat you to home plate.'" 
Another part of your book is what parents should expect when they send their student-athlete child to college. How do you address it? 
A: "The book kind of glosses over what the experience is, but I think it really prepares parents for what to expect from their student-athlete and how hard being a student-athlete is. My first week of college, I could barely lift a weight and I was basically crying in the weight room, because I couldn't lift a 25-pound weight. Parents will be able to look at that and say, 'Oh, this isn't like how high school was,' when you're the big fish in a little pond, it's not like that anymore. You come into college like a baby freshman trying to figure things out. I also talk about the social life aspect and as much as parents don't necessarily want to hear about, it's in there, because it's a part of the college culture and because there are no books like this, it wouldn't do it justice to leave that part out."
Contact sports content producer Justin Spears at 573-4312 or jspears@tucson.com. On Twitter @justinesports