Shortstop Jessie Harper will never forget the moment Arizona softball coach Mike Candrea told his players their season was over.
For athletes across the county, it was difficult to accept, but for this group especially, it was a devastating blow.
"There was not a dry eye in the room," Harper said. "All my teammates shared a moment, crying together, because we were so excited for this year. As a senior, I knew our team was very special."
The Wildcats (22-3) had made their case as a national title contender, or even a favorite, with a No. 4 ranking when the NCAA canceled the Women's College World Series on March 12. Two days later, the Pac-12 canceled spring sports altogether.
Harper, second baseman Reyna Carranco, center fielder Alyssa Palomino-Cardoza, third baseman Malia Martinez, pitcher Mariah Lopez and pitcher Alyssa Denham, all seniors and All-America candidates, had their sterling careers abruptly ended.
"It was a horrible, horrible phone call, and the only thing I could tell her was to try to stay positive," Jim Harper, Jessie's father, said. "This can't be the way it ends, to end her career on an email."
Less than a week later, the NCAA gave spring athletes hope, announcing potentially another year of eligibility, and coaches rushed forward in support.
"I'm so happy for not only our six seniors, but all seniors around the country, who didn't deserve to see their careers end this way," Candrea said in a statement.
The NCAA Division I Council Committee is expected to hold a vote and discuss logistics for the change on March 30.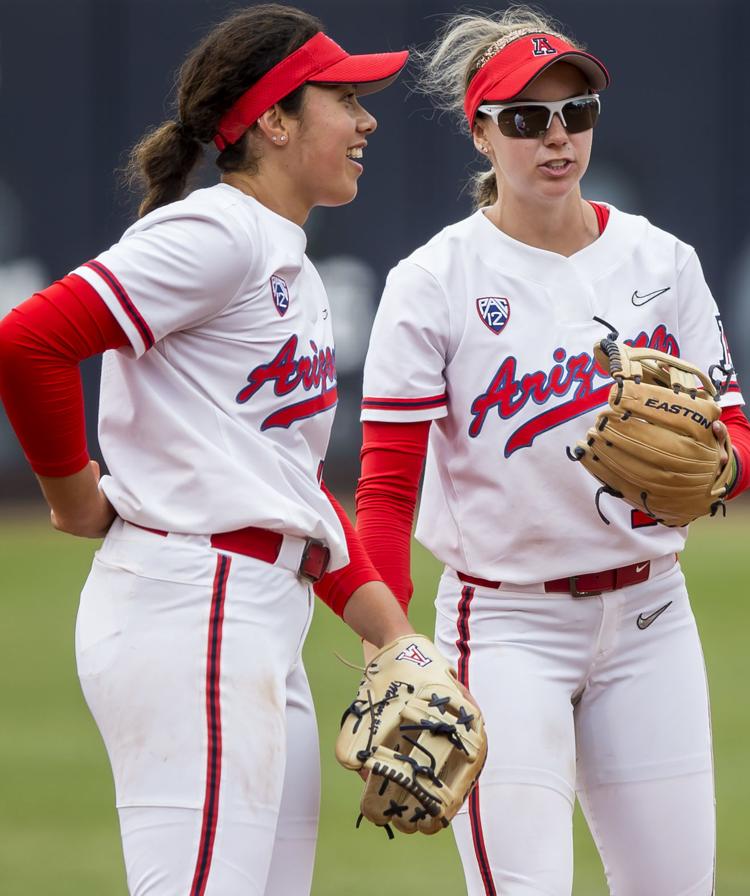 For Jessie, at her family home in California, along with her sister, Arizona State sophomore outfielder MaKenna Harper, it provided a hopeful glimpse at a return of normality after an unreal and elongated absence of softball.
"I've been playing softball since I was six years old, so that's pretty much all I know," Jessie said. "When I got that little sliver of hope, I was extremely thankful and hopeful that everything will all work out."
If everything does, and Jessie gets to return for one more season, she'll have a chance to make history.
Just 19 home runs shy of Lauren Chamberlain's all-time NCAA record of 95, Harper could have reached that total in the remaining 31 regular-season games and postseason. She hit 16 bombs from this point and beyond last season.
Instead, with another year, barring injury, the record will almost assuredly be broken. Her annual home run totals are 19 as a freshman, 18 as a sophomore and 29 as a junior. She hit 10 in just 25 games as a senior, her best pace yet.
"To be honest, Jess was home pretty much all summer before this season, and we didn't even talk about the record," Jim said.
"All she mentioned was she really wanted to get back to Oklahoma City. I read stuff on Twitter that say it's not fair if she keeps her home runs, but to be honest with you, as a dad, I don't really care. I want my daughter to finish her career on the field, fighting for a championship."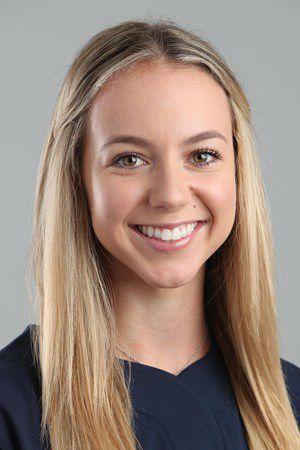 Given the threat of never playing again, Jessie didn't think much about her record chase. Instead, she thought of her teammates, who still keep in touch via a group chat, and her coach, in whose footsteps she always wanted to follow.
"I would be the happiest person ever, taking advantage of every opportunity to learn more from my teammates and make stronger connections with my coaches," Jessie said.
"Really just take a moment to reflect, because I am so thankful for what softball has given me."
Deep down, the sport is fueled by a passion to play. There isn't much of a professional league, post-college sponsorships are limited and most who make a career out of it end up back in college softball as a coach. Even with its recent growth, softball isn't a money maker at most, if any, schools.
That financial constraint provides the gravest concern for those athletes. Without NCAA relief, schools will have to decide whether to give another scholarship year to a current athlete or an incoming freshman. As is, each softball program provides about 12 scholarships to a team of roughly 20-25 players.
Jim, Colorado's starting kicker when it won the football national championship in 1990, had some strong words for the NCAA, as it considers how to solve this issue.
"I've never once seen the NCAA hurting for dough," he said. "So in that sense, I think the NCAA might have to open up the vault a little bit and get some of that money I made them 30 years ago and help out these kids today."
Be the first to know
Get local news delivered to your inbox!