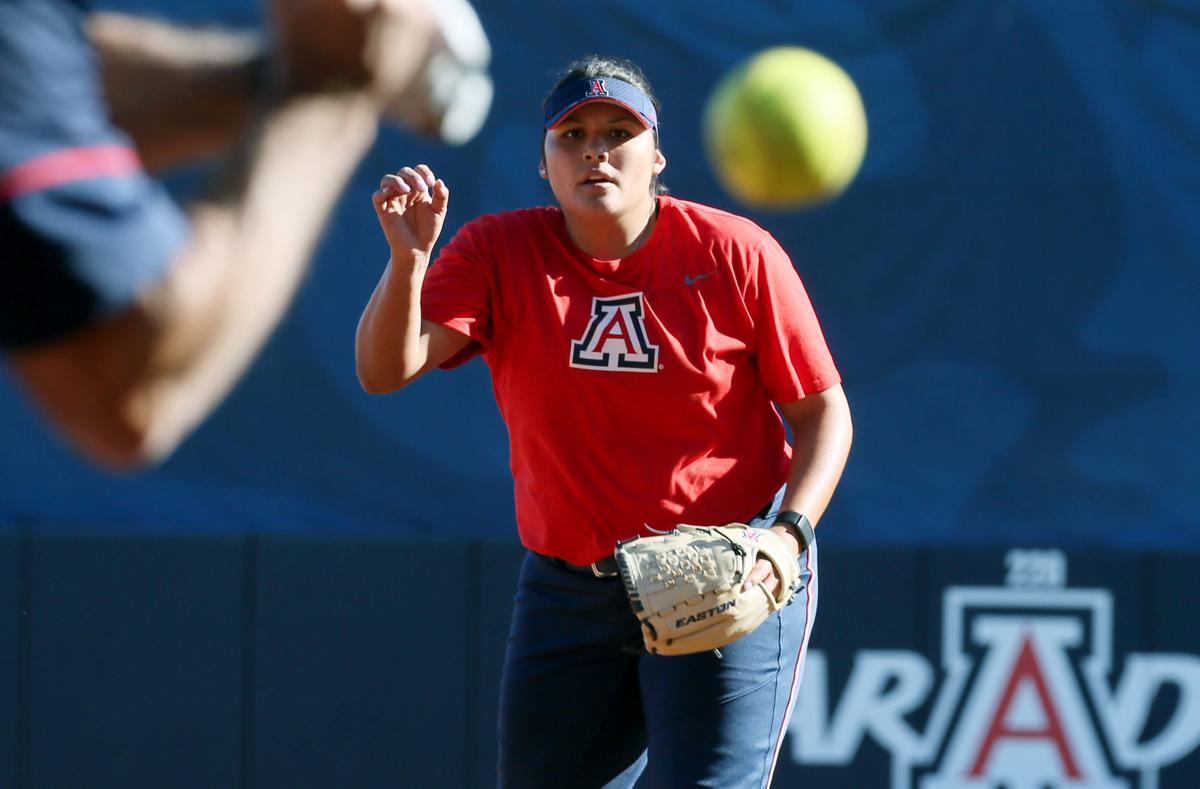 UA softball coach Mike Candrea stood in the middle of the outfield at Rita Hillenbrand Stadium on Thursday and talked about the depth and experience of this year's team.
Eleven of Arizona's 19 players are upperclassmen, and many of them play multiple positions. There are so many combinations across the field that Candrea hasn't decided — or won't announce — his starting first baseman yet. Will it be Alyssa Palomino-Cardoza, Ivy Davis or Hanah Bowen? He'll know by Feb. 7, when the third-ranked Wildcats open their season at the Kajikawa Classic in Tempe.
One Wildcat, however, is both experienced and brand new. Right-handed pitcher Mariah Lopez transferred to the UA last summer from Oklahoma, where she went 51-2 in three seasons. Lopez posted a 1.61 ERA, 355 strikeouts, and only 55 walks in 295 innings for the Sooners. She was part of the Women's College World Series finals, where the Sooners lost to UCLA.
Lopez has history with many of the Wildcats, which is one of the reasons she is in Tucson.
Lopez has known Jessie Harper since she was young and playing — and winning — the 10U National Championship. She played on the same club team — the OC Batbusters — as many Wildcats, including Reyna Carranco, Malia Martinez, Palomino-Cardoza and Dejah Mulipola. Mulipola will redshirt this season while she plays with the U.S. Olympic team.
Lopez talked to the Star on Thursday about why she picked Arizona, what she's been working on in the offseason and what it must be like to face a lineup with Harper and Palomino-Cardoza:
What was your process for deciding to come to Arizona?
A: "It was just time for a change in my career, and I'm really happy that Coach Candrea gave me the opportunity to come in here and play. I felt like it was a new chapter for me to start, and I'm glad that I am here.
"I was actually recruited in the beginning of my freshman year (of high school), which is when I committed to Oklahoma. But this was one of my choices before I had committed. I always had (Arizona) in the back of my mind because I was interested in the school in the first place, but obviously the winning tradition that Coach Candrea upholds at this school. And I think the blue-collar mentality that I've always been interested in."
You played against Harper in high school. Did you ever think you'd play with her in college?
A: "I obviously never thought that I'd play with her again. … Having all these girls here and especially Jessie, too, it's been cool that I've come full circle … and I'm ending with these girls that I started with."
How do you complement Alyssa Denham, the other senior pitcher?
A: "I think as you guys know, she throws down and I'm the opposite of that — I throw up. I think that it's kind of a pretty good combination with the two of us and then also the other pitchers that we have on staff — Marissa (Schuld), Vanessa (Foreman), and 'Bo' (Bowen). It's a complete staff and we all have different looks."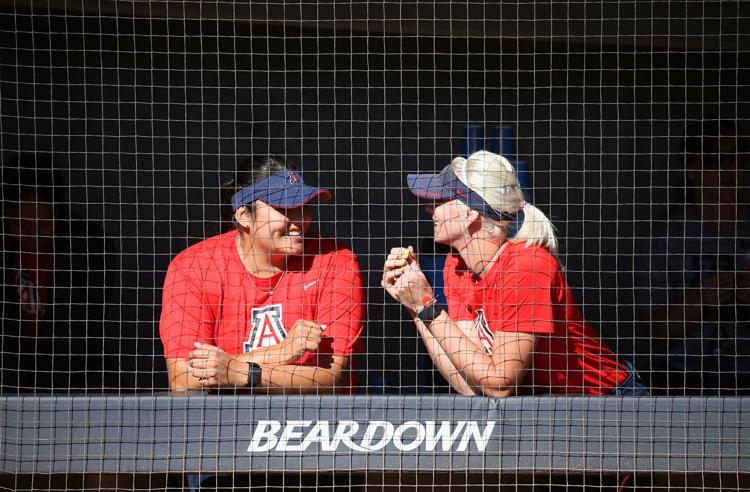 How does a lineup with Harper and Palomino-Cardoza make a difference? How would opposing pitchers face them?
A: "It really is a nice thing to look at. They are very good hitters and bring a lot of power to the plate. Also scoring runs for us, which is really pivotal to our success as a whole team. It's going to be a fun, fun season for sure.
The lineup is "pretty deadly. Honestly, there's no room for mistakes and you kind of have to go straight at them."
What's the biggest thing you've been working on in the offseason?
A: "It's hard to pinpoint. I'm still doing what I have always been doing, but just adding a few final touches. I don't want to reveal it just yet just because I want everyone to see maybe if there's a difference in the first game, so I'm just going to leave it at that."
Be the first to know
Get local news delivered to your inbox!