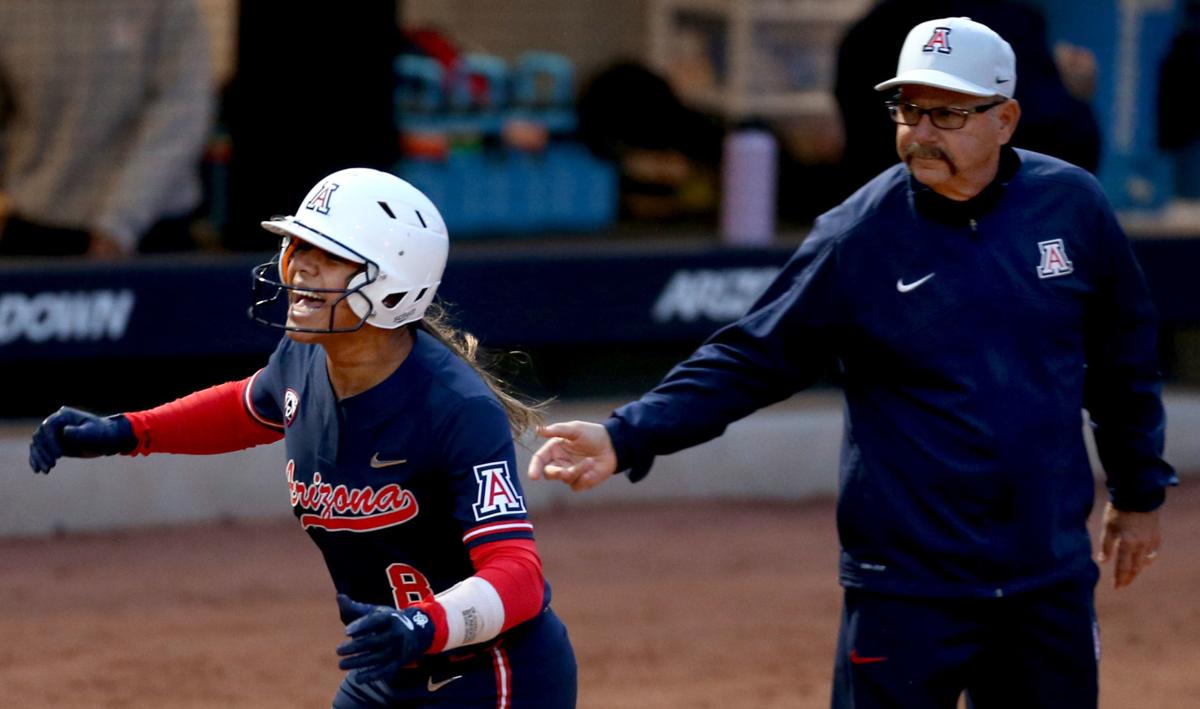 Every now and then Arizona softball coach Mike Candrea drives by Hillenbrand Stadium just to remember what could have been.
"It's hard to describe, like someone just pulled the sheets from underneath you," he said. "That became very different emotions for me once we knew (the seniors) were coming back. Now all of our energy is getting prepared for whenever the day happens where we can get prepared to get going."
Candrea, like many, doesn't seem to know when that will be, calling it, "waiting for the unknown." Arizona President Robert Robbins' announcement of returning to in-person classes in the fall was a shining light, spreading optimism of something resembling normalcy.
"The good thing about our sport is we have the entire fall to get prepared," Candrea said. "The sense of urgency that I'm sure soccer, volleyball and football feel is a little different. But truthfully, the key for all of us is to get football going. That's a major step and really where all of our energy is going right now.
"But for softball, the day we can start working out, I think it will be kind of what we're used to."
That is crucial for a team with national title aspirations but an unorthodox roster.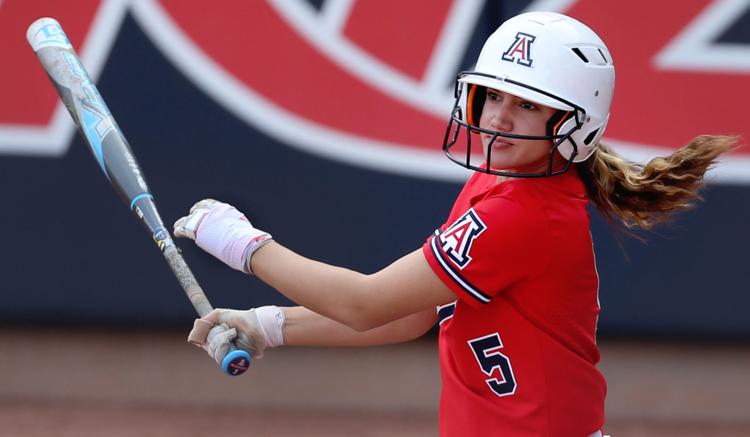 When the season abruptly ended, Arizona was ranked No. 4 with a 22-3 record. All six seniors — Alyssa Palomino-Cardoza, Reyna Carranco, Alyssa Denham, Jessie Harper, Mariah Lopez and Malia Martinez — will return, as will catcher Dejah Mulipola, who redshirted last year to train with the USA team.
Candrea feels the NCAA's move to grant this extra year of eligibility will lead to one of the highest-quality softball seasons ever. However, other programs aren't similarly situated.
Texas, ranked No. 3 last season, had three players, with a combined 258 starts, elect not to take the extra year. Arizona State, No. 17, loses pitcher Samantha Mejia, who led the Sun Devils with 16 wins in 2018. Outfielder Kyra Walker leaves No. 23 Baylor as the program's all-time batting leader, and no seniors will return at Wisconsin, which received votes in last year's final NFCA poll and yet, foreclosed the opportunity to return for all spring sport seniors.
This variety of outcomes reflects the costs associated with a decision to return, and not all of them are financial. Since the announcement from Arizona's seniors, five teammates have decided to transfer — Ivy Davis, Marissa Schuld, Vanessa Foreman, Carli Campbell and Jenna Kean.
That leaves next year's roster with an odd mixture of very experienced and very inexperienced players: seven returning seniors, two soon-to-be seniors, two juniors, four sophomores and eight freshmen.
"We had some very honest and open conversations with kids about their future and playing time," Candrea said. "For many of them, this was the time for them to look at other options if that's what was on the table for them. It has helped me to be able to help these kids, who maybe saw their playing time wasn't going to be what they wanted, to make those decisions and make a change.
"I always hate losing any kid, but I did know it was going to have an effect."
The absence of a final hurrah for his seniors, particularly no Senior Day, outweighed those and any other considerations.
"My first thoughts were we cannot let this senior class end this way," Candrea said. "I felt like someone closed the book on us, and we didn't get to thank these players for what they've done for our program."
Be the first to know
Get local news delivered to your inbox!