There isn't much history between Arizona and Ole Miss when it comes to college softball. The Pac-12 and Southeastern Conference teams have only faced each other once before — when the Wildcats beat the Rebels 3-2 on Feb. 6, 2004.
But that will change this weekend.
The sixth-seeded Wildcats host No. 11 Ole Miss in the Tucson Super Regional, which starts 4 p.m. Friday at Hillenbrand Stadium. The winner of the three-game series will secure a trip to the Women's College World Series.
Arizona (45-12) is in search of its first visit to Oklahoma City since 2010. It would be the program's 23rd WCWS appearance. The Rebels (41-18) are still looking for their first trip to the World Series.
"We feel like we've really got a good ballclub," Ole Miss coach Mike Smith said Thursday. "We've had a great SEC season, been able to take most of the series this year, so we feel like we've been battle-tested. When you're playing in one of the best conferences in the country, as like Arizona, we feel like, if you can get through one of those seasons, the grind of it, then you're seasoned and ready to go."
The Wildcats have developed unlikely rivalries in recent years, all of which solidified during the Super Regional round.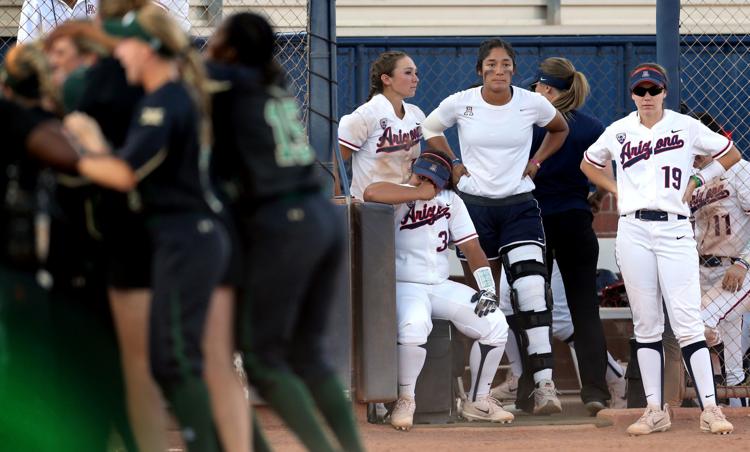 Two years ago, Arizona was the No. 2 seed when it hosted 17th-seeded Baylor at Hillenbrand. There wasn't much of a rivalry or colored history between the programs; Arizona had won 14 of the 21 games played between the teams before that series.
Arizona took Game 1, 3-2, to move within a victory of returning to the WCWS. Baylor won Game 2 after scoring four runs in the bottom of the sixth inning. The winner-take-all Game 3 came down to the seventh inning, when Baylor's Shelby McGlaun belted a three-run homer off Taylor McQuillin to give the Bears a 6-5 lead. The Wildcats would put three runners on base in the bottom of the inning, but couldn't bring anyone home.
Now the mere mention of Baylor brings up memories of that heartbreaking weekend for Arizona.
"The past is the past — there's nothing you could do to change it," McQuillin said Thursday. "We had to move forward and I think, for the most part, we've done a very good job of that. It stings — and it always will. But that's just part of the game."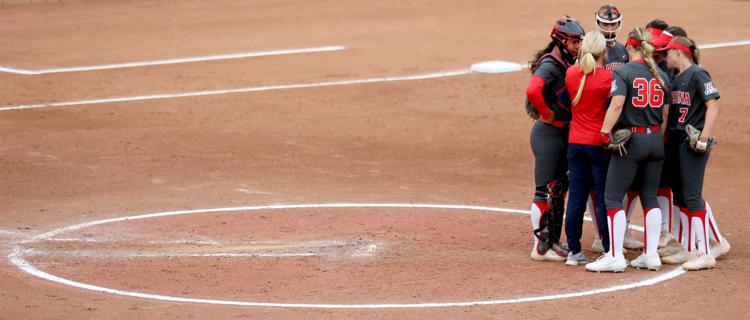 Arizona and Ole Miss have a limited history, but there are a few connections between the two programs. UA pitching coach Taryne Mowatt served in a similar capacity with the Rebels before coming to Tucson. Ole Miss pitcher Brittany Finney was born in Tucson and lived in the Old Pueblo until she was 4 years old.
"It was kind of weird coming back home a little bit," Finney said.
Finney, a senior, worked with Mowatt during her first season at Ole Miss. She spent her freshman year at Oklahoma, winning a national championship in 2016, before heading to the SEC. Finney has made 34 appearances in the circle this season, logging an 18-9 record with a 2.67 ERA in 141º innings.
Finney calls Mowatt, who led the Wildcats to a WCWS title as a player, "a great coach."
"She's incredible," Mowatt said. "She knows so much about the game and she was able to help me develop into, really, a great player. So it's a little bit different having to come in here and play against her."
Before Tuesday's practice, Arizona coach Mike Candrea said Mowatt could bring the team some extra knowledge and hoped to dissect any info over the next few days to prepare for the best-of-three series.
"I don't know how many of their players were there when she was there, but I think a large majority of them were," Candrea said. "So I think it should be helpful for us."
While the Wildcats' season has ended in the Super Regionals in seven of the last eight seasons, Candrea said he's not any more nervous for this weekend. He's just not the type of person to live in the past — or waste too much time worrying about the future.
"Sometimes you learn a lot about yourself in the tough moments and, to be honest with you, I've been through a lot in my life that has kind of kept this game in perspective," Candrea said. "I think that's the only way I'm going to live my life. It's not life-threatening. I'm going to do my job and I'm going to do it to the best of my ability and we're going to go out there and we're going to play a game.
"Yeah, we're there to win and we always are there to win, but it takes a lot to be able to walk away as a winner."