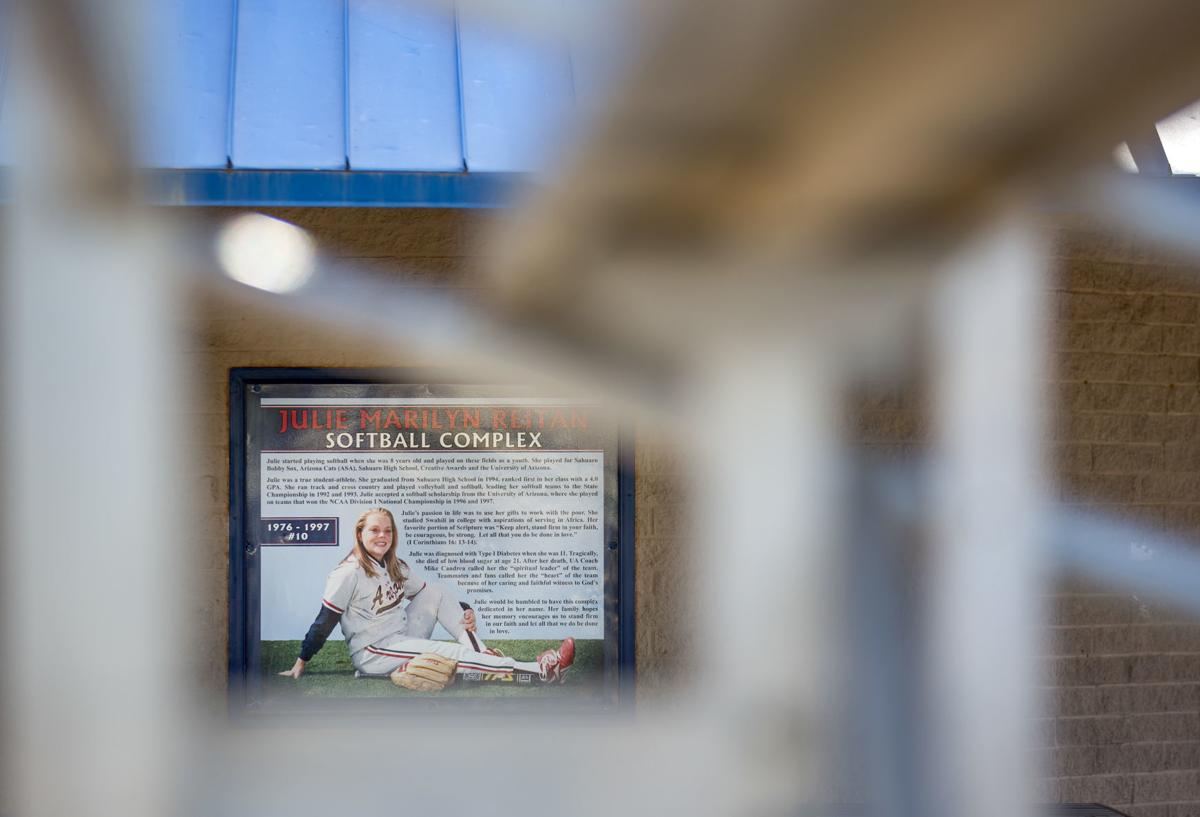 Dressed in a suit and button-up shirt, Mike Candrea slogged his way through downtown Tucson traffic on a cold and rainy night last month to give a speech at a Tucson City Council meeting.
Arizona's legendary softball coach wasn't there on business. It was a personal matter.
Candrea spoke to the council about Julie Reitan, the namesake of the four new softball fields at Lincoln Regional Park. Reitan, a former UA softball player, was a junior and just 21 years old when she died in June 1997. Reitan was diabetic and suffered from hypoglycemia.
In her final season, Reitan was a starter in the outfield, hit .318 at the plate and was one of the team's leaders.
Candrea called her "a young lady that dearly made a big impression on my life."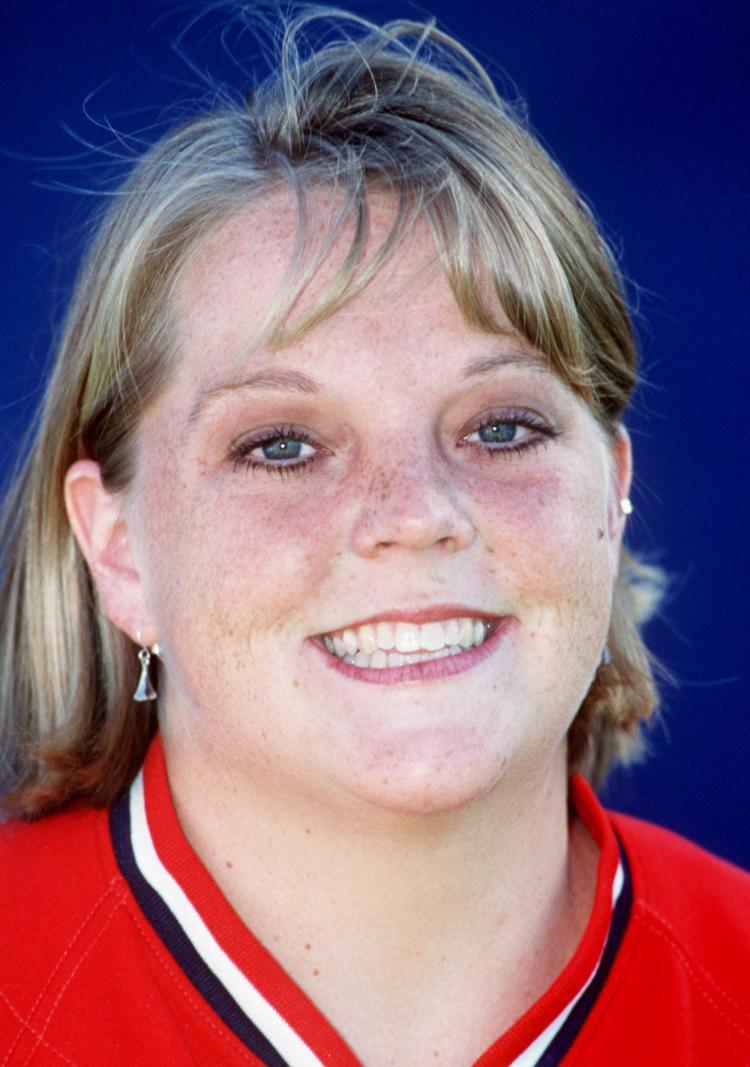 Reitan was a two-time state softball champion at Sahuaro High School who went on to play for Candrea's back-to-back Women's College World Series champions in 1996 and 1997. Reitan was months removed from her second national championship when she died.
Shortly after, the four softball fields at Lincoln Regional Park were named after Reitan. The complex was renovated in 2013 when four more softball fields were added to the north complex.
The council's decision to keep the name on the fields touched Reitans parents, Mark and Elaine. Though they now live in Seattle, the Reitans return to Tucson for a few months every year. They have season tickets to the UA men's basketball team and Candrea's softball team. Julie Reitan's memory is kept alive at Hillenbrand Stadium, where a cutout of her sits on the right-field wall. Reitan's poster was originally on the left-field wall, but moved over — next to former UA star Jennie Finch — during the stadium's $8 million renovation.
Candrea told the Reitans of his plan to thank the council.
"We thought that was really special," Mark Reitan said.
The Reitans regularly visit the softball complex named after their daughter when they're in Tucson. They walk around, reminisce and often watch girls play.
They say the fields are a way for people who didn't know Julie to understand who she was as a person.
"She had this saying that 'what happens in the dugout is more important than what happens in the field,' " Mark said.
"And what she meant by that was that she was all about the relationship with her teammates and being a kind person to everyone."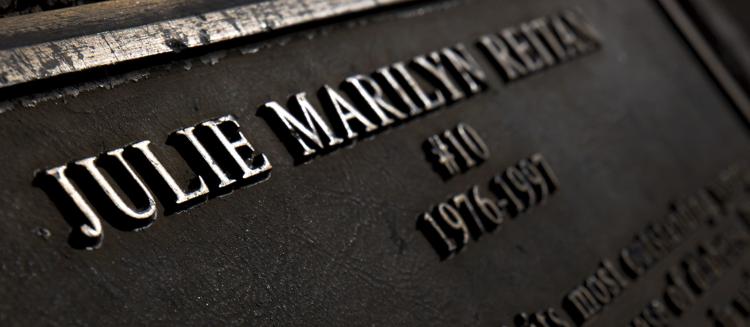 In their original letter sent in to the city when they asked for the fields to be named, the Reitans wrote that seeing Julie's name be honored in the community brings them "great comfort."
"I think this has continued to do that," Mark said.
Julie Reitan had dreamed of starting an orphanage after college. Her family has seen to it that she helps in other ways. The Reitans have helped send 100 African kids to college.
"This is a special family," Candrea said. "We just feel it was only appropriate we continue to name the rest of the complex in her name because she's a very special Tucsonan."