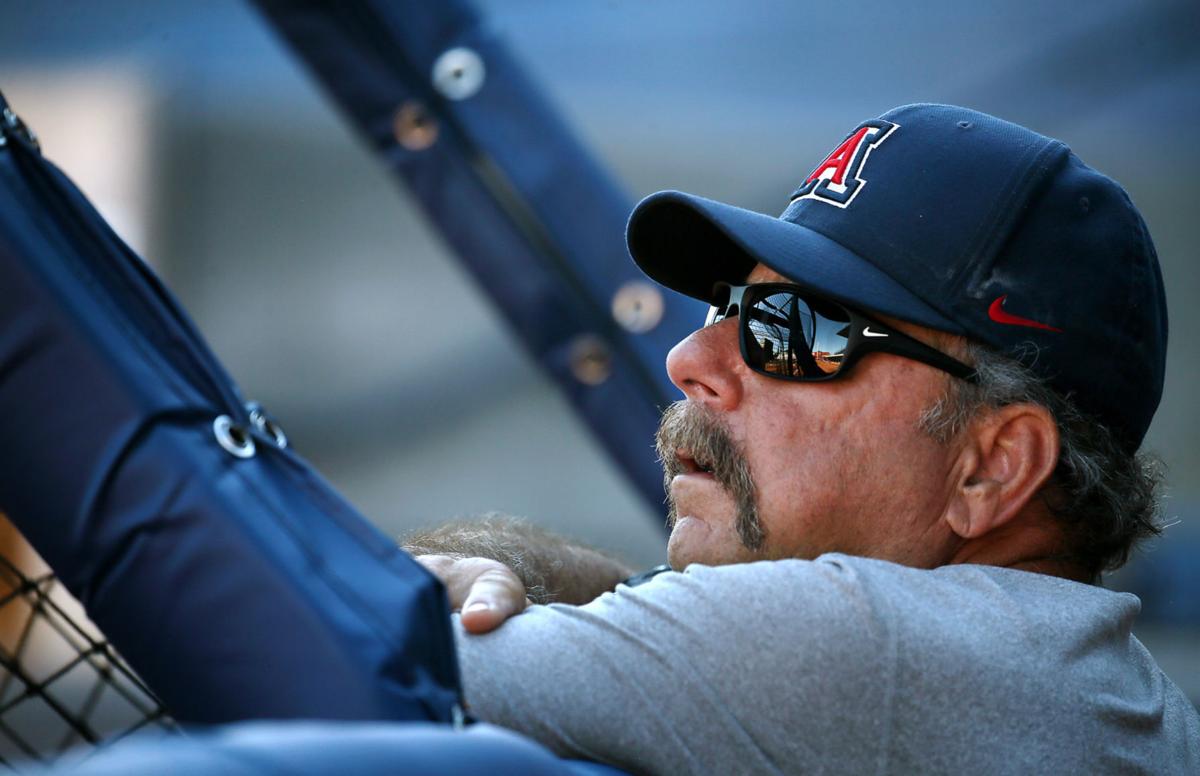 Arizona Wildcats softball coach Mike Candrea said Saturday that he was "thrilled" to find out that the NCAA will be granting an extra year of eligibility to athletes affected by the coronavirus cancellations, and offered his prayers to those affected.  
The UA athletic department delivered a statement on Candrea's behalf. It read: 
"Every once and a while we are reminded that life outside the white lines matters much more than the game we play inside of them. And while I try constantly to instill that in our players, nothing can quite prepare you for the news that we've dealt with in the past days. These are incredibly difficult times worldwide and this serves as a reminder that life is so much bigger than any game we will ever play.
"Our team meeting this past Thursday following the cancelation of our season was one of the most difficult moments in my 45-year coaching career. The 2020 team will always hold a special place in my heart, not because of what we accomplished or what I believed we may have accomplished in the future, but because every day I was able to coach them was an honor and privilege. They were an incredible team on the field, but an even better group of young ladies to be around at practice, in the weight room, in study hall, at team meals, everywhere. This team was special group that did things with high character, and I am proud to be their coach.
"I was thrilled to find out on Friday that the NCAA has decided to grant relief for the use of a season of competition for all student-athletes who have participated this spring. This will allow our seniors the opportunity to regain their eligibility. I'm so happy for not only our six seniors, but all seniors around the country, who didn't deserve to see their careers end this way. I know the NCAA has a lot to figure out between now and then, but I'm very thankful they did the right thing and moved quickly and definitively on this.
"I want to thank our incredible fans for all of their support this season. You continue to make Hillenbrand Stadium one of the best home environments in the country and we look forward to our next opportunity to play in front of you.
"My thoughts and prayers are with everyone affected by COVID-19. I am confident and thankful that the measures taken by the NCAA, the Pac-12 and the University of Arizona will help to slow this global pandemic and were made with the health of our student-athletes and their families, staff, employees and fans at the forefront of their decision making process. As we continue to get constant updates, we will take this one day at a time. Be safe and we will get through this together. The most important thing at this moment is to take care of your family, friends and your faith!"
Arizona was ranked No. 4 nationally and preparing to open Pac-12 play against Oregon State when the NCAA made the decision to cancel the NCAA men's and women's basketball tournaments and all spring championships. The NCAA's recommendation that athletes receive an extra year of eligibility could help Jessie Harper chase the NCAA's all-time home run record. 
Harper entered the season needing 29 home runs to catch former Oklahoma star Lauren Chamberlain for No. 1 all-time. Harper belted 10 in 25 games before the NCAA and Pac-12 canceled spring sports; assuming those statistics are kept, she'd need just 19 more to tie Chamberlain and 20 to take the top spot. 
The Pac-12 announced Saturday that it has suspended all organized team activities until March 29, at which point it will revisit its timeline. 
Be the first to know
Get local news delivered to your inbox!