Watch: 8 best things Arizona Wildcats said heading into Women's College World Series
Arizona will take another step towards its 10th Women's College World Series against Washington on Thursday. 
'This is everybody's dream as a kid'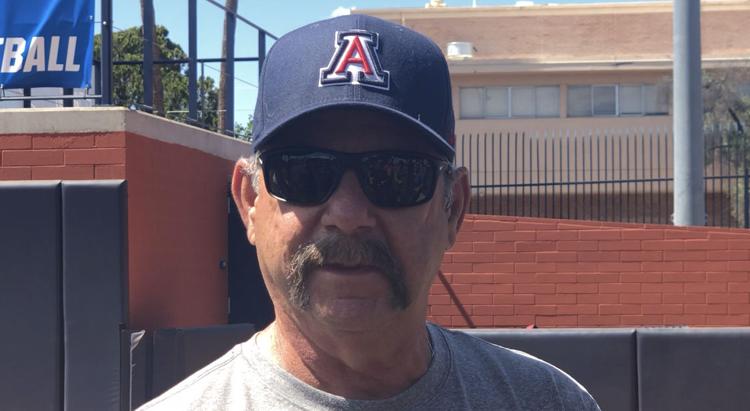 Arizona punched its ticket to the Women's College World Series in Oklahoma City for the first time since 2010 after taking down Ole Miss in the Super Regional over the weekend. 
UA head coach Mike Candrea is set to coach in his 22nd Women's College World Series, but looks to win his first national championship since 2007, a team led by current Arizona pitching coach Taryne Mowatt. 
Fortunately for the Wildcats, Arizona has faced the other seven teams this season: Washington, UCLA, Oklahoma, Florida, Oklahoma State, Minnesota and Alabama. Arizona went 4-7 against the aforementioned teams this season and were swept by Washington at home. 
The No. 6 Wildcats will face third-ranked Washington Thursday at 9 a.m. on ESPN. Candrea, pitcher Taylor McQuillin, outfielder Carli Campbell, shortstop Jessie Harper and catcher Dejah Mulipola spoke to the Star before the team's last practice at Rita Hillenbrand Stadium, here's what they had to say. 
Playing on the big stage is a dream come true
Arizona sophomore and Tucsonan Carli Campbell on going to the #WCWS: "This is everybody's dream as a kid." pic.twitter.com/nr5JwBjWjy

— The Wildcaster (@TheWildcaster) May 27, 2019
Learning from one of the best to pitch at Arizona
Taylor McQuillin on having Taryne Mowatt as her pitching coach:"Her coming here has been one of the greatest things for Arizona softball. ... I've learned so much from her." Mowatt threw 1,035 pitches in 7 days and led Arizona to the national title in 2007. pic.twitter.com/ZsdV2l44UM

— The Wildcaster (@TheWildcaster) May 27, 2019
Mindset after getting swept by Washington
Arizona pitcher Taylor McQuillin on how the Wildcats bounced back after getting swept by Washington: pic.twitter.com/ETnAXEglL5

— The Wildcaster (@TheWildcaster) May 27, 2019
Candrea's phone won't stop buzzing
Mike Candrea says UA and Central Arizona alumni reached out to him after the Wildcats punched their ticket to the #WCWS. "My text messages are still going crazy." pic.twitter.com/caVaukEr5z

— The Wildcaster (@TheWildcaster) May 27, 2019
Sometimes talent doesn't take teams to the WCWS
Mike Candrea on Arizona molding together at the right time: #WCWS "The best 8 teams will be at the College World Series, it's not always the best talent, and this team has really bought in to that." pic.twitter.com/bn0JpU0cNO

— The Wildcaster (@TheWildcaster) May 27, 2019