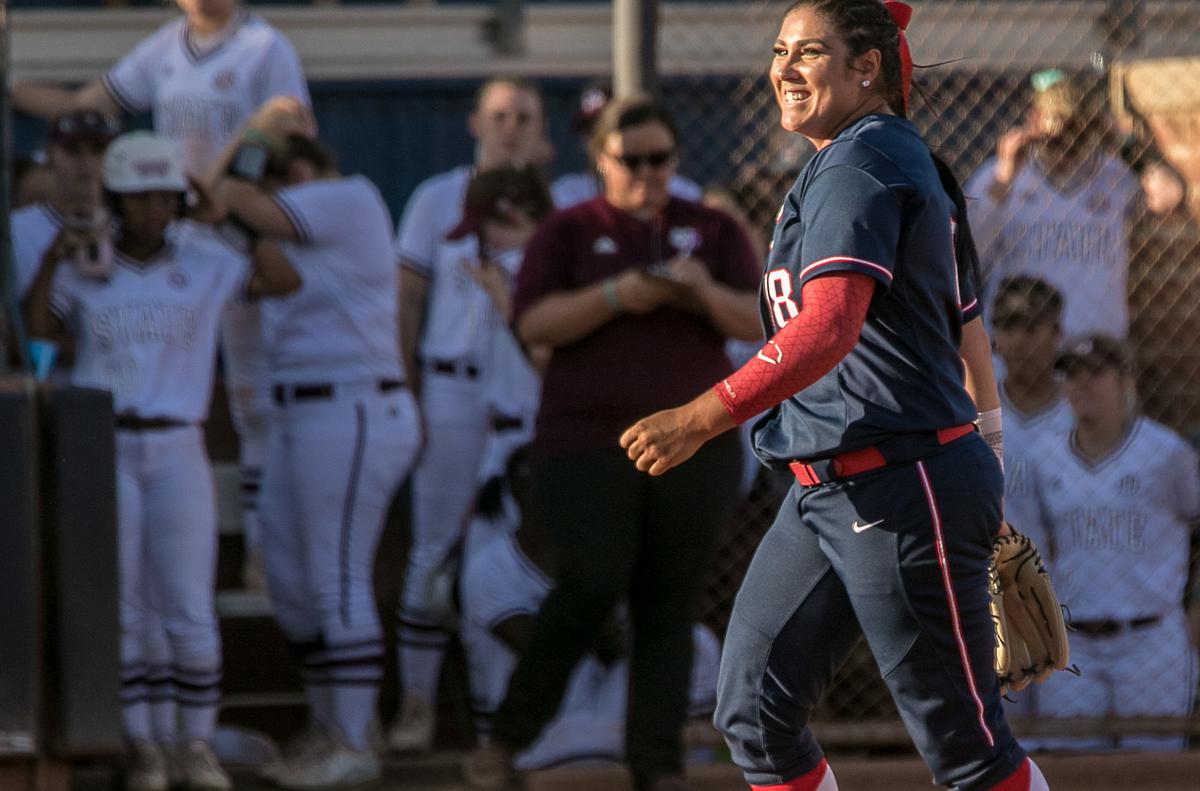 If the old Taylor McQuillin could see the current Taylor McQuillin, she'd be very proud of how far she's come.
The Arizona Wildcats ace was selected sixth overall by the Cleveland Comets in Monday's National Pro Fastpitch draft. McQuillin is the first Wildcat to be drafted since 2017, when four players — Katiyana Mauga, Danielle O'Toole, Mo Mercado and Mandie Perez — were taken among the top six picks.
The team and McQuillin's parents gathered in the Lapan Family Center for a potluck to watch the draft.
McQuillin's destination came with a bit of a coincidence: UA pitching coach Taryne Mowatt finished her pro career with the Comets, back when they played in New York and New Jersey.
"It's kind of cool just to see that sometimes things come full circle," McQuillin said, "and I get to start my career where Coach T left off."
McQuillin, who is expected to pitch when No. 7 Arizona plays Stanford on Thursday at Hillenbrand Stadium, will train with the Comets and the Mexican national team after the UA's season. The Comets play their first game June 7.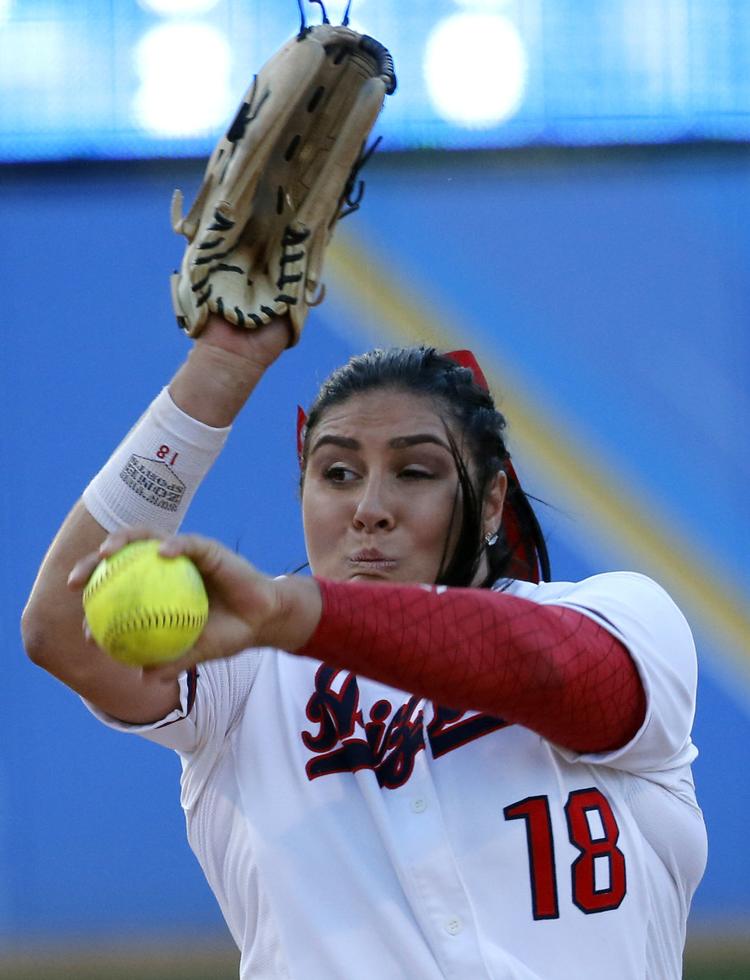 Center fielder Alyssa Palomino-Cardoza felt a rush of excitement when she heard her best friend's name called. The two have known each other since they were pre-teens playing for the Orange County Batbusters club team in Southern California. Palomino-Cardoza and McQuillin also played together at Mission Viejo High School.
"That feeling, I can imagine, is incredible — just seeing her name," Palomino-Cardoza said. "She was talking about, 'I'm going to go in the fourth round, fifth round.' And I was like, 'Taylor, you're not going to go that low.' I think being the sixth overall pick is awesome."
There was a moment last year when McQuillin questioned whether she wanted to be drafted at all. Like a lot college upperclassmen, she struggled with what she wanted to do after graduation. McQuillin talked to UA coach Mike Candrea about her future in professional — and even international — softball. McQuillin considered graduate school and a career in either nursing or prenatal pediatrics.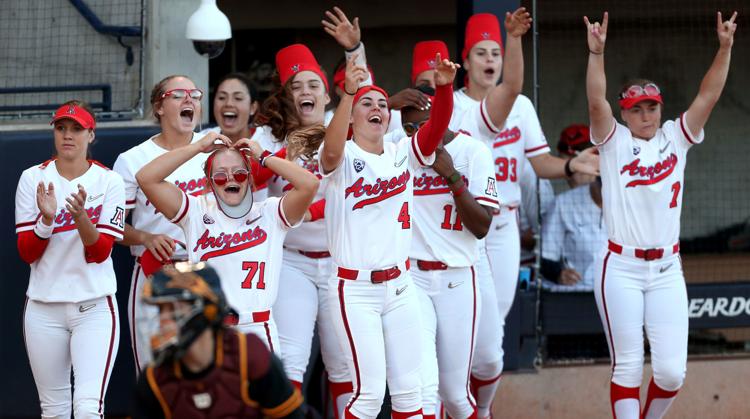 "I think the biggest conversation I had (with her) was, 'Do you want to do it?'" Candrea said.
At one point, McQuillin told her coach she didn't want to play professionally. Then she changed her mind.
"I just realized this is the game I love," McQuillin said. "I've dedicated so much of my life to it, so give it a shot and go out and try it.
"I've dedicated the majority of my life to it, so why stop now?"
Before that, however, McQuillin is going to try to take the Wildcats (35-7, 12-0) back to the Women's College World Series. Arizona is undefeated in Pac-12 play and riding a 17-game winning streak.
"I feel like this team, this is a special team, and this is the year that we're really trying to have our ultimate goal at the end of the season and make a strong standing in postseason," McQuillin said.
"For me, it doesn't stop. And for the team it doesn't stop because, at the end of the day, playing professional softball doesn't happen until college is over. So, I still have a lot to look forward to in the few short weeks that are left for me at Arizona and that's what I'm going to look forward to."
Be the first to know
Get local news delivered to your inbox!