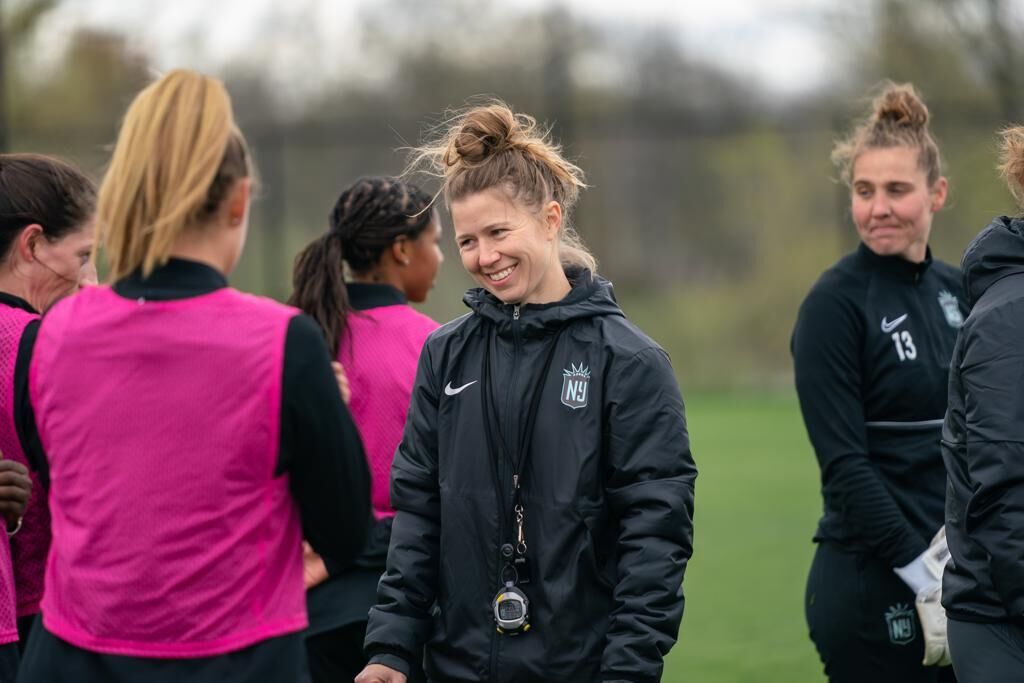 With all of the Arizona Wildcats' sports teams on break for the summer, it's an optimal time to take stock of some of the programs we haven't heard from in a while.
The Star's nine-day long project is examining the state of several of the UA's men's and women's sports on campus, reflecting on the prior season and looking ahead to the 2021-22 slate.
Rounding out our project in checking in with the UA soccer program, led by new head coach Becca Moros, who was hired in June.
This is part one of a two-part conversation with Moros about her goals for the program and how she thinks she can get the Wildcats to the next level.
Why did Arizona appeal to you and why was now the right time after coaching with Gotham FC in New Jersey last year?
A: "As far as college soccer in this country goes and talent in women's soccer, the Pac-12 or ACC is where the best of the best are. That's what I've been after my whole life; you want to play with the best against the best.
"I can't really think of a better place to be than here in Arizona. Coach (Tony) Amato did an amazing job growing the program, it's in great shape. I enjoyed all of my conversations with everybody here at Arizona so it just sort of quickly felt like a really good fit.
"Everyone's really ambitious and competitive here and I love that. That's how I've lived my whole life. And so to be around a group of highly competitive ambitious people is just really exhilarating for me."
What are some goals that you have for the program?
A: "The goal for me and the goal for the girls on the team is going to be to compete better and be better in the Pac 12. It's to have a chance to win the Pac-12 and to be in every game with all of the teams in the Pac-12.
"And it's also about being able to control the game. Not just this sort of win here, lose there, and so on. But to really create consistent dominant performances where we can count on ourselves in big moments.
"We want to be able to defend in key moments where we have game-saving moments and game-winning moments."
What do you think it takes to get to that next level of dominance?
A: "The difference between amateurism and professionalism is consistently being able to perform at your highest level. Even at young ages you'll see players reach a relative peak performance, but they can't sustain that.
"When you really train day in and day out for long stretches as you get older and older, you start to develop extreme consistency. So when you watch the top players in the world, a lot of them are not necessarily doing things no one else can do. Obviously there are superstars, but with a lot of the top pros, you can hardly tell the difference between their best and worst performances because they are always at the top of their game and so consistent.
"The biggest goal is going to be to professionalize the performances here at Arizona. We're consistently bringing what we need to bring and have a very good understanding of each other's decision-making processes. And that all comes with proper training and how you prepare."
How have you adjusted to Tucson so far and what's it been like getting to know the women on the team?
A: "The girls have been impressive, without doubt, and I've enjoyed all the conversations with them. They've asked really insightful questions, they've had great answers to the questions I've asked them.
"All the girls are ambitious, they're clearly competitive people. They all want to do big things on the field here and beyond. I'm excited for that first day of preseason soon and to start getting to know them more as soccer players."