The University of Arizona is making more changes to its Title IX program as it faces several lawsuits alleging violence toward women by members of the athletic department.
In an email sent to faculty and students Monday night, UA President Robert C. Robbins touted the creation of a new Department of Title IX, Equity and Inclusion, which will centralize the functions of the previous Title IX Office and the Office of Institutional Equity.
The UA's recently hired Title IX director, retired South Tucson judge Ronald Wilson, will oversee the new DEI. Wilson will assume the role of Vice President for Equity and Inclusion and Title IX director, the email said.
Previously, students would lodge complaints with the Title IX office, while faculty would submit their issues regarding discrimination to the Office of Institutional Equity.
Title IX is a federal law designed to protect students from gender inequity, including sexual harassment, assault and domestic violence.
"The DEI will ensure that the UA is compliant with all federal guidance from the U.S. Department of Education that protects people from unlawful discrimination, including but not limited to Title IX, the Clery Act, the Violence Against Women Act and the Campus Sexual Violence Elimination Act," Robbins said in the email.
The DEI will "go beyond simple compliance by providing a single point of contact" for students and employees, he said.
"These enhancements of existing UA policy and procedure will position our University to work more proactively, collaboratively and strategically to maintain a safe learning and working environment," Robbins said.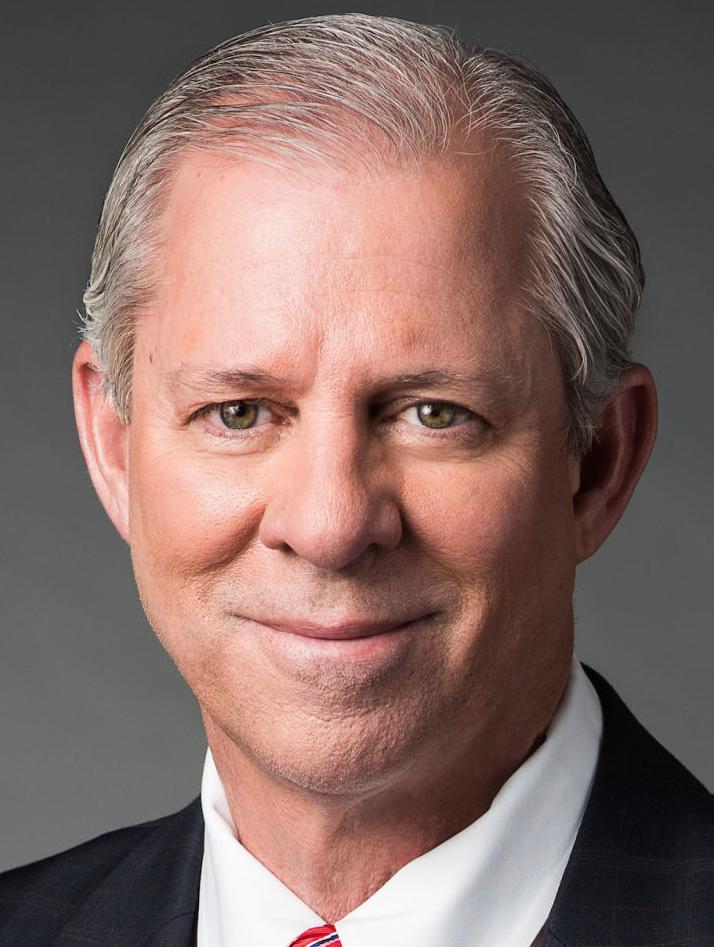 On Tuesday, Wilson sent an email to faculty and students reminding them of the UA's Title IX policy, the aspects of the law and where to find information about the school's Title IX training, resources and how to report potential violations.
Over the next several weeks, DEI employees will be meeting with stakeholders across campus to evaluate programs, projects and personnel.
In November, U.S. Secretary of Education Betsy DeVos proposed a series of changes to federal Title IX guidelines and provided a period of time for universities and other public agencies to provide input.
Some of the proposed changes include narrowing the definition of sexual harassment, limiting a school's legal obligation to only investigate complaints that occurred on campus, reinforcing due process for accused students and conducting live cross-examinations during investigations.
The public comment period on the changes closes Wednesday. Wilson sent out a survey to stakeholders Monday, and told the Star he would provide feedback to the Department of Education based on the responses.
Several groups have already expressed opposition to the changes, including the Lawyers' Committee for Civil Rights Under Law.
"We are deeply concerned about the proposed changes to Title IX's protections for student survivors of sexual harassment and assault, and the specific ways that it may impact students of color," said president and executive director Kristen Clarke. "We have seen that students of color are less likely to report sexual assault to police thus increasing the need for schools to serve as a source of relief and justice, and we are concerned that the proposed changes will further discourage them from coming forward and compromise the safety of all students."
The Association of Independent Colleges and Universities in Massachusetts, which represents 60 universities — including Harvard — says the changes "may undermine rather than advance Title IX's very purpose," according to the Harvard Crimson.
This is the second time in the past year that the UA has adjusted its Title IX program.
In May, officials announced sweeping changes across campus, including the hiring of a full-time Title IX director and several support staffers, in response to an outside review by a San Francisco-based Title IX attorney. The school said that while it was compliant with all federal laws before the review, there was room for improvement.
The UA is defending itself in two federal lawsuits filed by women who were abused by former Wildcats football player Orlando Bradford. Bradford is currently serving a five-year prison sentence after admitting to choking two students. The lawsuits allege that the UA knew Bradford was dangerous to women, but failed to take the appropriate steps to stop him.
During the discovery process in those cases, attorneys revealed multiple allegations of sexual assault, harassment and domestic violence committed by Wildcats athletes between 2012 and 2017. Police reports obtained by the Star through public records requests indicate that number could be much higher than the UA's reported 15 complaints.
The UA is also battling a former track and field athlete who says the school knew about her sexual relationship with her coach, which violated school policies, and failed to intervene. Former UA throws coach Craig Carter choked athlete Baillie Gibson while threatening her with a box cutter when she tried to end their sexual relationship, which she says was not consensual.
Carter was convicted by a jury last March and sentenced to five years in prison. The civil suit, which was filed in 2015, continues to drag on. As of Dec. 31, taxpayers have funded $2.3 million to defend Carter and the UA in court. The state is funding Carter's defense because he was a state employee at the time of the offenses.
"I remain committed to making the UA a national model for our approach, and the DEI will become a benchmark to what other colleges and universities around the nation will look for guidance, direction and technical support," Robbins said in the email.
Contact reporter Caitlin Schmidt at cschmidt@tucson.com or 573-4191. Twitter: @caitlincschmidt.
Be the first to know
Get local news delivered to your inbox!