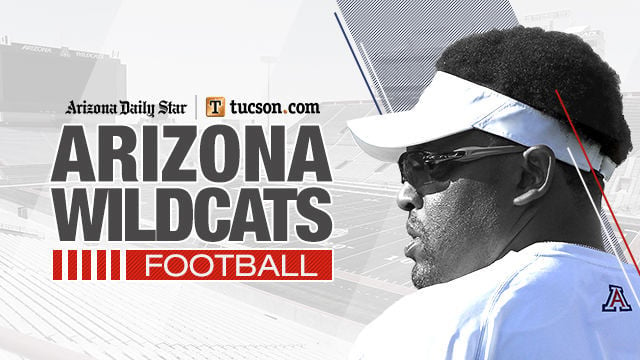 The Arizona football team received a verbal commitment from a basketball player Sunday.
Zach Lord, who played forward for Dallas Baptist the past two seasons, announced via Twitter that he's coming to Tucson to play for Kevin Sumlin.
Lord visited practice Friday. He's listed at 6-foot-10, 265 pounds. It's not clear what position Lord would play, but tight end and offensive tackle are the most likely possibilities.
Lord is expected to be eligible to play in 2019 because Dallas Baptist doesn't have a football program, although that's not official yet. He should have three years to play two at Arizona.
Lord, who's from Liberty Hill, Texas, averaged 8.4 points and 5.2 rebounds for Dallas Baptist this past season. 
Contact sports reporter Michael Lev at 573-4148 or mlev@tucson.com. On Twitter @michaeljlev