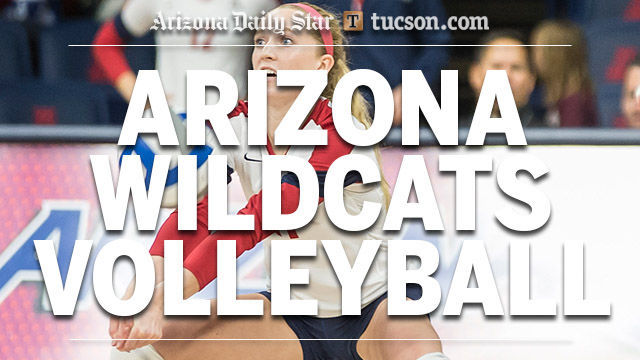 Emery Herman had 34 assists and 15 digs and fellow freshman Sofia Maldonado Diaz added 15 kills as the UA volleyball team beat defending national champion Stanford for the second time in three days Sunday, winning 3-1 (27-25, 25-17, 21-25, 25-13) at McKale Center.
UA (2-4) dropped the Cardinal, which has been battling COVID-19 issues, to 0-2. Arizona swept Stanford 3-0 in the Cardinal's season opener Friday night at McKale.
Arizona visits Oregon this week to take on the Ducks on Friday and Sunday.
Arizona soccer team beats UTEP
Jill Aguilera scored twice in the first 22 minutes and the UA soccer team (2-0) beat UTEP 2-0 in its home opener on Sunday.
Aguilera found the net in the 18th minute off an assist from Iyana Zimmerman, then scored again four minutes later as Arizona outshot the Miners 12-3.
UA goalkeeper Hisey Hope had to make only one save on the day for the shutout. The Wildcats next host New Mexico State at 5 p.m. Friday.