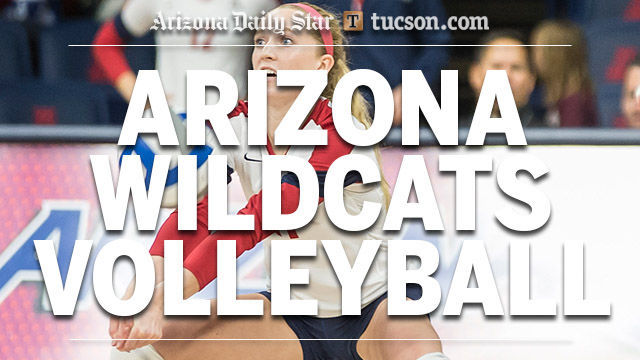 Arizona moved back to .500 for the season with a 3-2 victory over host Oregon State on Sunday, winning 25-20, 20-25, 25-23, 23-25, 15-12 for its first five-game win of the season.
UA (14-14, 4-12 Pac-12) got 22 kills and 20 digs from Paige Whipple. Kamaile Hiapo had 29 digs to become the first UA freshman to notch 300 digs in a season.
Julia Patterson added 38 assists and 13 digs while Katie Smoot had 19 kills.
Arizona will be at home for the final four matches of the season, against No. 13 Washington (Friday), No. 22 Washington State (Sunday), UCLA (Nov. 27) and Arizona State (Nov. 30).
Friday's match starts at 7 p.m. at McKale Center and will air on Pac-12 Arizona.
Be the first to know
Get local news delivered to your inbox!