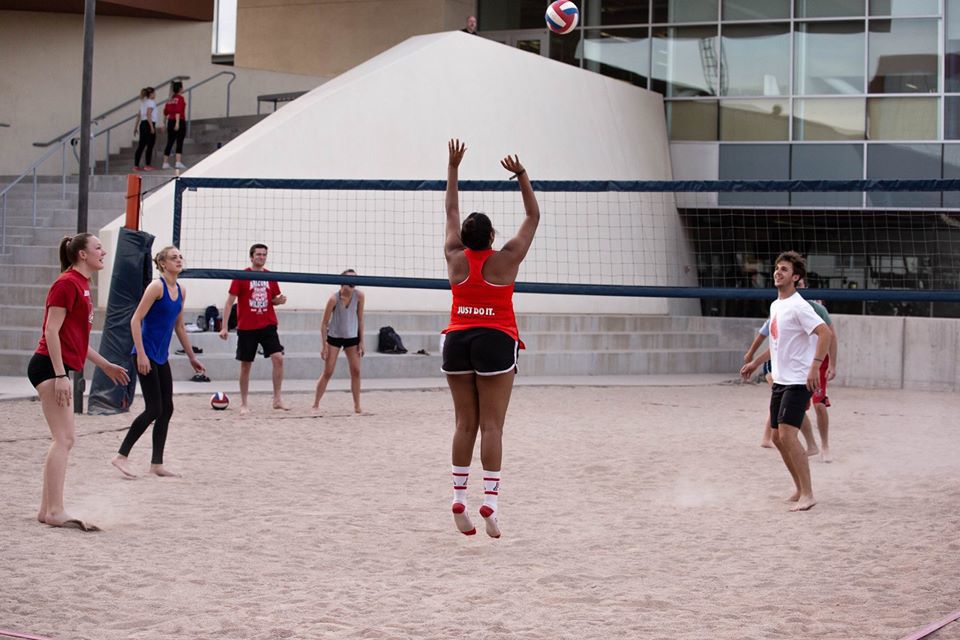 Natalie O'Farrell and Casey Anderson are locked in on July 24.
That's the deadline when the University of Arizona will officially announce how and if students will return for classes in the fall semester.
After that it will be a sprint for Campus Recreation staff to determine what intramural sports will really look like is this COVID-19 world.
For now, they are in somewhat of a holding pattern. That's not to say they aren't doing anything.
O'Farrell, associate director of programs; and Anderson, assistant director of sport programs, have spent many hours working through different scenarios depending on whether students are on campus. And, all their plans look different from the Arizona Athletics reentry plan.
"Athletes' environments can be more controlled — ours cannot," O'Farrell said. "We may get an individual an hour a day, and we don't know what they're doing the other 23 hours. We assume that there's some sort of personal responsibility associated with that. But you can't rely on that.
"We can only control what we can control, and that's within those four walls — the Rec Center or outside. And, we don't have the resources to test everyone that comes in."
"What we're just trying to figure out is, what is everyone else doing? What are best practices for a safety standpoint? How are we going to manage this? And, to be honest, how are we financially going to be able to manage this? If students are online in the fall, if there's a hybrid, what's the best thing for the safety of our students, the safety of our participants and the safety of our staff? Casey and I talk pretty much every day about 'OK, what's the scenario?' Each day is different."
Campus Recreation fields 29 club sports and anywhere from eight to 12 intramural sports each semester. Add to that the other offerings including swimming, fitness and wellness, the youth program, and outdoor and challenge programs. That's a lot to prepare for in any school year, let alone one that calls for social distancing and other safety guidelines because of the coronavirus pandemic.
For intramurals, one of the models for this fall is not having the officiated sports — indoor and outdoor soccer, flag football and 5-on-5 basketball. While these are their most popular sports, they also have the most contact.
"Ultimately, there's too much risk for both the participants and our staff. And we don't want to be opening up more liability than needs to be," Anderson said. "The No. 1 focus is the safety of participants and staff."
Many replacement options are on the table including cornhole, badminton and Wiffle ball. It all depends on the guidelines.
"It's pretty difficult to make those final decisions without knowing the direction we're going," Anderson said.
Another model that they used last spring when classes went online, was focusing on eSports. They offered "Madden NFL 20," "NBA 2K 20," "NHL 20" and "FIFA 20." They are looking to expand to "Rocket League," "Mario Kart" and others. It was successful at first, but the summer league had a bit of a drop-off, which Anderson thinks may have been because of "virtual fatigue."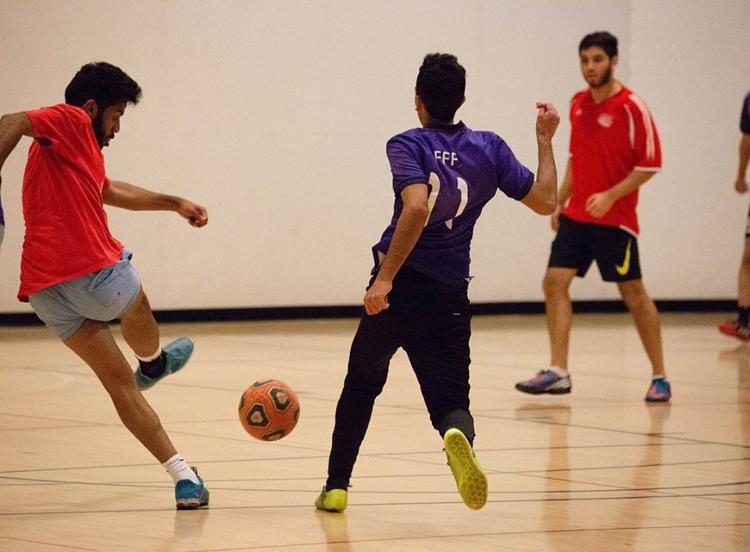 If possible, they'd still like to have a balance in their programming and prefer in-person.
"It doesn't replace participation in person," O'Farrell said. "One of the challenges that we've gotten back from these participants is that sense of community that we really strive for … it's just not there. We wonder is it worth it to do something like that or to provide an offering that isn't the same, but yet it's still engaging people? I think those are some of the questions that we're going to struggle with is how do we engage people and yet stick with these guidelines that are set forth?"
Fortunately, O'Farrell and Anderson aren't in this alone. There are others working on the same challenges, including those in the national organization — National Intramural Recreational Sports Association.
They participate in discussions every week about the evolving situation. Both are in Facebook groups with those in the same positions as them across the country.
They are listening to advice from health officials in the city, county, state and the CDC. They also talk to High School Federations, gyms around Tucson, as well as Dr. Stephen Paul from UA Campus Health, who is heading up UA Athletics reentry team.
As an assistant team physician, Paul has worked with club sports in the past. They are gathering all these perspectives and learning.
"The information is there, it's how does it best apply to the University of Arizona and our current facility, our current situation," O'Farrell said. "How are we going to be able to enforce and to establish these guidelines so that they are effective within this specific community?
"There's not one defining guideline for everybody to follow. No matter where you are, do you wear a mask? Do you not wear a mask? What does reopening look like? I think it's because it's such a unique time for everybody that everyone's looking for something to be definitive, and it changes all the time."
When they do reopen — hopefully, before the semester starts — it will be a gradual, phased approach that a lot of thought has gone behind.
They are excited to get back up at full speed but determined to balance that with having a safe environment.
"We want them (students) back, but we want them safe and in an environment in which it is safe for them. I think that's what's most important is that we're not putting anybody at risk. We miss them greatly," O'Farrell said.
Be the first to know
Get local news delivered to your inbox!