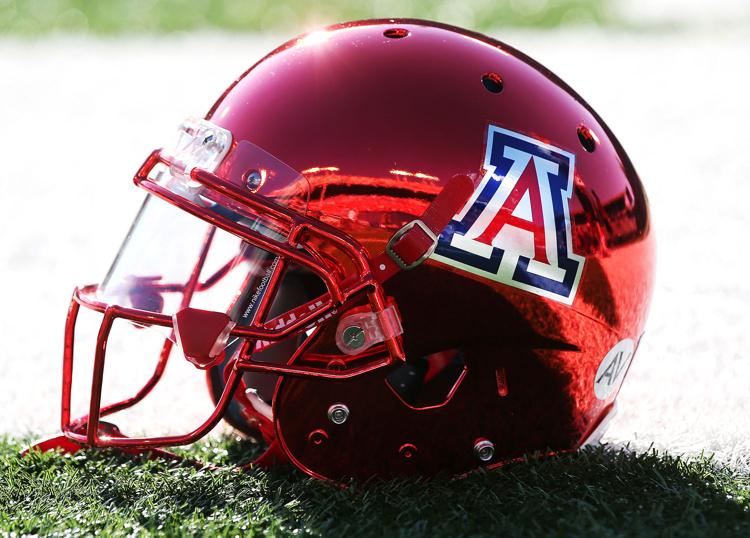 USA Today released its annual report of NCAA finances on Friday. A pair of Texas schools topped the list, which reports public schools' athletic revenues and expenses each year.
The 2016-17 database shows Texas had the highest total revenue with $214,830,647. Texas A&M was right behind, reeling in almost $212 million. 
Arizona was one of four Pac-12 schools (California, Oregon State, Washington State) to see its expenses outweigh its revenue, as the UA brought in $90,976,758 while incurring $91,756,963 in expenses. It was 41st in total revenue among NCAA public schools. Its closest rival up the road in Tempe sat at No. 30 in the country with $101,579,860 in revenue, which eclipsed its $98,825,395 in expenses.
Northern Arizona came in at No. 147 with its expenses ($18,511,105) barely exceeding its total revenue ($18,353,486).
The football-powered programs of the SEC, Big 12 and Big Ten led the way, with six SEC schools among the top 10. Here's how they stacked up:
Texas, Big 12, $214,830,647 total revenue, $207,022,323 total expenses
Texas A&M, SEC, $211,960,034 total revenue, $146,546,229 total expenses
Ohio State, Big Ten, $185,409,602 total revenue, $173,507,435 total expenses
Michigan, Big Ten, $185,173,187 total revenue, $175,425,392 total expenses
Alabama, SEC, $174,307,419 total revenue, $158,646,962 total expenses
Georgia, SEC, $157,852,479 total revenue, $119,218,908 total expenses
Oklahoma, Big 12, $155,238,481 total revenue, $132,910,780 total expenses
Florida, Big 12, $149,165,475 total revenue, $131,789,499 total expenses
LSU, SEC, $147,744,233 total revenue, $131,717,421 total expenses
Auburn, SEC, $147,511,034 total revenue, $147,511,034 total expenses
In comparison, Arizona and Arizona State's revenue combined would have been just third behind the individual Texas goliaths.
NCAA's top revenue-generators generally thrive on the gridiron. Texas saw $72.5 million in ticket sales a year ago, which is more than the total revenue for 178 of the 230 athletic programs for which financial reports were obtained, according to USA Today.
The average football revenue of 127 FBS schools surveyed by the Department of Education in 2017 was $31,924,154. That's well ahead of basketball's $8,193,344.
This year's report also reflected the largest difference between the top revenue-generator and the bottom, held by Alabama A&M ($3,293,950) which was over $211 million behind Texas.
Oregon was the highest Pac-12 school at No. 12 with its $145,417,315 revenue outpacing its nearly $120 million in expenses.
Here's a look at how the rest of the Pac-12 stacked up: