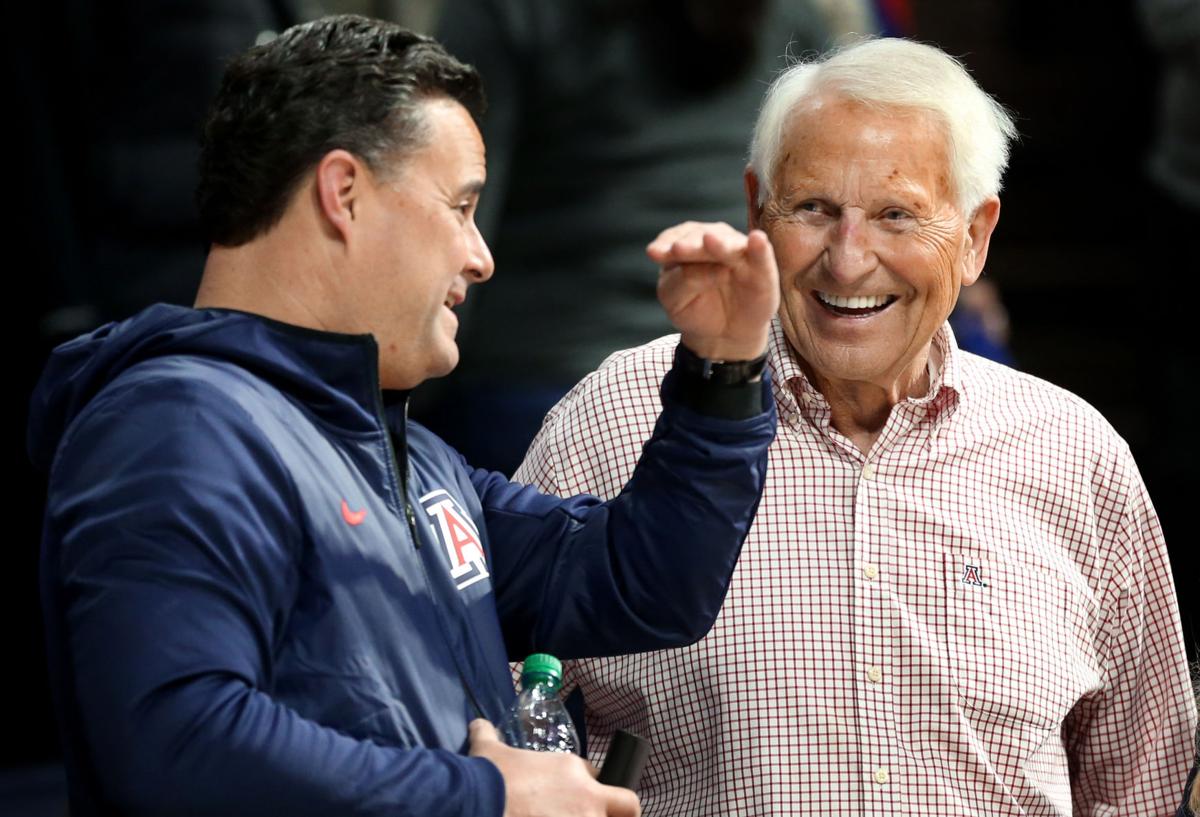 Tommy Lloyd? Damon Stoudamire? Josh Pastner?
Maybe it can be you, at least theoretically.
Officially the minimum requirements are:
-- Competitive playing and/or coaching experience at the collegiate or professional level
-- Experience and knowledge of NCAA rules
-- Must be available to work a flexible schedule including nights and weekends
The preferred qualifications listed are:
-- Coaching experience at the collegiate level
-- Coaching experience at the NCAA Division I level
(Note that head coaching experience is not mentioned at all, which is consistent with AD Dave Heeke's words Wednesday and fits the speculation around Lloyd, an assistant at Gonzaga).
Because the job is likely to be categorized as an emergency type need, it is not expected to have to wait through a mandatory week or two-week posting period. The position is listed as "open until filled" so it probably won't be up long.
In any case, if anyone actually wanted to apply (you have to officially do so here through Turnkey), here are the responsibilities as listed:
-- Coaching student-athletes at all practices, scheduled games/competitions, and post season; helping to prepare team physically and mentally for competition.
-- Direct game preparation and strategy.
-- Coordinating conditioning and training schedules with strength and conditioning staff.
-- Oversee recruiting activities for men's basketball department including:
-- Travel to competitions and conduct home visits with prospective student-athletes
-- Monitor prospective recruits and incoming correspondence
-- View and analyze videos of prospective student-athletes
-- Qualitatively select athletes most appropriate for the men's basketball program
-- Ensure academic assistance and monitoring.
-- Act as a public relation contact as needed.
-- Scouting and film editing.
-- Coordinate team responsibilities with regards to all support groups within the athletic department.
-- Educate new coaches/staff members on proper techniques and desired philosophies of the athletic department and the men's basketball program.
-- Follow all NCAA, Pac-12 Conference, and University of Arizona policies and procedures.
-- Additional duties as assigned.