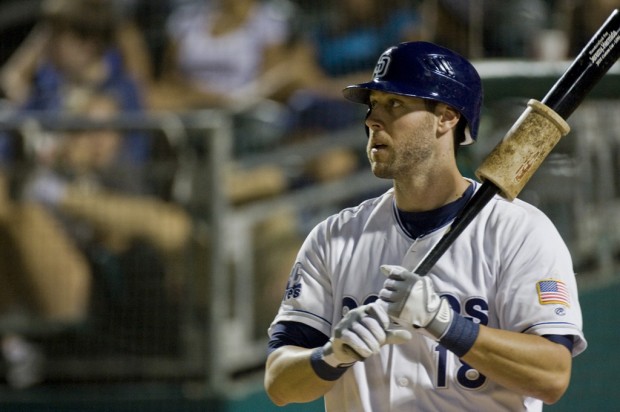 Tucson Padres owner Jeff Moorad said late Thursday night he will "pursue the possibility of selling the club" after a California Supreme Court ruling scuttled a proposed Escondido stadium.
The court ruled Thursday against redevelopment agencies, which had allowed cities to keep a larger share of property tax revenue rather than give it to the state.
Agencies were an enticement to build projects such as the proposed $50 million ballpark 30 miles north of San Diego where Moorad planned to move Tucson's Triple-A team.
Escondido mayor Sam Abed told the Star the deal was "totally dead," though Moorad held out hope that an Escondido plan with a "new approach" could materialize sometime in the next 90 days.
Moorad's interest in holding onto the Triple-A team is tied to it moving to Escondido. As the owner of the San Diego Padres, he had hoped to establish synergy between the two teams.
Moorad, who purchased the Portland Beavers and parked them in Tucson last season to await Escondido construction, said three cities outside of California contacted him Thursday. He declined to name the cities.
"I have not heard from anyone in Tucson," he said. "There may very well be a group there that materializes."
Tucson Padres general manager Mike Feder said he was unaware of any Tucson-based group interested in purchasing the team.
Feder has 12 investors that pay for game operations, while Moorad owns the Tucson Padres and pays players and personnel.
Feder said the investors lost money last year, but he declined to detail how much.
The ruling "changes nothing" for the upcoming season, Feder said.
The Tucson Padres are assured of playing at Kino Stadium in 2012, and have signed a one-year player development deal with the parent club.
"If we do well and we can prove to whomever owns the team that Tucson is a viable market, then that probably gives us a better chance as a long-term solution," Feder said.
Feder said the team does not know where it will play after this season, though it could stay in Tucson, even on a temporary basis.
"If somebody were to buy the team, they have to determine where they want to put the team," Feder said.
Finding a landing spot for the Pacific Coast League Padres might be difficult.
Moorad purchased the Portland Beavers after the city converted its baseball stadium for pro soccer, which would seem to eliminate it from contention.
Some are pushing for a Triple-A downtown stadium in Boise, Idaho, but Single-A Boise Hawks president Todd Rahr said this month the city could not support one.
El Paso has shown interest and is one of a few possible cities for the Padres in a PCL footprint that runs from Tacoma, Wash., to Memphis, Tenn.
A phone message and email left with PCL president Branch Rickey were not immediately returned Thursday.
Moorad said cities he spoke with Thursday have been "open-minded," and said they were willing to build ballparks or buy the team, or both. Moorad is likely to sell the team if it leaves Southern California.
He said other cities in North County near San Diego also could pitch a stadium, and that he would like to know whether there was a viable option within three months.
Moorad wants to make a decision soon, saying his group had "been patient for more than a year."
Interested California cities will be hampered by Thursday's ruling, which will save the state $1.7 billion by eliminating 400 redevelopment agencies across the state.
Even if the agencies return in the coming years, "it's not likely that will occur on a timeline that would be sufficient," said Steve Peace, an adviser and spokesman for Moorad's development group.
The odds of staying in Escondido "have diminished," Moorad admitted.
The Tucson Padres' future beyond 2012 remains just as uncertain.
"At this point," Feder said, "Jeff and his investment group have to make a decision."