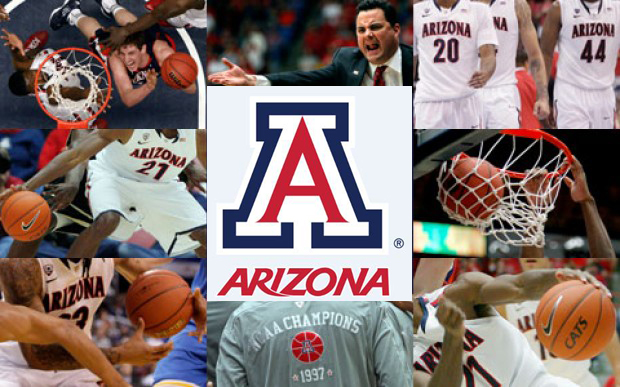 When the NCAA first allowed graduated basketball players with remaining eligibility to transfer without penalty in 2006, standout guard Kevin Kruger left ASU to play for his father at UNLV.
A year later, Kruger helped lead the Rebels to the NCAA Sweet Sixteen.
And, perhaps not coincidentally, the loophole was closed.
For the next four years, graduate transfers were required to seek a waiver given only to those who could demonstrate their move was for academic reasons - most often, in cases where the graduate degree they sought was not offered by the school they attended as an undergraduate.
But this spring, the door was opened again, and former Xavier guard Mark Lyons walked through it … to Arizona, committing to the Wildcats last weekend. Grad students once again have been given the ability to transfer anywhere, as long as they have one year of eligibility remaining and their undergraduate school agreed or chose not to renew their financial aid.
"The NCAA membership felt it was a matter of student-athlete well-being to allow it," said Bill Morgan, UA's associate AD for compliance.
Normally, athletes in nonrevenue sports can transfer without penalty anytime. But the change made last spring allowed football, baseball, ice hockey and basketball players to do the same thing if they graduated, according to Emily Potter, the NCAA's assistant director of public and media relations.
Fifteen college basketball players took advantage of the rule last season, including Louisiana Tech transfer Olu Ashaolu at Oregon. The highest-profile grad transfer this spring was Lyons, a third-team all-Atlantic 10 guard who chose the Wildcats over Kansas and Kentucky.
But, as in 2007, the loophole is drawing controversy again. Several high-major coaches have complained about it, and there is already talk of tightening the rule up again.
As of now, here's the situation for graduate transfers:
The rule: Any player who has received a four-year degree and still has remaining eligibility can transfer to another school and play immediately without sitting out the redshirt year normally required of transfer athletes.
The degree: Graduate students are not required by the NCAA to pick a degree program and at UA, they do not have to apply to one. They can enroll as a nondegree-seeking student and stay that way, or apply to a graduate program.
The course load: Graduate athletes must take nine units of graduate level courses in each of the fall and spring semesters (undergraduate players need 12 units of undergraduate level courses to stay eligible). Graduates can also participate in the limited summer workouts now allowed if they enroll at a school in the summer and take three units during summer sessions. If Lyons passes at least three units over either the first or second summer session, he can participate in UA's exhibition trip to the Bahamas in August.
Who's doing it at UA: The Wildcats have not lost any men's basketball or football players under the new rule but have benefited from the arrival of Lyons and football player Brian Wagner. A linebacker, Wagner arrived at UA in January from Akron and has been taking biostatistics courses. He is a projected starter for the Wildcats next season.
Who likes it: UA athletic director Greg Byrne said he supports the rule.
"We've benefited from it," he said. "I'm sure at some point we'll have somebody (leave) to do that. But it's a rule that makes sense; it's a good benefit for student-athletes."
Who doesn't like it: Three Big Ten coaches have spoken out publicly against it - Michigan State's Tom Izzo, Northwestern's Bill Carmody and Wisconsin's Bo Ryan - suggesting the rule leads to tampering and what is effectively free agency.
"I'm worried it could become a national problem," Izzo told The Associated Press in January. "If your team doesn't make the NCAA tournament this year or next, why not graduate that summer and go to the best team you can?
"I don't think it's a good precedent for us to set."