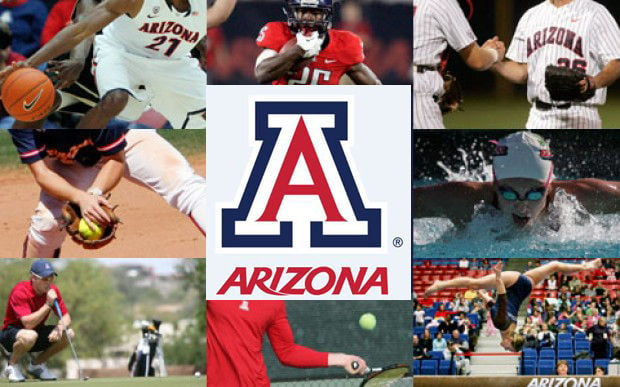 Donors have pledged $3.5 million toward a new, $7.5 million academic center for UA athletes, the athletic department announced Wednesday.
UA alums Andrew and Kirsten Braccia committed a $2.5 million toward the project, which will be called the C.A.T.S. Academic Center, and Dr. David Lapan and his family have donated $1 million. The gifts will be coupled with other donations, including $500,000 of the $1 million donated by former UA star and Golden State Warriors coach Steve Kerr and his family.
The facility will provide tutoring rooms, study areas and a computer lab and provide life skills, sports psychology and personal development services, according to a UA release. The center will be located on the south side of Enke Drive, near the McKale Center locker rooms and both coaches' and administrators' offices. A groundbreaking ceremony will take place Friday at 4 p.m.
"As proud University of Arizona graduates, we are thrilled to have the opportunity to contribute to a project that is aligned with two of our core passions: Arizona Athletics and academic achievement," the Braccias said in a joint statement. "The C.A.T.S. Academic Center will help further the intellectual and personal development of Arizona student-athletes as they prepare for their lives after graduation."
Andrew Braccia graduated from the Eller School of Management and spent the first decade of his career as a technology executive at Yahoo. He is now one of the Managing Partners at Accel, an internet and software business. Kirsten Braccia graduated from the UA College of Nursing and worked as a registered nurse in the Neonatal Intensive Care Unit at the Lucile Packard Children's Hospital on the Stanford University campus.
Lapan is a cardiologist and helped start Pima Heart Associates, the largest cardiology group in Southern Arizona.
UA President Ann Weaver Hart said in a news release that it's "a wonderful moment when successful members of the Arizona community choose to give back to the UA by supporting the educational opportunities of those who come after them. The Lapans and Braccias are helping to create a wonderful new learning facility for our student-athletes that reflects the UA's commitment to academic success."
The C.A.T.S. Academics staff is made up of 14 full-time members, six of whom are academic counselors. The full-time staff also includes six part-time assistant learning specialists and approximately 50 student tutors/mentors.
Compiled in part from a news release.