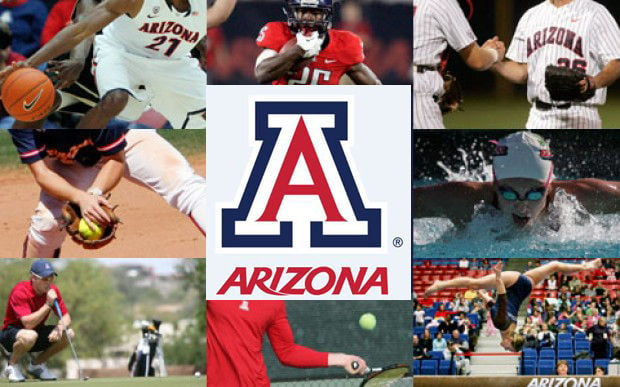 Maybe it wasn't such a good idea for Temple Gibbs Jr. to hit a near-halfcourt shot in the final seconds of regulation late Friday night.
Because the New Jersey Playaz guard did, tying a Fab 48 pool play game with Belmont Shore that the Playaz then won in overtime, New Jersey was rewarded for the late-night win with … a curiously scheduled 8:30 a.m. tipoff on Saturday in the first round of single-elimination bracket play.
That meant less than six hours of sleep between games. Then, at 9:30 a.m., Gibbs was on the free-throw line for an and-one, trying to protect a two-point lead over the Arizona Magic Elite.
He missed. The Magic responded with a three-point shot with three seconds left to win the game, 66-65, knocking the Playaz out of the tournament just about 11 hours after their big victory.
Had the Playaz lost Friday night's game, they would have been scheduled for a more palatable noon tipoff (a slot in which Belmont Shore won Saturday). But Playaz coach Jimmie Solomon wasn't blaming the early start, just bad luck.
"It was a winnable game," Salmon said. "We just didn't win. Our best free-throw shooter was on the line and he missed. Stuff happens."
Another reason the Playaz lost Saturday: They were without standout guard Isaiah Briscoe, one of UA's top remaining targets in the class of 2015.
Briscoe hurt his left foot on the Playaz's second-to-last possession in regulation Friday while driving toward the basket. He was carried off the court, but returned in street shoes to watch Saturday's game and downplayed the injury.
Salmon said Briscoe would not play in the Playaz's final Las Vegas game, at The Eight tournament, and that he would wait until returning home to see if he needed to X-ray the foot.
While Belmont Shore guard Tyler Dorsey says UA is no longer recruiting him after he decommitted from the Wildcats last month, virtually everyone else in the Pac-12 is. So are Kansas, Florida, Georgetown and Tulsa, among others, he said.
"It's wide-open to anybody in the country," Dorsey said. "Right now, I have nobody leading. I could end up anywhere right now." Formerly of St. John Bosco High in Bellflower, California, he has also switched schools, choosing to stay near home for his senior season at Pasadena Maranatha.
Onetime UA recruit Chase Jeter said he's expecting to make his decision soon and announce it within two weeks. According to 247Sports' "Crystal Ball," 96 percent of recruiting analysts expect that choice to be Duke.
"I feel good about it. Both my parents are here, so we'll probably make a decision this week," he said.
Cody Riley has about 240 pounds on his 6-foot-8-inch frame, and hardly an ounce of fat. He also just finished his freshman year of high school for Sierra Canyon in Chatsworth, California.
"Honestly, this is natural," Riley said. "I haven't started lifting weights yet."
College recruiters have noticed. With his size, athleticism and improving skills, Riley has already generated a five-star rating from ESPN and scholarship offers from Arizona, ASU, USC and Kansas.
"He's a physically imposing young man," said former UA guard Miles Simon, who is coaching Riley on the California Supreme club team. "He's very strong, and he uses it. He's a smart player and a hard worker. He does a lot of things well."
Riley said he wants to take an unofficial visit to UA soon, but isn't overly focused on recruiting yet. Instead, he wants to round out his game, saying he sees himself long-term as a small forward.
Size "has definitely given me an advantage," Riley said, "but I don't want to just (be physical). I want to develop my skills."
"We weren't sure we were going to play in this one (the Fab 48 tournament). Then I thought about it and said, 'Only one game a day in Las Vegas? We've got too much free time. We've gotta play somewhere else.'"
— Salmon, whose New Jersey Playaz entered the Fab 48 on top of a one-game-per-day commitment to The Eight tournament.
4 Wins in its first four Las Vegas Classic games by the Arizona Power Black's elite team, which includes Sahuaro's Nate Renfro and Cienega's Terrence Johnson.