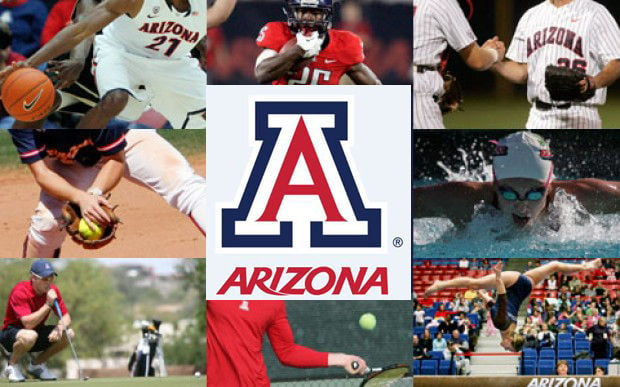 LaBrittney Jones and Arizona's women's basketball team kept clawing back into Friday's game, but Utah just continued to find a solution.
Jones, a junior forward, scored 19 points — including 10 in the final five minutes — but Katie Kuklok and visiting Utah held on for a 60-55 win at McKale Center, handing the Wildcats their third straight loss.
Junior guard Malena Washington finished with 15 points in her second start of the season, but the UA shot 23 for 68 (33.8 percent) from the field.
"We would have liked to end that one a little better, but I'm proud of the way our group fought there and had several opportunities," Arizona coach Niya Butts said. "LaBrittney did everything she could to will us to a win."
After Utah went up 58-47 with 3:01 remaining, the Wildcats scored eight straight with the help of two three-pointers by Jones in a span of 43 seconds to pull Arizona with three.
Then, after a timeout, Jones stole a Utah inbound pass and just missed a layup. The Utes ultimately sealed it as Kuklok sank a pair of free throws with 6.6 seconds left.
"I felt like everything was going right for a second there," said Jones, who shot 8 for 19 and had seven rebounds. "My teammates were giving me the ball and I was just taking my time to make shots for us to come back in the game."
Arizona (10-7, 1-4 Pac-12) entered the matchup with a 7-1 record at home and was playing at McKale for the first time since upsetting No. 19 Cal 57-52 on Jan. 4. Since then, the UA had suffered back-to-back losses at Washington and Washington State, by a combined 37 points.
The Wildcats host Colorado on Sunday at 2 p.m., hoping to end their season-long three-game losing streak. The Buffs, led by 6-foot-2-inch Marana High School product Jamee Swan, fell 64-37 at 10th-ranked Arizona State on Friday for their sixth straight loss.
Washington had a game-high 12 points in the first half on 5-of-7 shooting. The 5-6 guard entered the night averaging 10.1 points but had come off the bench in 15 of 16 games before Friday.
After starting the game 4 for 14 from the field, the Wildcats hit nine of their next 20 shots and trailed by six at halftime, 37-31.
Arizona almost went scoreless in the final five minutes of the opening period. Junior guard JaLea Bennett sank a jumper with 5:49 left in the first, to make it a one-point game with Utah leading 10-9. But the Wildcats failed to score for the next 4 minutes, 46 seconds as the Utes went on a 13-0 run from there to take a commanding 23-9 lead.
Senior guard Keyahndra Cannon finally put an end to the skid of seven straight misses for the UA when she made a jumper with 1:03 left in the quarter.
"The first quarter was the beginning of the end for us," Butts said.
Danielle Rodriguez opened the fourth quarter with a three-pointer to give Utah a 52-43 lead and the Wildcats missed five straight baskets and 11 of their next 12 shot after Washington's triple. The UA didn't get a field goal in the fourth quarter until Jones made a layup nearly six minutes in.
"I think we fought hard, we didn't give up," Washington said. "We kept playing together and kept working together, that's the biggest part."