It's hard to believe it, but we're already nearing the midpoint of the high school football season.
Several local teams, such as Sabino and Ironwood Ridge, have already made some strong statements while others, not so much. A handful of squads can notch their first wins of the year tonight while many others hope to stay undefeated.
Here's a look at all of our coverage from this week, leading up to tonight's action:
CLICK HERE to view a game-by-game breakdown for Southern Arizona teams, including my projected winners and players to watch. There are 15 area teams hosting games tonight; Amphitheater, Canyon del Oro, Cholla, Desert View, Mountain View, Rincon/University, Santa Rita, Tucson, Walden Grove are programs in the greater Tucson area playing at home.
Thanks to Mountain View's loss last Friday, our Super Seven power rankings feature a new No. 1 for the first time this season. Also, Salpointe Catholic fell out of the top seven after dropping to 2-2. CLICK HERE TO READ MORE.
I caught up with Catalina Foothills junior two-way starter Max Michalczik on Wednesday, to chat about being hospitalized last week because of an acute parvovirus. He still being held off the field as he continues to recover but is hoping to be back in pads by Monday. CLICK HERE TO READ MORE.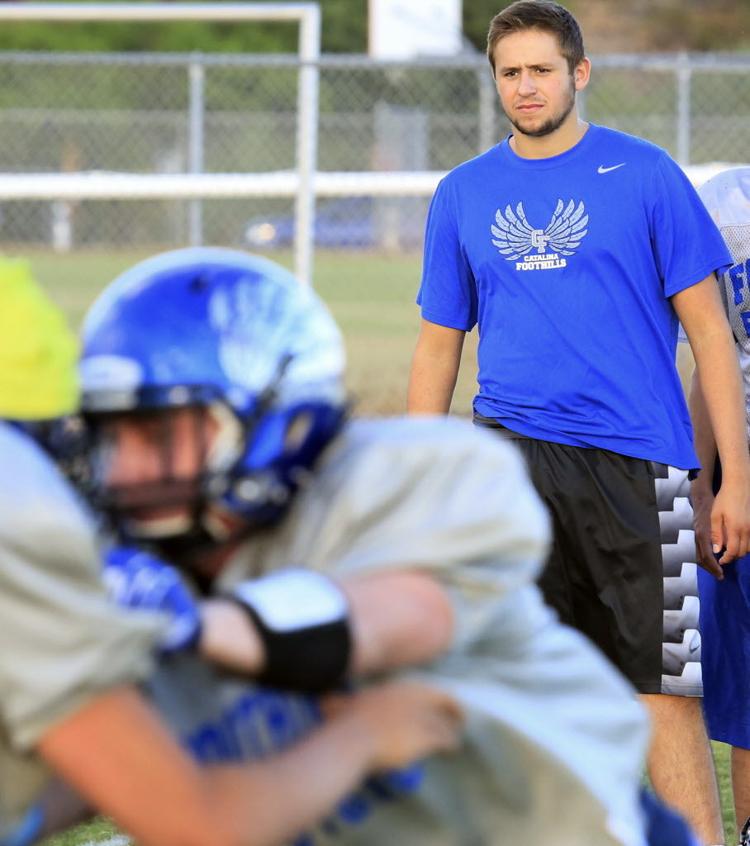 Among the notable storylines to watch Friday night are east-side rivals Palo Verde and Santa Rita facing off and how Mountain View will bounce back from its loss at Sunnyside last week. CLICK HERE TO READ MORE.
Another fun storyline for tonight is Pat Nugent, Cienega's first-year coach, returning to Canyon del Oro to face his former team and former assistant, Dusty Peace. In a very unexpected scenario, both CDO and Cienega are both winless this season, making the stakes of tonight's game higher than ever. CLICK HERE TO READ MORE.
Bobby Vega Rodriguez is the starting quarterback for Cholla and is the team's No. 1 middle linebacker. Crazy, right? The senior two-way player has the Chargers out to a 3-0 start, a best in program history. CLICK HERE TO READ MORE.
Here's something fun: Take a look at the 37 former Southern Arizona high school players, now playing college football. CLICK HERE TO VIEW THE GALLERY.
In case you forgot what happened a week ago, CLICK HERE for a look at all our recaps and box scores from last Friday. Also, CLICK HERE to read about my five takeaways from the results.
Be sure to check in to tucson.com starting at 6:30 p.m. to follow along with our live high school football chat, bringing all the action directly to your phone, tablet or computer.