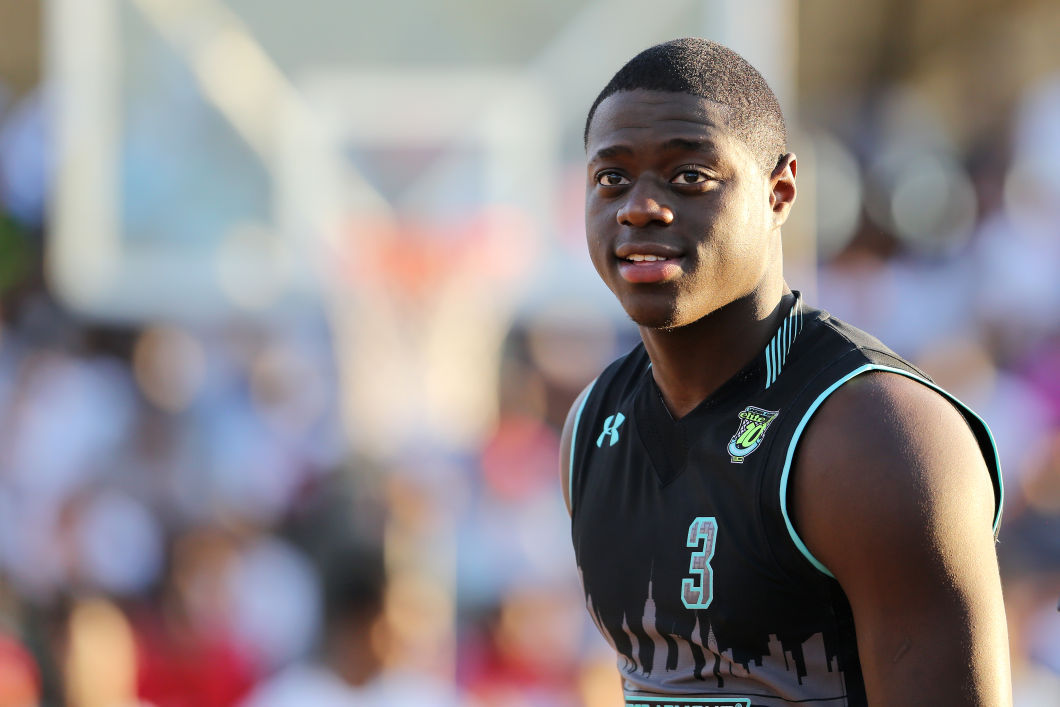 New York guard Rawle Alkins sent in his letter-of-intent to play for Arizona next season, the school confirmed this evening.
Alkins committed to the Wildcats in March and was eligible to sign the binding letter-of-intent starting last Wednesday but spent a weekend at home in New York before sending it in. He has been playing for Word of God Christian Academy in North Carolina.
"I think he wanted to make sure his mom was on board with it," said Joe Arbitello, Alkins' coach for four seasons at Christ the King High School. "He wanted to wait until they were together instead of her signing it and faxing it to him."
Arbitello said Alkins' mother faxed the LOI in to Arizona this evening after the two signed it.
The Wildcats have yet to confirm receiving an LOI from guard Terrance Ferguson, though Ferguson announced last week he will attend Arizona next season.
Alkins gives the Wildcats three confirmed five-star talented for the class of 2016, joining forward Lauri Markkanen of Finland and guard Kobi Simmons of Georgia.
Alkins, who has been unavailable for comment and made no mention of Arizona on Twitter since before the signing period, poked fun at any suspense over the delay for signing his LOI. He had been expected to sign it at the beginning of the spring signing period.
---
Power forward Ben Carter will reportedly visit Arizona now that he's definitely leaving UNLV, along with Michigan State, ASU, Miami and North Carolina State.
Carter, who was recruited by the Wildcats out of Las Vegas' Bishop Gorman High School, played as a freshman at Oregon and then transferred to UNLV. He will be immediately eligible as a grad transfer next season, and appears to be the kind of final piece the Wildcats need for the class of 2016.
Arizona currently has three players for its two post spots: Markkanen, Dusan Ristic and Chance Comanche.