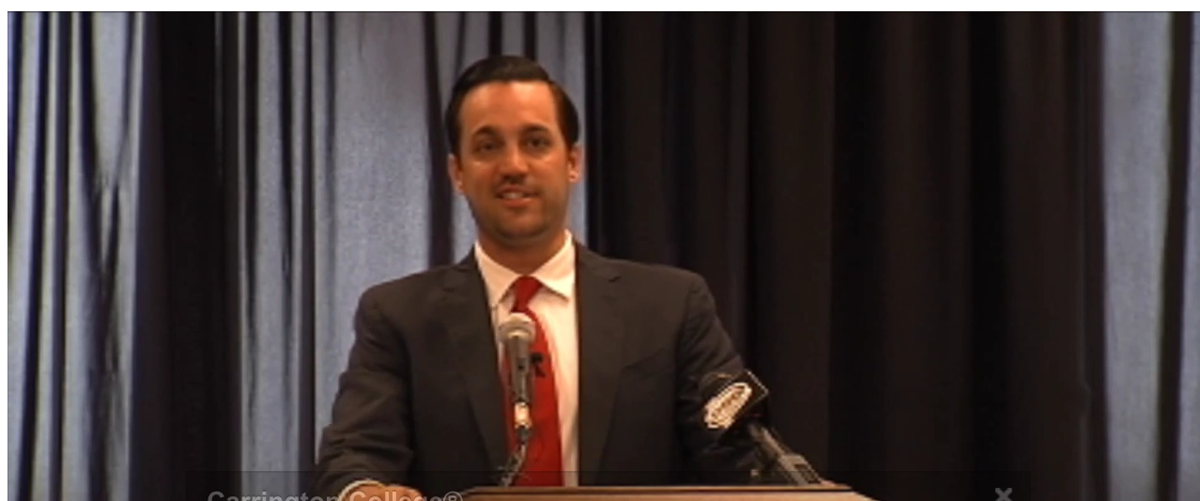 Matt Brase spent the last two seasons flying charter into glamorous cities with one of the NBA's best teams. Now he's going commercial, with the occasional bus ride into places like Fort Wayne, Ind., Erie, Pa., and Bakersfield, Calif.
Brase was introduced today (at about the 19:00 mark of this video) as the head coach of the Rio Grande Valley Vipers of the NBA's D-League. He's actually making a step up the NBA coaching ladder even as he moves out of the Houston Rockets complex, where he spent the past two seasons as players development coach.
"It's a lot different going from private charters to commercial planes but at the end of the day it's basketball and it's an opportunity that makes you appreciate things," said Brase, the former UA player and assistant coach who is also Lute Olson's grandson. "For me, basketball is basketball."
That said, Brase said he's loved the NBA game since jumping in it four years ago, when he left Russ Pennell's Grand Canyon staff to become an intern with the Rockets. Brase spent the 2011-12 season with Houston, then went to Rio Grande as an assistant coach in 2012-13 and then spent the past two years with the Rockets in player development.
"It's been a good progression," Brase said today by telephone. "It's something that's helping develop my coaching career. It's a unique opportunity."
Brase will not only be in the head chair during games, but he'll also be something of a juggler between games. The D-League teams can have rosters of 10 active players, two inactive players and up to four direct assignments from the parent club (such as Nick Johnson was with the Vipers last season).
Frequent roster transactions are a way of life.
When he was an assistant at Rio Grande Valley, Brase said that often meant picking up a new player the night before a game, getting four other guys to run through some basics with him and suiting him up the next day.
Assigned players will also come with instructions on what to work on, though Brase said those players may not shoot as much as their talent might warrant in some cases, because that won't be their role when they return to the NBA.
While the Rockets have had a single affiliate link with Rio Grande Valley since 2009-10, more and more NBA teams are also deciding to operate their own D-League clubs because of the control it gives them. Jesse Murmuys, Brase's former UA staff colleague, will actually be taking over Toronto's new D-League team this season, giving the two Tucson products a chance to square off.
"We're excited to go against each other," Brase said.
Murmuys and Brase last worked together on the Kevin O'Neill UA team of 2007-08, Murmuys in basketball operations and Brase as a video coordinator. Murmuys left for the Denver Nuggets staff after that season while Brase became an assistant coach on the Russ Pennell interim staff of 2008-09 (and Bret Brielmaier, now an assistant coach with the Cavaliers, was a UA undergraduate assistant coach that season.)
---
UA target Marvin Bagley III says he will transfer from Tempe's Corona del Sol to Hillcrest, a Phoenix-based prep school. Hillcrest hired his father as an assistant and also added Bagley's younger brother, prompting the Republic's Scott Bordow to suggest "if that's not recruiting, what is?"
---