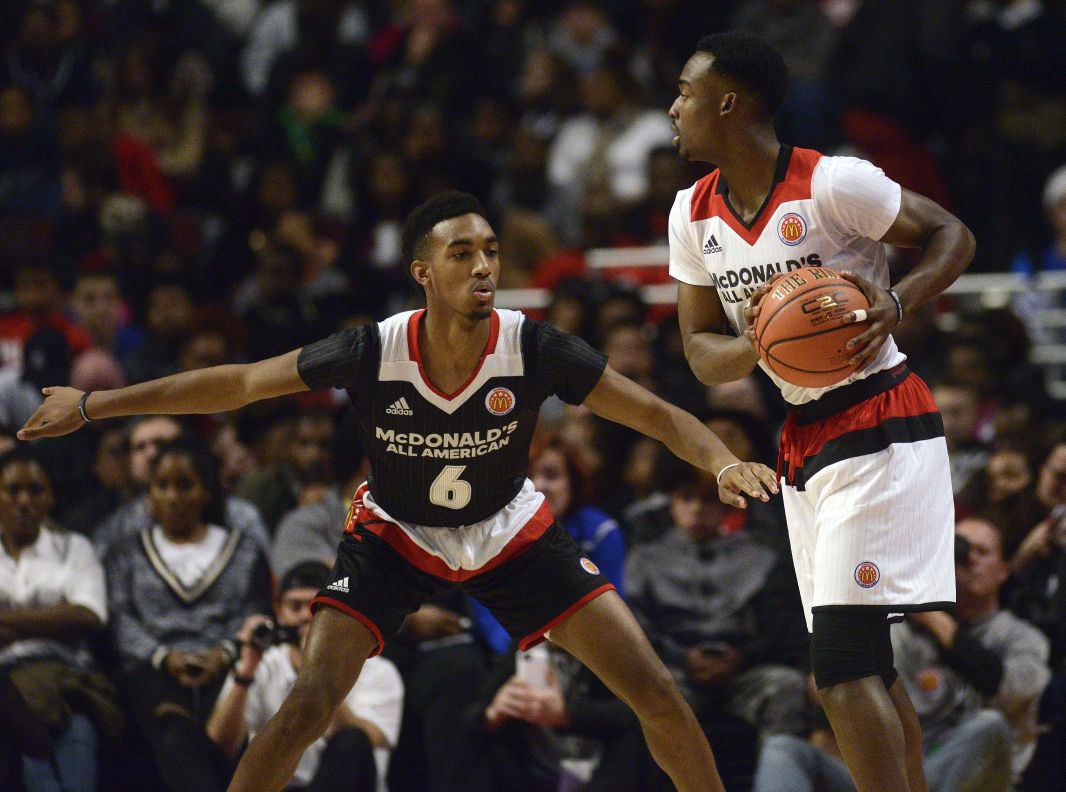 Following recruiting has gone from reading between the lines to reading between the emojis.
Especially with Terrance Ferguson, who said today he won't make any more visits before announcing his college choice -- a decision that could bode well for Arizona, since he has only visited Tucson since decommitting from Alabama.
When someone suggested that he and Tyler Dorsey might share the backcourt at Oregon, Ferguson tweeted that his "duck" emoji is actually a replacement for a Jayhawk. Ferguson also worked in a double-emoji "Bear Down," along with a ram for North Carolina, a horse (mustang) for SMU and another bear for Baylor.
Ferguson foreshadowed this news Monday when he tweeted out a "Soon" emoji, and then a single red balloon. All that follows his April Fools joke that he would be deciding on April 1, which created two hours of suspense until he posted a video saying he was actually undecided.
While Ferguson is clearly just having some fun with all this, the underlying fact is that Ferguson said he liked his visit to Arizona and apparently will not bother visiting Kansas or Baylor again, and isn't going to check out North Carolina. That suggests good news for Arizona, but Ferguson has been to Kansas and Baylor unofficially and lives near SMU, so UNC might be the only school at a disadvantage there.
In any case, two analysts I checked with today -- Scout's Josh Gershon and 24/7's Jerry Meyer -- both said they believed UA was the leader.
---
Carter, who began his college career at Oregon, would also fit the mold of a fourth post player the Wildcats have been looking to add this spring. UA has Dusan Ristic, Chance Comanche and Lauri Markkanen as of now at power forward and center, though Ray Smith also might be able to play the four.