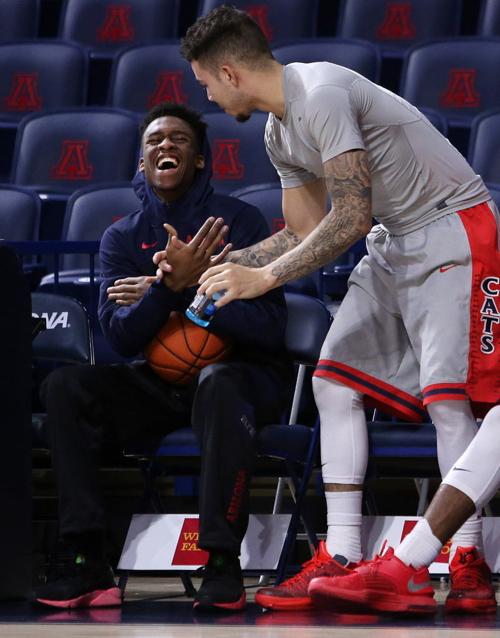 Kobi Simmons made his commitment to playing for the Arizona Wildcats official today, sending in a signed letter of intent to the Wildcats.
Arizona is announcing its signings on Twitter, with a news release likely to follow when more are in. The school cannot acknowledge recruits until it has received a letter-of-intent.
The Wildcats are still awaiting a letter-of-intent for wing Rawle Alkins, while Terrance Ferguson is expected to announce his decision today or tonight, and an LOI could follow shortly. Ferguson is widely expected to pick the Wildcats.
Simmons, a five-star combo guard from Alpharetta, Ga., played in the McDonald's All-American game last month. He committed to the Wildcats in January.
If Ferguson commits to Arizona, the Wildcats will have four players lined up for their 2016 class. UA coach Sean Miller said last week he was aiming to add five or six.
---